Kendall Jenner had a very fashionable New Year's Eve with her friends and colleagues. Let's see her look and her shoes.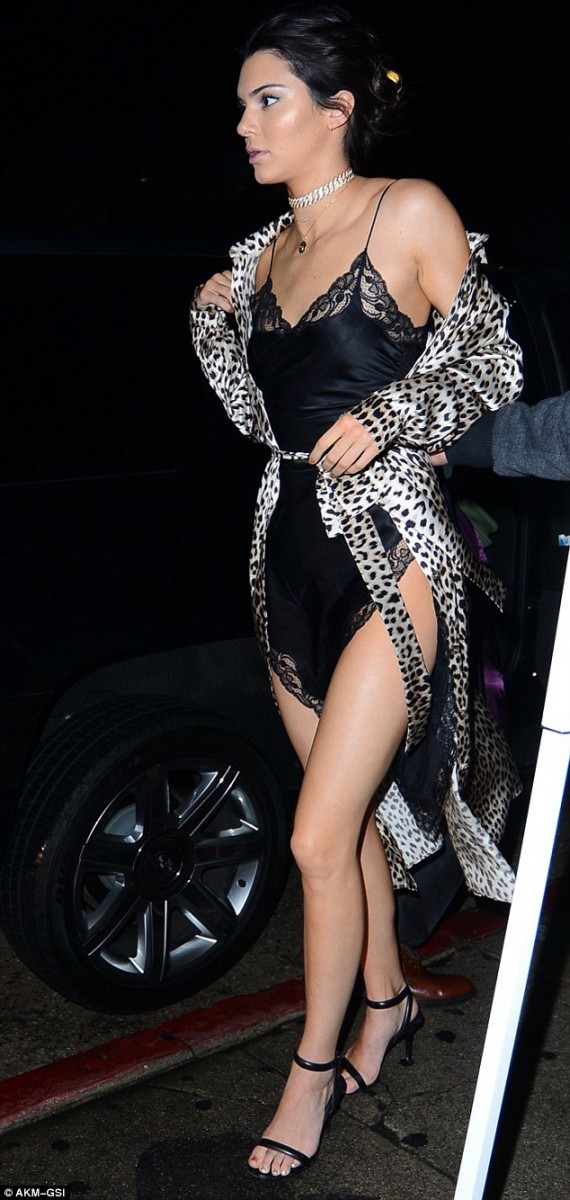 The 22 years old model and reality star chose a black neglige with lace details. The neglige seemed made of silk. We think it's perfect for a pijama party but Kendall wore amazingly showing off her toned and tanned long legs. She opted for a leopard print duster coat made of silk as well. Infact, the Hollywood party she attended was inspired to night lingerie.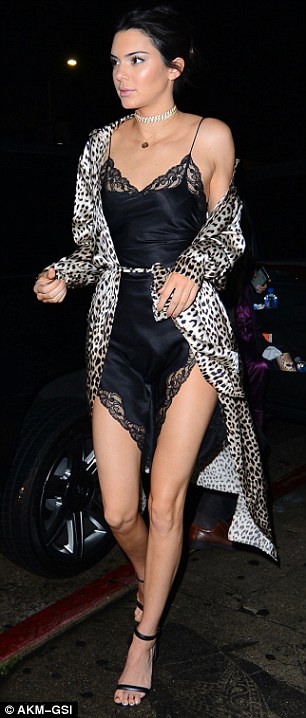 She was very elegant and unconventional. Kendall accessorized the look with one golden pendant necklace and one chocker made of diamonds and gold.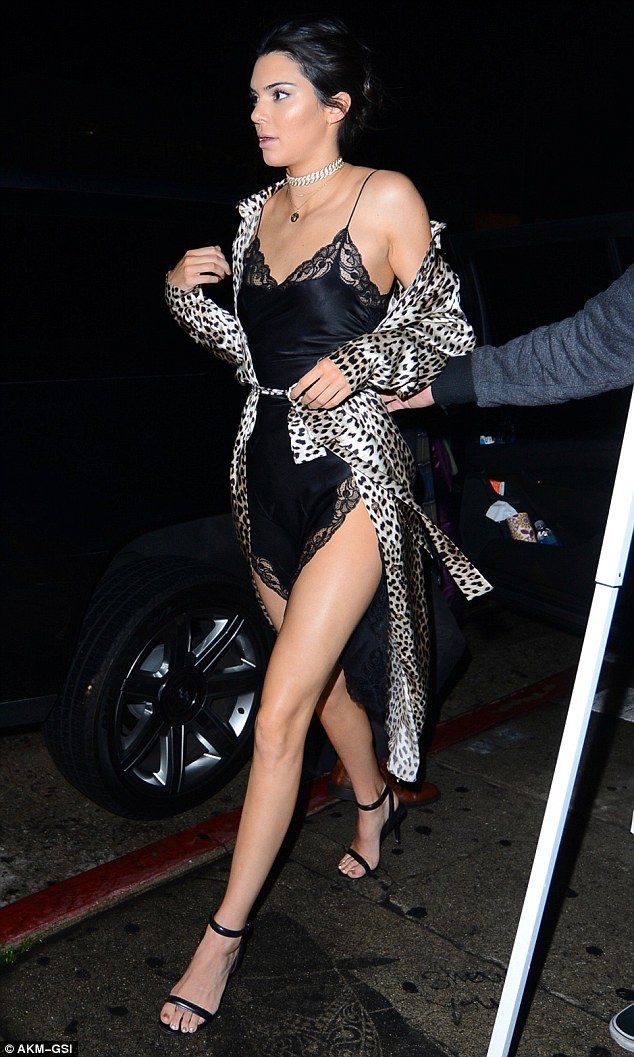 Kendall's hair was up. Her make-up was very simple and clear. She had metallic nails on her hand and feet where she matched an amazing pairs of Alexander Wang black sandals.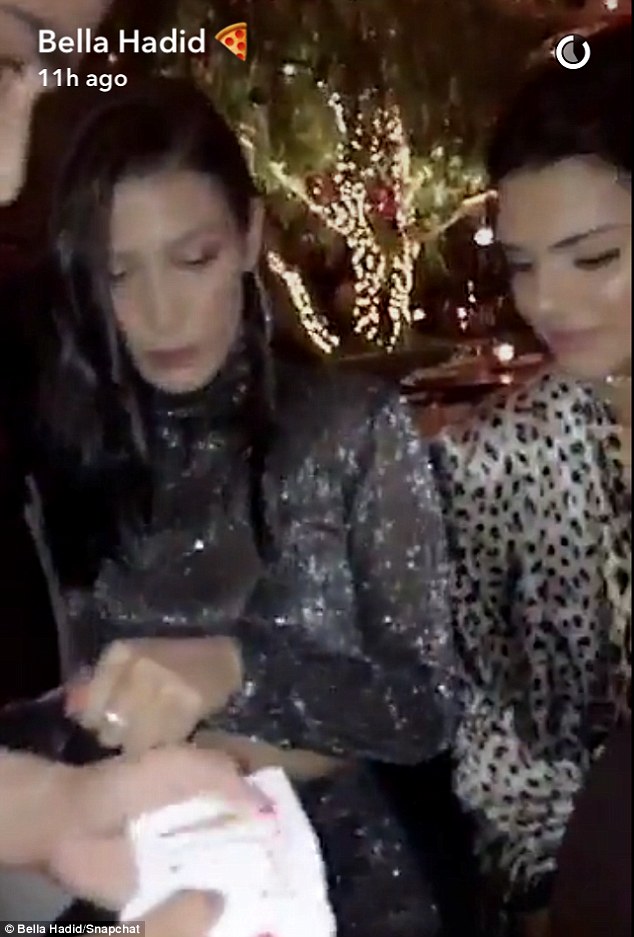 The Hollywood New Year's Eve Party was attended by Kendall with her friends and colleague Bella Hadid who took a lot of Snap on her Snapchat showing off details about Kendall look.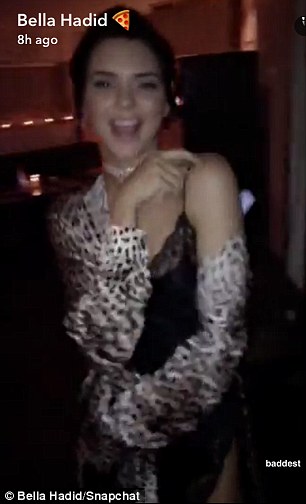 One of these snap was about Kendall beloved pendant necklace: a detail that she wore constantly.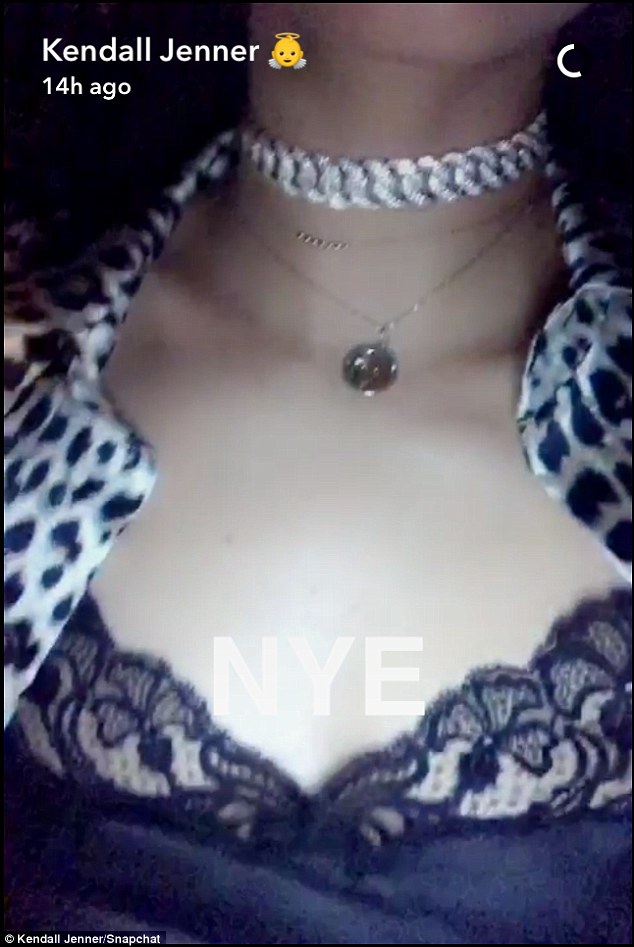 The party was attended from Haley Baldwin too. The model opted for an off white look.
Kendall's must have black strap sandals are perfect with skirt and skinny jeans. You need a pairs! If you want it for less. Shop it below from Asos.