Kendall and Kylie were spotted looking sporty while out and about in Beverly Hills over the weekend. Both girls wore black skintight sweat pants and printed Adidas x Kanye West Yeezy Boost 350 trainers as they did some some lingerie shopping in Beverly Hills.
Kendall appeared to have come from a workout session, while Kylie was merely decked in the sporty-themed attire for fun. The younger Jenner topped her pants with a printed jacket, then glammed up the attire with sunnies and a drawstring bag.  Kendall, on the other hand, kept things low-key by teaming her trainers and pants with a matching tank top, then topping off the mix with a couple of dainty necklaces and some aviator sunglasses.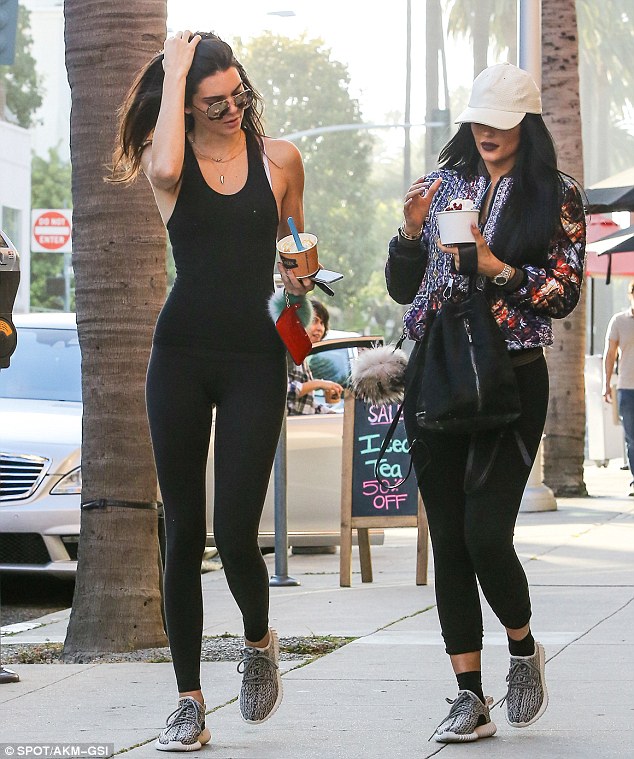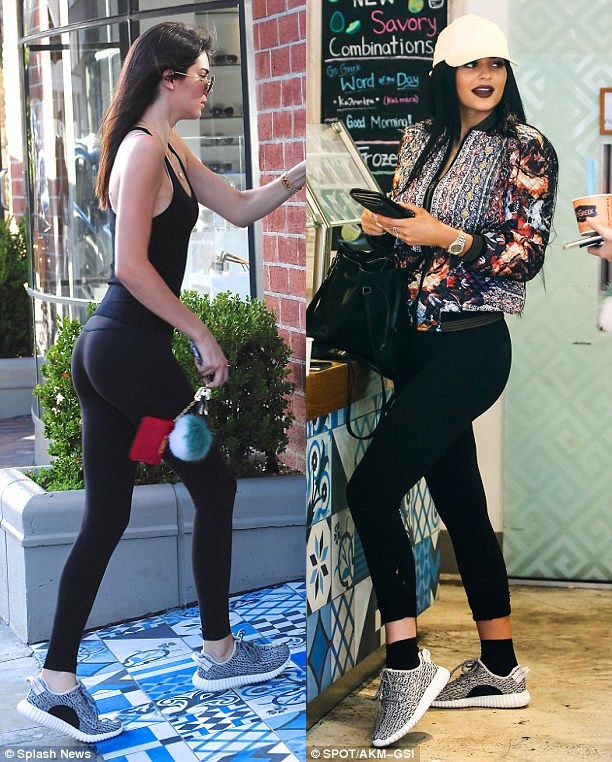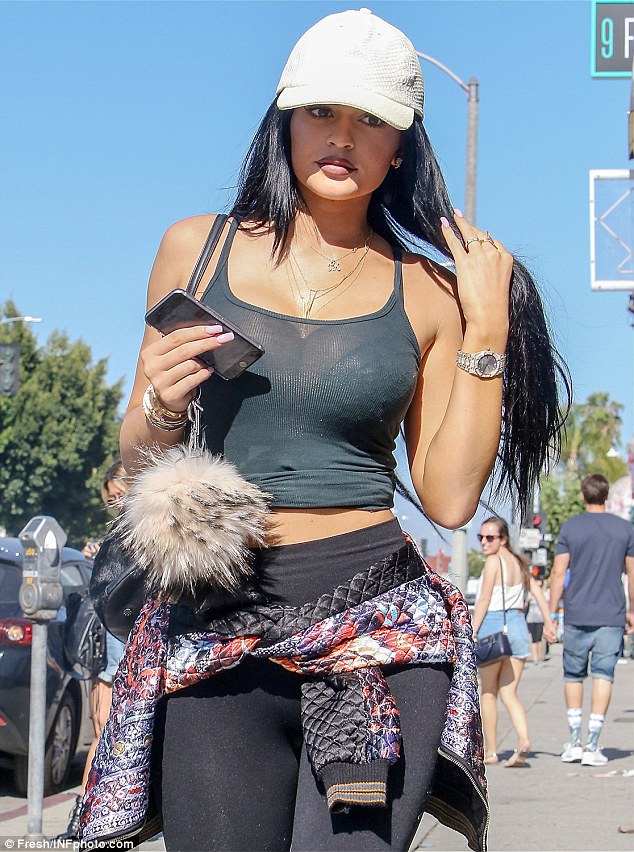 Kendall and Kylie grab some yogure before entering a lingerie store in Beverly Hills on June 20, 2015
So here's the obvious question for you lovely gals: between Kendall and Kylie, who looks hotter in her Adidas Yeezy trainers, Kendall or Kylie?
By the way, here's a closer look at those Adidas x Kanye West rubber shoes. These trainers will be released on June 27, so you could say them stepping out in a pair was more a promotional ploy than anything else. The "Yeezy Boost 350" trainers are crafted from textured knit fabric for maximum comfort. They also feature ridged white rubber soles, and printed lace-up closures. A set will cost you about $200.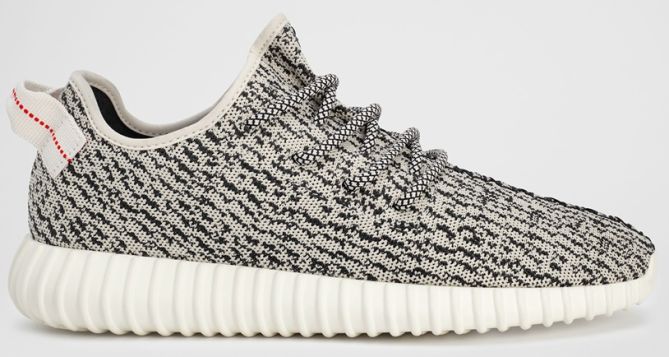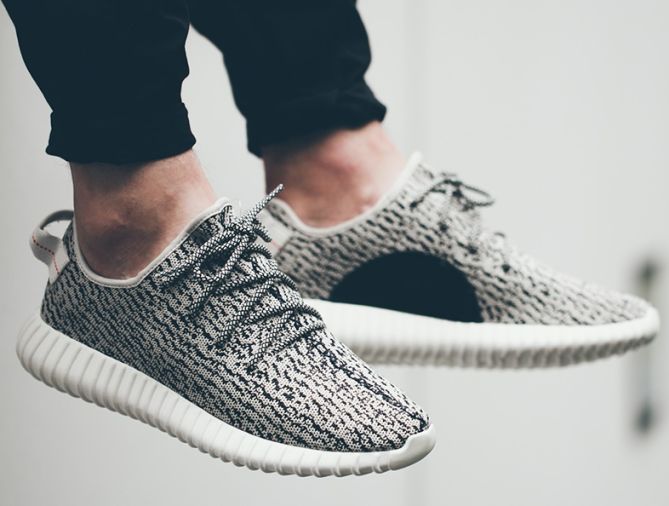 Adidas x Kanye West Yeezy Boost 350 Trainers, $200
You can grab the shoes over here once they launch. I think the soles look really unique, and I love the depth and dimension you get from the textured knit uppers, but I also find them expensive. If you think they are worth it, go ahead and splurge away.
Just in case you miss your chance, you can try the Tubular Runner PrimeKnit, also from Adidas. They will cost a little less at $150 too: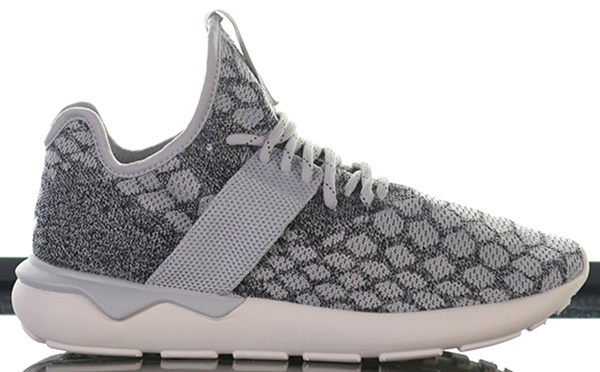 Adidas Tubular Runner PrimeKnit Gray Trainers, $150