Of all the siblings, Kendall is the most beautiful, and she has mom Kris to thank for that. She acquired her mother's striking looks and height. And with her Kardashian-Jenner background, I'm not surprised why she was recently named as one of the top models of 2014.
On another note, there's momager Kris. If I'm not mistaken, she used to be a model. And now that she's officially divorced from Bruce, you could say the matriarch has a newfound zest for life. Recently, she joined Kendall in a sexy Christmas video wearing nothing but a jacket, some stockings, and reindeer antlers. In it you'll also find Kendall in nothing but sexy lingerie. The two later switch outfits, though still as revealing as the previous.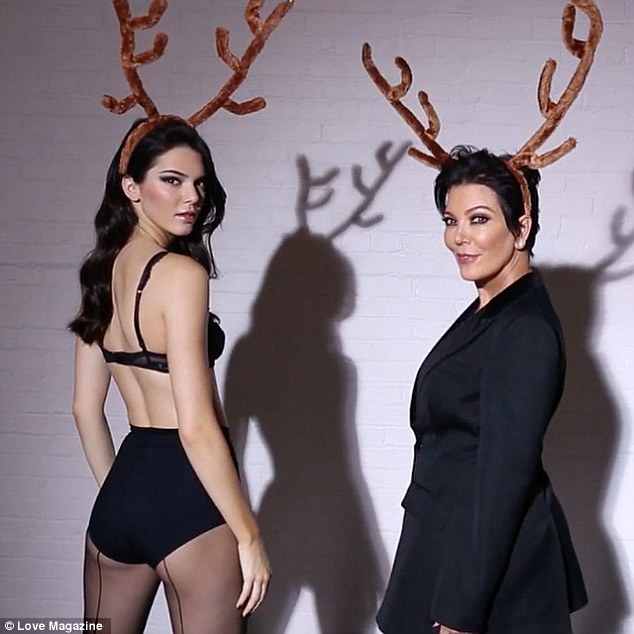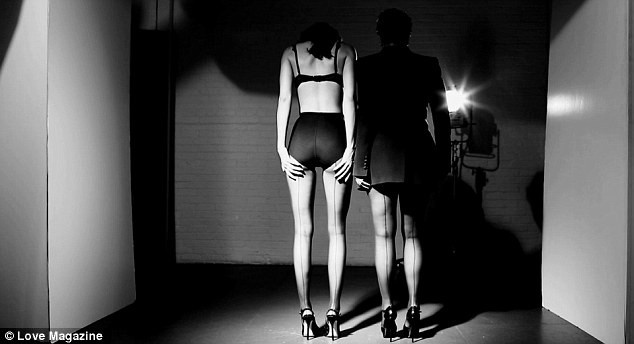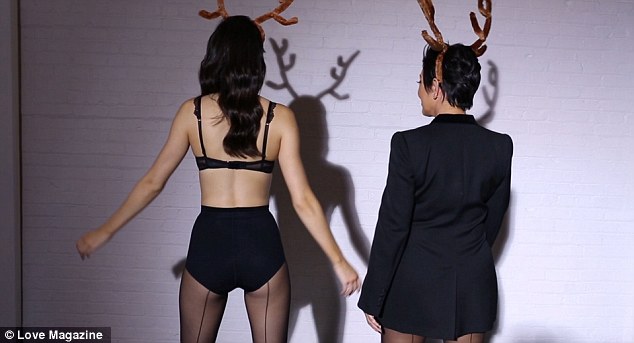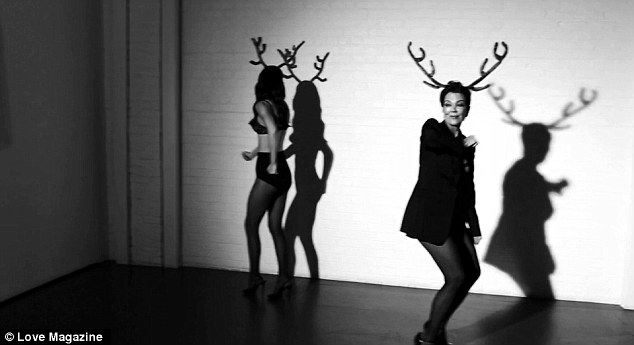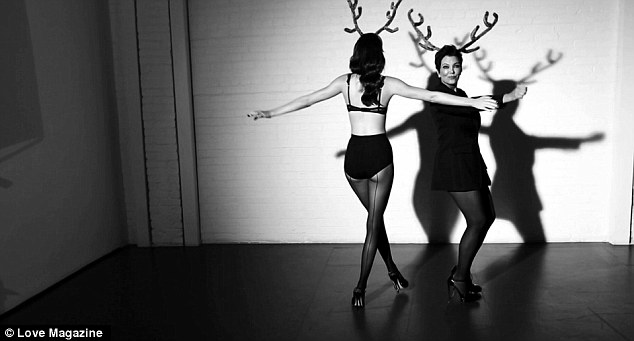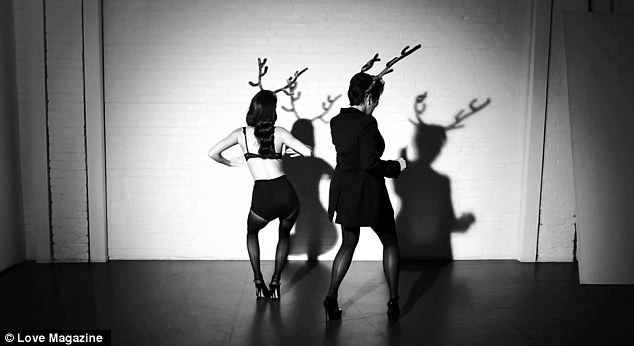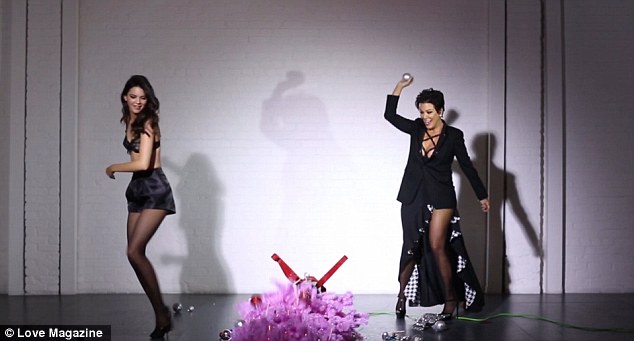 Kendall and Kris dance away as they display their legs for a Christmas video
All I can say is Momma Kris is definitely trying to keep up with Kendall. Would you agree?
Admittedly, the two are looking good. I hear Kendall wore Philip Plein lingerie for the shoot, but that's an info I have yet to confirm. As for the footwear, as far as I know, Kris wore the t-strap "Janis" pumps by Saint Laurent. Below is a similar style with studs on them: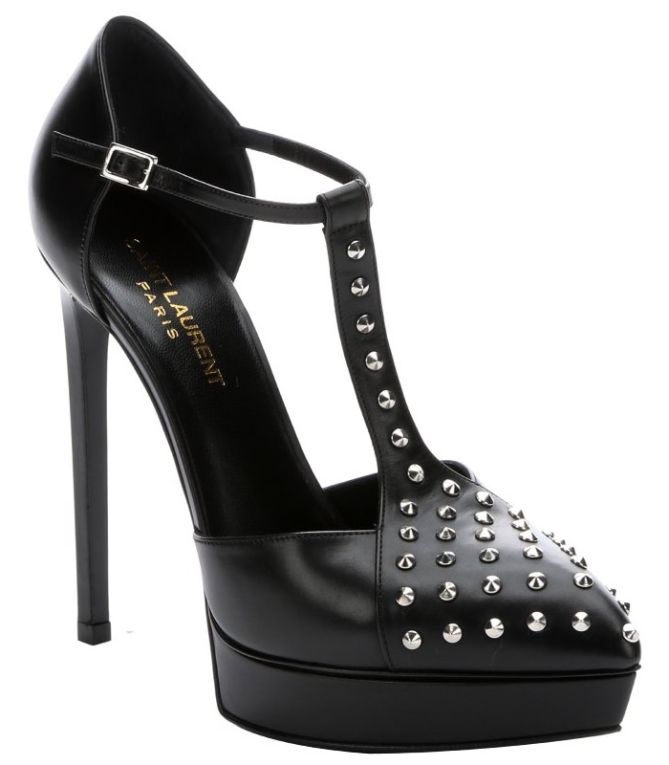 Saint Laurent Janis T Strap Studded Pumps, $1035 (was $1295)
As for Kendall's footwear, that info I've yet to acquire. It appears she used a pair of slingback pumps, though I'm not quite sure yet from which label. Below is a similar style from Alexander McQueen in gray. You cans core both pumps online.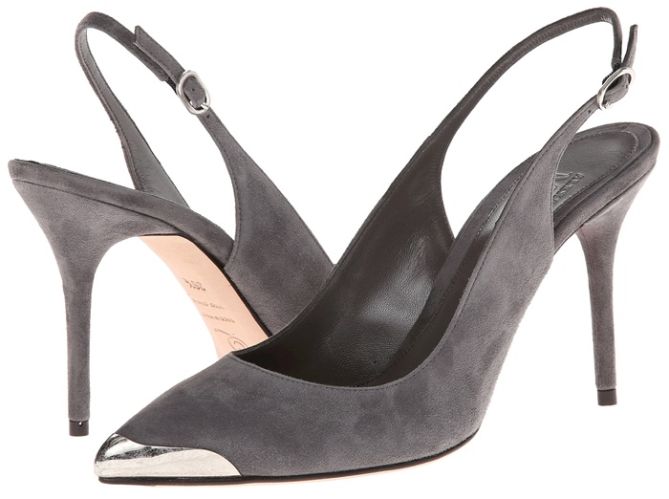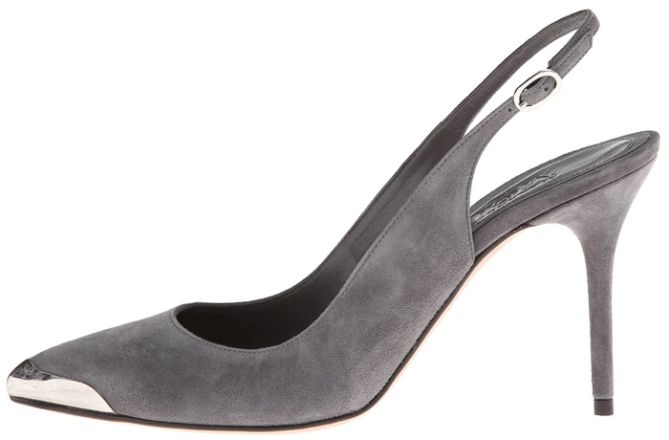 Alexander McQueen Slingback Pumps, $835