Don't you just love it when the Kardashian-Jenner clan try to match each other's outfits when they go out for a certain something?
Well, while the siblings and their matriarch were spotted vacationing in St. Barts on Monday, Kendall, Kourtney, and mom Kris wore gladiator sandals — not the same pair, but all of their sandals were strappy, knee-high, and flat.
Kendall wore black sandals with her bikini top and matching lounge pants; Kourtney decked herself in a gold pair to complement a frilly white frock; and momma Kris went for black Valentino sandals with her floral wrap dress.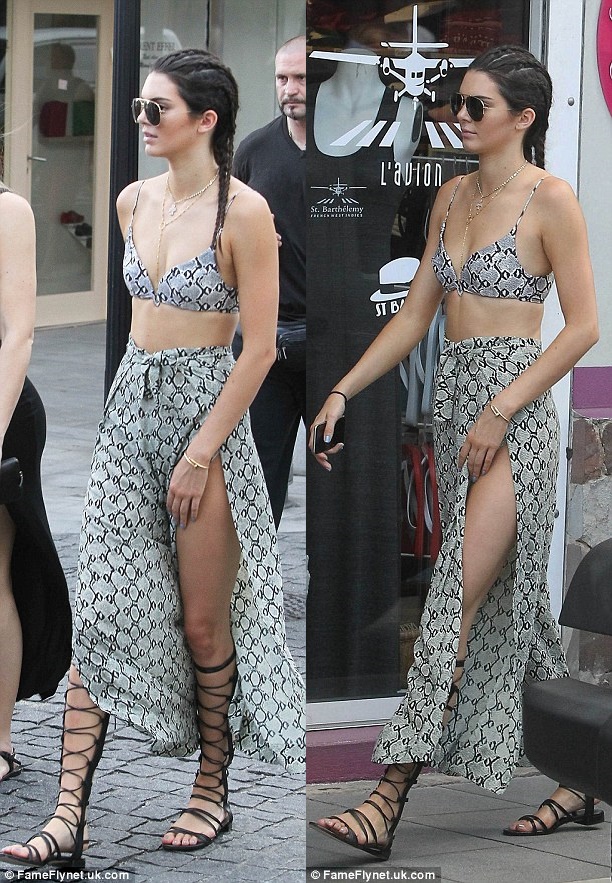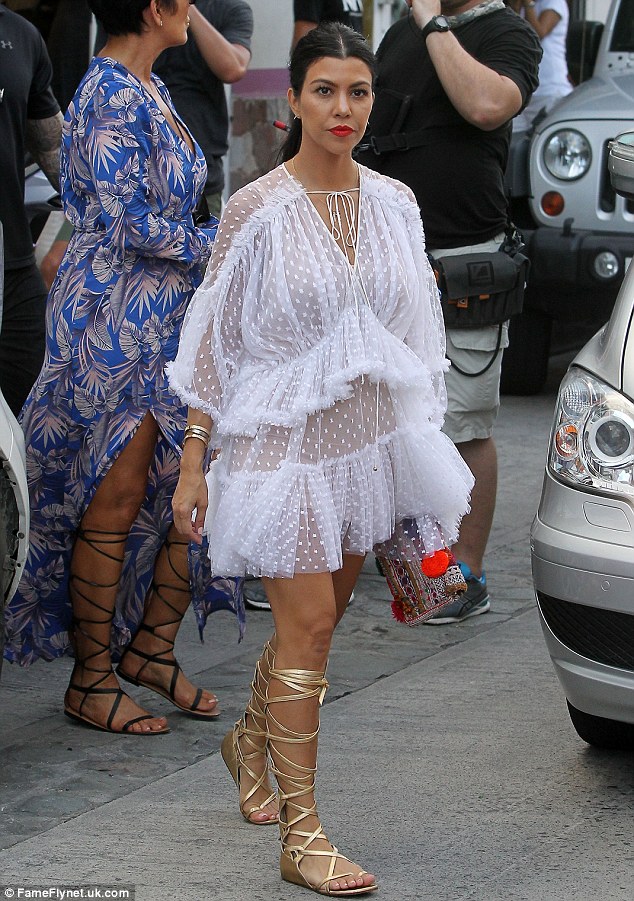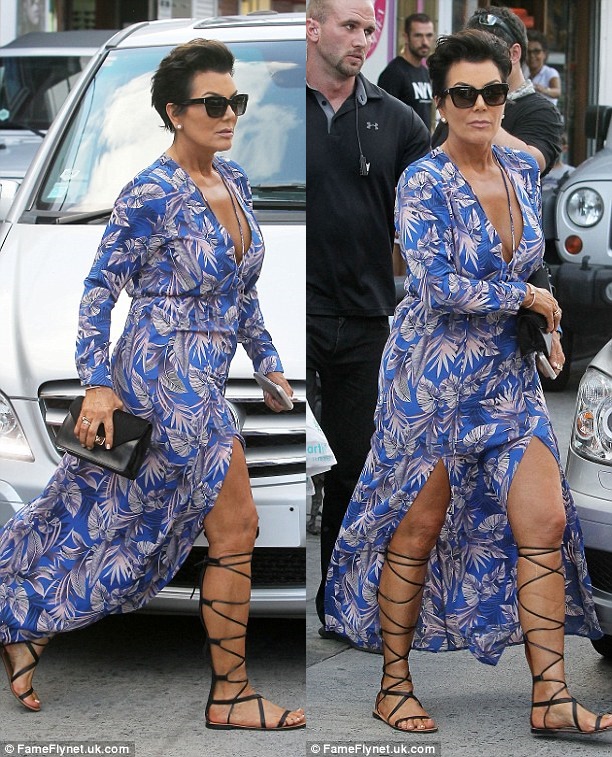 Kendall, Kourtney, and mom Kris wear knee high gladiator sandals as they vacation in St. Barts, August 17, 2015
I guess the obvious question here is, who's the hottest gal in her knee-high strappy gladiator sandals? And while we're at it, whose sandals do  you fancy more?
My vote goes to Kendall's whole outfit, what about you?
Of the three, there's no doubt that Kourtney's white dress and gold sandals stand out from the pack. But I am not too fond of the frou-frou frock she's got on. Kourtney's sandals are from Chanel's resort 2011 collection. They're no longer available, but  for reference, here's a closer look: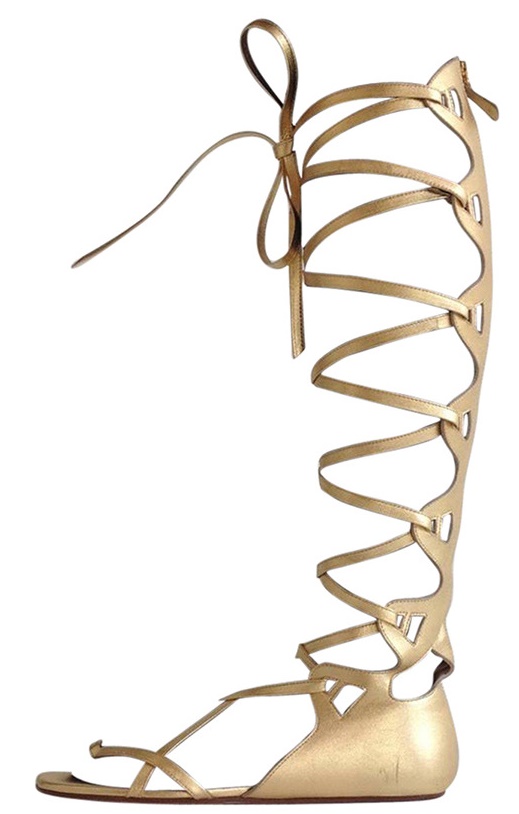 Chanel Gold Gladiator Sandals, sold out
As previously noted, Kris' sandals are from Valentino — the Aphrodite. I'm sure you've already seen them before. In fact, fast-fashion retailer Zara created a knockoff of the style for their lineup last spring.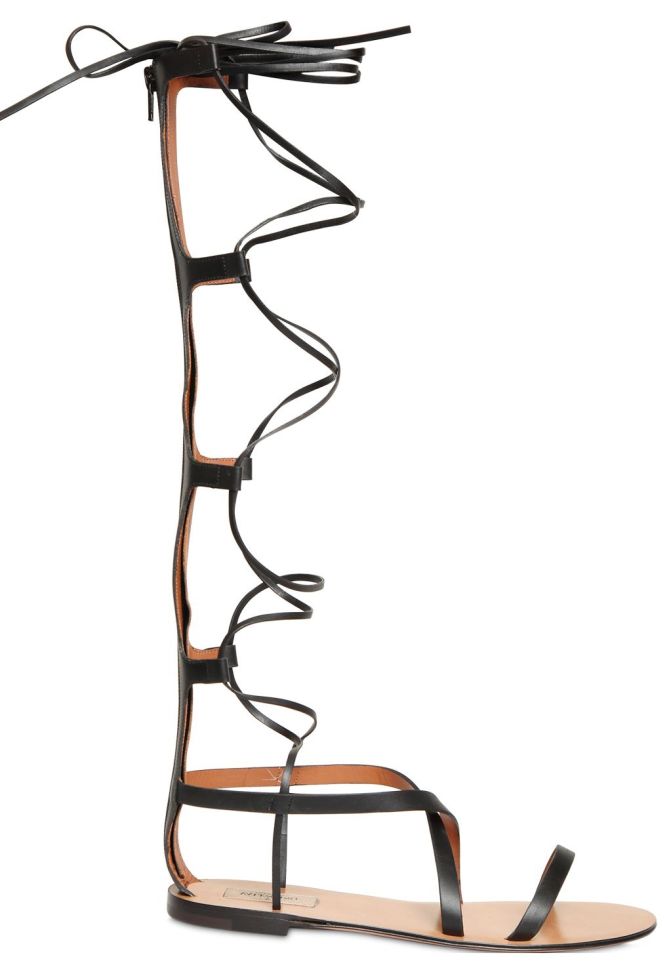 Valentino Aphrodite Gladiator Sandals, $1345
And then, of course, Kendall's outfit. What I like about the whole "look" is it's effortlessly cool appeal. And unlike the rest of her family, the model doesn't look like she's trying too hard. I love her two-piece outfit. It's from Zimmerman, by the way. You can find the bikini set here, while the skirt can be had over here.
Kendall's sandals are the "Sparta" from Stuart Weitzman. They feature thin tubular straps across the front and multiple flat horizontal straps on the back. A set will  cost you about $500. If you dig Kendall's style, simply grab the matching separates from Zimmerman and wear 'em with these SW sandals.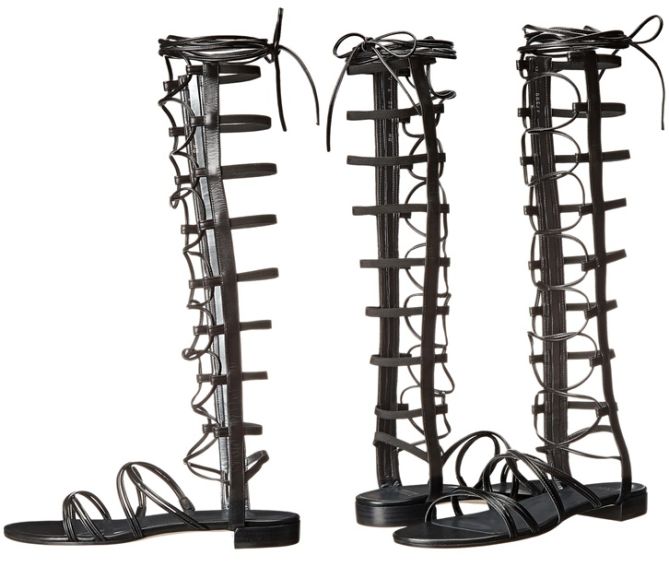 Stuart Weitzman Sparta Sandals, $498