I've said this a thousand times, but I'll say it again anyway, I think Kendall is the most beautiful and stylish of the Kardashian-Jenner siblings. Before she "bloomed", I thought it was Kourtney, but Kendall has overshadowed everyone both in the beauty and fashion department. She's a minimalist dresser. She prefers classic pieces and goes for the tomboy-inspired outfits, which I'm very much into as well. So yes, she's someone I wouldn't mind style stalking.
Now speaking of the "it" girl, Kendall was spotted grabbing lunch with sister Kylie in Los Angeles on Thursday. While Kylie donned a va-va-voom bodycon dress teamed with lace-up mid-calf boots, Kendall kept things laid back by slipping into a blush pink jumpsuit detailed with a very low-cut neckline and floor-sweeping bottoms. And instead of finishing the number with high heels, she opted for comfy flat sandals detailed with intricate cutout instead. Mirrored sunnies and a striped green Celine tote were among the extras she used to pull the outfit together.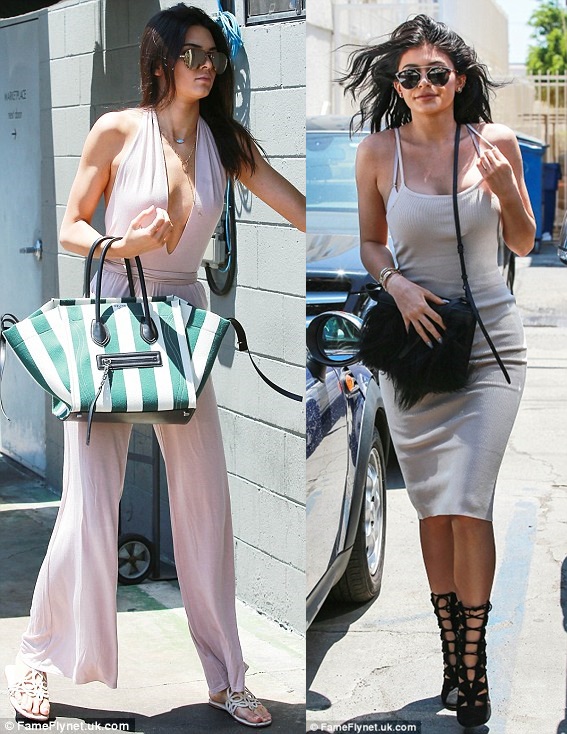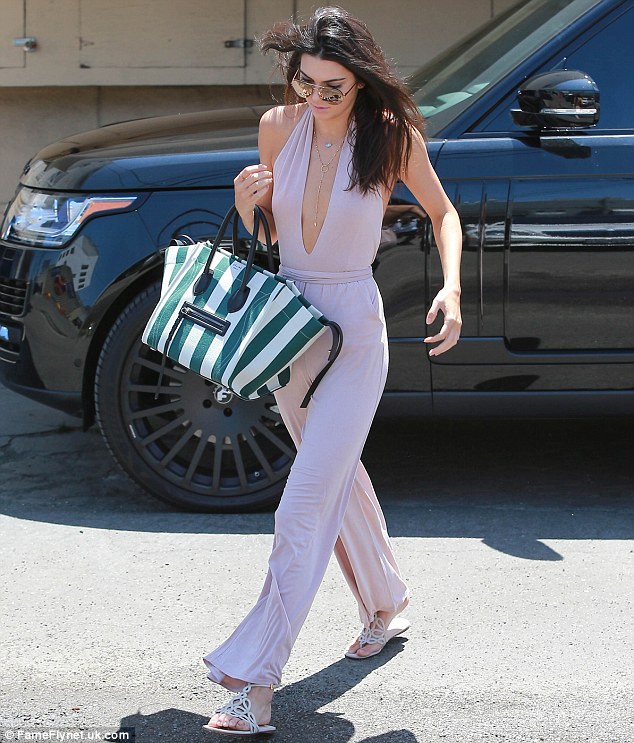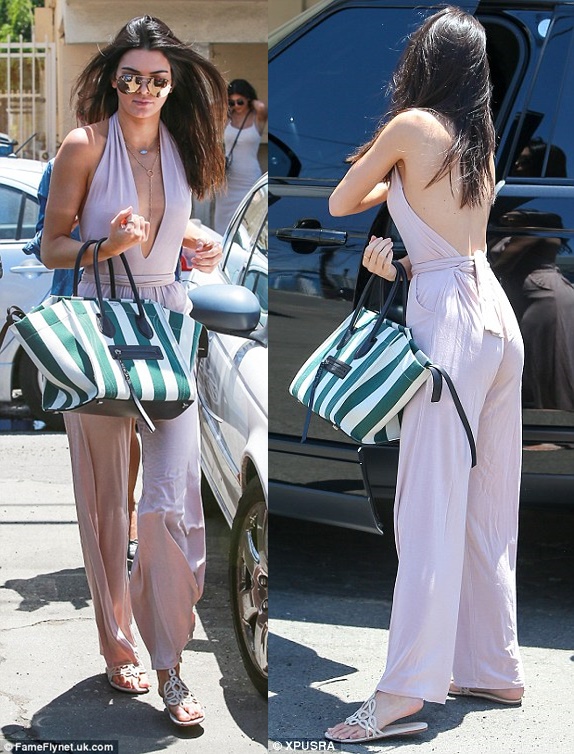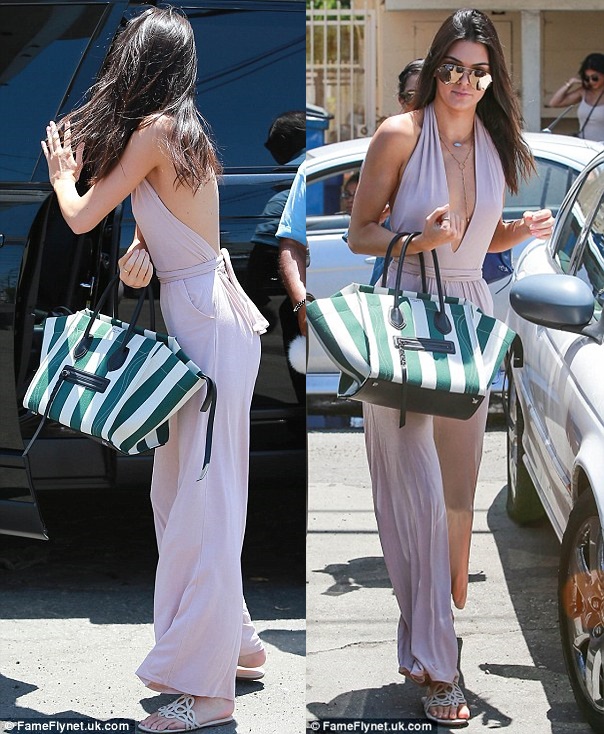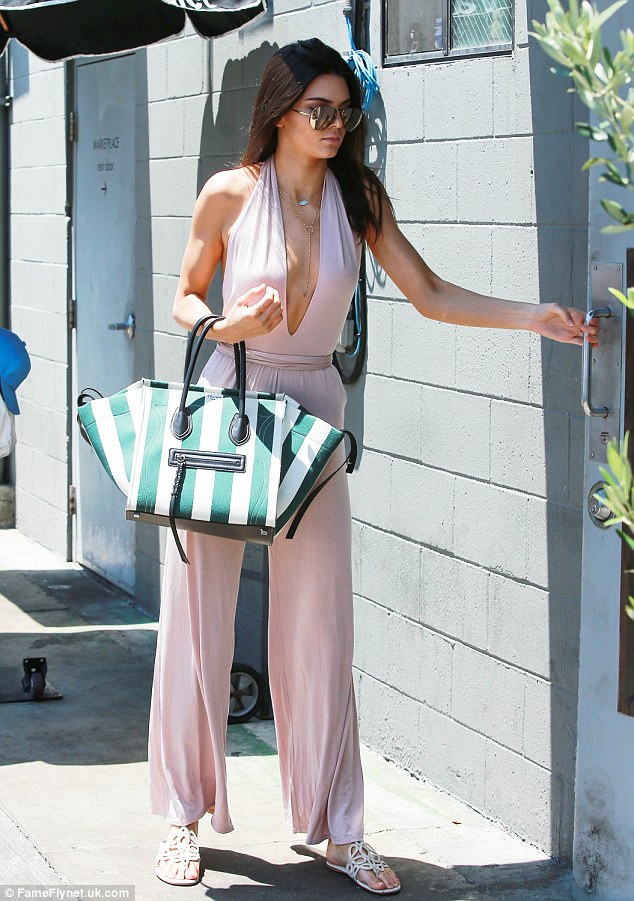 Kendall and Kylie grab lunch together at a restaurant in Los Angeles, July 16, 2015
Between the two, I'd take Kendall's outfit any day. It's flattering and easy to wear. It is also effortlessly elegant, yet at the same time, comfortable.  What about you, whose outfit do you prefer?
Kendall's jumpsuit is from a label called Krisa. What I like about the piece is that it can flatter almost any figure. It is also quite versatile. You can dress it up with high heels if you're off to a cocktail party or date. For the gals interested, you can grab Kendall's jumpsuit online. It retails at $220: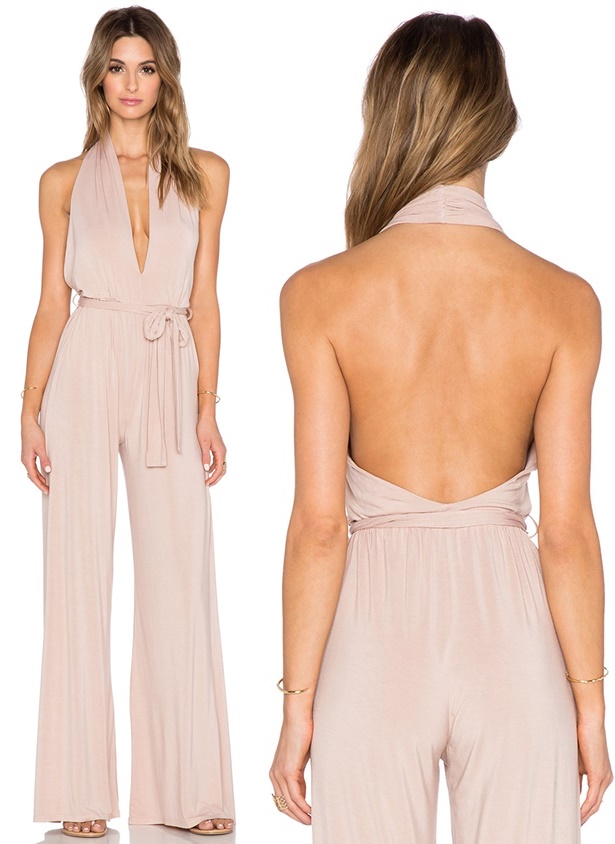 Krisa Halter Neck Jumpsuit, $220
I tried my best to find Kendall's cutout flat sandals, but had no luck. Aside from the distinct cutout straps on the vamps, the pair also features ankle straps but zero straps on the back. After going through hundreds of styles online, I finally managed to settle with these alternative options in case you're looking to steal Kendall's look.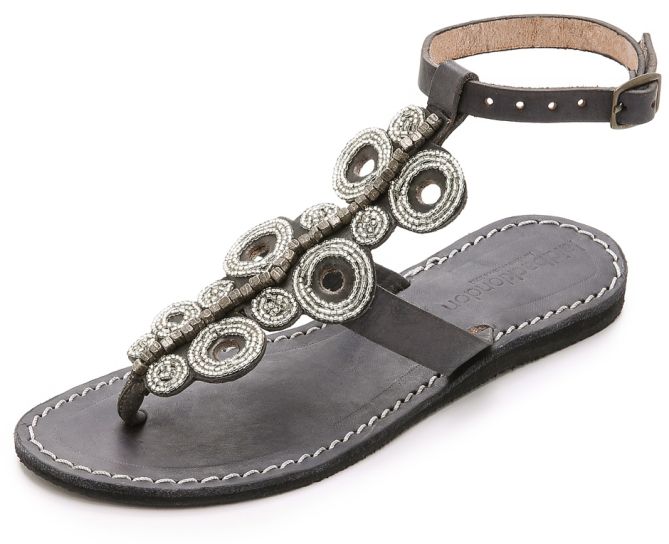 Laidback London Skye Sandals, $59 (was $84)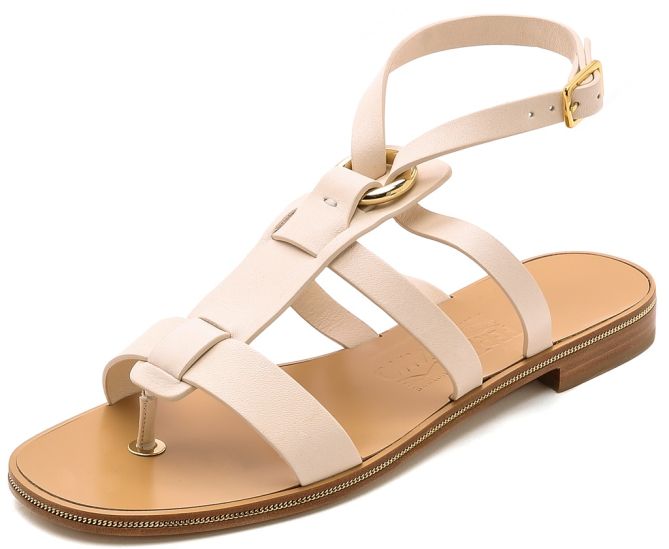 Salvatore Ferragamo Fiamma Sandals, $437.50 (was $625)