Wedge sneakers are a thing of the past. These days, real sneakers, and I mean those you can actually run around or work out in, are THE thing.
Celebrities and models love them like they're a pair of ballerina flats. Come to think of it, they ARE the new "flats". Sporty kicks are exceptionally popular all thanks to leggy "it" models like Gigi Hadid and Kendall Jenner. They represent the "cool girls" we want to be or hang out with. And it's because of this that we are now gravitating towards the once-considered un-glamorous rubber shoes.
Besides the oh-so popular Puma and Nike sneakers we have spotted on Kendall, Gigi, Kylie and rest of Hollywood, another style that is gaining quite a following are these gold-toned Solange x Puma mesh covered kicks.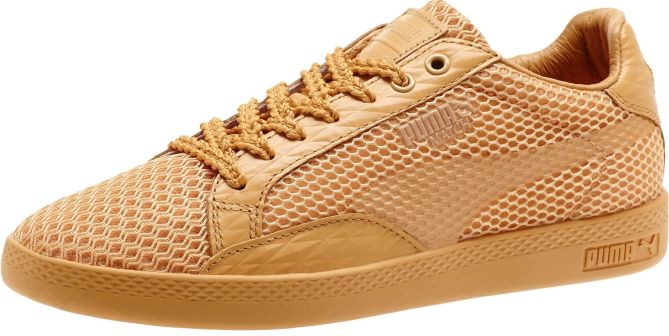 Solange Match Lo Stutter Stripe Sneakers, $110
Kendall wore a pair while out and about in Los Angeles early this week. She used the shoes with paneled leggings, a crop top, and a white shirt. Whether she was off to a workout session or simply dressed as if she was going to one — that I cannot say. But what I do know is that once again, Kendall made wearing sneakers look exceptionally cool.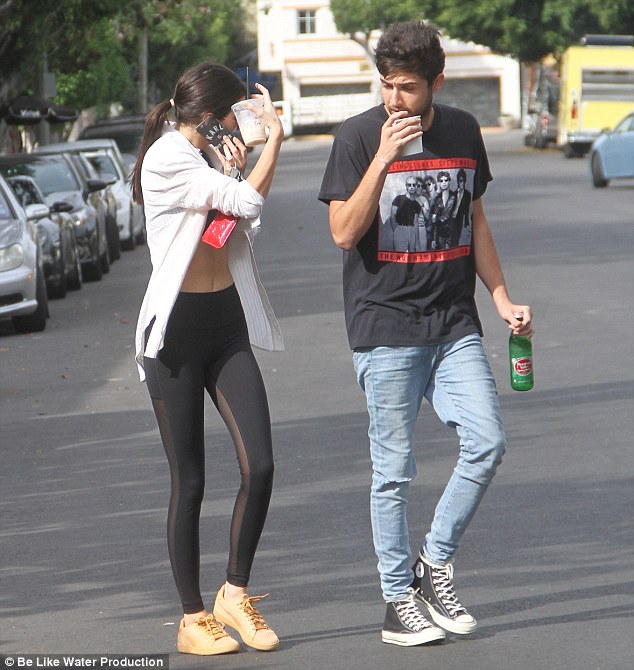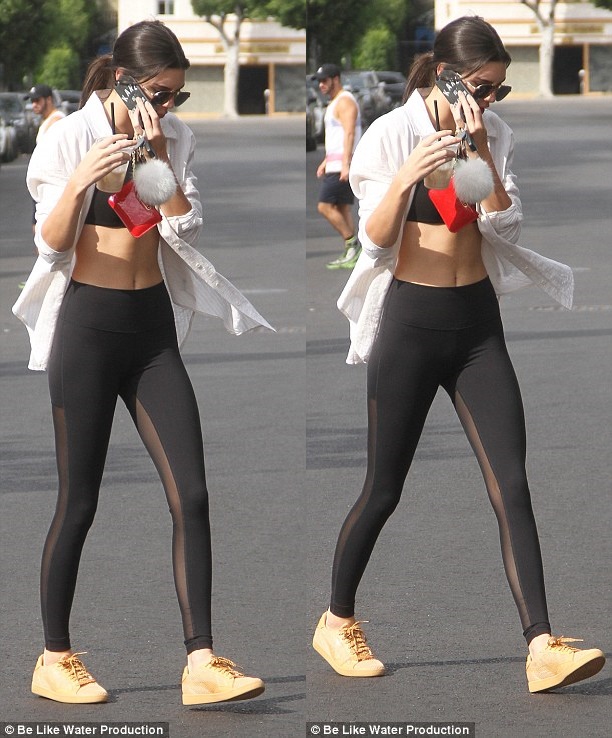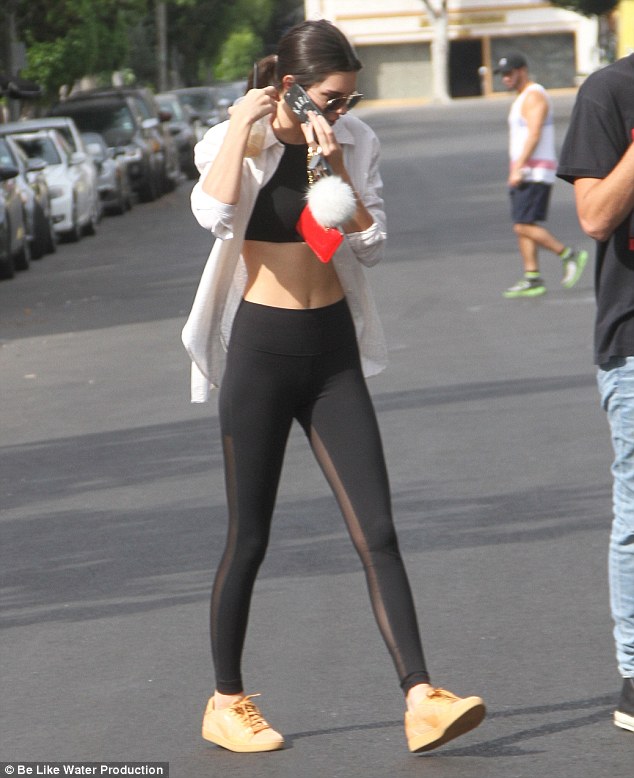 Kendall sports the new Puma Solange Match Lo Stutter sneakers in yellow gold while out and about in Los Angeles on October 19, 2015
Do you like Kendall's latest footwear choice?
Yes, the style was developed by Puma in collaboration with stylista, Solange Knowles (Beyonce's little sister). From a distance, the shoes seem ordinary, but up close, you can see there are intricate details not found in the usual that are worth appreciating.
For one, the laces are braided. And for another, the leather trimmings are actually embossed with what appear to be a lattice-like pattern. In short, these sneakers are worth your attention.
If you agree, you can score the shoes online, via the Puma website. They retail at $110. They also come in red. Best to get them while you can. The Solange collection is quite limited.