White boots — they remind me of the 60s, back when go-go boots were considered really sexy and cool. White boots aren't common these days. Well, not as visible as white flats or sneakers, at least. They are tricky to wear. And let's face it, your outfit has to be really well planned to make the boots work for you without looking awkward.
Over the weekend, model-of-the-moment Kendall Jenner was spotted sporting white ankle boots while off to dinner with her transgender dad, Caitlyn. She used the sleek pointed pair with skimpy daisy dukes and a torn t-shirt. For added drama, the leggy brunette wore checkered sunnies to shield her peepers and then punctuated with a dainty choker. Per usual, Kendall looked extra cool in the whole getup. The boots added polish to an otherwise casual attire, while the statement eyewear injected the much-needed splash.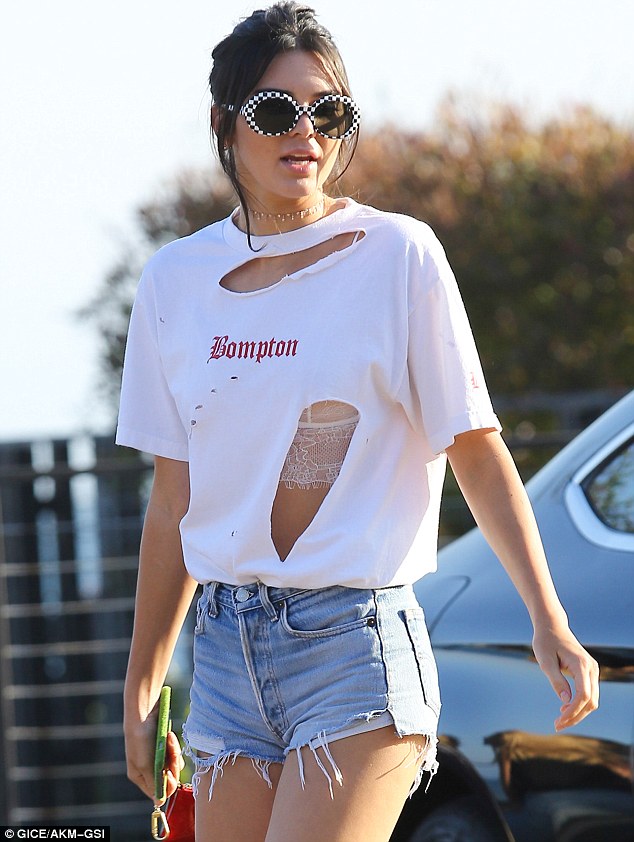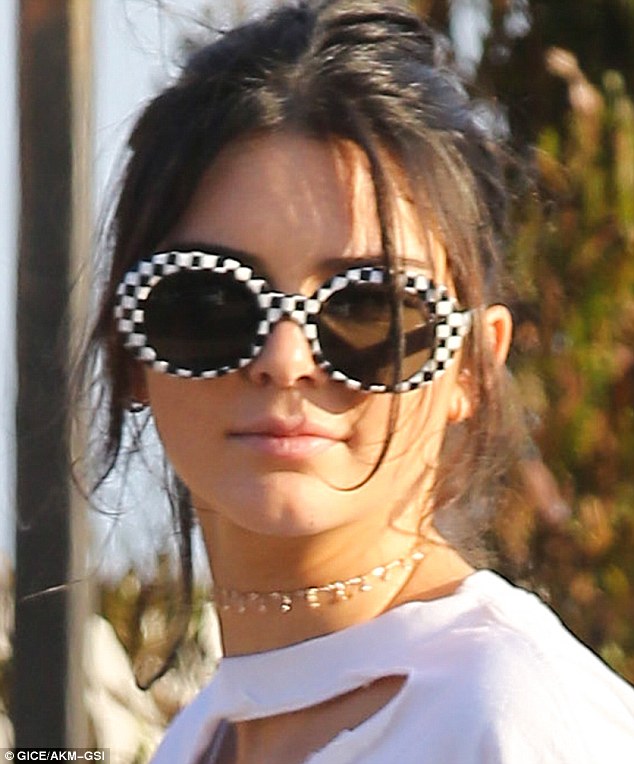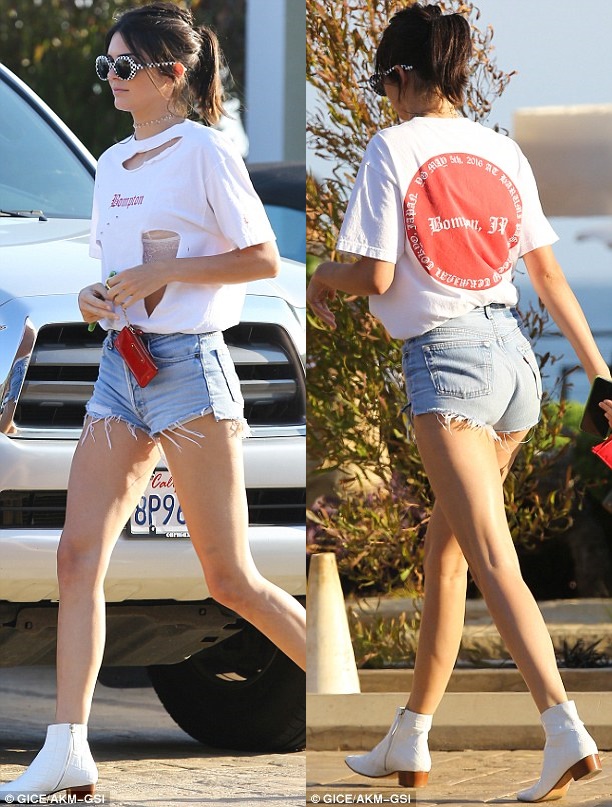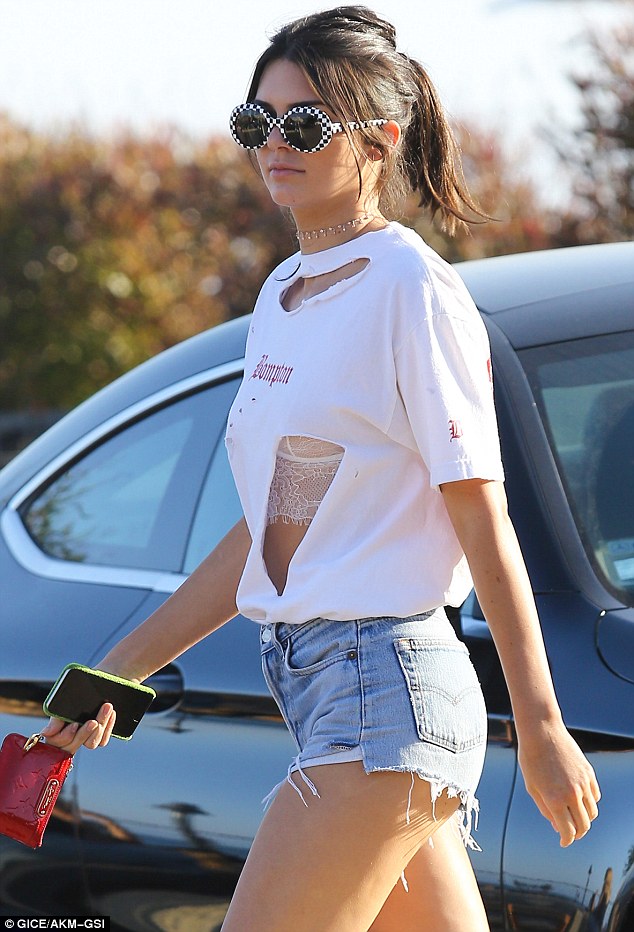 Kendall Jenner joins Cailtyn for dinner in Malibu on August 29, 2016
How do you like the way Kendall styled her white boots, ladies? Do you approve? You think you can rock white boots a la Kendall here?
I say why not?! It's easy to copy and easy to pull off — assuming you have the legs for it, of course. I think Kendall looks great in these photos. She epitomizes the cool-chick you wish you could be friends with; that girl who always manages to look sensational with little to no effort.
Kendall's torn t-shirt is from a Japanese brand called Public Laboratory. I don't know if they ship international, but feel free to contact them if you want to grab it. Do note that you will be buying an "un-torn" shirt. If I were you, simply get any white statememt t-shirt from your closet and do a bit of DIY to achieve the "torn" look.
As for Kendall's daisy dukes, they're from RE/DONE and you can find them over at Forward. Her lace bralette is from Anine Bing but it is sadly sold out.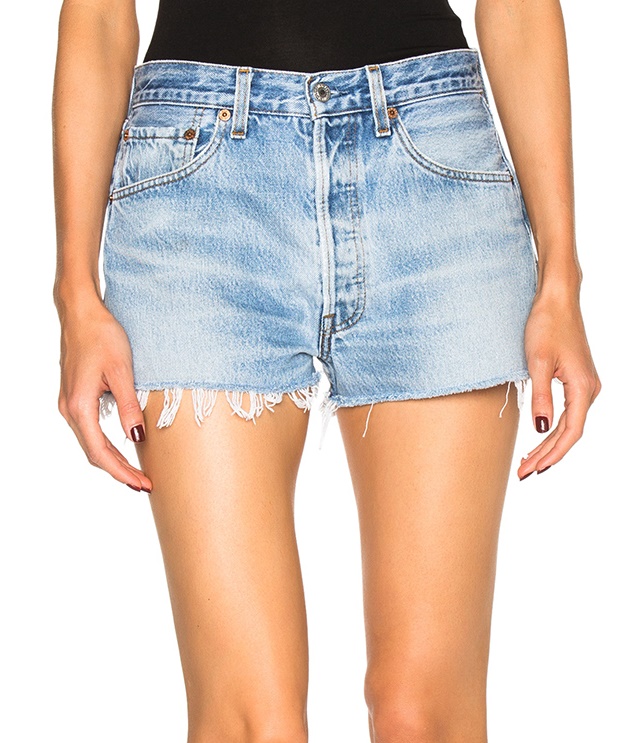 RE/DONE The Short Denim Shorts, $175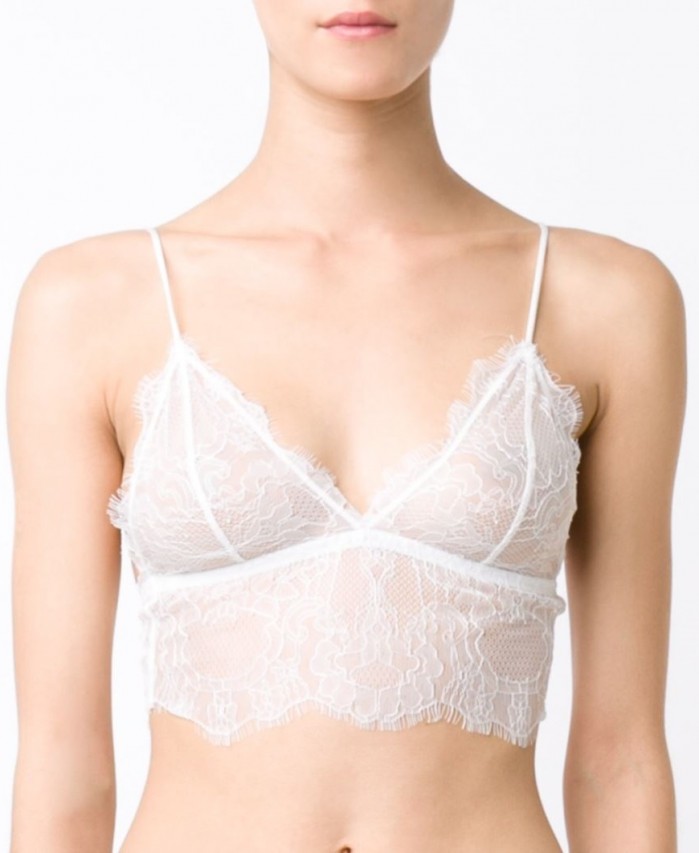 Anine Bing Lace Bralette, sold out
Kendall's sunglasses are from Saint Laurent. They're no longer available but I'm sure you can easily find a similar pair that'll fit your budget. Do note that the classic black version can be had via the label's website.

Saint Laurent Checkered SL 98 Sunglasses, $345
Last, but not the least of details to note, would be Kendall's white ankle boots. They're by The Row. The style is called Ambra, a pair detailed with pointed toes and uppers crafted from real alligator skin finished with a glossy layer. The heels are minimal at 1.5 inches and there are no platforms, so no, they thankfully won't make you look like you're going to do some go-go dancing. Now the most shocking part about the Kendall's boots is actually the price. The Ambra will cost you a whopping $7500!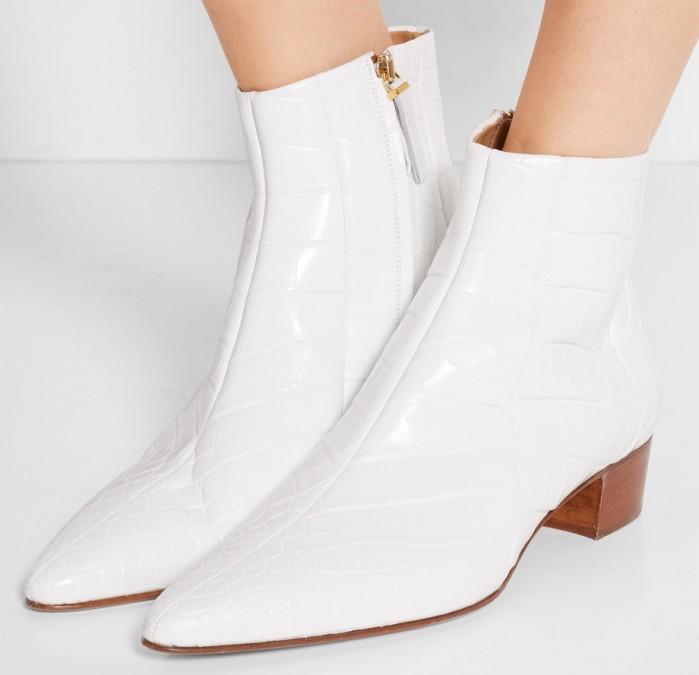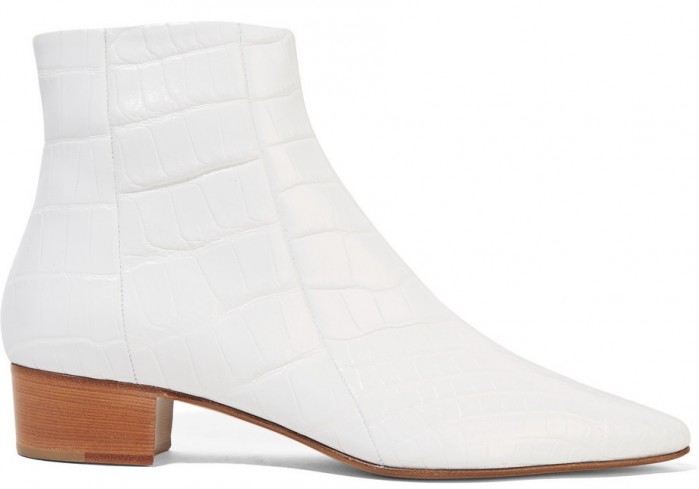 The Row Ambra Glosses Alligator Ankle Boots, $7500