Unlike her sisters, who always look well decorated and fully painted, Kendall Jenner, a.k.a., one of 2014's top models, prefers to keep it simple and natural. She also has a fondness for Celine Nano bags, leather pants and leggings, ankle boots, loafers, and slip-on sneakers.
Recently, Kendall debuted a fresh pair of kicks — sporty sneakers that I like to call hybrids because of their high-top slip-on design. She wore the pair on Tuesday, while out and about with Kylie in Calabasas, California. Complementing the shoes were a pair of black leather leggings, a Celine Nano bag, some oversized eyewear, and a brown sweater. It was a very simple getup, but her shoes did a lot of talking.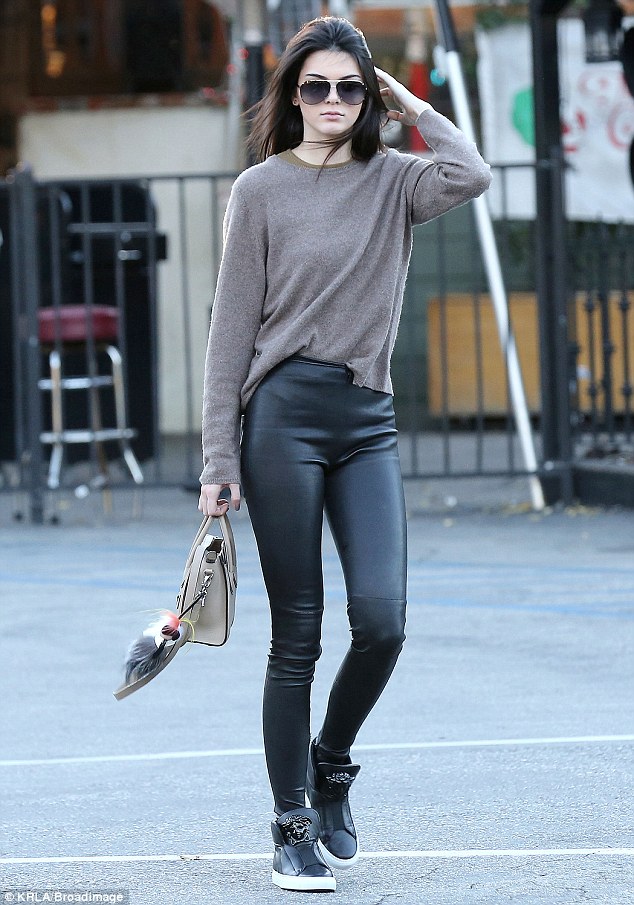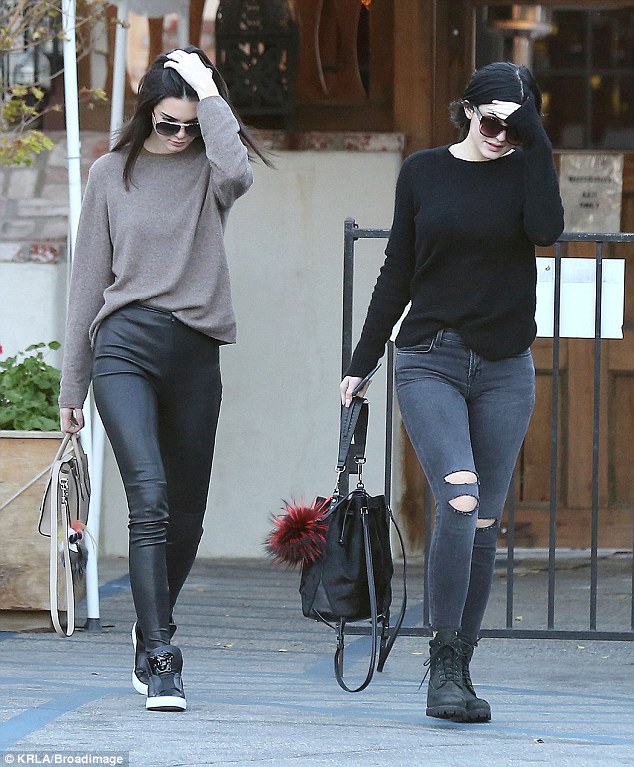 Kendall and Kylie Jenner spotted out and about in Calabasas, California, on December 23, 2014
How do you like Kendall's new sneakers?
They don't have the usual lace-up design. In fact, they look like slip-ons, except, they have tall shafts much like ankle boots do. Do you fancy the silhouette?
Kendall's black leather sneakers are the "Medusa Hi-top" by Versace. As you can see, while the rest of the shoes are understated, the metal medallions will make you take a second glance. Below is a closer look at the pair with gold medallions (Kendall's shoes come with gunmetal medallions):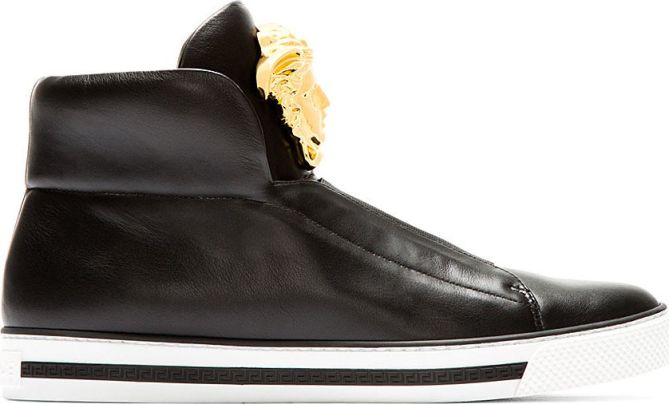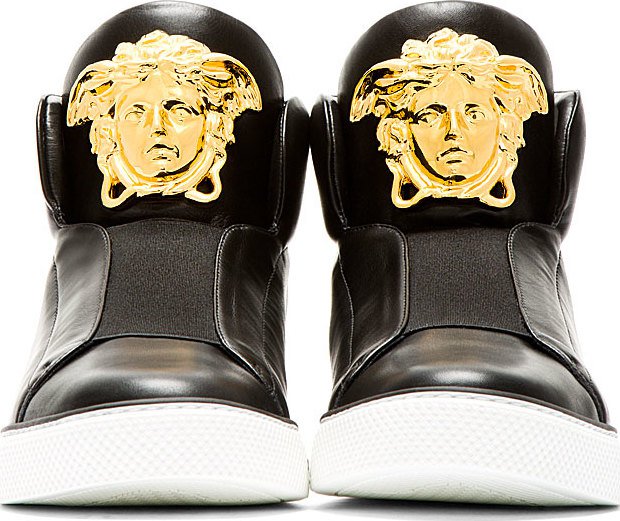 Versace Medusa High Top Sneakers, $805 (was $1150)
Wow. Right?
They're elegant and glamorous. They're also a perfect alternative to your ankle boots. That is, if you want something more comfortable.
Sadly, while I would love to score myself a pair, these Versace sneakers are quite expensive. They're currently on sale at $805, which is still a very pricey amount. But if you have deep pockets, feel free to order away.