Did Kendall Jenner, ever the fashion extraordinaire, just commit her first fashion faux pas while en route to Paris late last week?
Well, it's for you to decide.
The "it" model was spotted flying out of New York City on Friday to head to Paris where she was going to join her family and walk the Givenchy runway. For the plane ride, Kendall wore something unexpected — high-waist puffy track pants that did little to flatter her gorgeous figure. She complemented them with a crop top and a pair of leopard-print ankle boots. Was she trying to channel Rihanna with the outfit? I don't know. But one thing I do know is that the brunette beauty could have done soooo much better.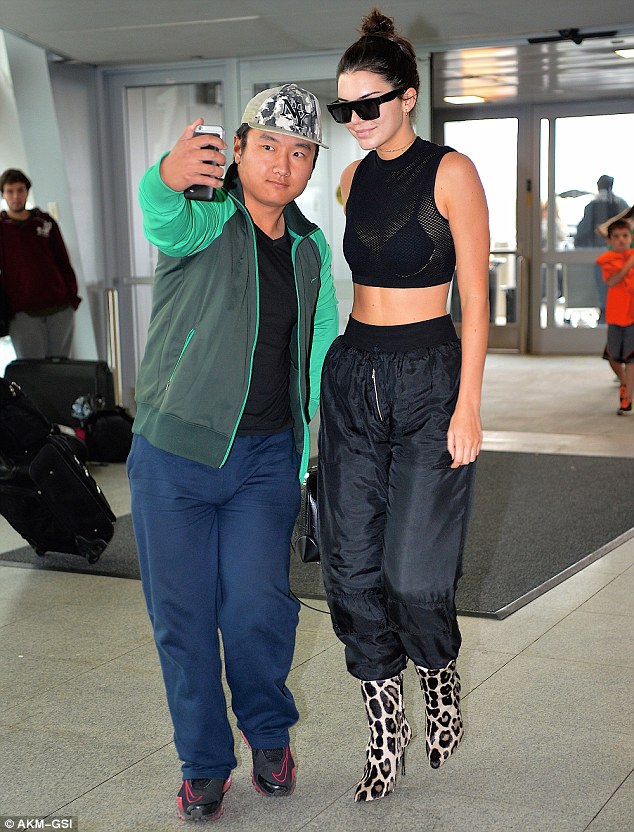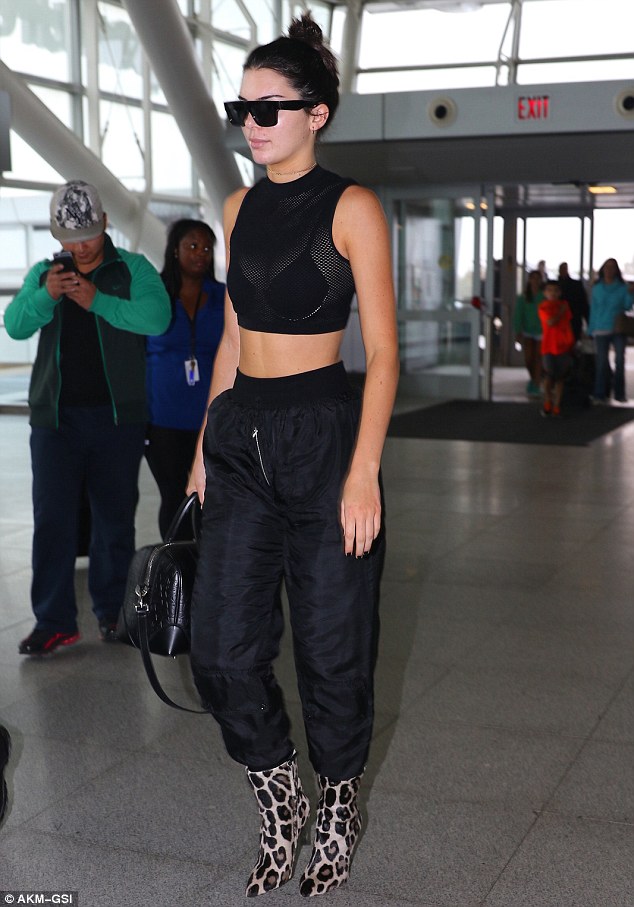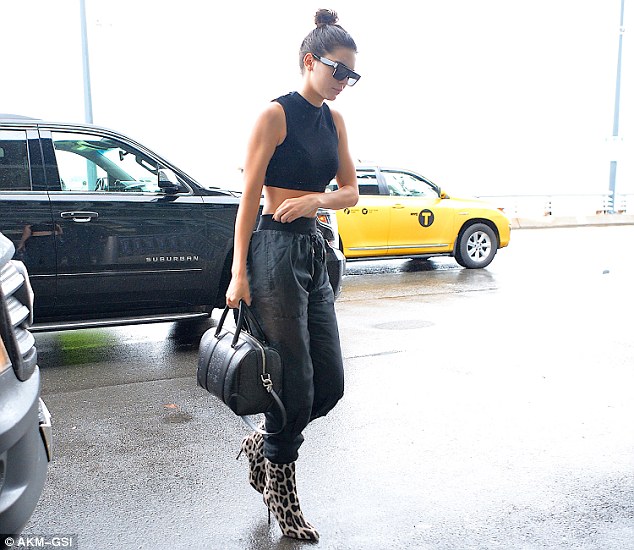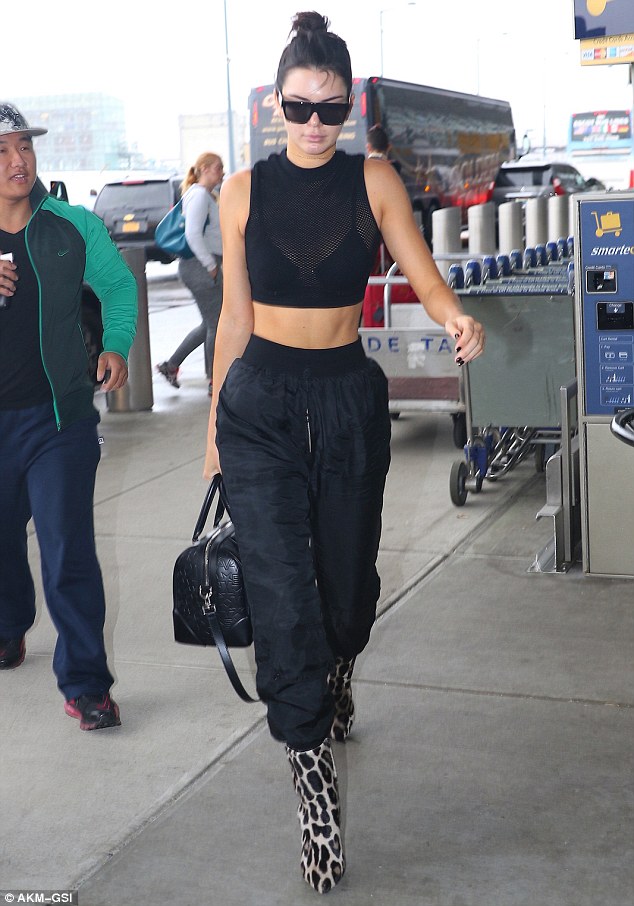 Kendall Jenner arrives at JFK Airport in New York City to catch a flight to Paris on September 30, 2016
So what's the verdict, people? Did Kendall just commit her first ever faux pas or no? If you had her outfit, would you be bold enough to wear it? Do you think you can pull it off?
In fairness to Kendall, she did wear the pants and top with sneakers earlier in the day. I just don't understand why she decided to switch the footwear. Maybe she wanted to make a statement? I can only assume she wanted to showcase the boots, which by the way, are by Tom Ford.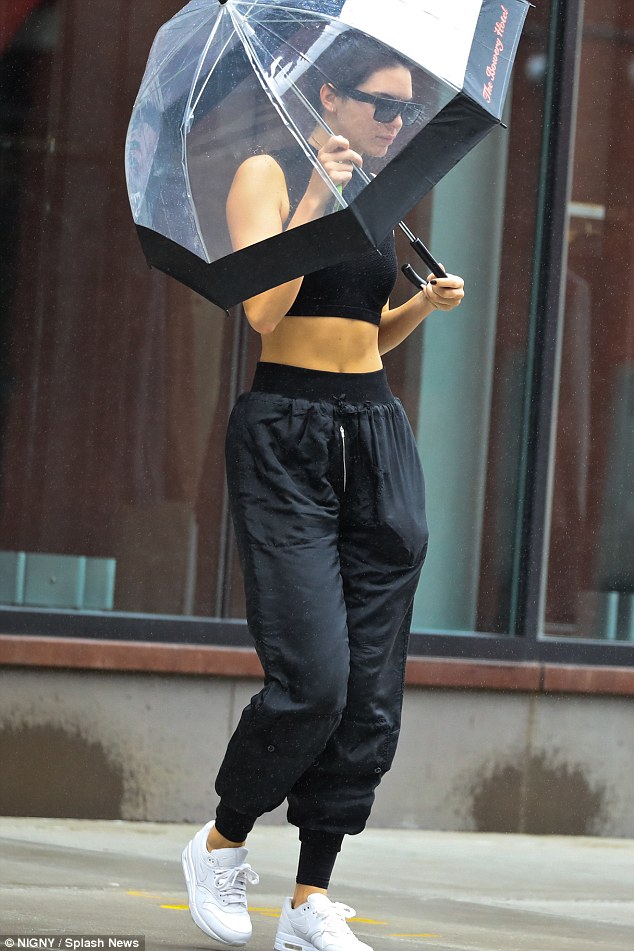 Kendall spotted wearing the same outfit with trainers earlier in the day
Kendall's catty footwear are the "Pure Line" booties in leopard print. You can find them at the Tom Ford website. They're detailed with 4-inch-tall heels, pointed toes, and ruthenium plated hardware. They also retail at a ridiculously pricey $2090, which is like a whole month's worth of salary for some people. If you find the boots appealing and you think they're worth the price, feel free to place your order online.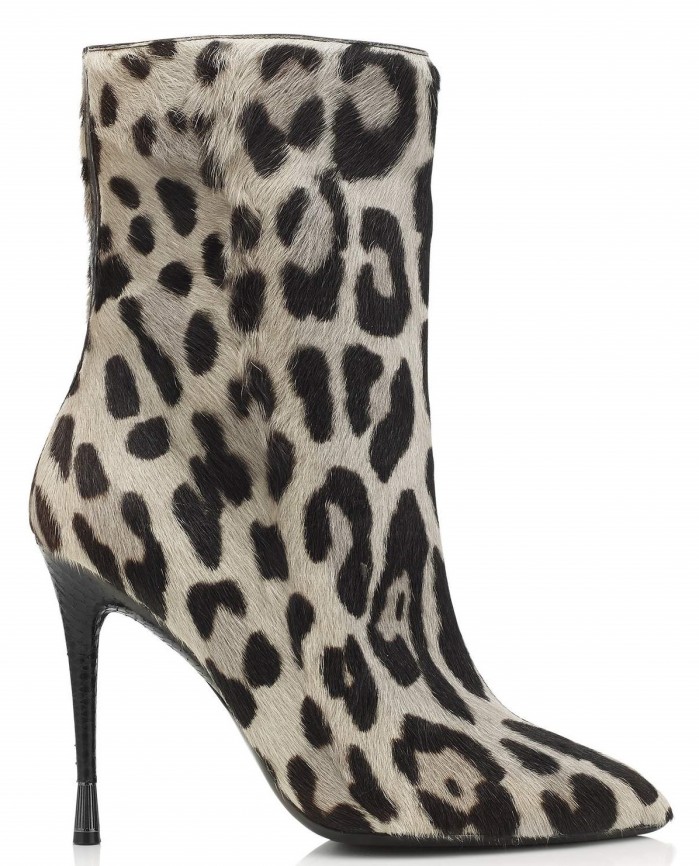 Tom Ford Pure Line Leopard Print Booties, $2090