Kendall Jenner caused a huge scandal after posting a snap while being nude and holding a cigarette. For her young fan base, this was a shock and is not ok.  After the allegations, she said that she is not a smoker and all of that was a joke.
The top model was seen this week in New York dressed in a chic outfit. Kendall paired a mustard shirt with long sleeves and a pair of jeans. For her shoes, she wore a pair of black heeled sandals. Her main accessory was her Louis Vuitton bag.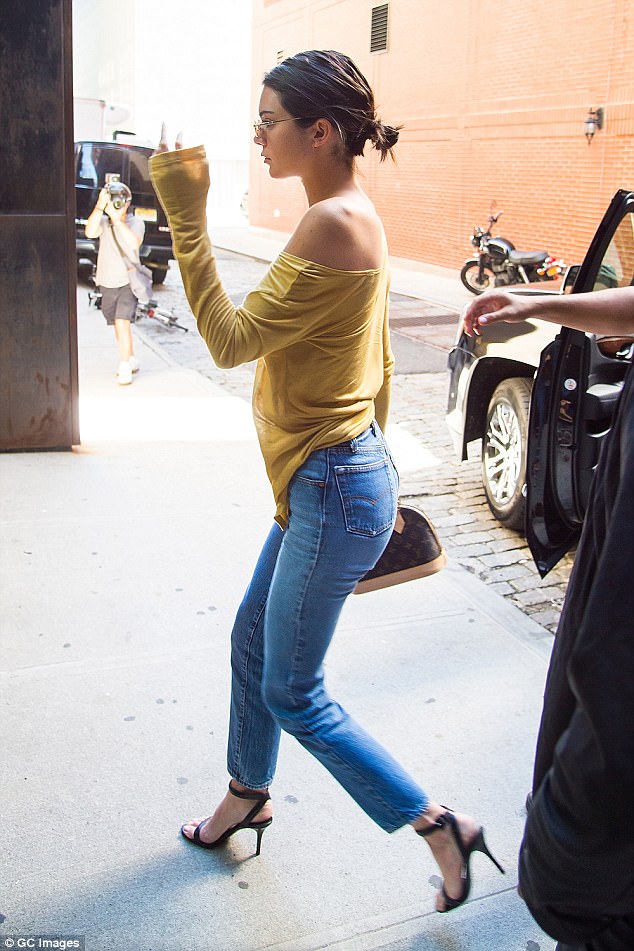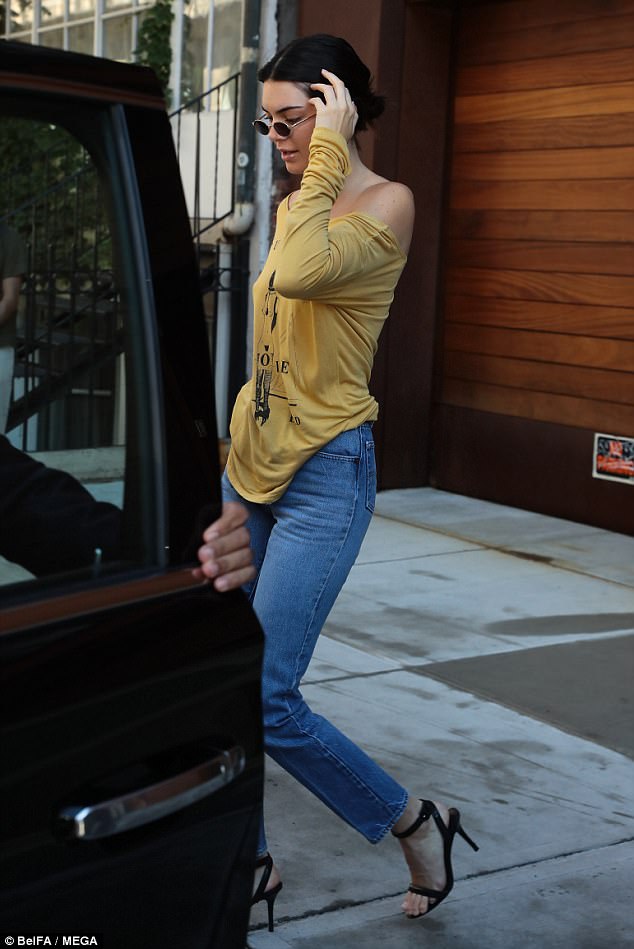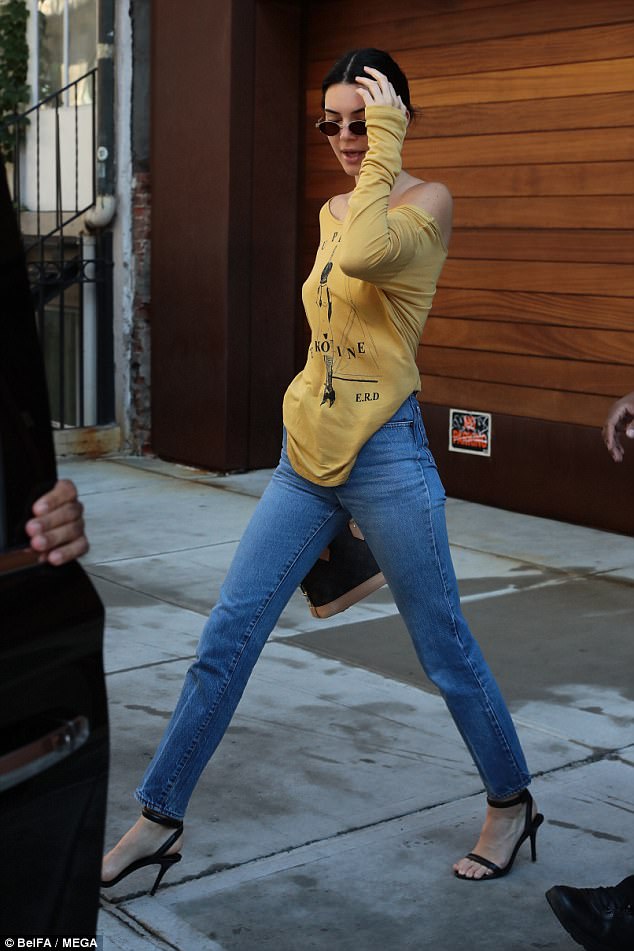 Alexander Wang is known for having sleek designs. This pair of sandals are perfect for summer and you can wear them for a long time because they would never go out of style.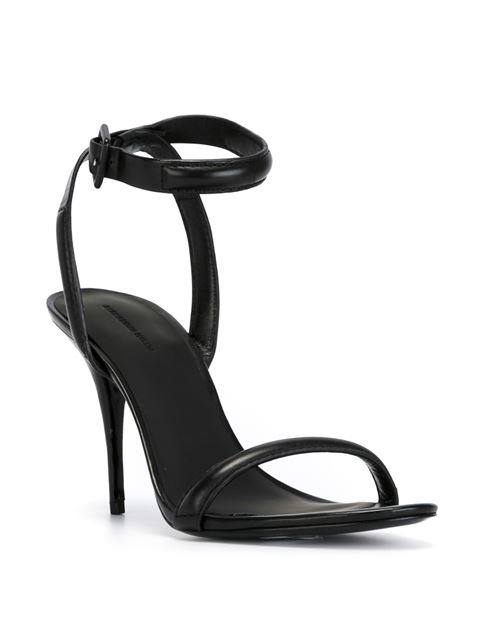 Here is a cheaper option: