Kendall Jenner sure is living the high life. She's not only walking the runways non-stop this Fashion Week season, she's traveling and partying with high-profile (and more accomplished) models too. The reality-TV-star-turned-runway-mannequin was spotted enjoying a night out in London with Cara Delevingne and Lily Donaldson over the weekend.
For the occasion, Kendal kept to her usual all-black attire, but teamed her outfit with silver strappy sandals instead of boots.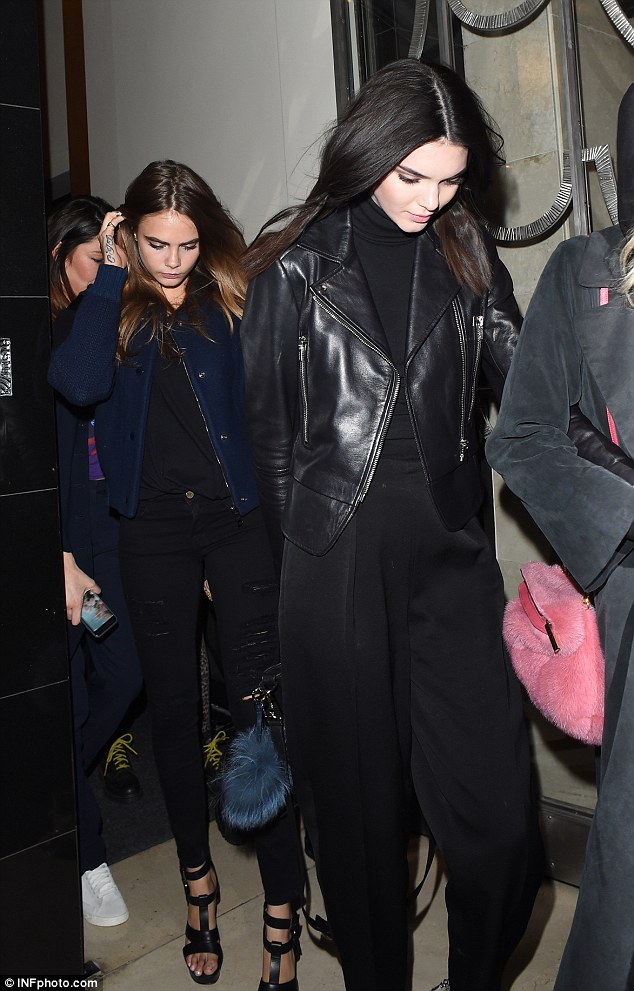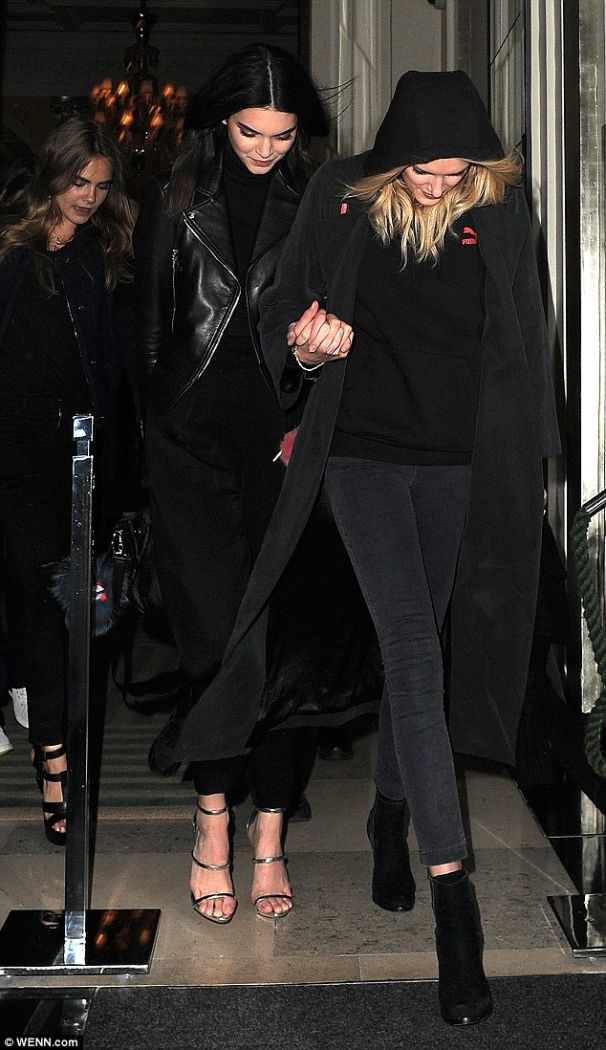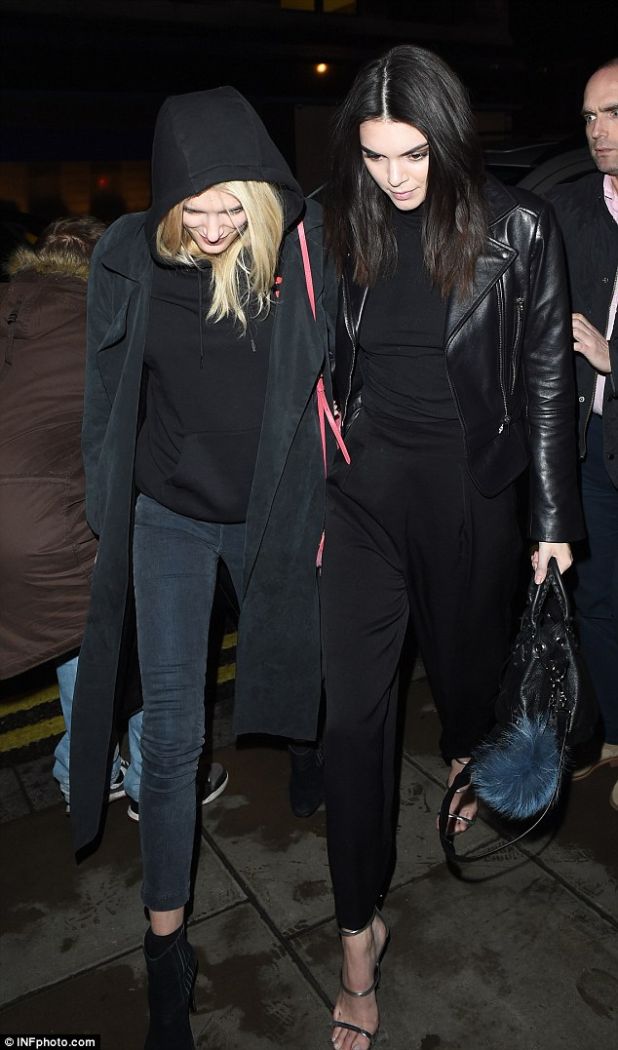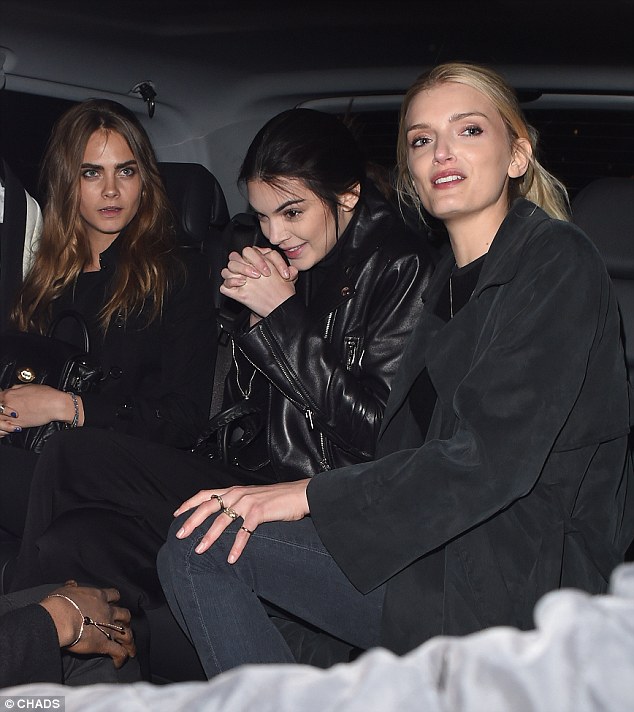 Kendall Jenner steps out to enjoy a night in London with fellow catwalkers, Cara Delevingne and Lily Donaldson, on February 22, 2015
What do you think of Kendall's off-duty style this time? Do you approve of the way she punctuated the outfit with silver strappy heels?
For the gals who aren't familiar, Kendall's strappy silver sandals are by Giuseppe Zanotti. They feature three super slim straps and very high 4.75-inch-tall heels. They come in other colors too, like gold and blue metallic. If you want the pair, you can easily score them online.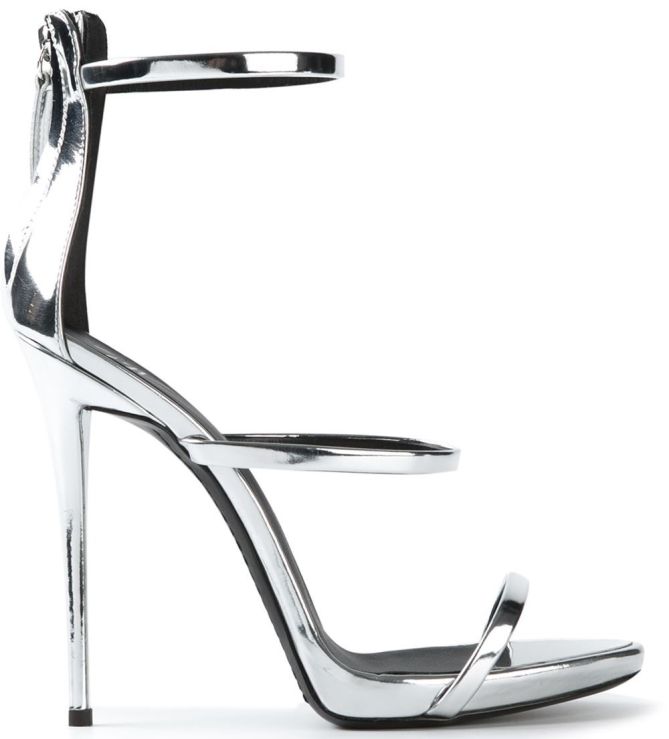 Giuseppe Zanotti Coline Three Strap Point Toe Sandals in Silver, sold out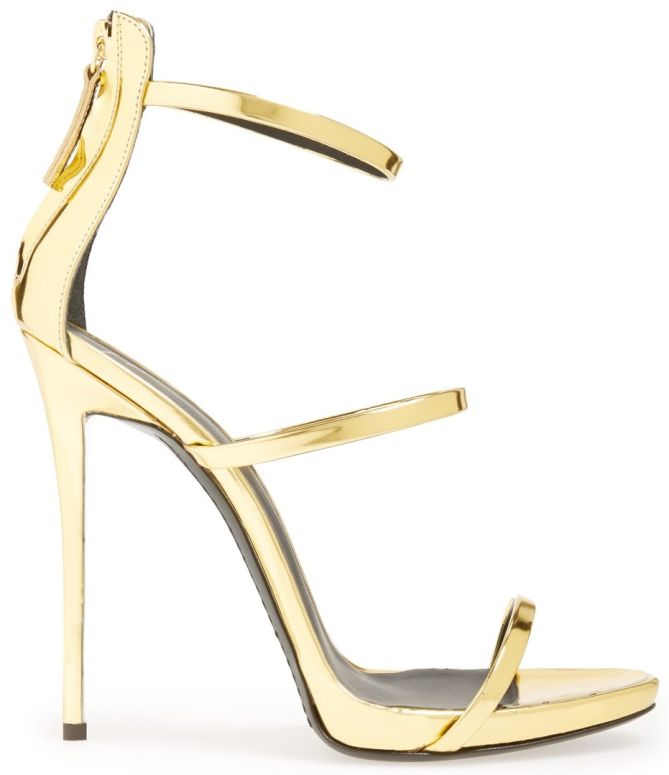 Giuseppe Zanotti Coline Three Strap Point Toe Sandals in Gold, $845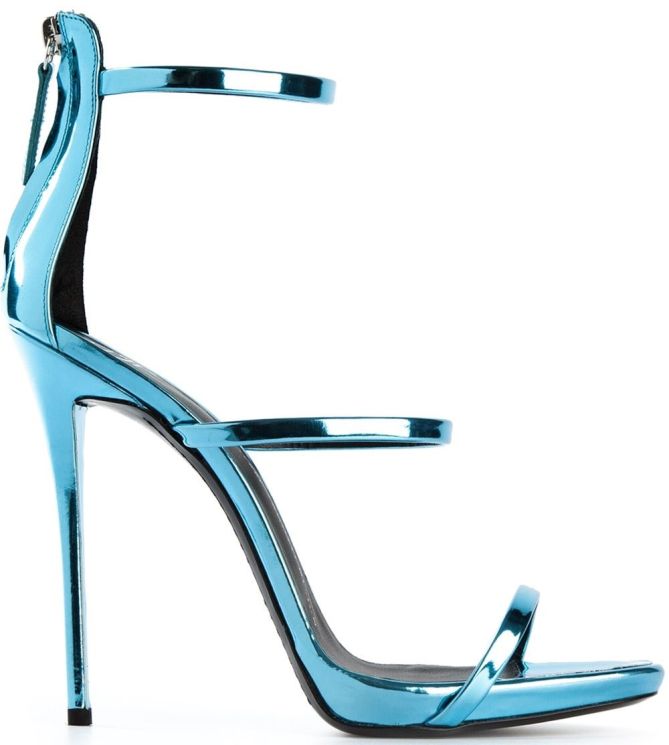 Giuseppe Zanotti Coline Three Strap Point Toe Sandals in Blue Metallic, $593