Kendall was spotted showcasing her mile-long legs in Beverly Hills on Wednesday. The up-and-coming supermodel was dressed in a rather unique number that was the combination of a dress and a romper. It was long floor-grazing piece detailed with a split front to reveal black skimpy shorts. She teamed the item with dark eyewear, a Celine Nano bag, and rich red lip color. Capping off the attire were strappy flat black sandals. The stunning brunette also shared a snapshot of her outfit to her Instagram followers.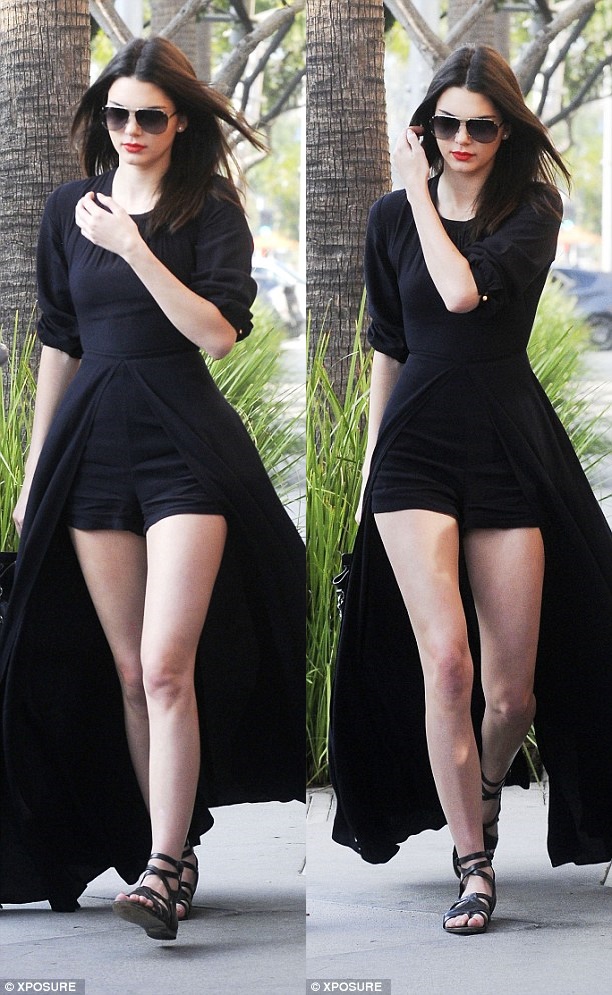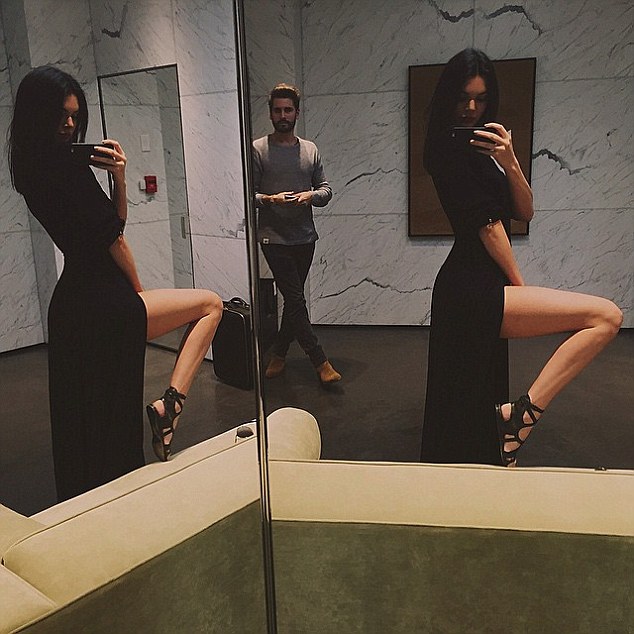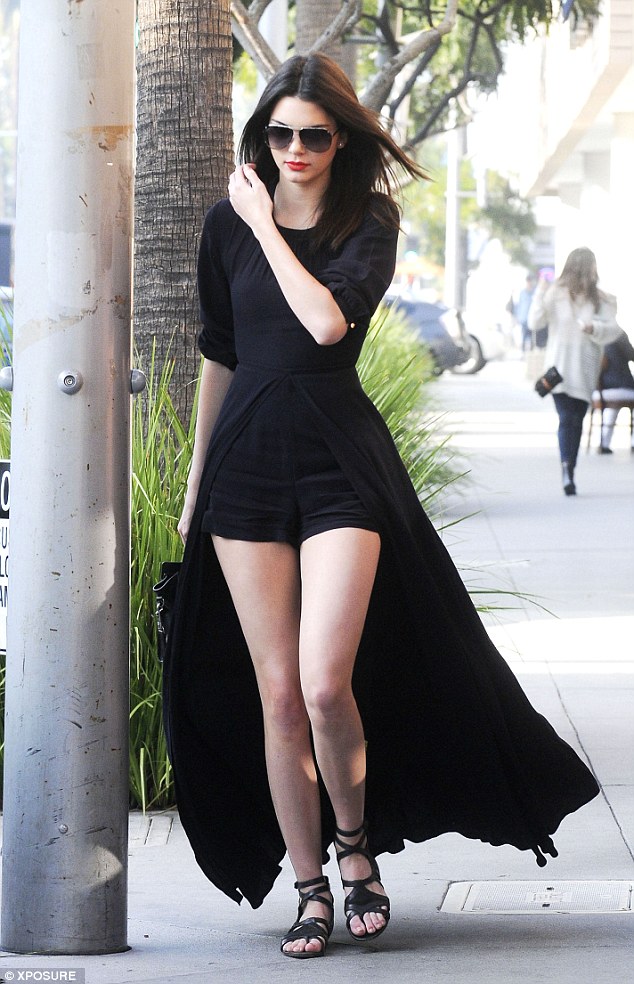 Kendall Jenner shopping in Beverly Hills with Scott Disick on January 21, 2015
How do you like Kendall's off-duty style this time?
I find the dress unique. It's the kind of frock that's both naughty and nice. I also like how she capped off the outfit with sandals that are more masculine in look and feel. She was able to strike the perfect balance of edgy and feminine.
Per sources, Kendall's romper-dress is by Sass and Bide. I can't officially confirm that at the moment because I couldn't find it online.
As for her sandals, those are no doubt a pair from Balenciaga. They're an off-season style (2009) and already sold out everywhere. However, for reference purposes, I'm including some pics of other variations of the sandals below. They feature cutouts, diamond-shaped panels along the vamps, and straps that wrap around the ankles.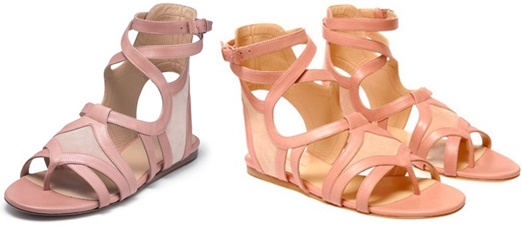 Balenciaga Gladiator Sandals (2009), sold out
As previously noted, they are sold out everywhere, but if your goal is to infuse edge into a feminine style a la Kendall here, what you can do is pair your frock with the studded "Arena" sandals from Balenciaga instead. I have no doubt you'll turn heads with these shoes: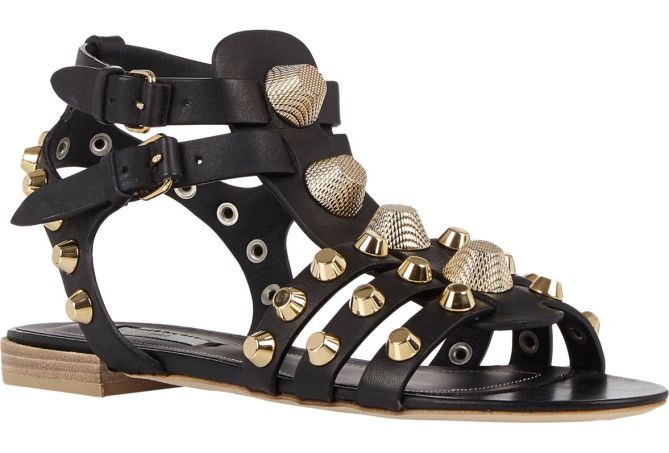 Balenciaga Studded Arena Flat Sandals, $875
The Arena sandals are chunkier and edgier, so always make sure you use them with understated pieces that have simple silhouettes. With studs like that, you don't need a lot of extra.