You have to admit, among all the Kardashian-Jenner siblings, Kendall is the classiest dressier. She doesn't pile on the clothes, doesn't dress trashy, and neither does she put on too much gunk on her face. You could say she's a natural beauty, yes?
But like any other celebrity, the up-and-coming model also has a signature style — black leather pants teamed with black boots and black everything. On Monday, however, the brunette beauty ditched her usual getup in favor of a casual no-fuss white-tank-and-blue jeans attire.
Kendall wore the outfit while shopping at Fred Segal along Melrose Avenue. She capped off the combo with dark eyewear and a pair of camel brown strappy ankle boots.
I can't say it was her best street style moment. After all, the outfit was nothing fancy. But she still looked good nonetheless. Besides, her boots did quite a good amount of talking.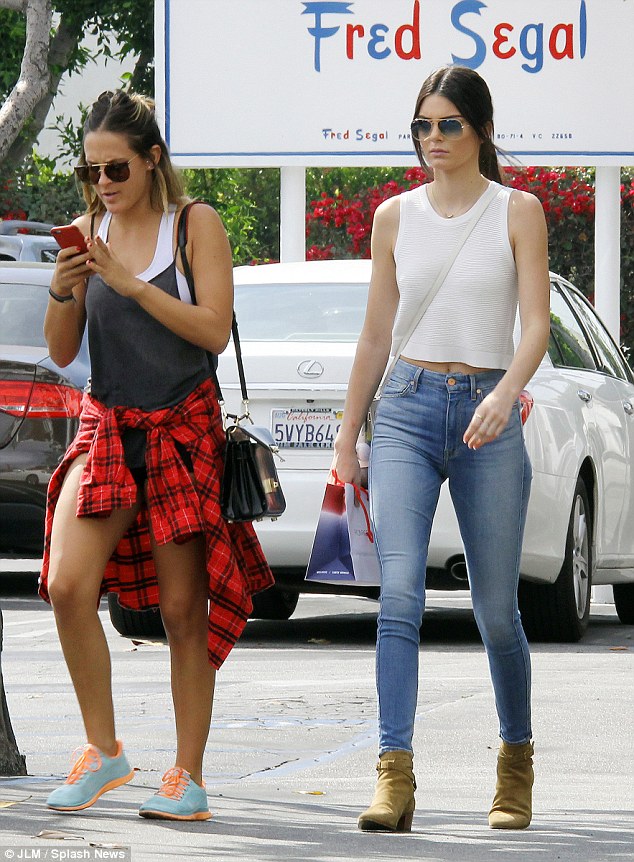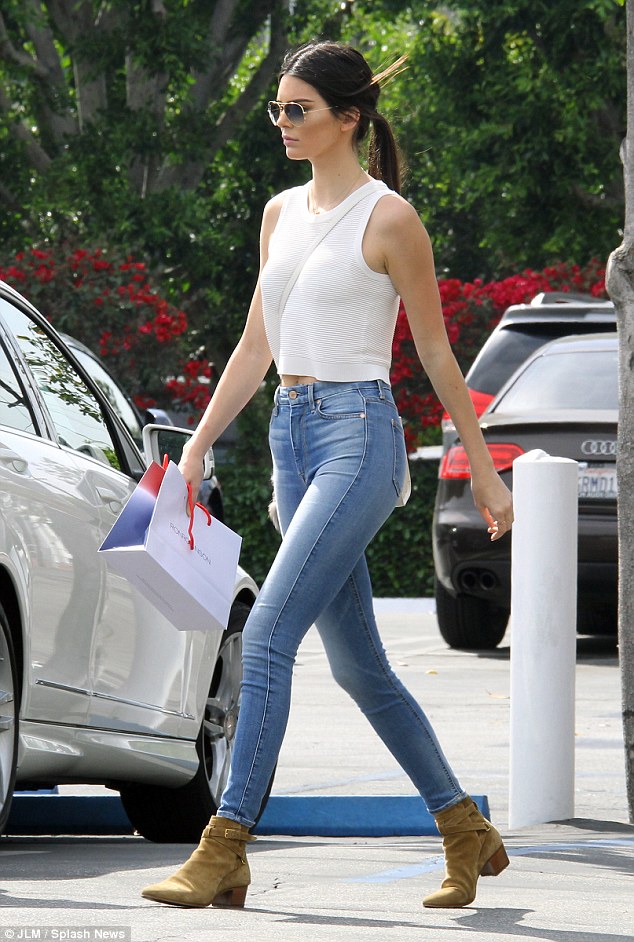 Kendall Jenner shops at Fred Segal along Melrose Avenue on March 16, 2015
Kendall's camel brown boots are from Saint Laurent. Dubbed as the "Blake", they feature low stacked heels and thin straps that wrap around the ankles. Below is a closer look: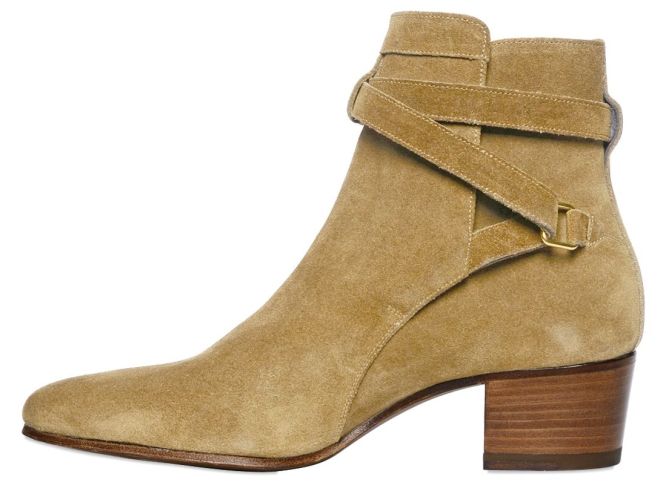 Saint Laurent Blake Suede Boots, $995
You can score the boots online if interested. They retail at $995. Of course, you can easily get the same "look" for much less. After all, it's not like they look extra unique.
Here's a great option to consider from Ariat. These boots aren't as tall as the Blake, but they'll give you the look, guaranteed. Mix with a pair of tight high-waist skinny blue jeans and a cropped top to steal Kendall's style: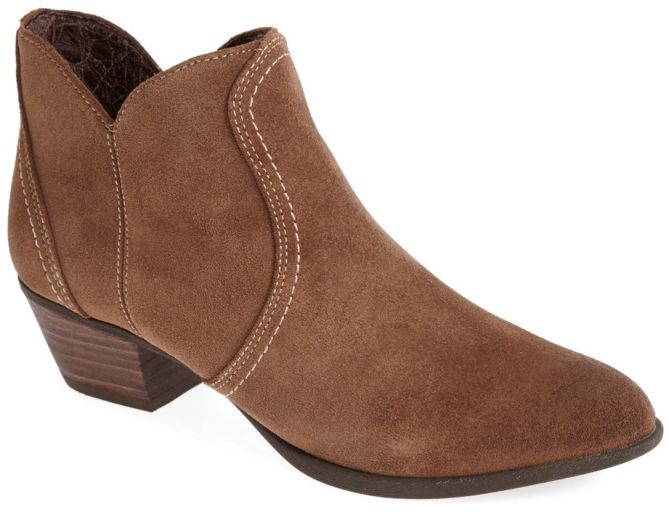 Ariat Astor Suede Ankle Boots, $140