I think Kendall just did her first fashion fail. The leggy model somehow decided to wear lingerie — a bralette — over a t-shirt while on her way to catch a flight out of Heathrow Airport on Friday. She used the combo with cropped skinny jeans and a printed kimono coat. Capping off the ensemble were round sunglasses and a pair of shiny black mid-calf boots. It was an odd pairing, to say the least. Whether or not she pulled it off, you be the judge. Check out these photos.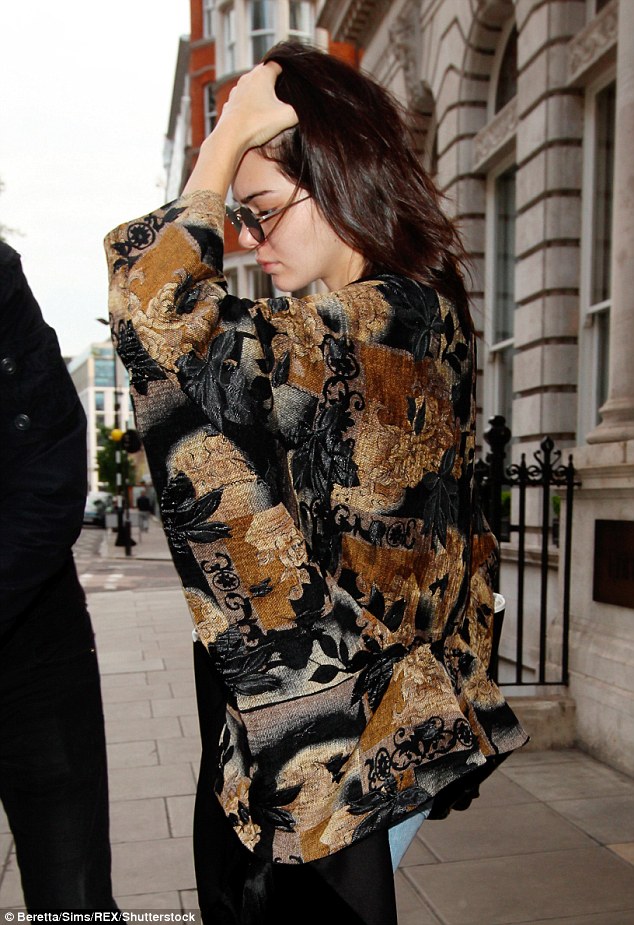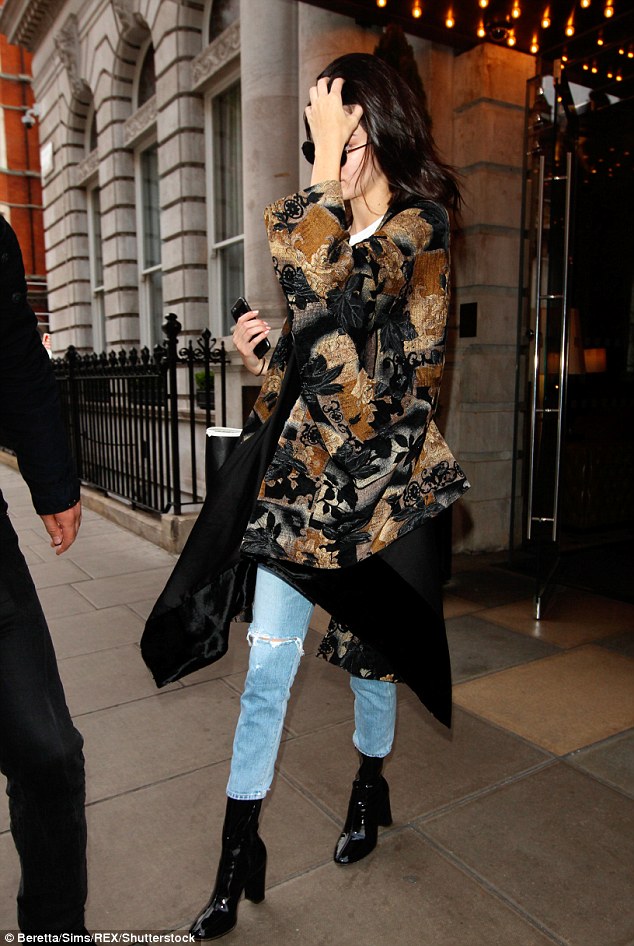 Kendall wears a bralette over a shirt as she leaves her hotel in London to head to Heathrow Airport on May 27, 2016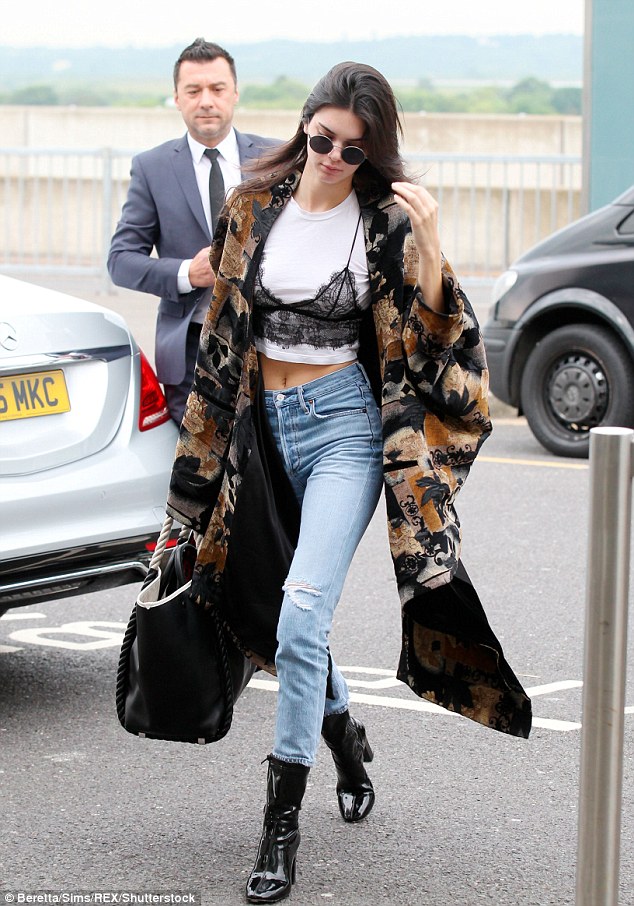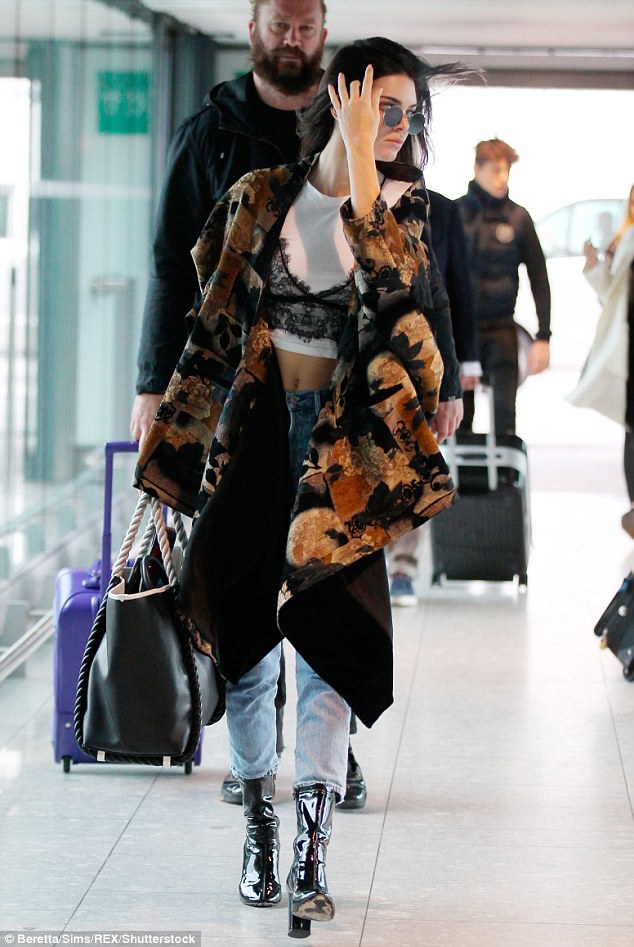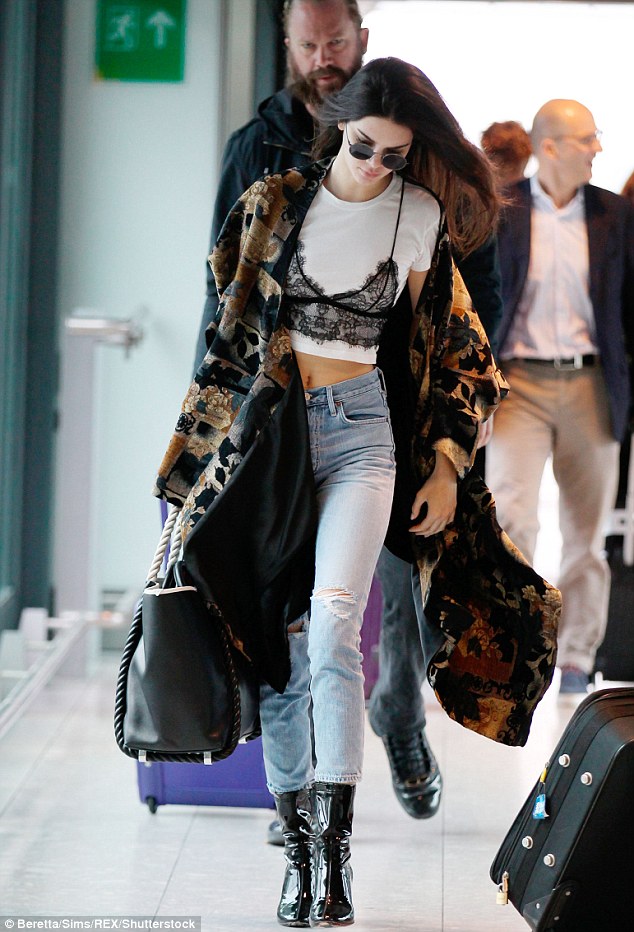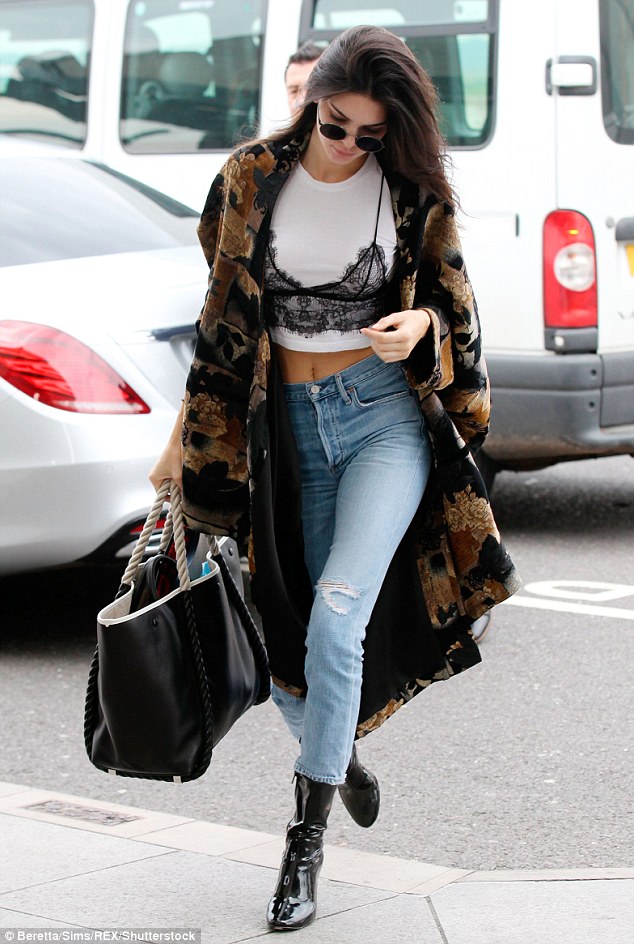 Kendall arrives at Heathrow Airport to catch a flight, May 27, 2016
What do you think people? Did Kendall nail the look or fail to pull it off? Would you wear a bra or bralette over a shirt? And do you think you can top that off with patent boots?
I don't think I can, but I do love her kimono.
Kendall's bralette is from Anine Bing. I've no doubt it will look great as a crop top or as a brassiere, but over a t-shirt, it looks ridiculous. Would you agree? In any case, if you fancy the bralette, you can find it online. It retails at $99.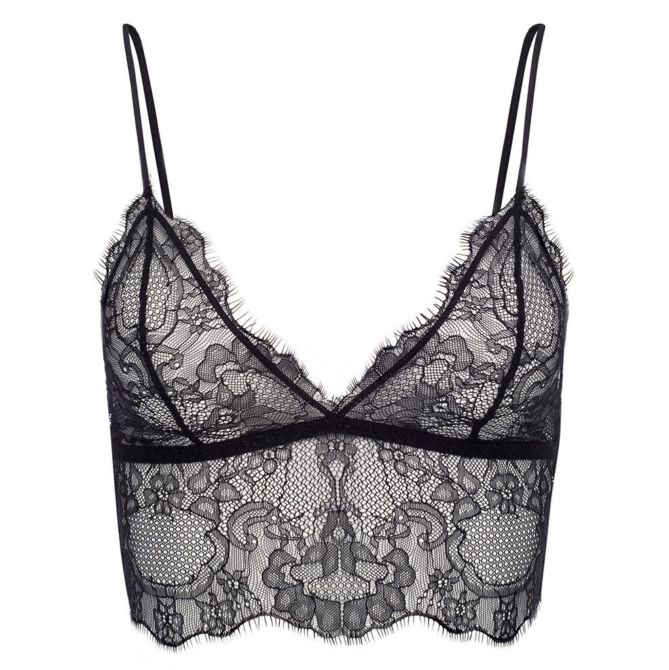 Anine Bing Lace Bralette in Black, $99
Kendall's black tote is from Balenciaga while her John-Lennon sunnies are from Oliver Peoples. I couldn't find any information on her jeans, but I hear her boots are from Kenneth Cole. Dubbed as the "Krystal", the pair features patent uppers, shafts that reach just below your calves, pointed toes, and block heels.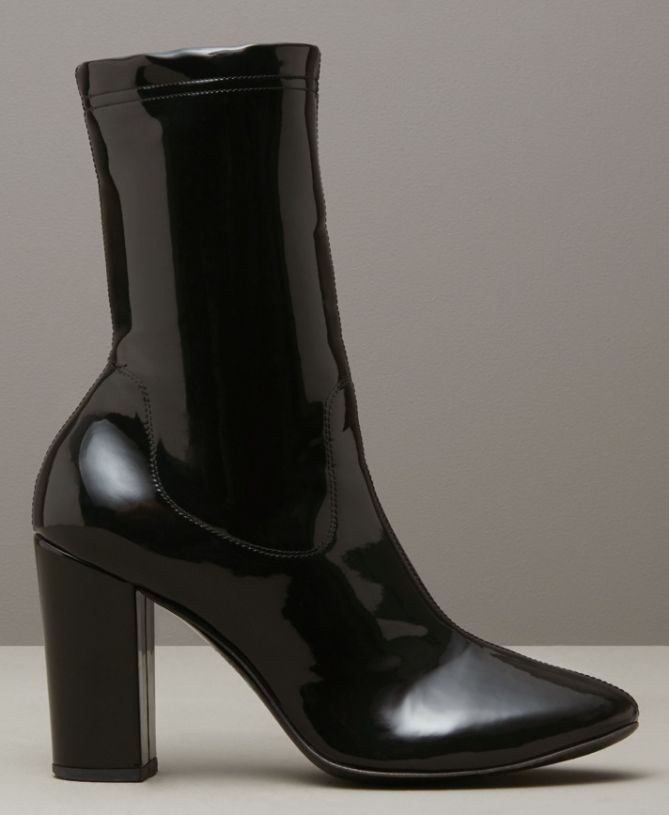 Kenneth Cole Krysal Patent Leather Boots, $355 (was $495)
Do you dig the boots or no?
Sorry, I can't say I'm a fan. I love boots but I don't like wearing patent footwear, so the Krystal would be a no-no for me. If you think otherwise, you can get Kendall's boots on the Kenneth Cole website. They are currently on sale too, down to $355.