Kendall has a new pair of boots, and she can't get enough of it. For someone with a huge footwear collection, the beauty wore the shoes not once, but twice last week. Yep, Kendall's got some new favorites and today, I'm going to share 'em with you.
The leggy brunette initially stepped out with her latest purchase last week, while out and about in New York with  BFF, Hailey Baldwin. The shoes were sleek, strappy, mid-calf high, and featured metal buttons. She wore 'em with a black longsleeved top, ripped skinny black jeans, and a baseball cap. Complementing the mix were red lips and a black mini bag.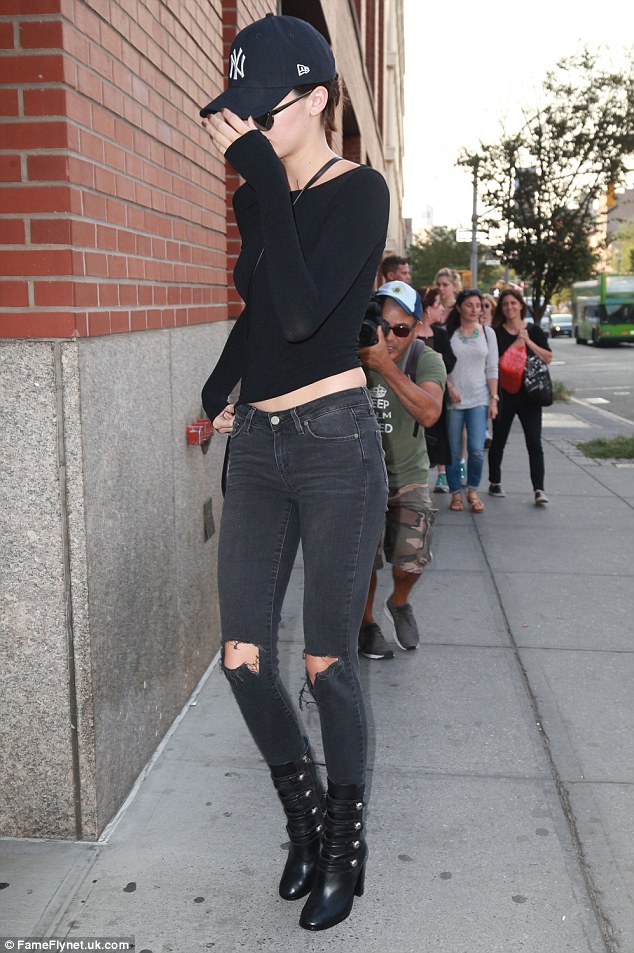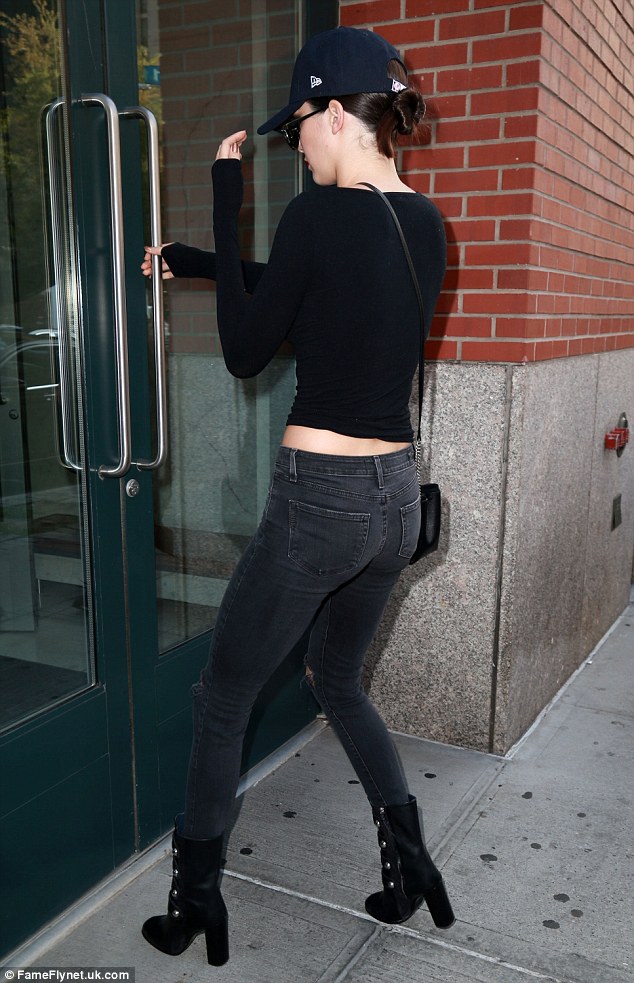 Kendall rocks buttoned boots while out enjoying New York City with her friend, Hailey, on September 1, 2015
It was clear that Kendall couldn't get enough of the pair because she wore the boots again on Friday. This time, the model worked with gray and blue hues by combining a gray off-shoulder sweater with faded blue cropped skinny jeans. She finished the combo with a metal-embellished belt, the same shoulder bag, and dramatic eyewear.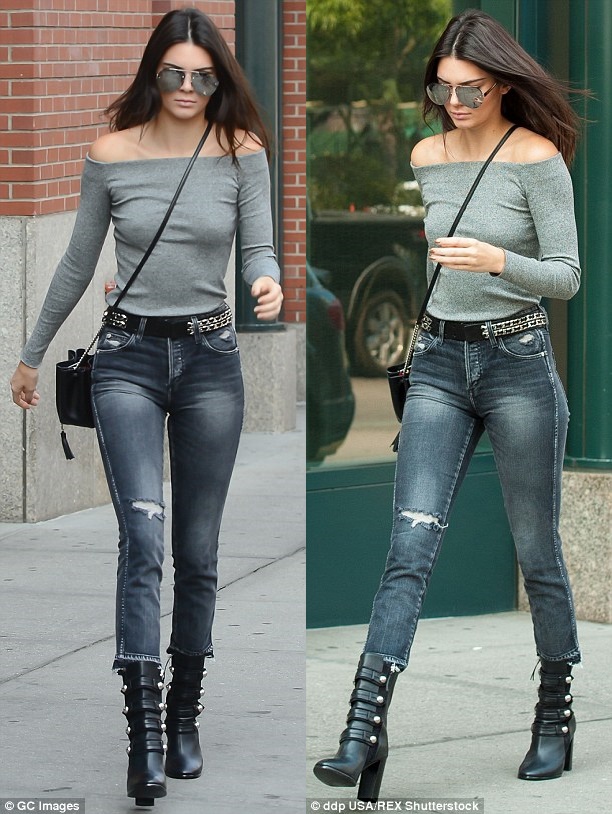 Kendall wears her boots again as she steps out to run errands in New York on September 3, 2013
How do you like Kendall's new boots, ladies? Will you give 'em a thumbs up? They're definitely worth the second glance. Would you agree?
On Kendall are the Isabel Marant "Arnie", a style crafted from a combination of leather and suede, then topped off with silver buttons at the mult-straps for a touch of edge and polish. They also feature 4-inch-tall block heels to give you enough lift. Below is a closer look: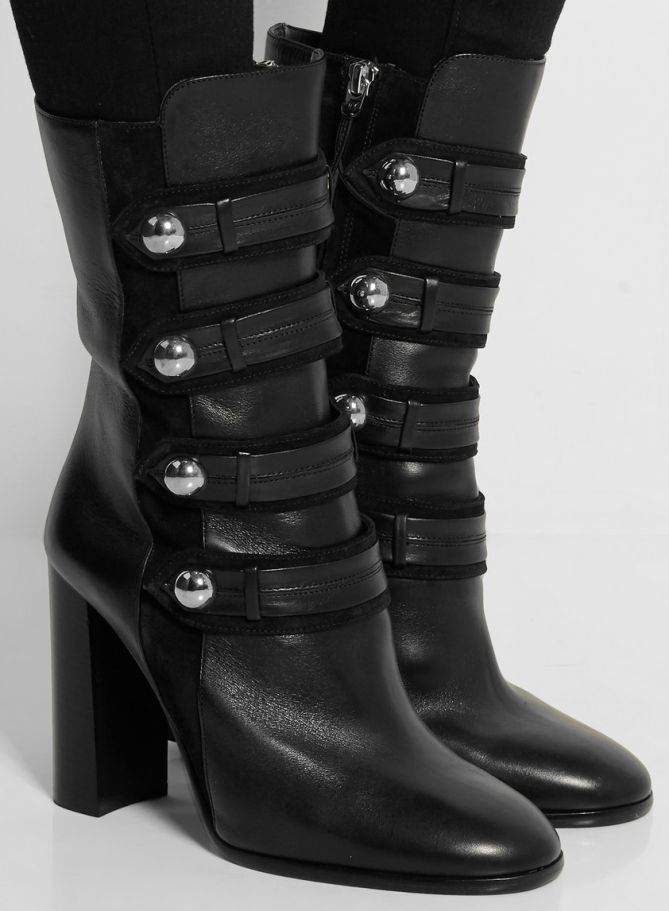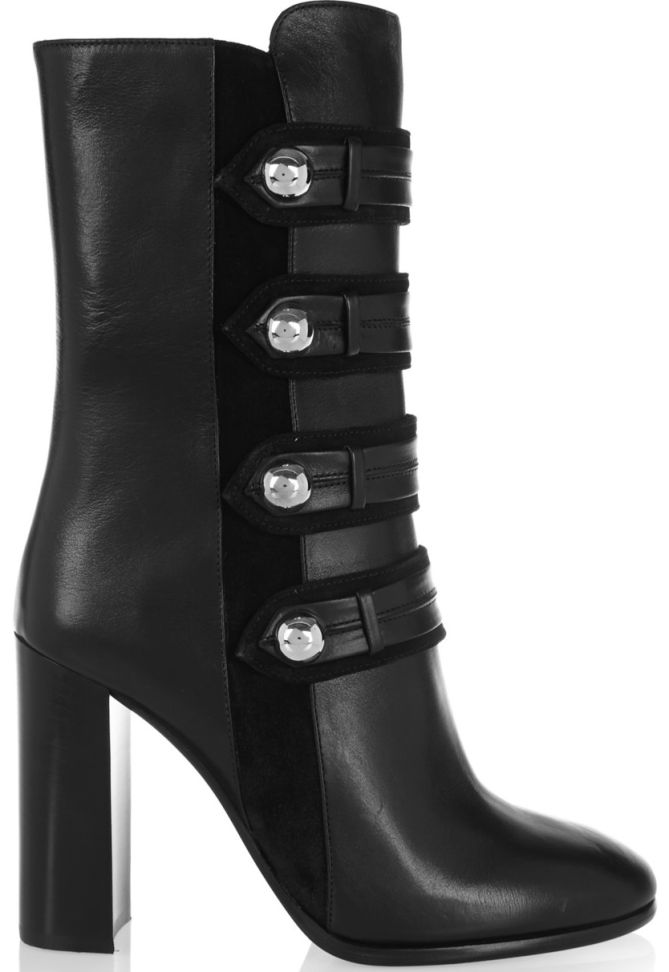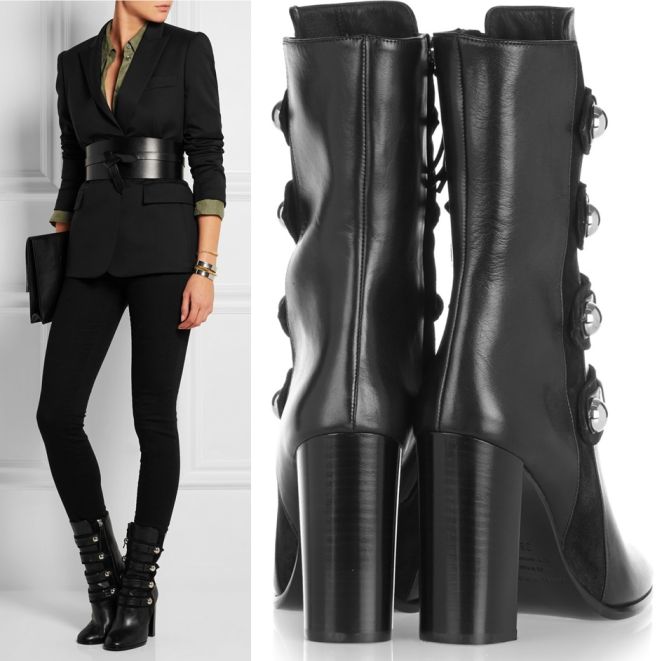 Isabel Marant Arnie Buttoned Boots, $1335
You can grab the boots online. They retail at over a thousand dollars. I'm not sure if you can find a similar pair with a much more affordable price tag. However, we live in a fast-fashion world so I have no doubt a knockoff (or two!) will surface in a few months. In the meantime, feel free to sit back and wait, or simply bite the bullet and splurge away.