Kendall was among the few famous faces who attended the Comedy Central Roast held on Saturday. The event, which was hosted by Justin Bieber, was pretty wacky as it included a session of Bieber  getting roasted — ergo, getting grilled with sensitive questions. Of course, Kendall was more than eager to giggle and laugh with the crowd as Bieber sat awkwardly onstage.
For the occasion, the leggy up-and-coming model opted for a sexy yet elegant ensemble of black leather-paneled skirt teamed with a gray off-shoulder sweater. She capped off the combo with red lip color and a stunning pair of two-tone lace-up sandals. Kendall was later spotted leaving with Justin to head to his birthday party at Caesar Palace Hotel in Vegas.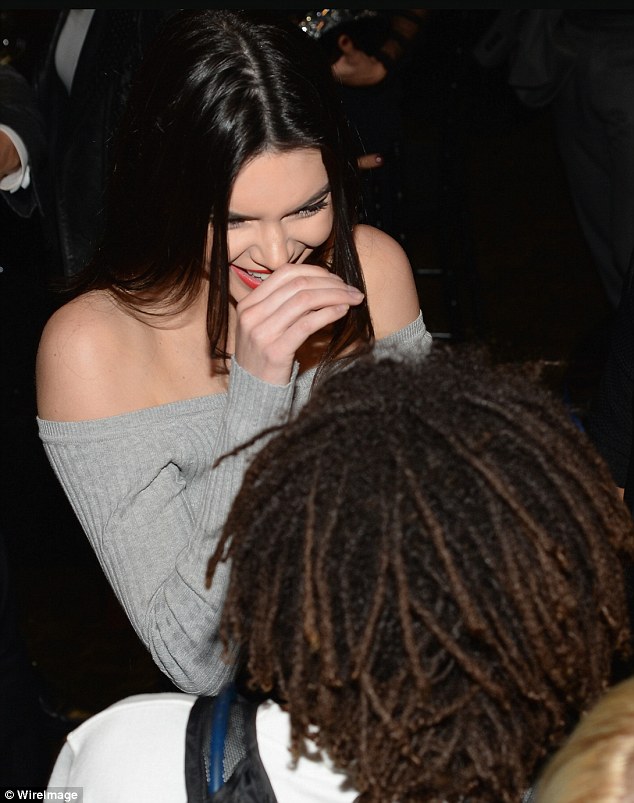 Kendall giggles as she watches Justin Bieber get roasted onstage during the Comedy Central Roast on March 14, 2015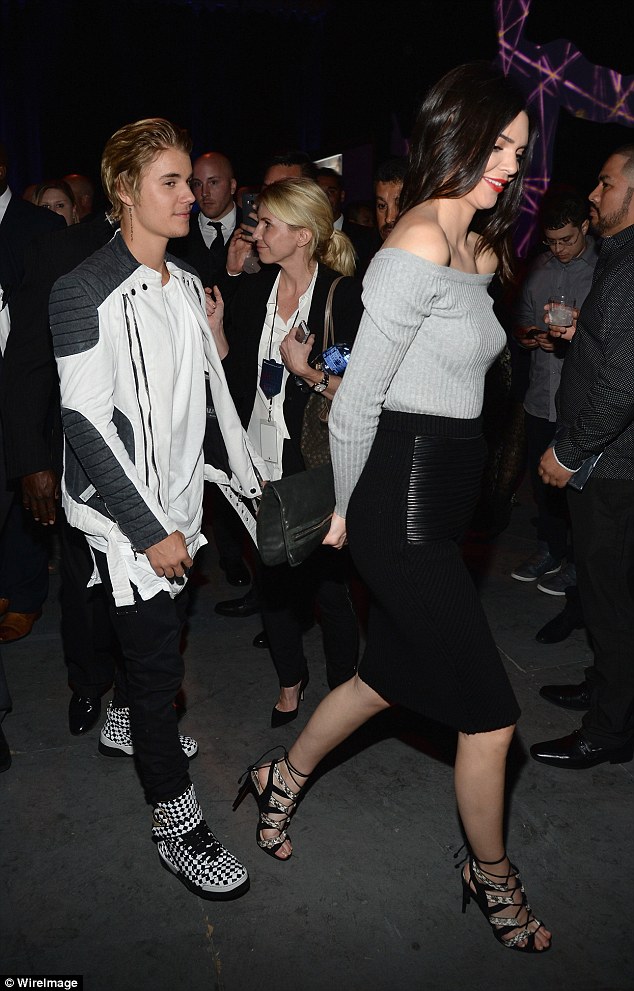 Kendall spotted leaving with Justin as they head to his birthday party held at the Caesar Palace Hotel and Casino in Vegas, March 14, 2015
You have to admit, she looks exceptionally gorgeous in that outfit. It's simple, classy, and chic. Plus, I love how she punctuated the getup with two-tone snake-infused strappy lacy sandals. The shoes were the perfect ending to her classic attire.
Kendalls flirty lace-up heels are from Paul Andrew. They're called the "Tempest", a style crafted from a mix of suede and snake-effect leather materials, then detailed with cutouts, lace-up ankle-tie closures, and 4.25-inch-tall heels. You can score Kendall's shoes online if you're interested. They also come in bright blue and in wedge form.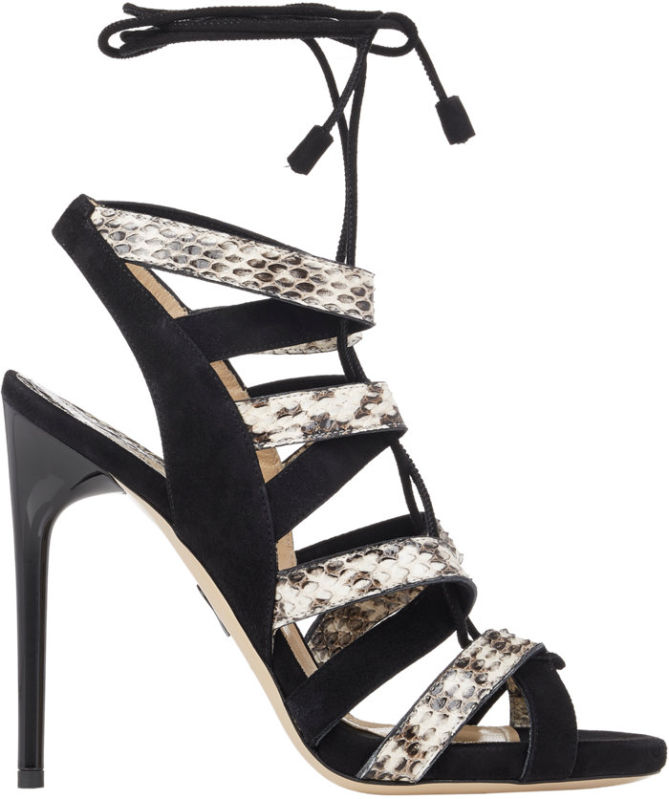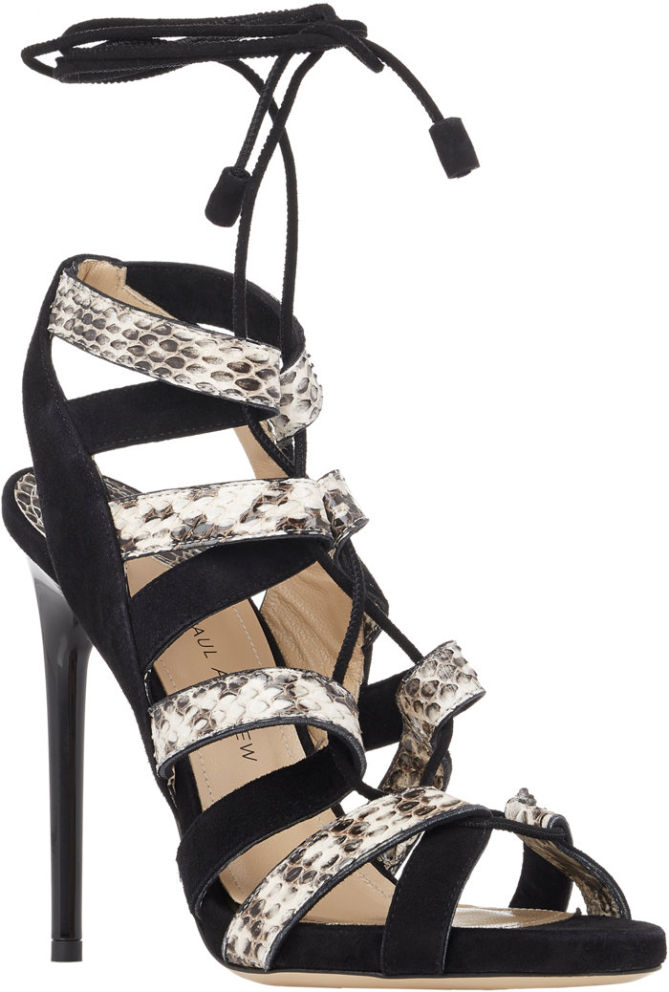 Paul Andrew Tempest Lace Up Suede and Snakeskin Sandals, $1095