A lot of people will probably want to shoot arrows at me for saying this, but up-and-coming model and half-sister to Kim Kardashian, Kendall, can seriously rock a red suit. No joke.
The leggy brunette was spotted hard at work during her mother's birthday on Wednesday. She was dressed in red from head to toe for a photo shoot held in Los Angeles.
For the gig, Kendall was asked to slip into a red pantsuit worn with matching red lip color, a red purse, and a pair of red half-d'Orsay pointy stilettos. She looked sophisticated, elegant, and classy in the whole getup. But more than that was the fact that she was able to carry the red suit with personality.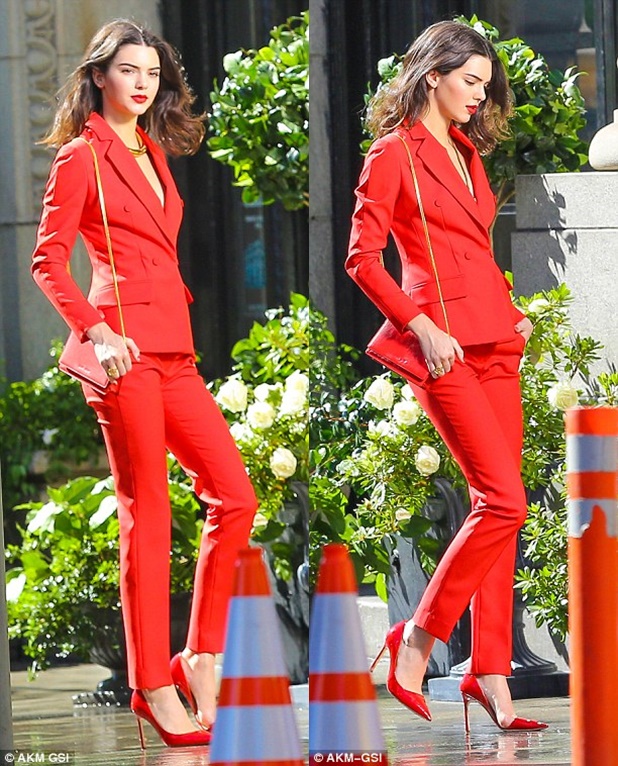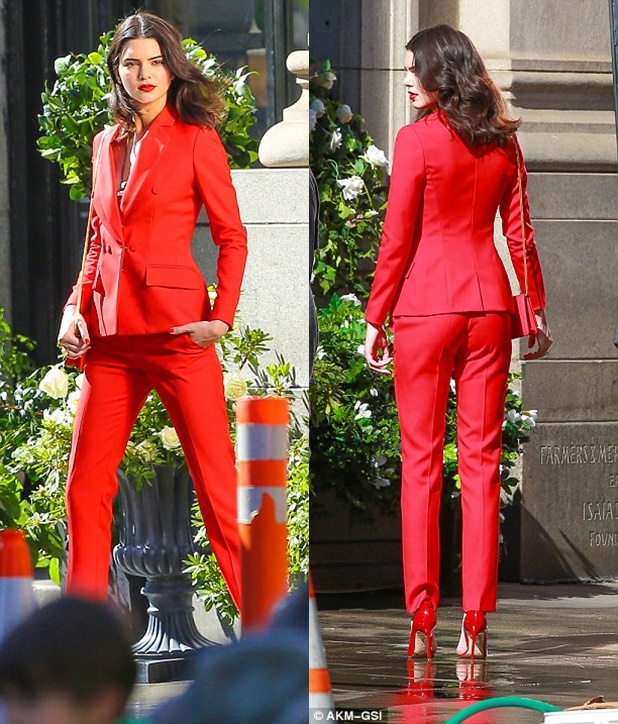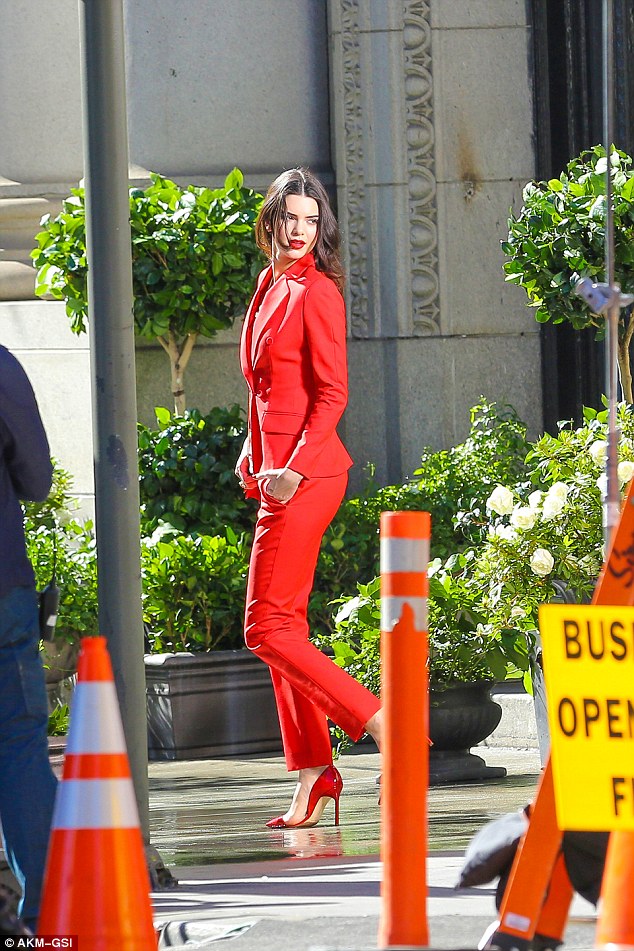 Kendall Jenner wears red from head to toe as she poses for a photo shoot held in Los Angeles on November 5, 2014
Admit it, she looks extra good here, yes?
Few people can look that sharp in a red pantsuit. Personally, I think fit is the key. Kendall's outfit looks like it was custom-cut to mold her figure, that's why it looks fantastic on her.
Well-fitted suit aside, red is always a wonderful color to wear. If you want to steal Kendall's all-red attire and give it your own spin, try grabbing these separates from Kate Spade, then cap them off with half-d'Orsay textured pumps from Jessica Simpson: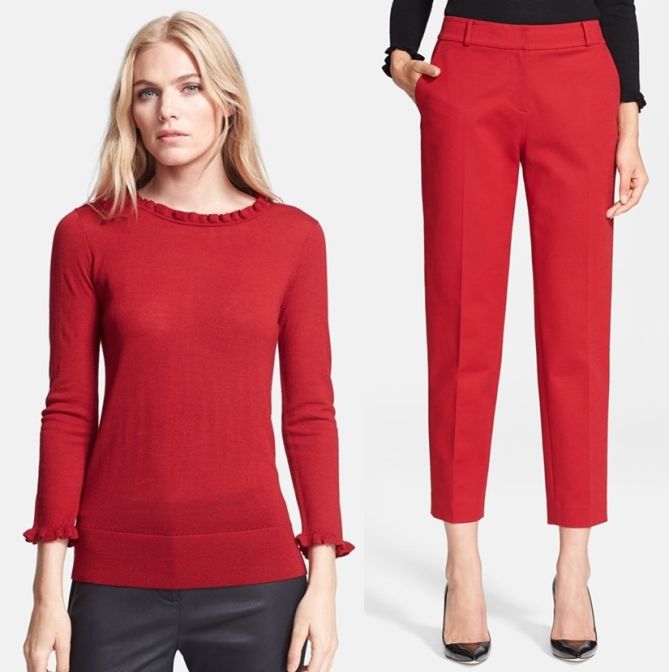 Kate Spade Bekki Sweater, $188 / Kate Spade Margaux Crop Pants, $248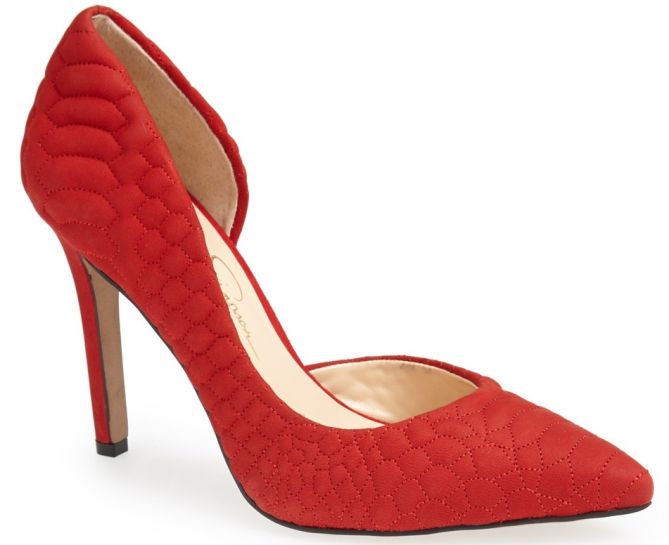 Jessica Simpson Caldas Pumps, $54 (was $89)
By the way, I've yet to get the details on Kendall's whole outfit, but her shoes appear to be the Manolo Blahnik Stresty Pumps. I couldn't find them in red, but below is a similar style in black: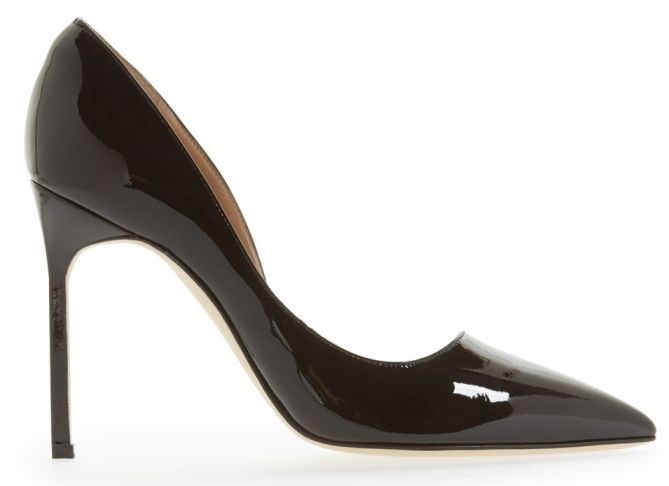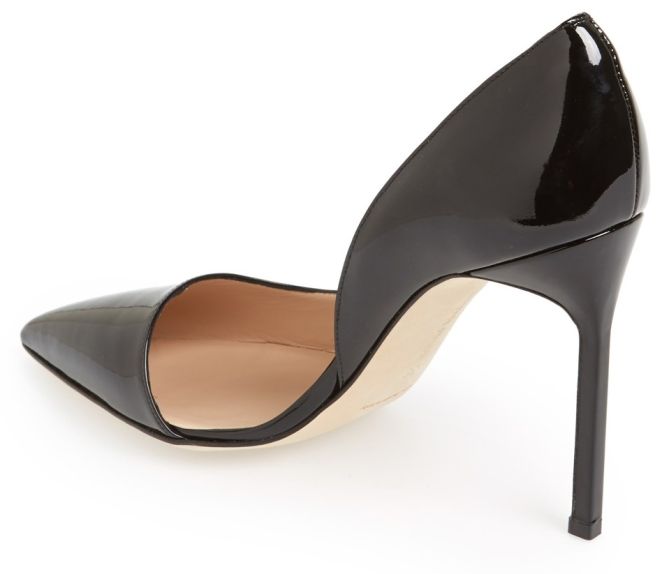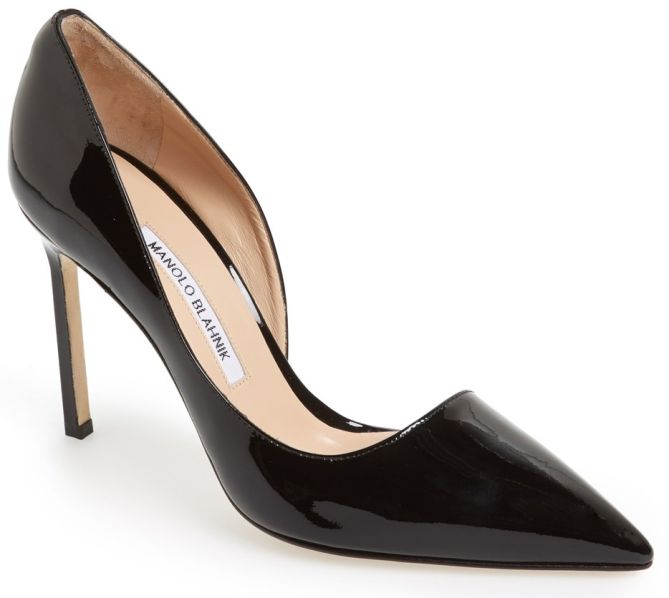 Manolo Blahnik Stresty Pumps, $735