Kendall Jenner is back to America after her staying in Cannes attending premieres and parties.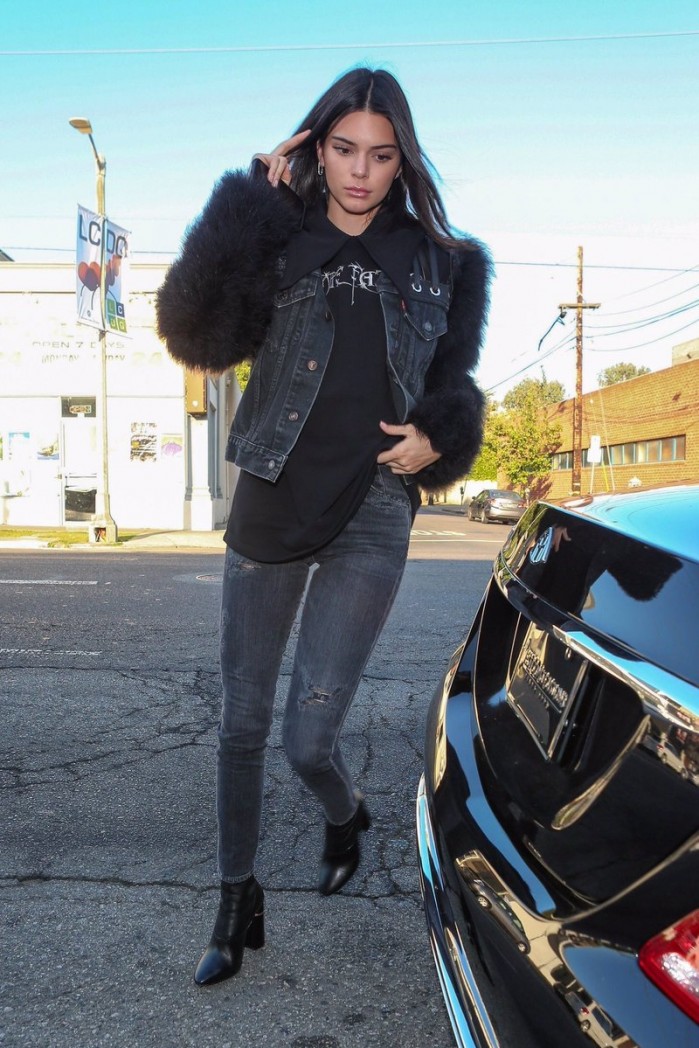 And what she could do to come back to her American habits? Enjoy a meal at a Japanese restaurant in Los Angeles on Sunday. And even in this casual occasion her look was on point.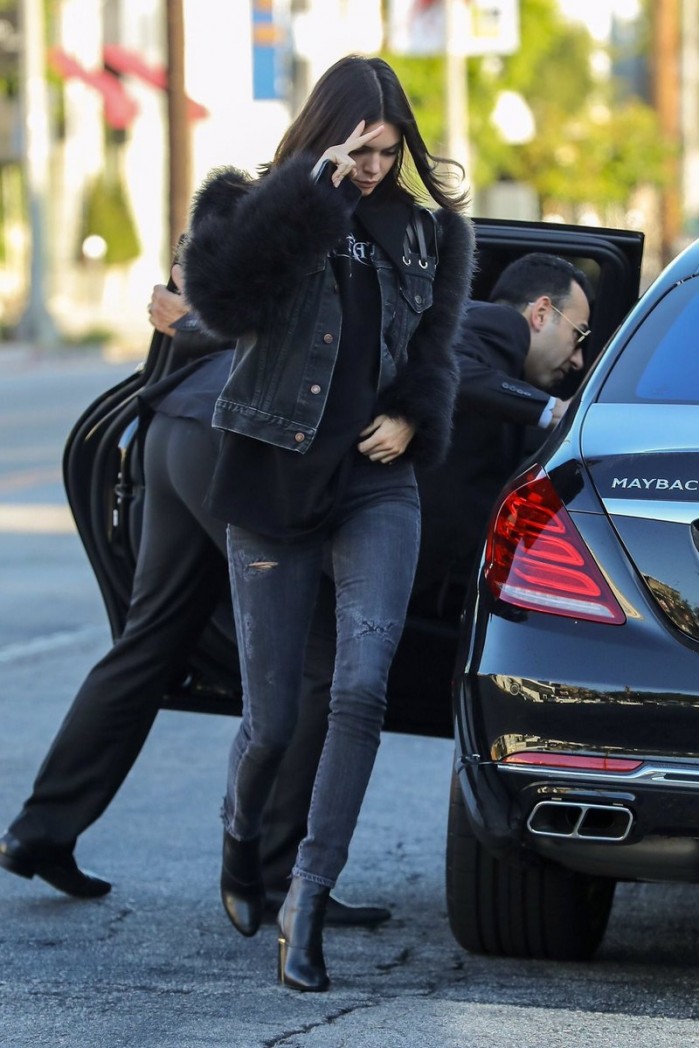 She had a grungy look that was more or less like the look of her colleague Bella Hadid. She wore a black distressed jeans matched with a huge oversized collar and a denim jacket furry sleeves. Of course she was stunning!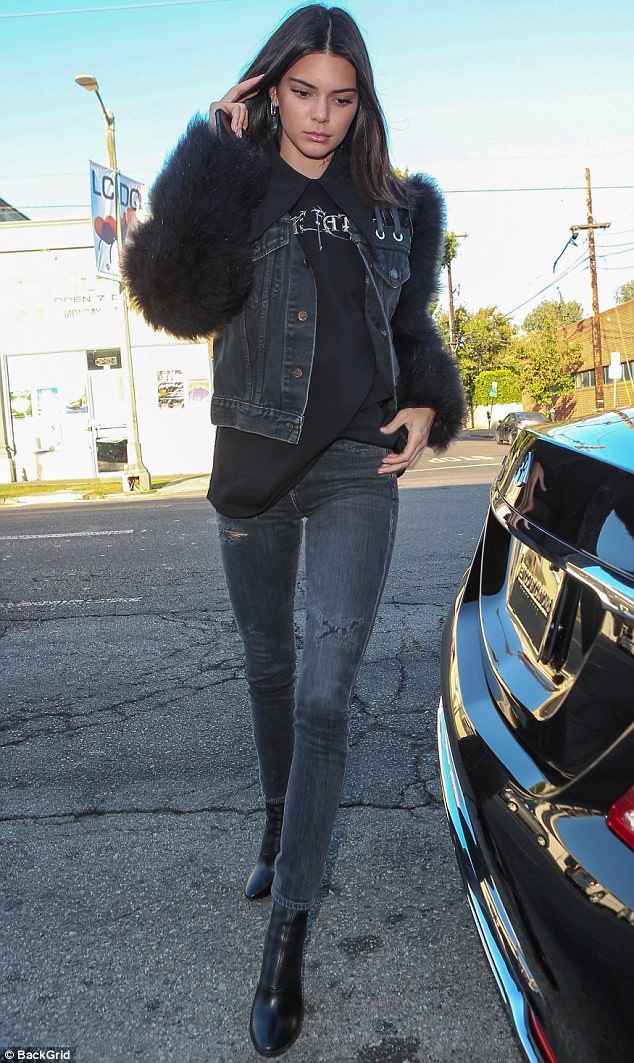 She finished off this look with a pair of boots with a chunky heel. They are a trend of this season, who said that boots are only for winter time? This is not true! You can copy the style of Kendall Jenner buying a pair of similar boots. They are perfect with skinny jeans but even with skirts or dresses.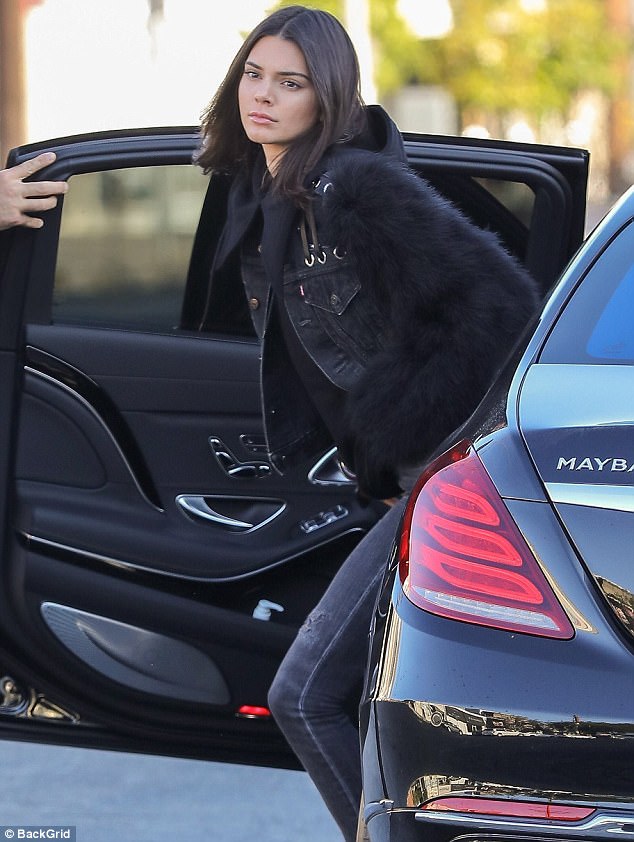 She looked happy with her usual trademark jolly expression. She was ready to enjoy her night out. She also looked relaxed after her vacation in Cannes. She wasn't alone because she was joined by her glamorous mom Kris Jenner that wore for the occasion an off the shoulder cream colored dress.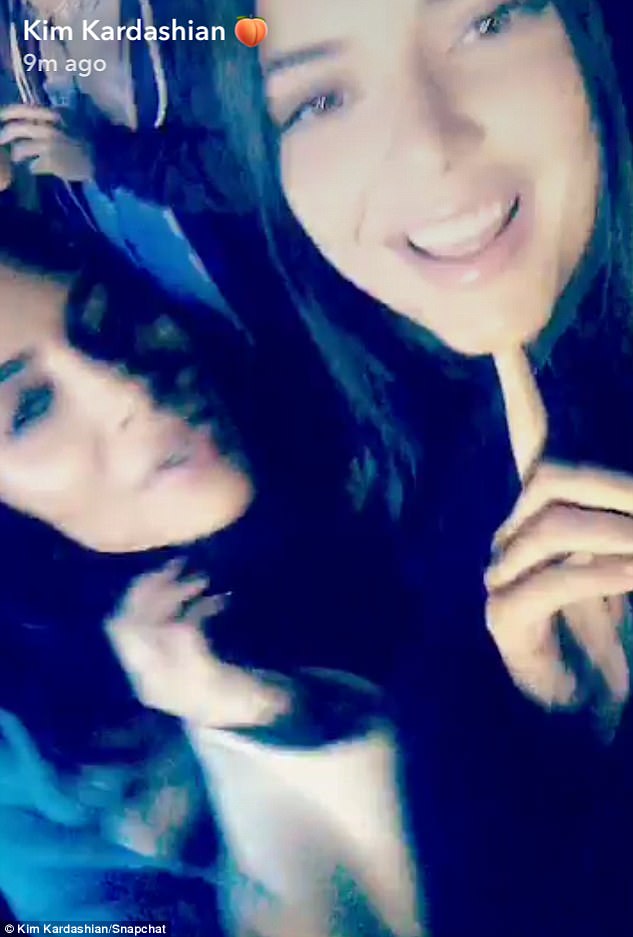 Later, Kendall, Kris and Kim Kardashian attended the concert of John Legend. Kim shared a video that showed them singing while John was performing on stage at the Greek theatre in LA.
Let's copy Kendall boots for less clicking below.