Kendall Jenner showed the world that she can rock a frumpy outfit and still look good in it this week. The up-and-coming model was spotted in a casual and oversized ensemble while out and about in New York City on Wednesday. It was the classic white tee and jeans attire, only, Kendall's pieces were slightly loose instead of fitted. She magically pulled off the laid-back getup by accessorizing with the right extras — a studded black Valentino handbag with a very expensive keychain, some uber cool eyewear, and a pair of nude ankle-tie sandals from Aquazzura. The result was a very chic-looking Kendall, of course.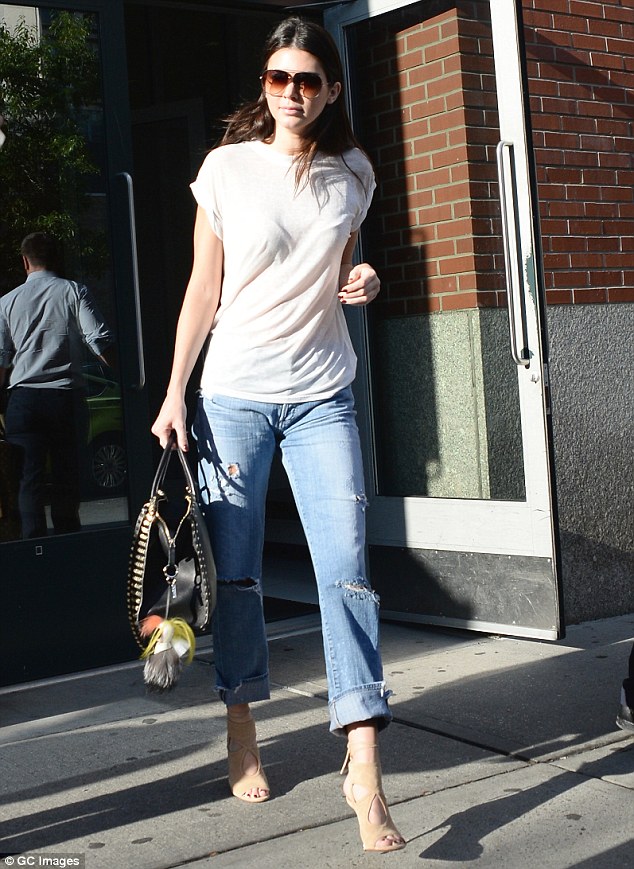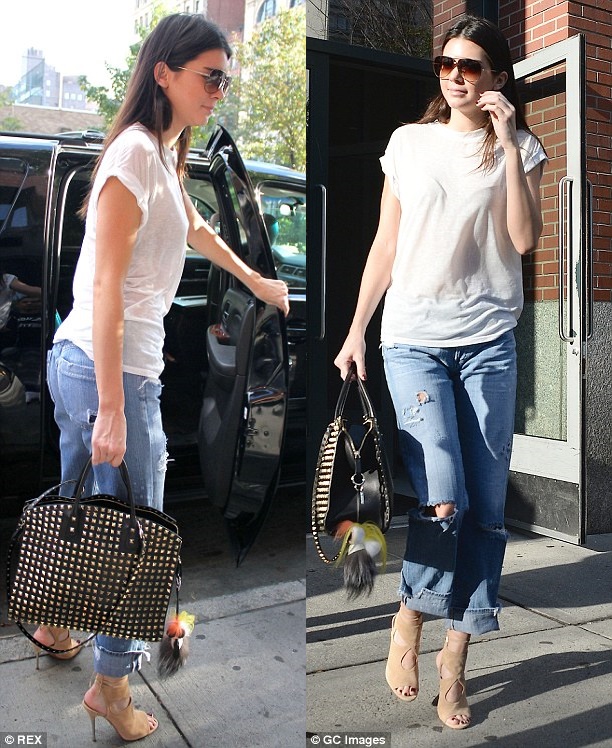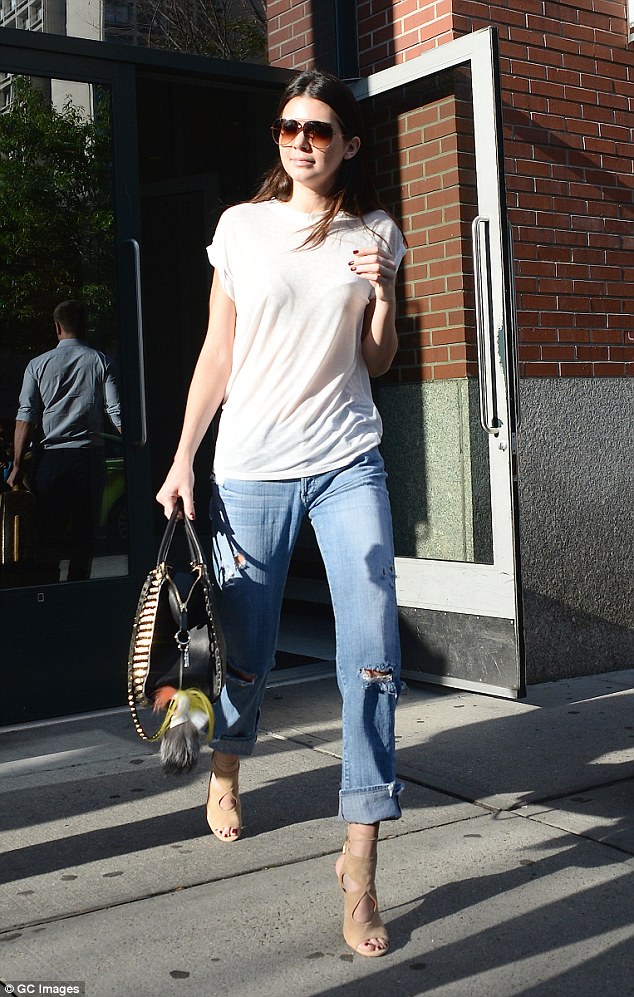 Kendall slips into a very casual ensemble and dresses it up with on-point extras as she steps out in New York City on October, 8, 2014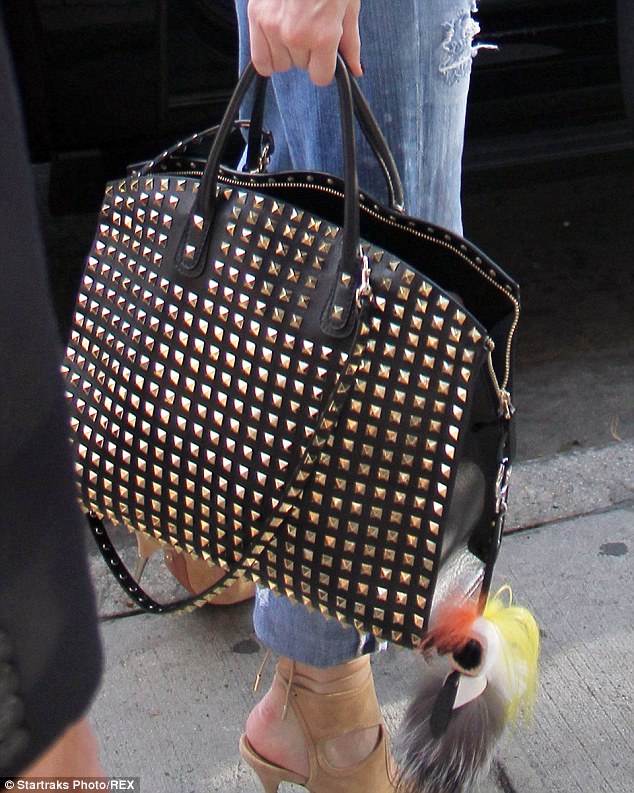 Kendall accessorizes with a Valentino bag, a limited edition key chain that reportedly costs $2000, and a pair of ankle-tie heels from Aquazzura
Do you approve of this latest street style from Kendall, or do you think she looks lousy?
I think she looks ok. This particular look from the leggy brunette is a classic example of how on-point add-ons — especially fancy heels — can transform (and save) an outfit. Would you agree?
If you want to steal Kendall's look, go right ahead. You don't need to be a genius to replicate it. Feel free to grab the same accessories or choose ones that look similar but aren't as expensive. Below is a similar bag from Valentino that you can score if you fancy designer digs.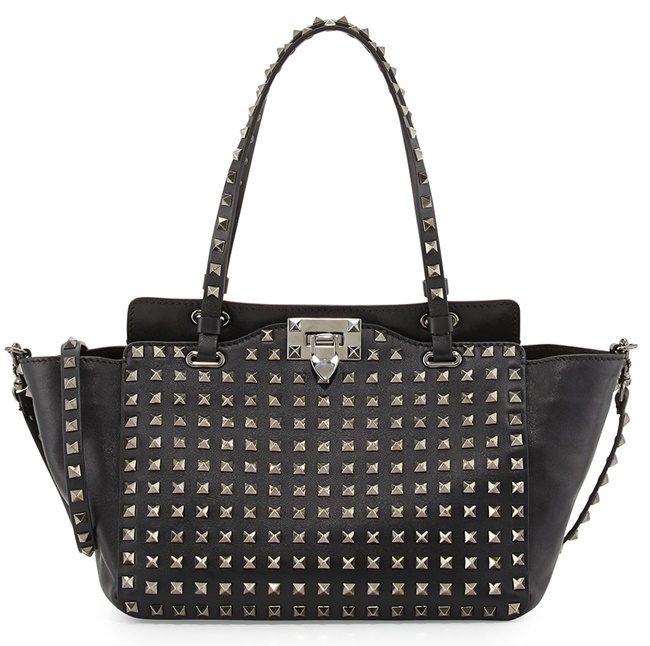 Valentino Rockstud Studded Tote, $3245
And as for Kendall's Aquazzura sandals, they're the much-loved "Sexy Thing" in nude. Below is a pair in taupe, which I prefer. These heels feature cutouts at the vamps, an ankle-tie design that closes on the back, and 4-inch-tall heels. You can easily grab them online. They retail at $565: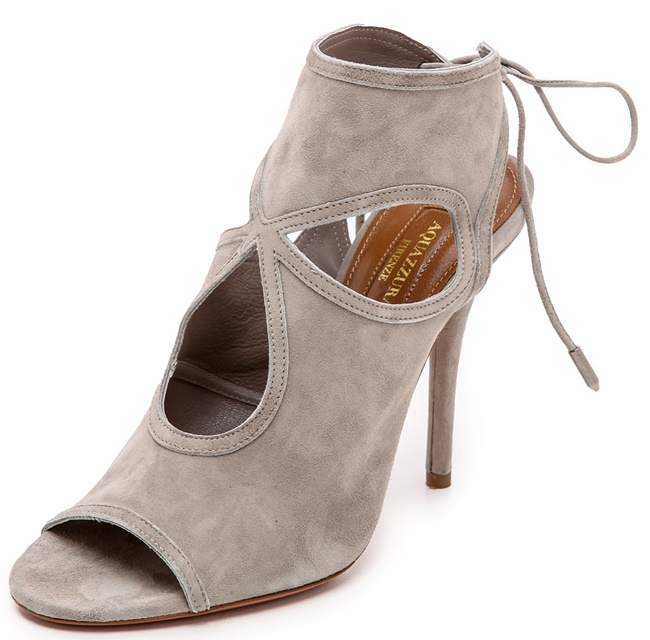 Aquazzura Sexy Thing Cutout Sandals, $565