I'm a sucker for oxfords and menswear-inspired shoes, so let's just say I'm also a fan of Kendall's off-duty style. Unlike her siblings, Kendall's fashion sense is more laid back and androgynous. She favors loafers, slip-on sneaks, oxfords, and ankle boots with her leather leggings, skinny jeans, and cropped trousers. Occasionally, she goes for lace-up sandals or pointy stilettos, but you can count those times with your hand.
Over the weekend, Kendall was spotted hanging out with a couple of friends in Calabasas, California, while decked in an outfit of long white blazer worn with a black top and black cropped pants. To keep the achromatic getup interesting, Kendall went for a pair of lace brogues.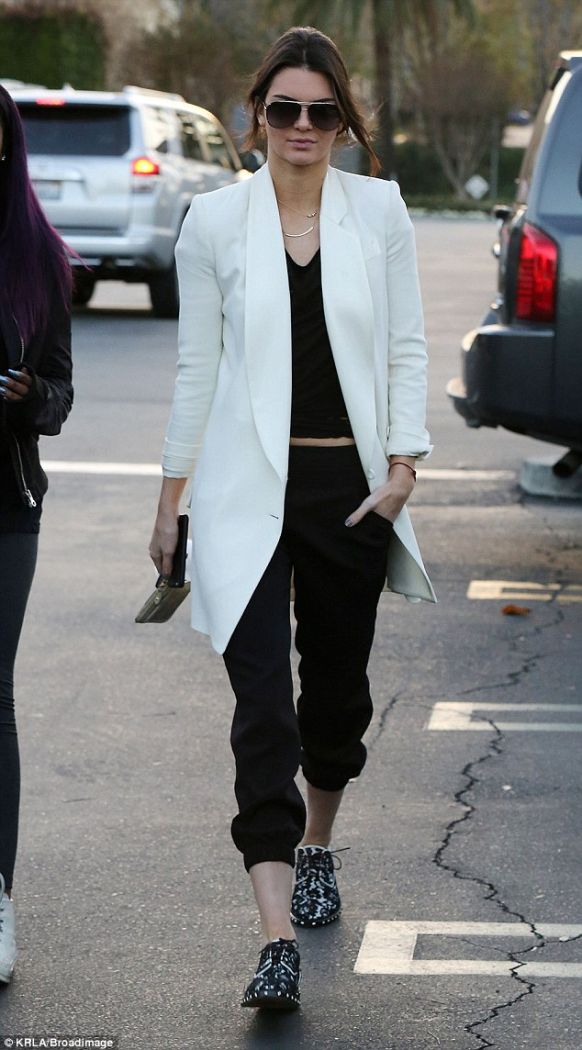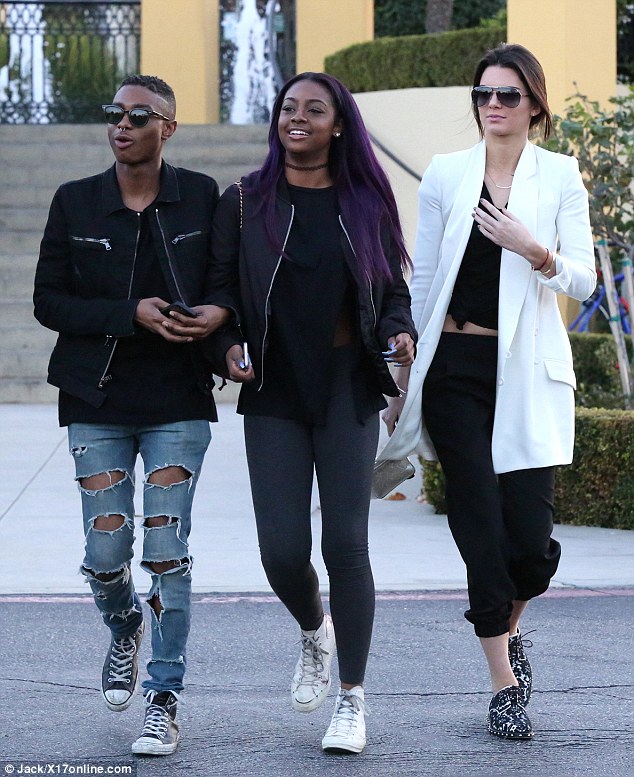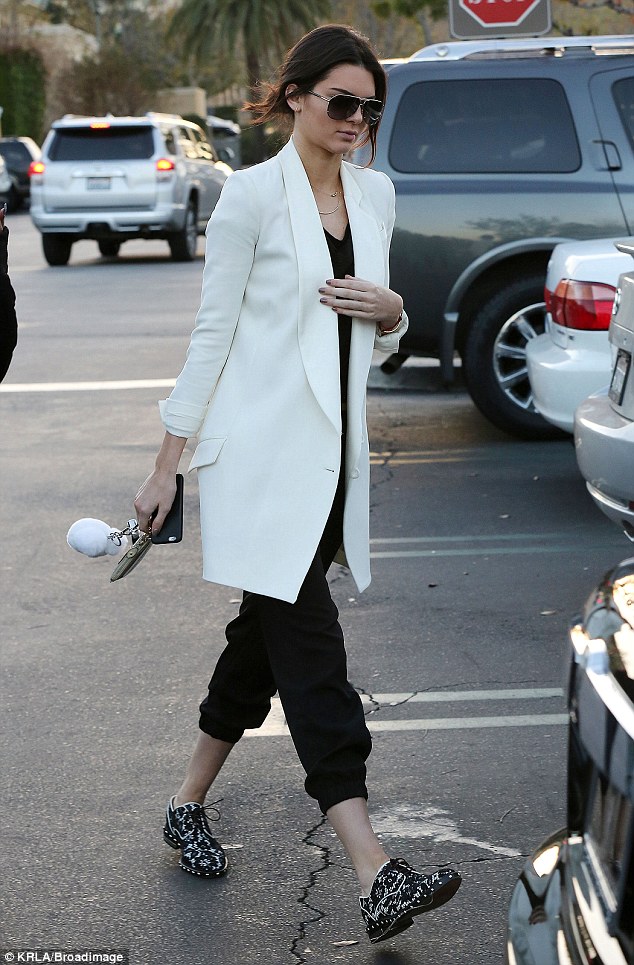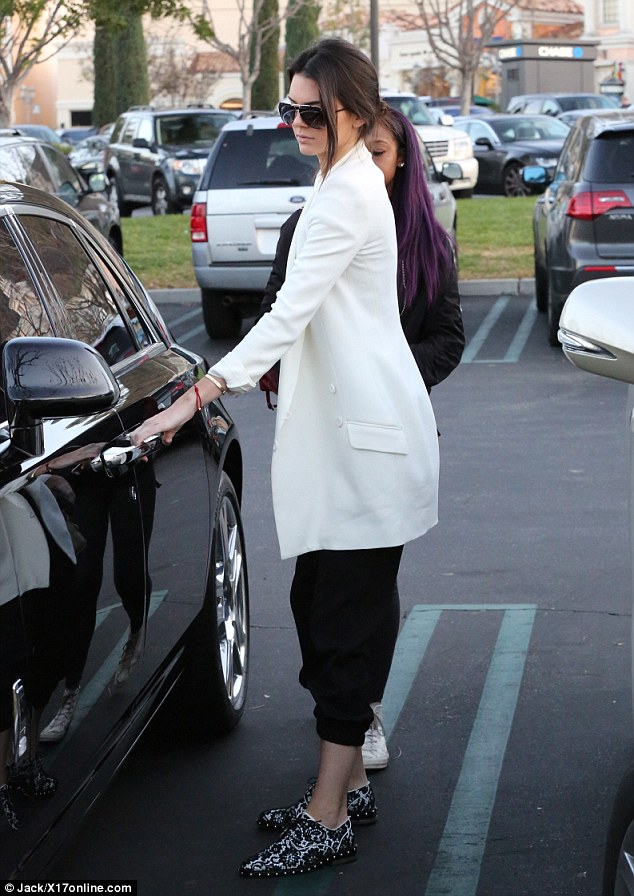 Kendall Jenner rocks a pair of lace brogues while hanging out with her friends in Calabasas, California, January 3, 2015
How do you like Kendall's latest off-duty style? Do you approve? Can you find anything wrong with it?
While some of you may not like the mix the model put together here, I would have to disagree. Yes, the jacket looks too long and the length doesn't go well with her cropped elastic-hem pants, but she's tall enough for it so I think it's all good. Would you agree?   
Kendall's very hard-to-ignore lace brogues are by Givenchy. Below is a closer look at the pair for you. They're crafted from smooth white leather detailed with contrast lace overlay. They also feature studs around the rubber soles and lace-up closures trimmed with metal accents: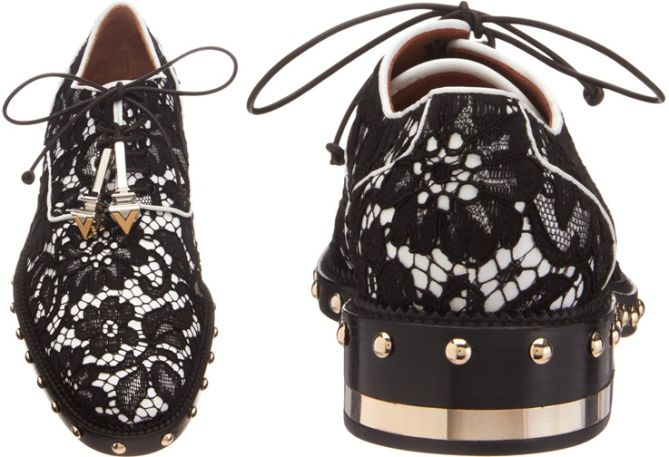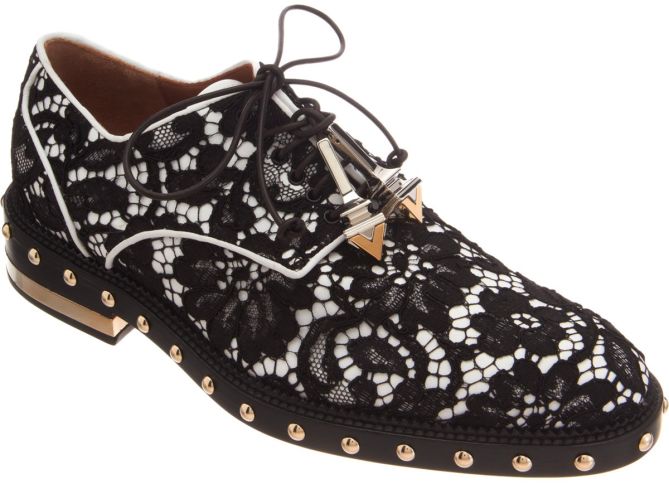 Givenchy Nika Studded Lace Derby Shoes, $1595 (sold out)
Will you wear these shoes if you had them? Will you style them like the way Kendall did?
Despite the very high price tag of $1595, Kendall's Givenchy lace-ups are already sold out online. If you don't mind grabbing them in white (minus the metal accents along the lace-up closures), you can pre-order the pair over here.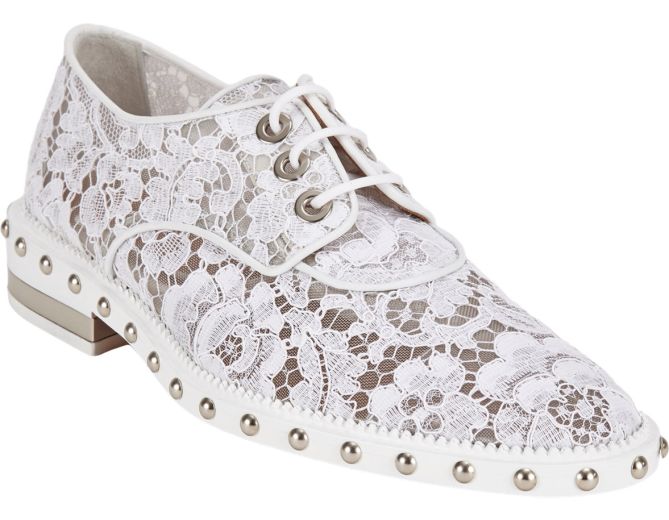 Givenchy Nika Studded Lace Derby Shoes in White, $1495
On a side note, you can try these really cute oxfords from Rollie if you're looking to channel your inner Kendall for much less. Wear these lace-ups with an all-black outfit, and you're all set!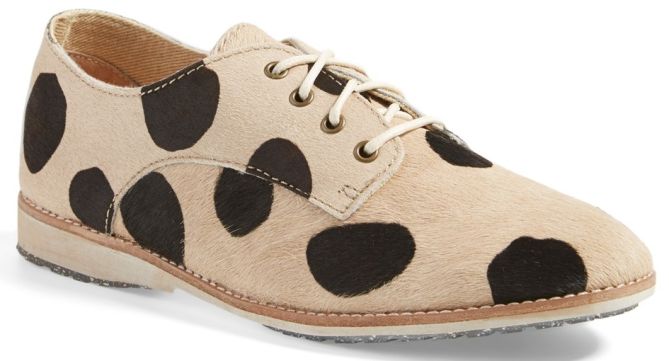 Rollie Derby Calfhair Polka Dot Oxfords, $130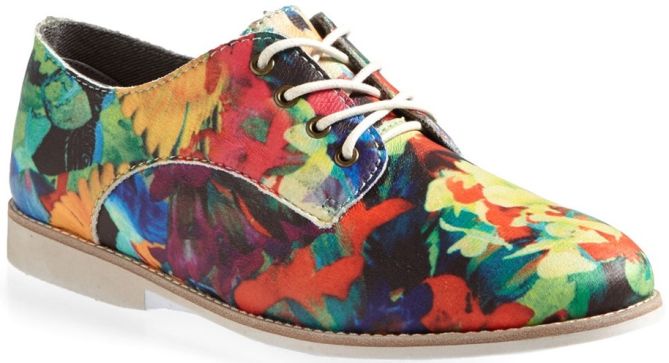 Rollie Derby Floral Oxfords, $40 (was $100)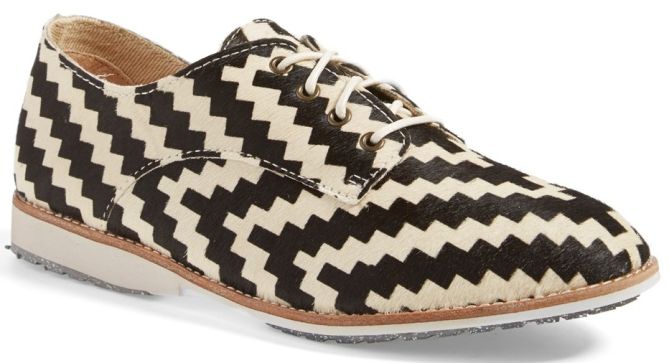 Rollie Derby Calfhair Zigzag Oxfords, $130