It's Fashion Week season, and with it comes a slew of well-dressed celebrities, models, editors, and bloggers. Of course, it's the "it" people we all can't help but notice.
Take for example, Kendall Jenner, who walked the Givenchy runway in New York last Friday. The brunette stunner did not disappoint as she attended the label's after-party in a sheer black top and black leather skinnies. She mixed the getup with a bomber jacket, red lip color, and pointed ankle boots from Balenciaga. The look was 100% edgy, sexy, and totally fierce.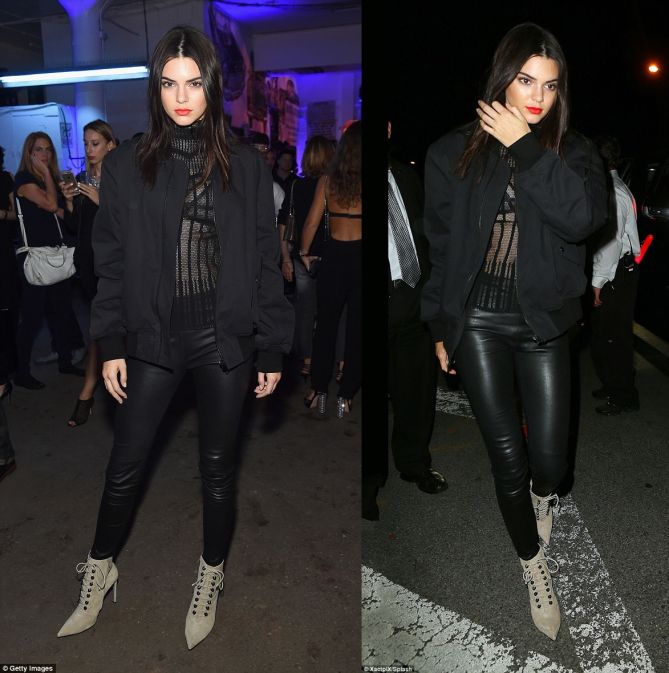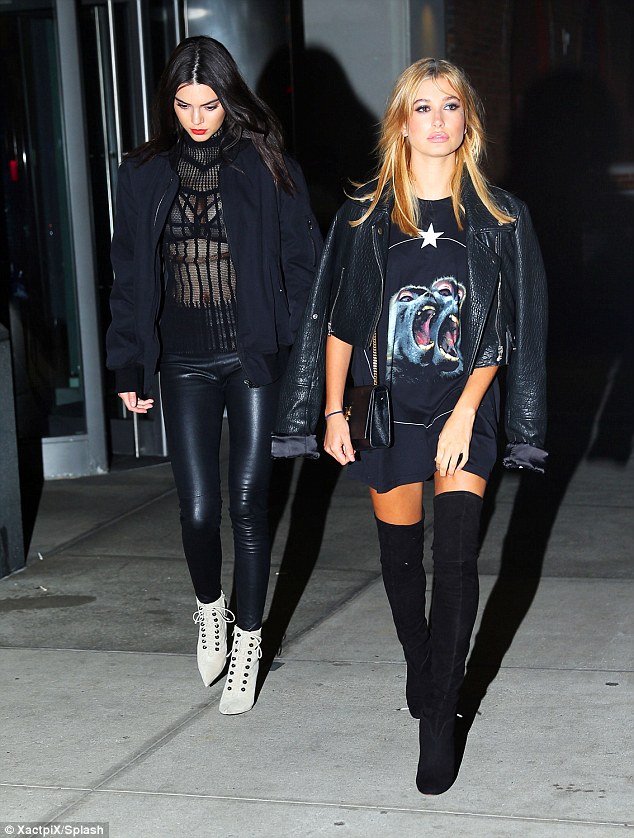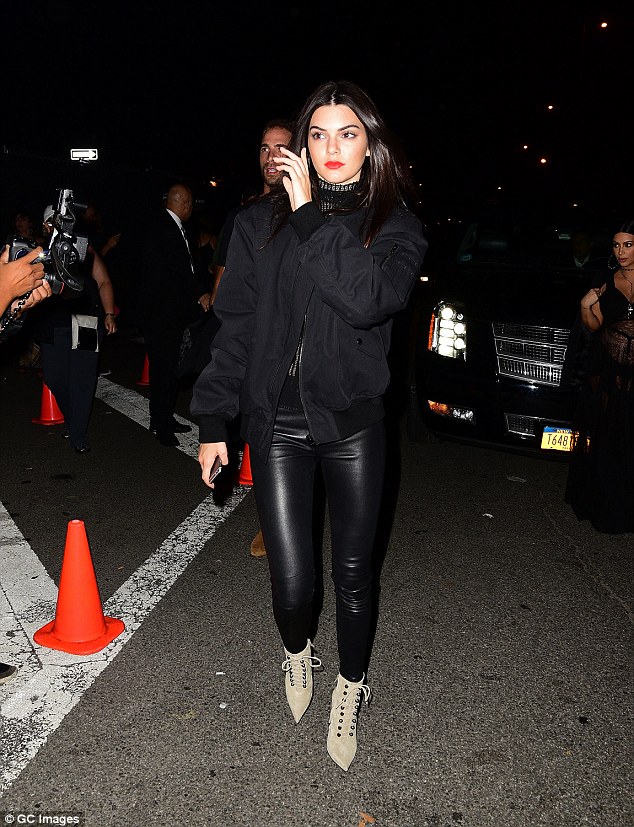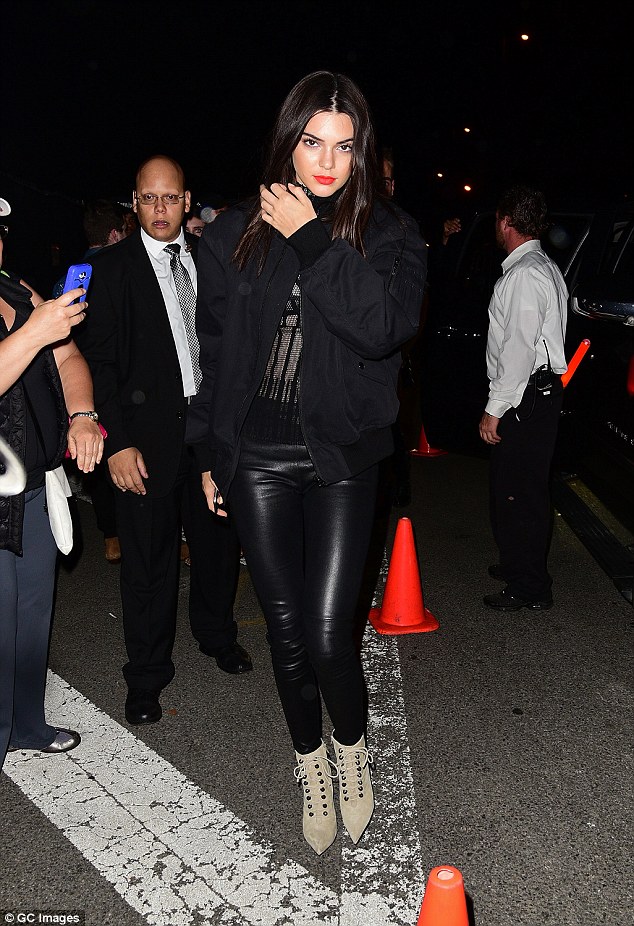 Kendall attends the Givenchy fashion show after-party with her friend, Hailey Balwin in New York City on September 11, 2015
Kendall's sleek black off-duty style is a look that you can easily replicate and pull off, so don't shy away from the challenge. You need not spend on designer threads to achieve it. You just have to know where to find the key pieces that won't break the bank.
You can check out Kendall's studded lace-up boots below. Instead of eyelets running through the center to support the closures, you get pyramid-like studs, giving the elegant pointed silhouette a dose of punk appeal. The boots are 4.25 inches tall, so they'll give you the necessary lift.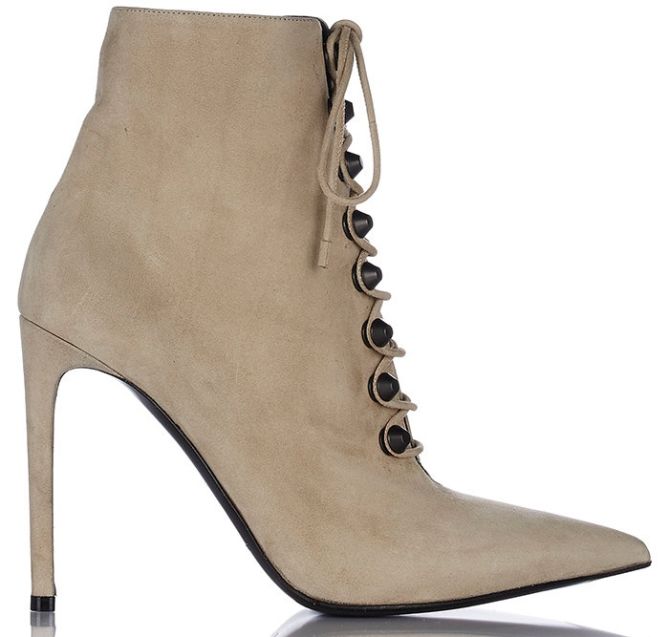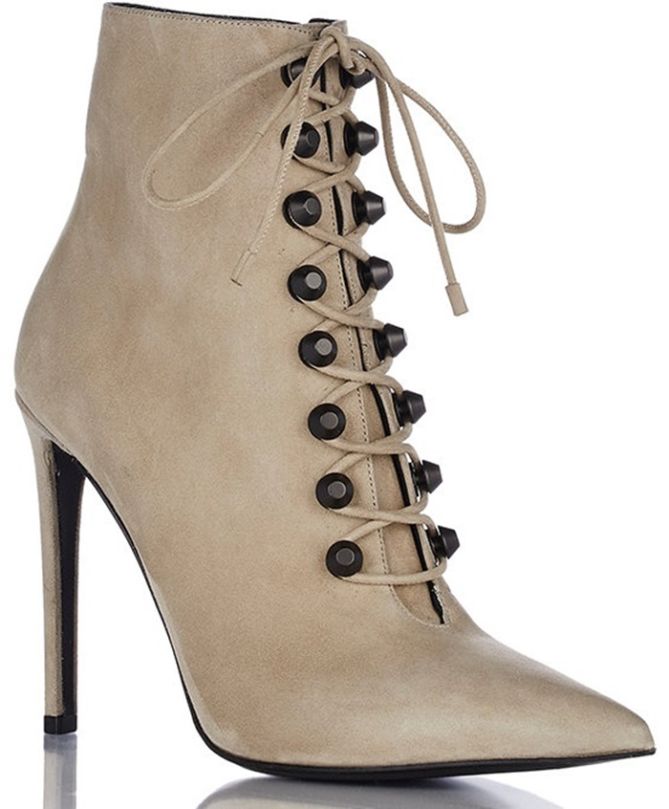 Balenciaga Studded Pointed Lace Up Leather Boots, $1255
Kendall's Balenciaga boots are available online. They retail at a whopping $1255. Of course, you need not spend that much money to steal the look. Try these lace-up boots from Calvin Klein instead. Though not in suede, these shoes come in almost the same color, feature practically the same silhouette and details, but will only set you back $189. Team with a black sheer top and leather skinnies, then top off with a black jacket. You're all set!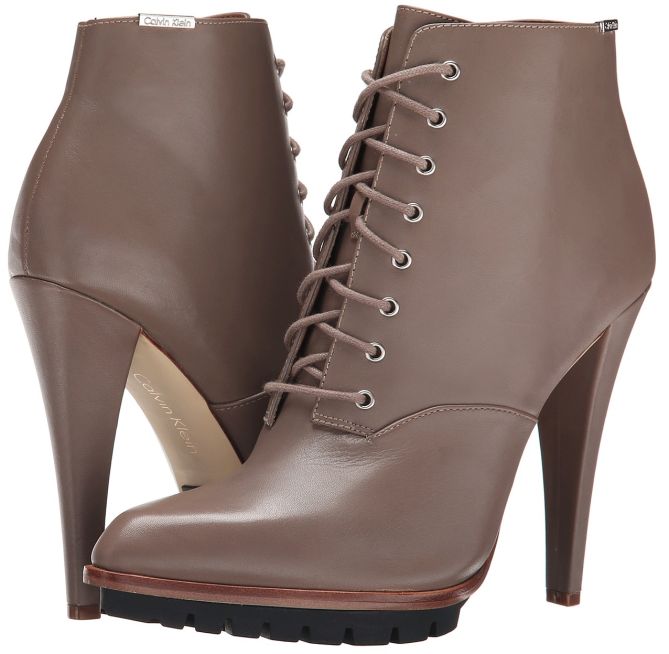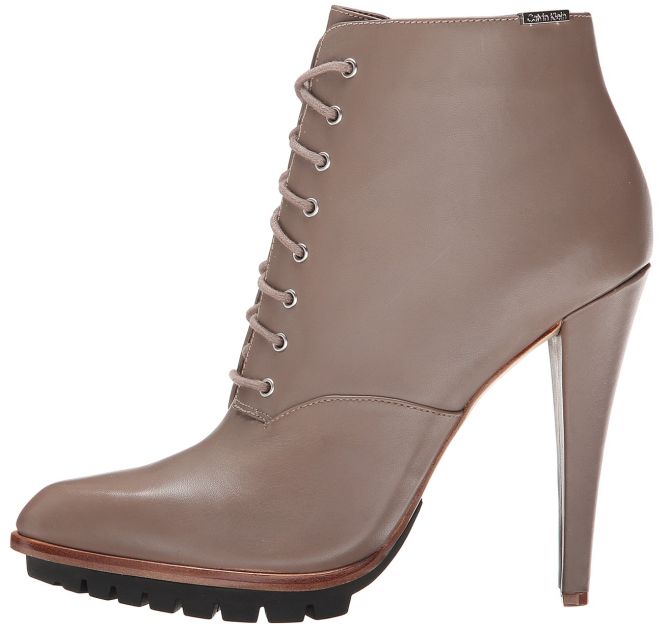 Calvin Klein Laneige Boots, $189