Kendall literally forgot to wear her pants as she left the house recently. Well, at least that's what the new Estee Lauder ad was trying to show its viewers.
If you haven't seen the commercial yet, I've included it below.In it, you'll find the famous Kendall leave her luxe apartment in haste after realizing that she's late for a shoot. She doesn't forget to put on some Estee Lauder Pure Color Envy lip gloss, but completely overlooks the fact that she has no pants on.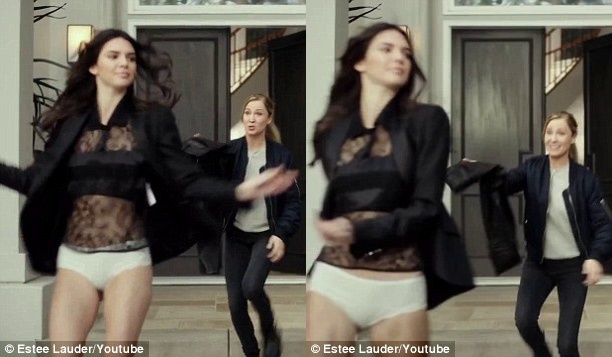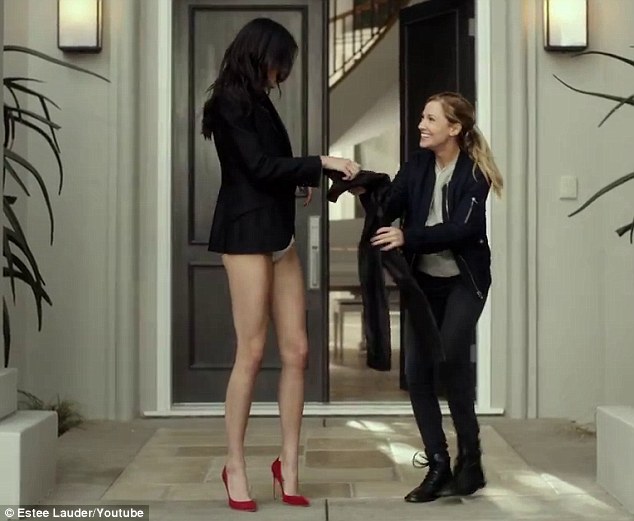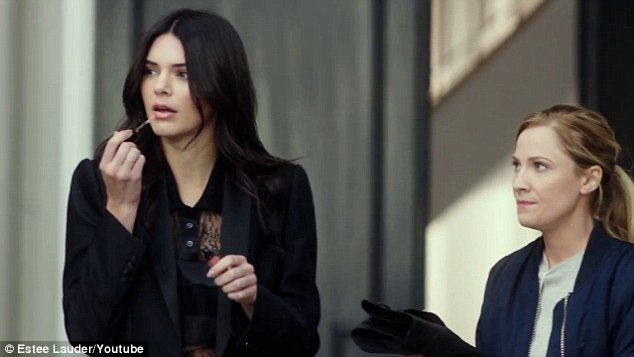 Kendall forgets to wear her pants but doesn't miss putting on some Estee Lauder lip gloss
In other words people, you can forget about everything else, but never forget to doll up. It's THAT important. I don't know about you, but I find this commercial funny.
Speaking of Kendall, I think she looked amazing at Kanye's Yeezy Season 3 presentation, which took place on Thursday during New York Fashion Week. The rest of her family wore white fur and extravagantly beaded dresses, but Kendall kept it simple in a tattered sweater dress and embellished boots.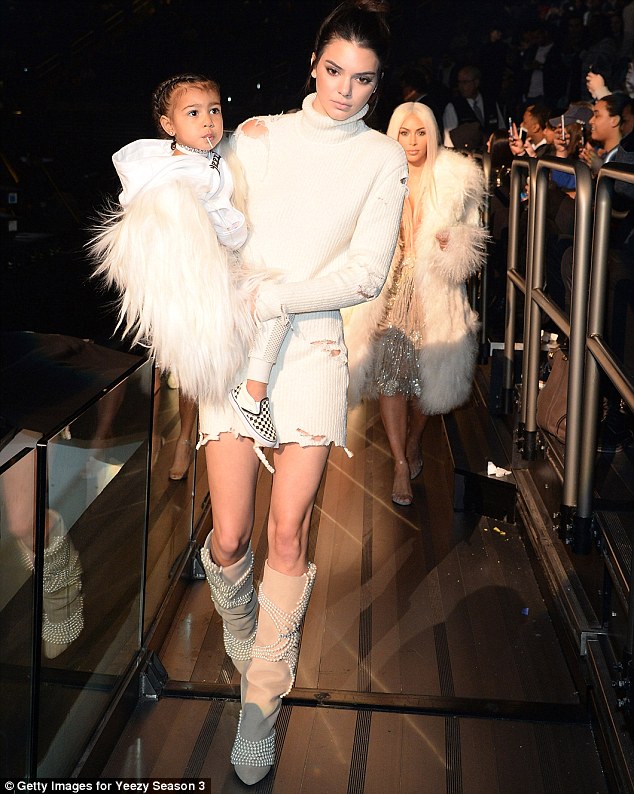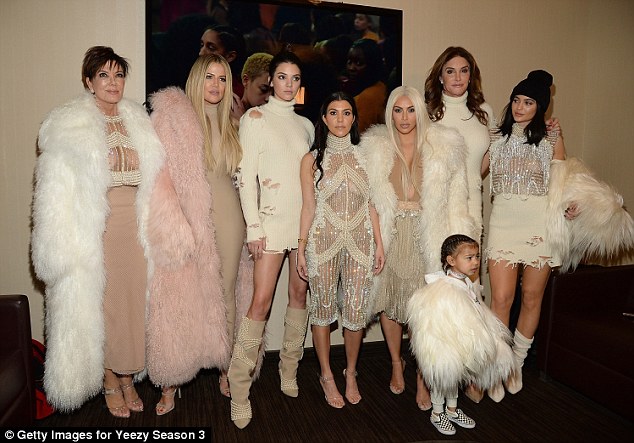 Kendall joins the rest of the Kardashian-Jenner clan to support Kanye West's Yeezy Season 3 presentation during New York Fashion Week, February 11, 2016
Don't get me wrong. I'm not into the torn sweater. But I like how she kept things simple. I think she was the best-looking of the bunch. Don't you?
I couldn't find any details on Kendall's all-white attire, but I'd like to think it's from Kanye's collection. If you wish to steal her style, you can grab an oversized sweater and team it with these boots from Gianvito Rossi instead: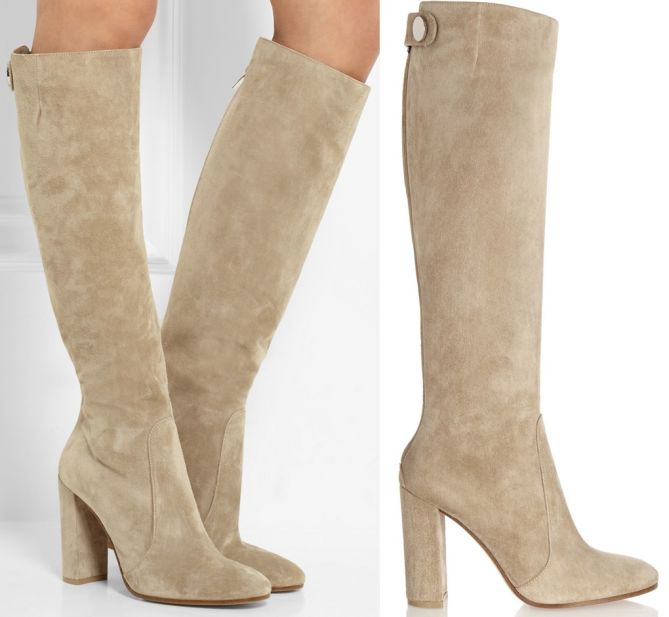 Gianvito Rossi Suede Knee High Boots, $1895
A day after the show, Kendall was spotted sporting a more casual getup. It was, however, just as nod-worthy. She wore a denim jacket over a red top and some black leather skinnies. She then capped off the combo with a furry purse and mid-calf boots.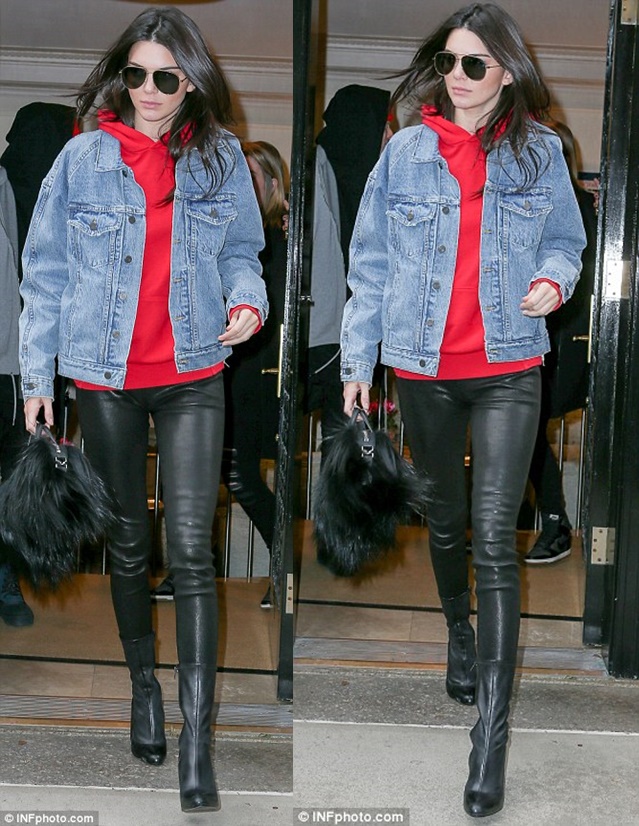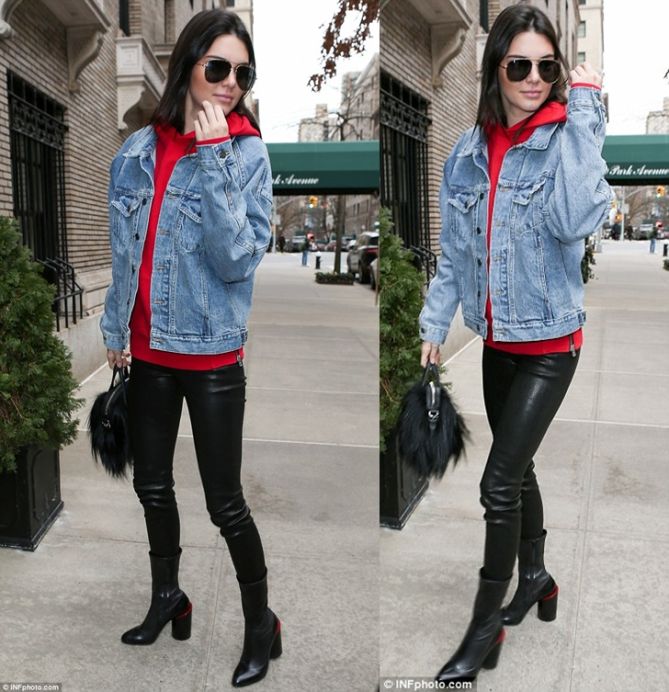 Kendall steps out to visit her dermatologist in New York City on February 12, 2016
Do you like Kendall's casual style?
The red top is actually a pullover. She scored it from Fear of God. The same goes for the denim jacket. You can find the jacket online, but the red pullover is sold out.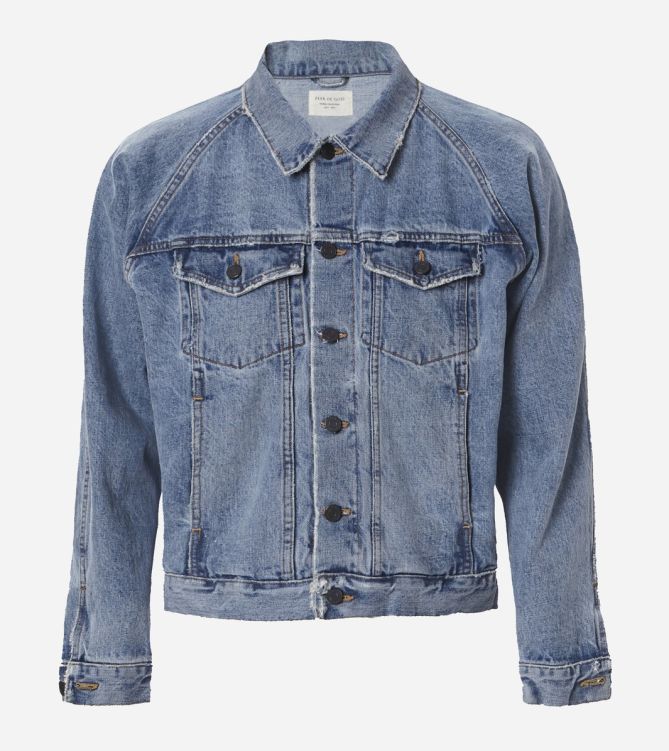 Fear of God Denim Jacket, $995
If you can appreciate Kendall's furry purse, that one is from Givenchy. It's the micro Nightingale, currently on sale over at Net-A-Porter. Her pants are from Vince and you can find them online too.
Givenchy Micro Nightingale Goat Hair and Leather Bag, $2694 (was $4490)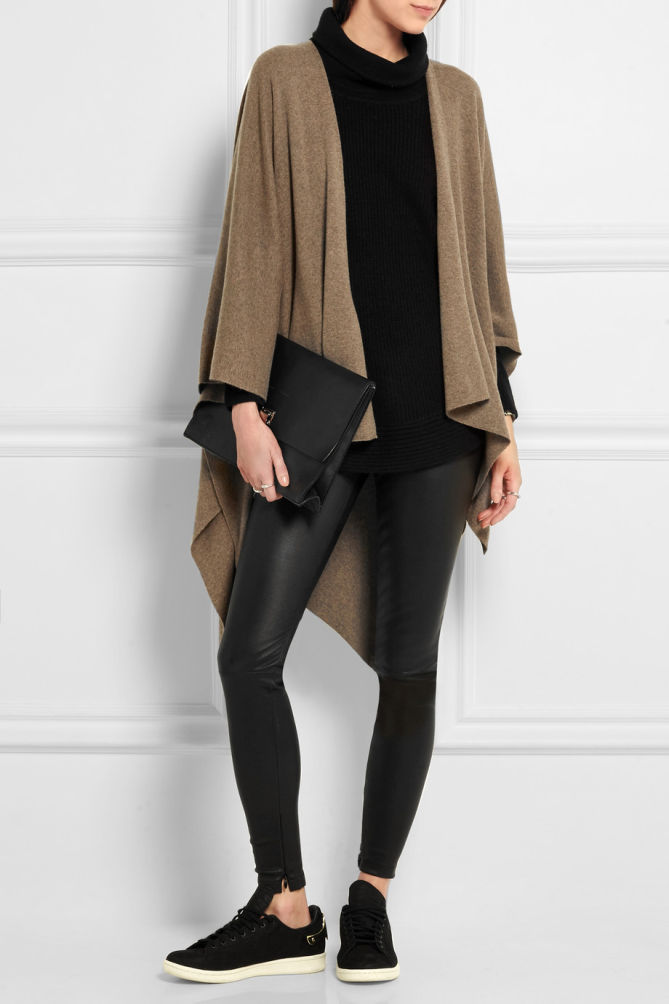 Vince Leather Leggings, $995
Now here's a closer look at Kendall's mid-calf boots. They're from Givenchy, and what makes them unique are the wide round cylindrical heels at the bottom: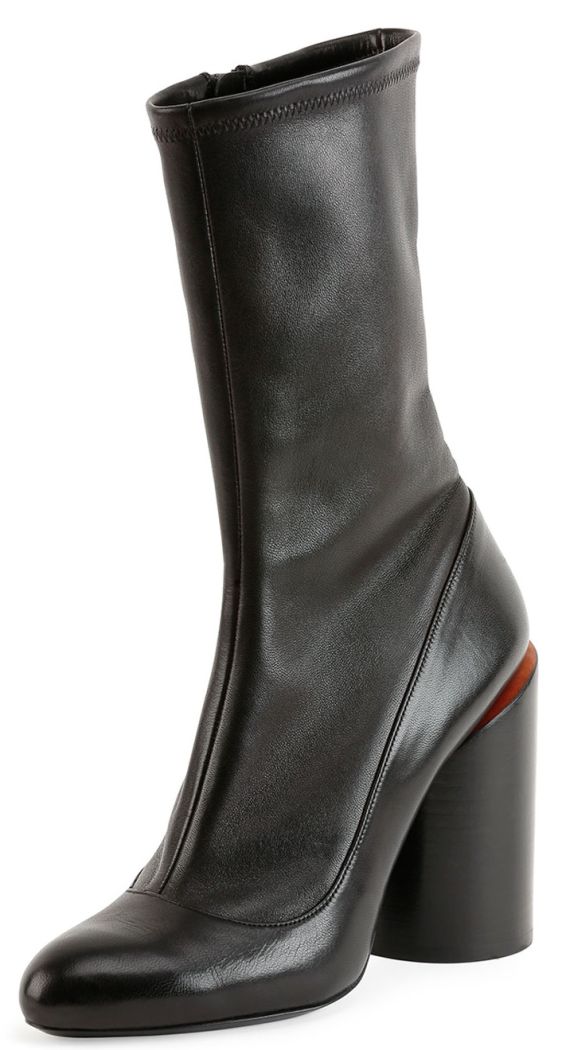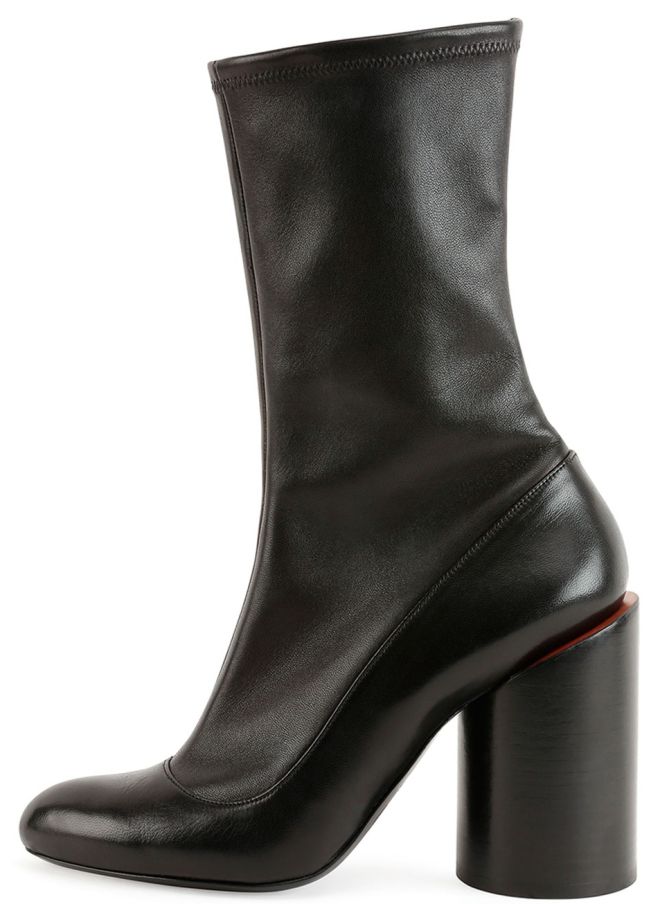 Givenchy Leather Wide Heel Boots, $1350
There are many versions of this pair. There's one with wood-tone heels, and then another with beaded heels. The basic style retails at $1350, but can go as high as over $2000 for the more elaborate versions.