Kendall put her legs to good use at the MTV Movie Awards held on Sunday. The leggy model rocked a hard-to-ignore pair of heels with a sheer lace-trimmed frock for the occasion. The dress, if you can call it that, was a sexy asymmetric number that revealed Kendall's legs, derriere, and cleavage.  Her shoes were also just as catchy. The pair was detailed with lace-up strings that ran all the way up to her thighs. In a nutshell, Kendall looked like a hot wench at the event.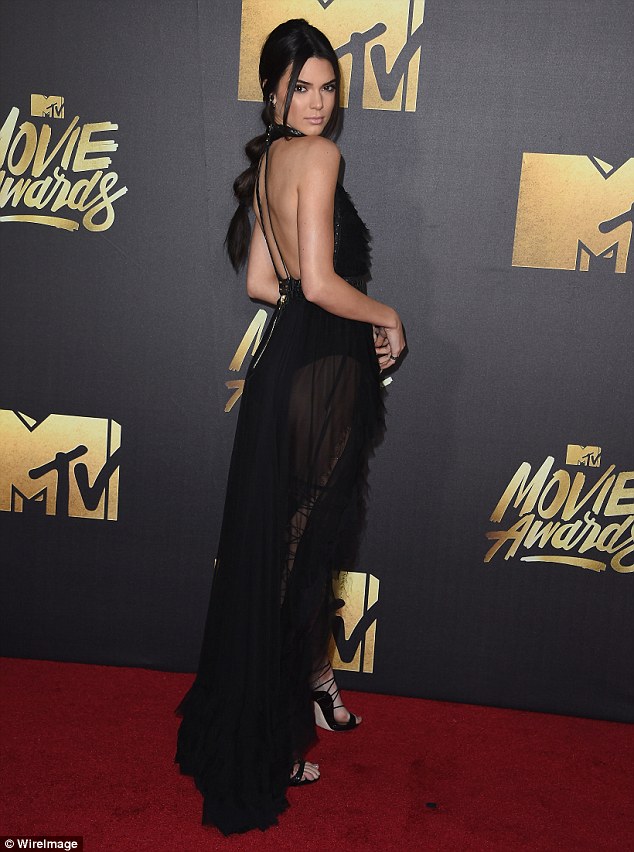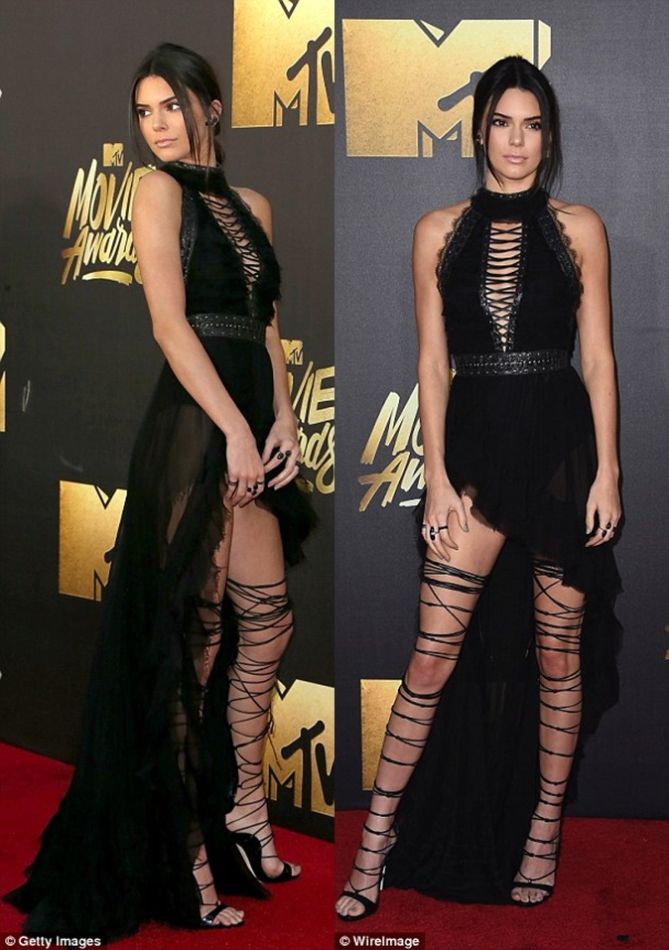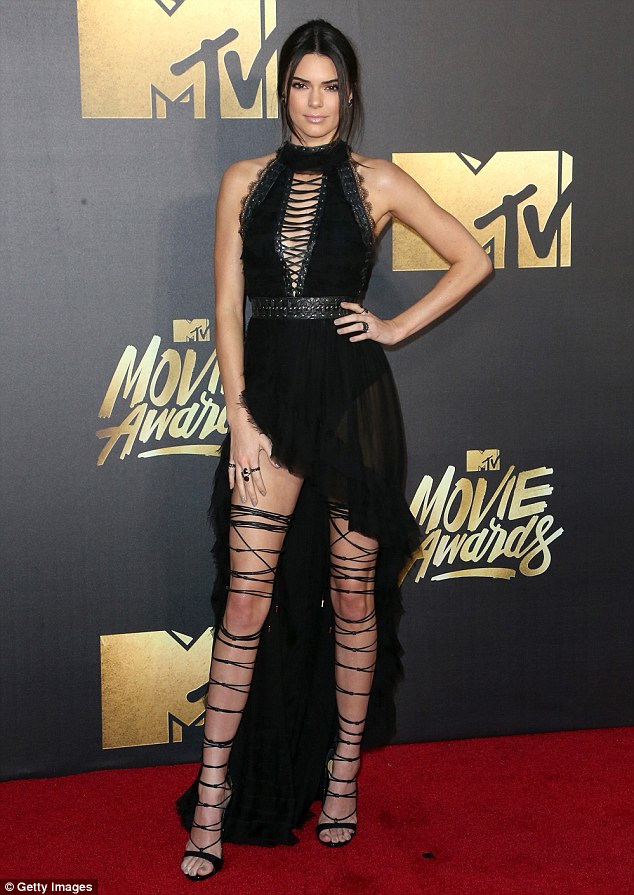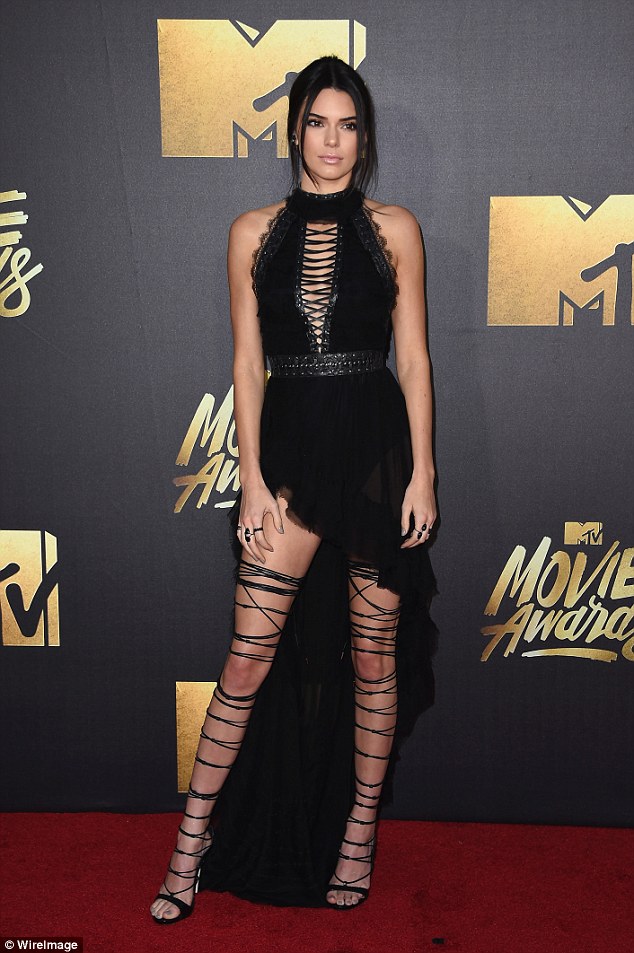 Kendall attends the 2016 MTV Movie Awards held in Los Angeles on April 10, 2016
What are your thoughts on Kendall's latest red carpet choice? Do you approve? Kendall required a whole team to help her get into the sandals. She even shared a picture of the whole process through social media.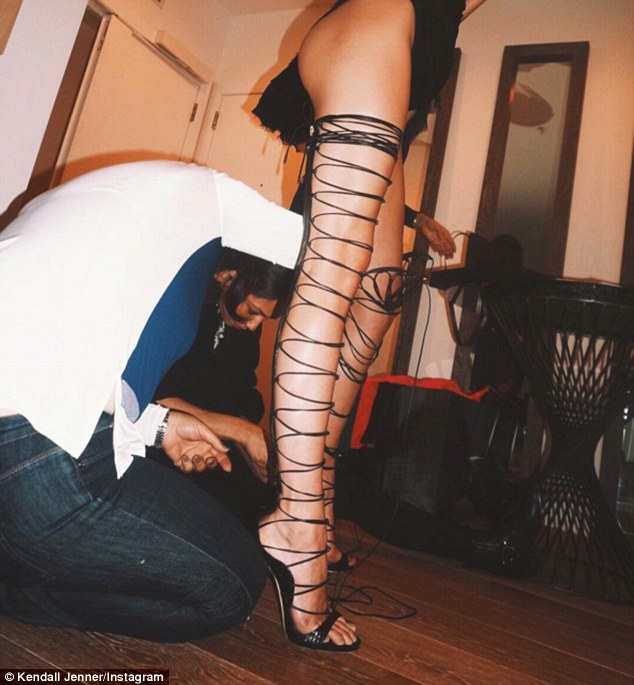 Can't deny it. She looks good in that outfit. It's like she was meant to wear it. The same goes for the sandals. They accentuated her mile-long legs and made them look extra sexy.
Kendall's showstopping heels are the "Riri" from DSQUARED2.  I have no doubt the label named them after Rihanna. In fact, the pop diva wore the same pair seasons ago.
The Riri is part of DSQUARED2's spring 2015 collection, so I'm not sure if you can still find them in the stores. However, the ankle-high version, which is more wearable, can be had if you don't mind a shorter pair of lace-ups.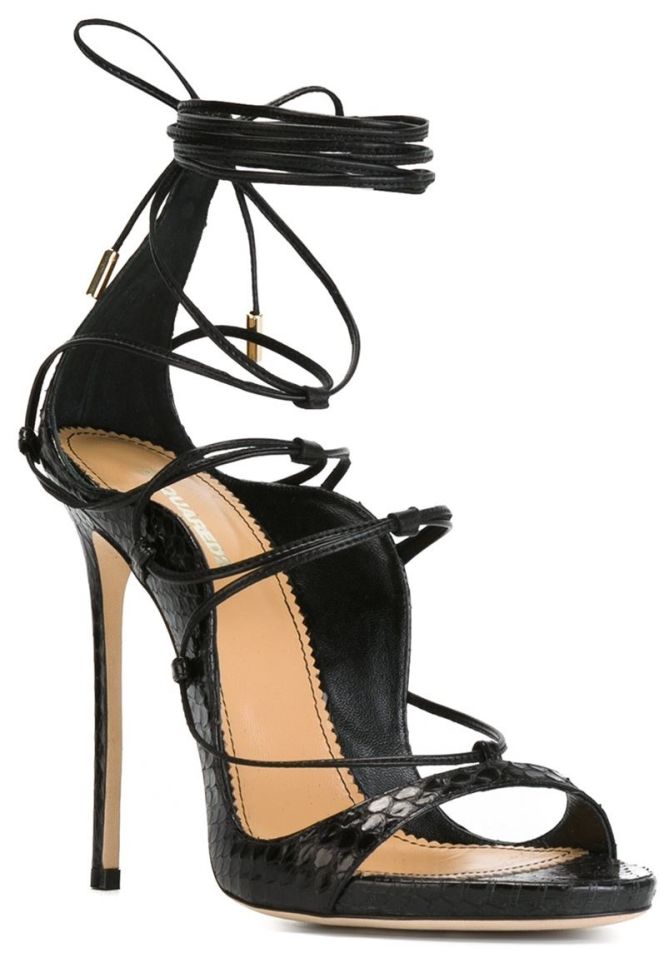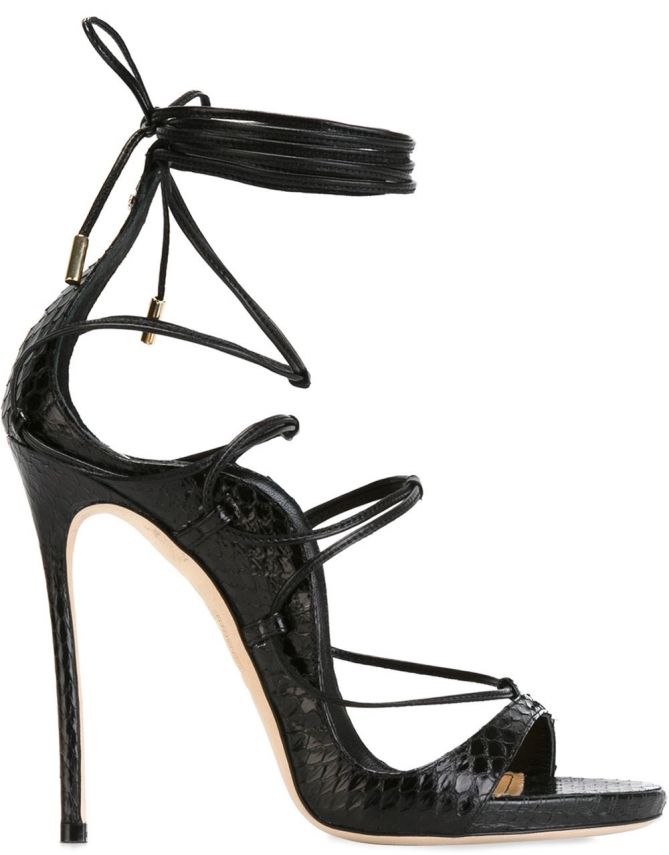 DSQUARED2 Strappy Lace-Up Sandals, $971
After the event, Kendall was spotted sporting thigh-high boots with a slip dress worn over a shirt. It was an odd outfit combination. Whether or not she nailed the getup, you be the judge: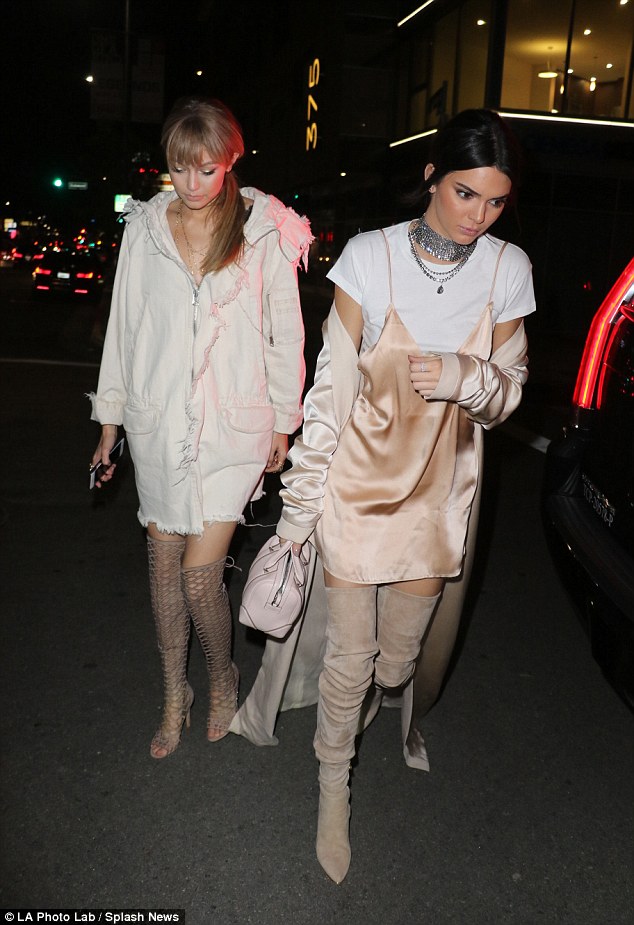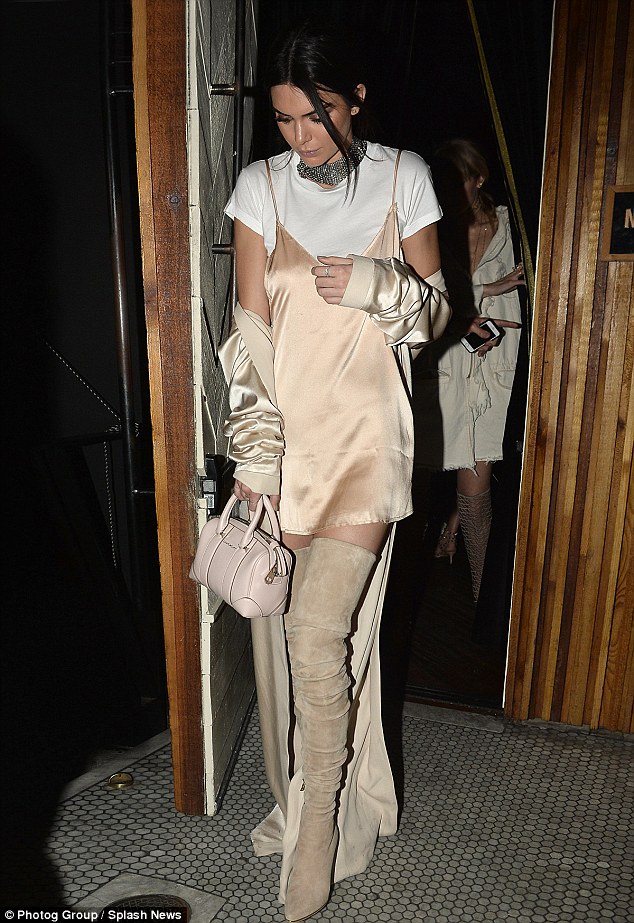 Kendall wears a slip dress over a t-shirt and teams the combo with thigh-high boots for the MTV Movie Awards After-Party, April 10, 2016
Well, ladies. What's the verdict? Did Kendall pull off the slip-on-tee mix or no?
Kendall's tee and slip are from a label called Are You Am I. The tee isn't available anymore but you can find the slip online if you wish to channel Kendall's style. Also, her tiny purse is from Givenchy. It's called the Micro Lucrezia.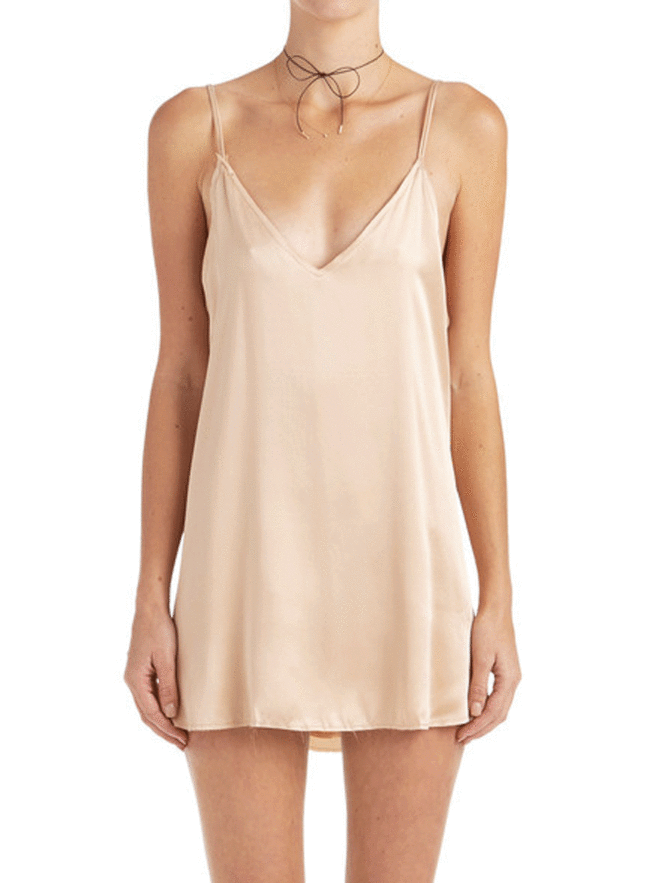 Are You Am I Zillah Slip Dress, $299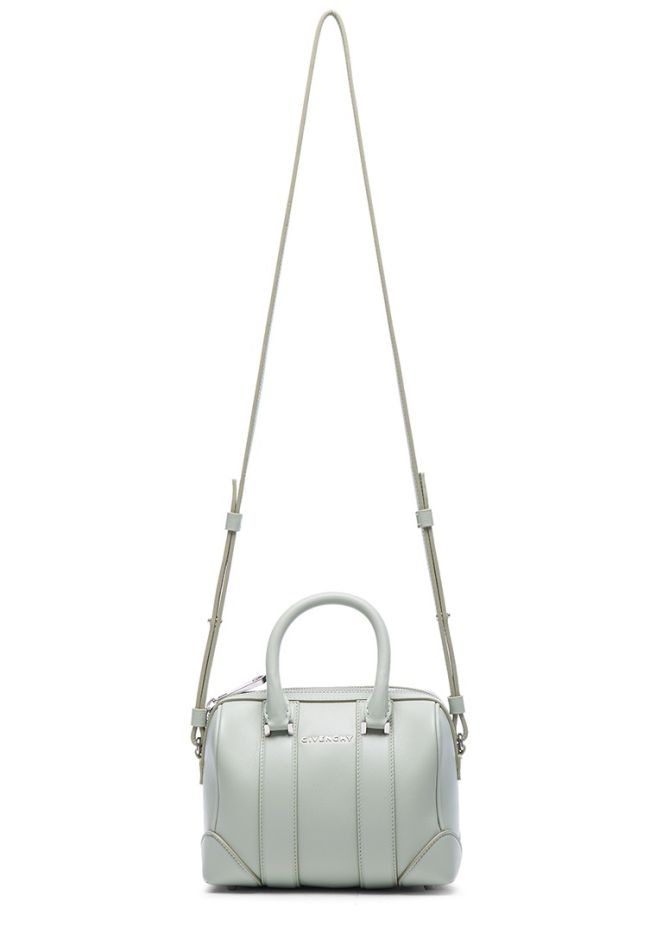 Givenchy Micro Lucrezia Bag, $1295
As for Kendall's thigh-high boots, they're reportedly from Balmain. I could not find them online, but you can easily replace them with a similar style, such as the "Highland" from Stuart Weitzman.
As for Gigi Hadid's outfit, however, what I can tell you is that her thigh-high cage sandals are from Schutz, while the distressed hooded jacket is from R13. Both are still available if you want them. I don't think they'll stay that way for long, so grab them pronto!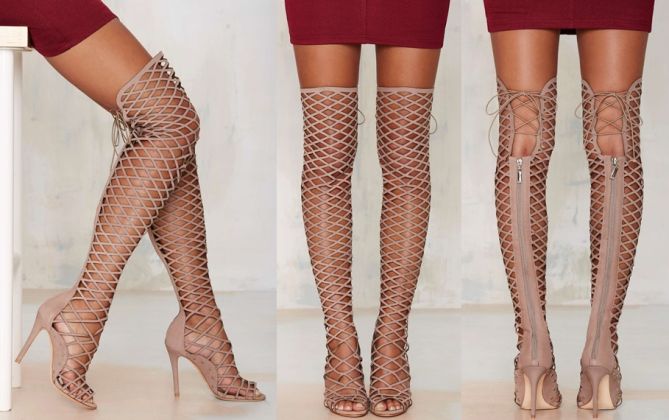 Schutz Karlyanna Cage Sandals, $395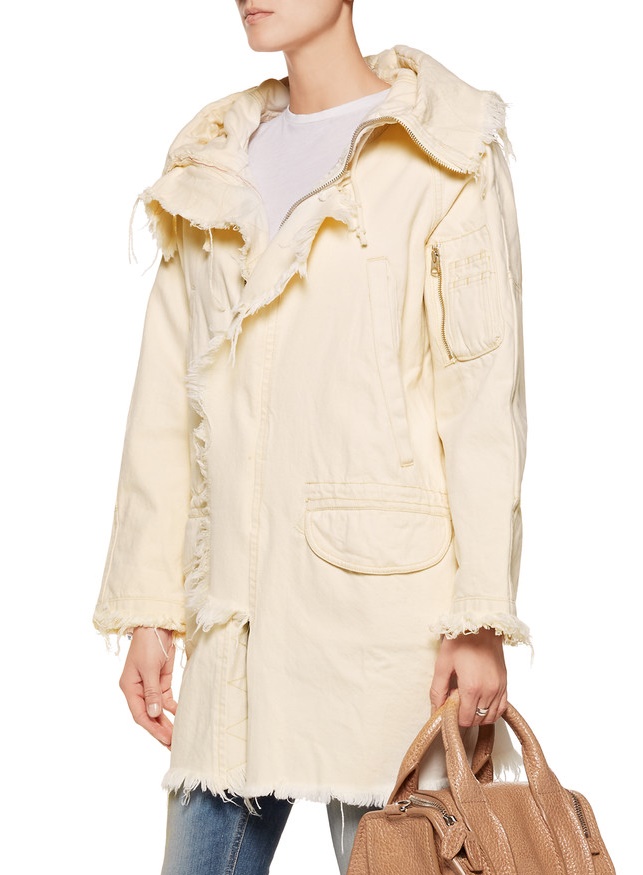 R13 Twill Hooded Jacket, $304