Kendall Jenner has never stepped out in anything questionable. That is, up until Sunday evening, when she was spotted catching a flight at LAX after attending Coachella.
For the plane ride, the leggy model decided to wear a track suit — matching separates composed of a red-beige color-block zip sweater and wide leg jogger pants. She used a Givenchy Lucrezia bag with the getup and shielded her peepers from the paparazzi with dark sunnies.
What threw me off, however, was her footwear choice — nude pointy pumps. The shoes were unexpected, not exactly appropriate for travel, and certainly not suitable for the wardrobe she was wearing. Then again, maybe she wanted some kind of juxtaposition, hence.
Check out Kendall's airport attire and then tell me if she nailed it: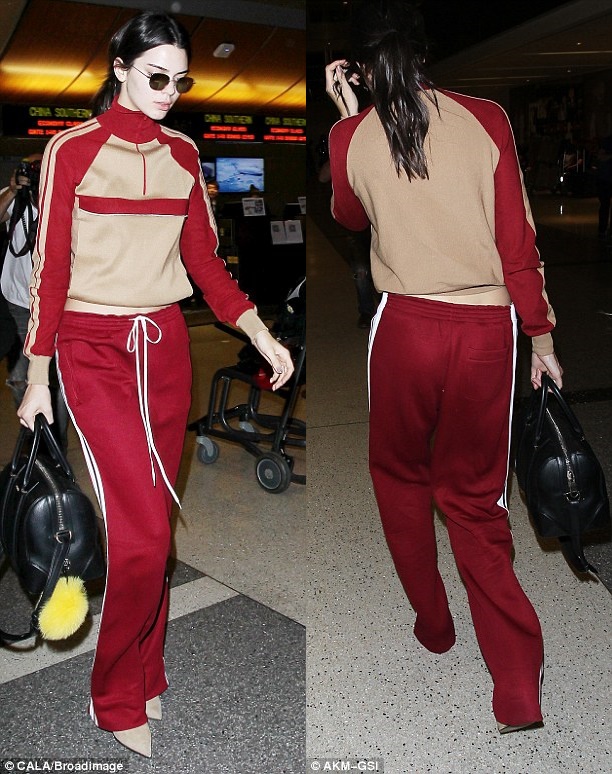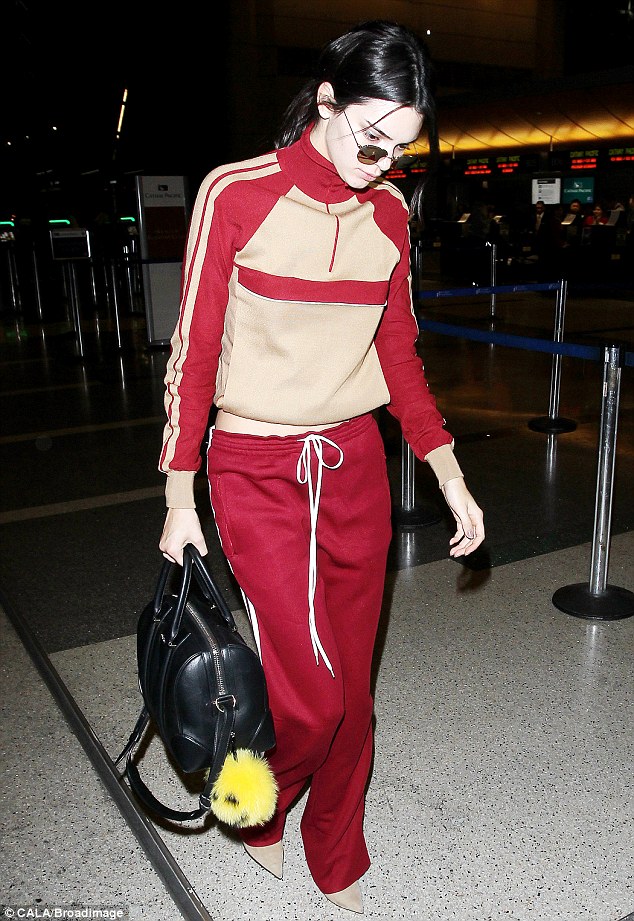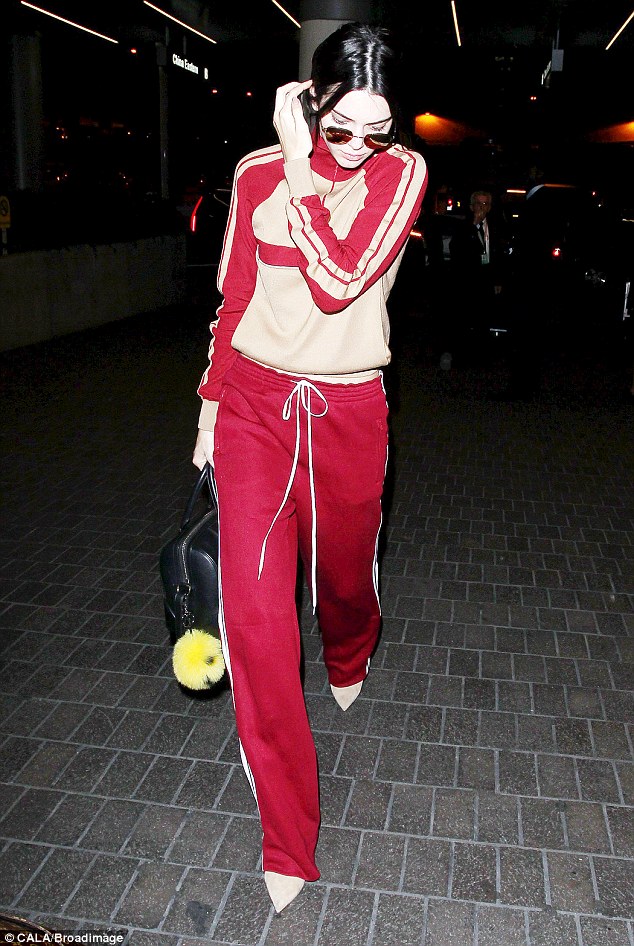 Kendall Jenner catches a flight at LAX after attending Coachella on April 17, 2016
Well, what's the verdict, did Kendall nail the combo or no? Did she just do a fashion fail?
I don't think I can wear her outfit. In fact, I don't think the pumps and tracksuit complement. For some reason, though, she pulled off the mix. That, ladies, is what I'd like to call the Kendall effect. It's her. It's not the outfit. Put her in a sack and she will look good.
Speaking of which, Kendall's tracksuit is from Chloe, in case you're curious. You can find the top and pants at Net-A-Porter if you wish to take a closer look. If you do the math, the two will cost you almost $3000. Talk about extravagant athleisure wear!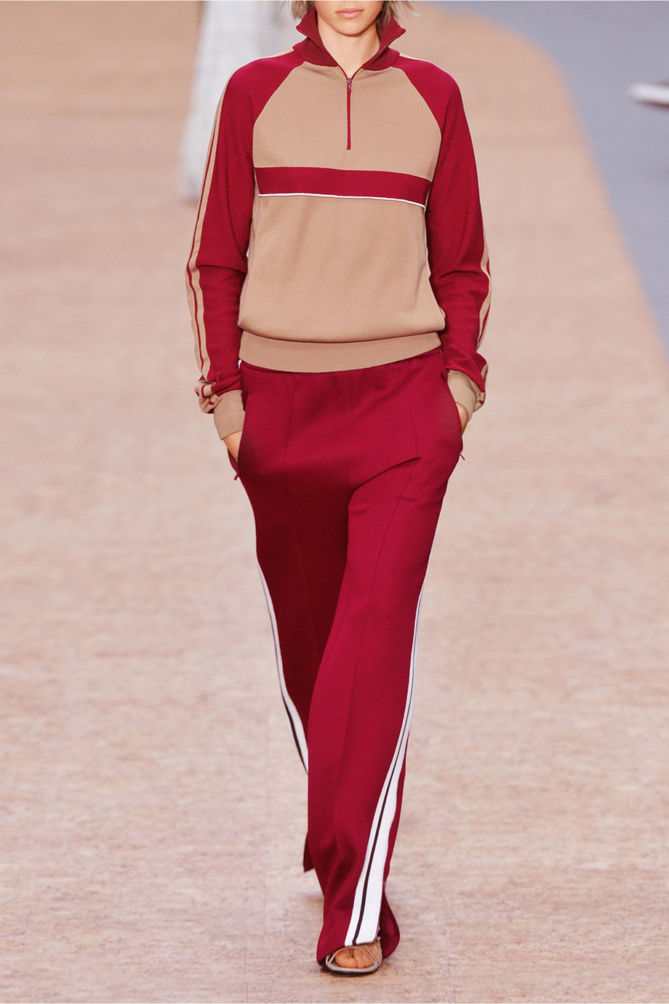 Chloe Jersey Wide Leg Sweatpants, $1295 / Chloe Two Tone Silk Blend Jersey Sweater, $1595
Kendall's sunglasses are from Garret Leight. They're the Mark McNairy #2, while the bright fur ball hanging from her purse is the Fendi Happy Fur Monster Charm.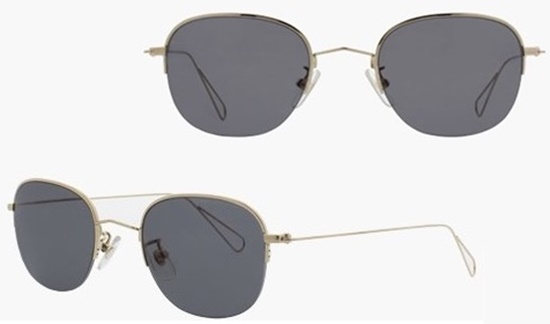 Mark McNairy #2 Collab Sunglasses, $340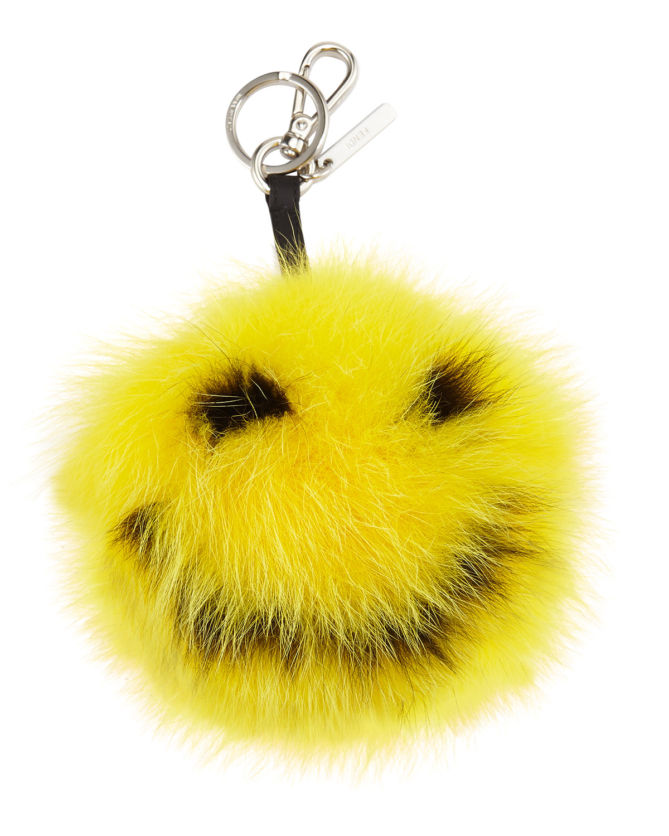 Fendi Happy Fur Monster Bag Charm, $650
Of course, I can't end this post without any juice on the footwear. Kendall's nude pumps are from Givenchy. Here's a closer look at the pair. The shoes feature gold accents in between the uppers and outer soles. The back of the 3.5-inch-tall heels curve inwards much like old-fashioned pumps, but the pointed-toe silhouette and nude color make them a classic.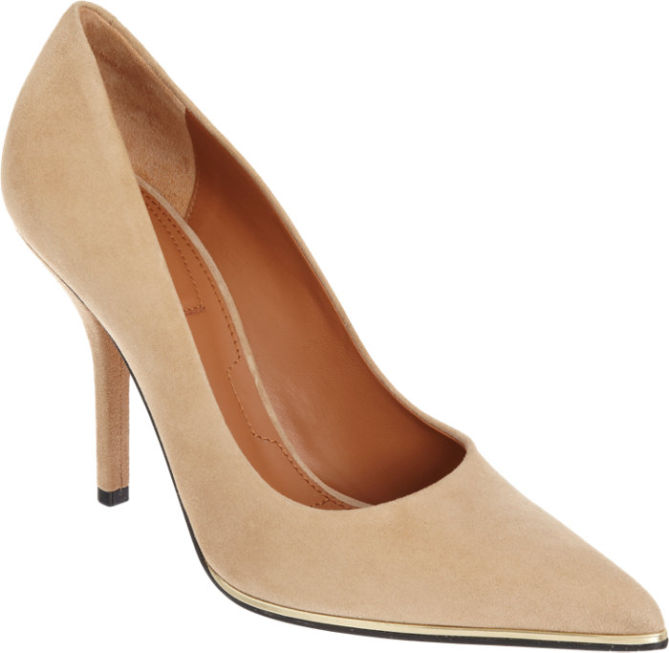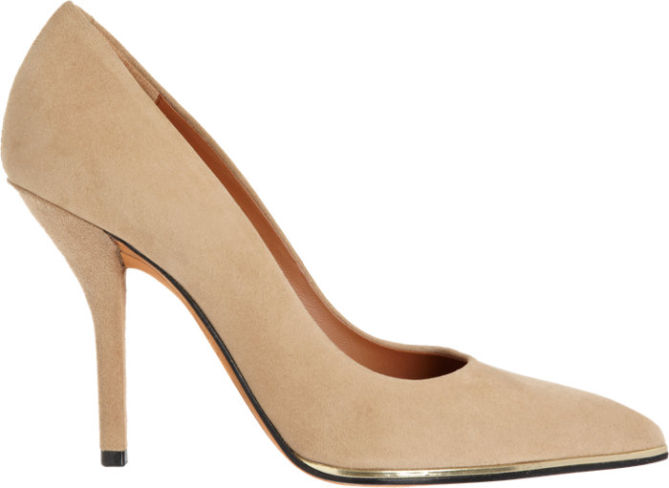 Givenchy Gold Midsole Pumps, (sold out)
How do you like the silhouette?
Kendall's pumps are no longer available, but you can score other variants of the same style at consignment sites. A more updated version in floral print is also on sale over at Neiman Marcus. It features silver midsoles, and comes with heels that are a bit more streamlined.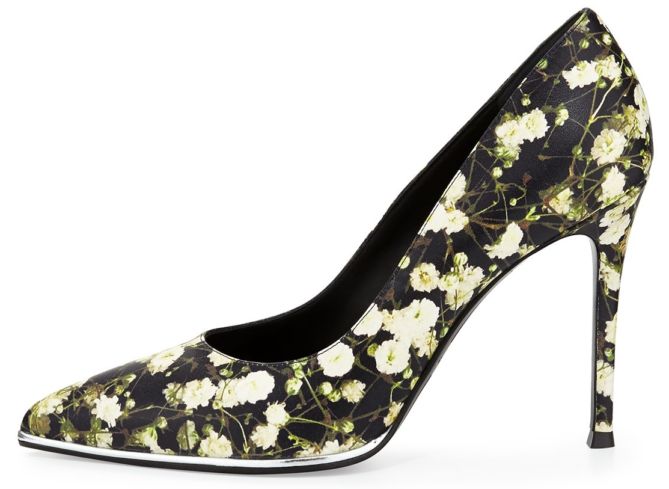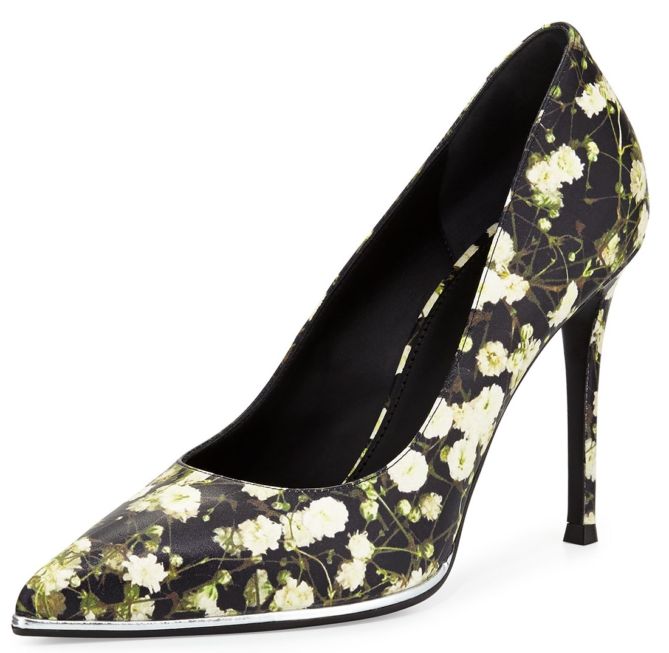 Givenchy  Floral Print Leather Pumps, $415 (was $825)
Now if you wish to steal  Kendall's luxe sporty style, grab a tracksuit and cap off with matching pumps. Put on some dramatic eyewear and a whole lot of self-confidence, and you're all set!