The Kardashian-Jenner siblings spent some quality time with their father, Bruce Jenner, on Monday. Khloe even shared a picture of the gathering on Instagram. You can tell Bruce was quite happy to see his family. Word has it that Kris was also there.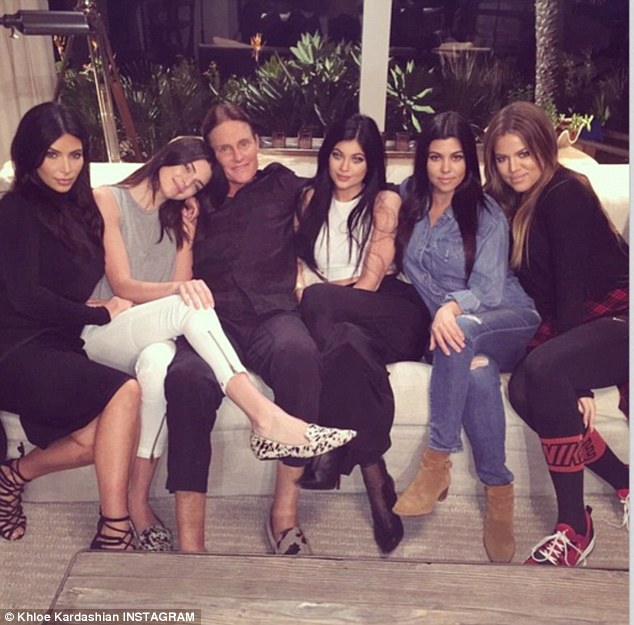 The Kardashian-Jenner girls spend time with their father/stepfather, Bruce, on January 19, 2015
What struck me about the snapshot was that among all the sisters, Kendall really stood out — not because she was the most beautiful — but more because of the shoes she wore for the occasion. While her sisters were decked in boots, sneakers, and strappy high heels, Kendall's footwear choice for the evening was a pair of black-and-white animal print loafers.
Of course, the way Kendall positioned herself made it impossible to ignore her fancy flats. Her right leg was slung across her father's lap.
With the exception of Kourtney, who was decked in all-denim, Kendall's light outfit also stood out. She used a gray shirt and some white skinny jeans to go with the loafers. Overall, the whole getup was casual, cool, and chic — just the kind of look a model would wear when she's off-duty.
If you're thinking Kendall's shoes look familiar, that's because she wore the same pair last year, while attending New York Fashion Week. The loafers are by 3.1 Phillip Lim: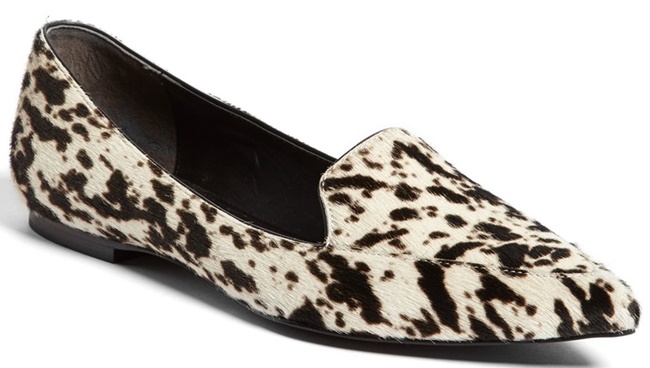 3.1 Phillip Lim Page Calf Hair Point Toe Flats, $425 (sold out)
They're crafted from printed calf hair material and feature pointed toes. The style is already sold out online, so I don't think you'll be able to score yourself a pair unless you scour through sites like eBay.
In any case, you can still steal Kendall's cool-chick style using other options. Try the "Verona" loafers from Matt Bernson below. Or if you like it sporty, you can go with a bolder pair in chevron print from Nicholas Kirkwood.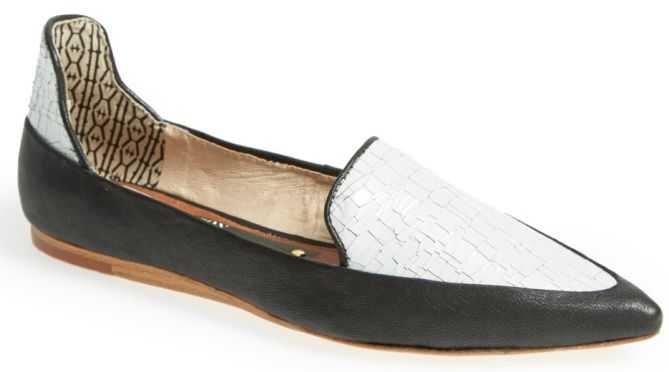 Matt Bernson Verona Loafers, $225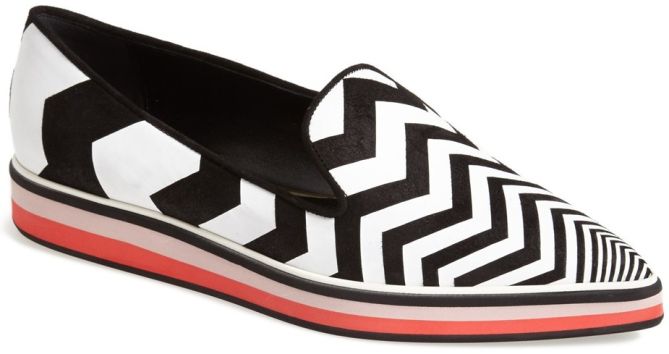 Nicholas Kirkwood Chevron Print Loafers, $645