The ex Destiny's Child Kelly Rowland was spotted in Los Angeles in a perfect combo. Let's copy her look.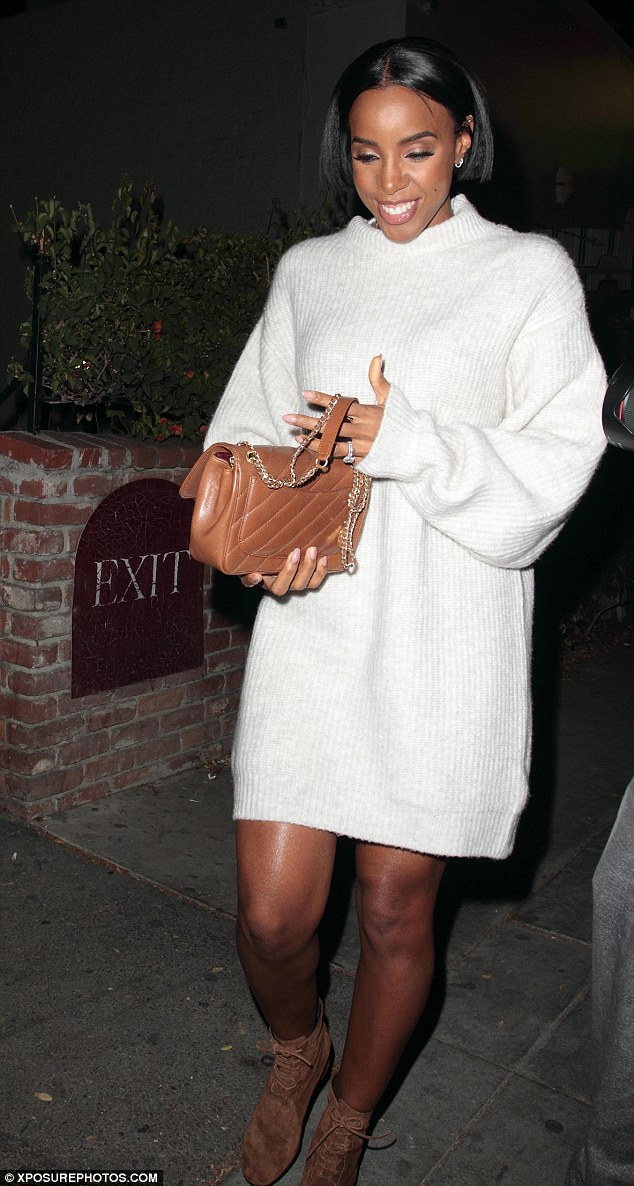 In a perfect winter mood, she wore an oversized woolen white dress with bare legs. Her legs was toned and perfect with Gianvito Rossi suede lace up heeled boots.
She accessorised the outfit with a tan quilted handbag from Chanel and her giant engagement ring.
The 35 years old singer enjoyed her night out dining at Catch restaurant. When she was a Destiny's Child she was styled by Beyonce's Mum. The band formerly reunited in the last days for a mannequin challenge.
Now Kelly's sense of style is strong and she show it off very well. For her beauty she decided to stay soft. Her dark hair was perfectly straight.

She seemed very happy. The mother of one, married with Tim Witherspoon, is now an X Factor host and is completing her album.
Follow the link below to buy Kelly Rowland suede boots from Gianvito Rossi.