I'm all for the unexpected. When it comes to fashion, a little surprise is always nice. But for the outfit Keira Knightley wore to the Moet British Independent Film Awards held at Old Billingsgate Market in London on Sunday, wearing the unexpected didn't do her any good. This is, of course, a matter of personal opinion and you may think otherwise.
You see, for the occasion, the stunning actress slipped into an exquisite frock that was uniquely colored in champagne and silver and trimmed with bits of fur. The piece was a Simone Rocha creation and quite beautiful, to be honest. She complemented it with pearl jewelry and kept her hair in a low bun. Everything was perfect  up until you look down and see the shoes she wore. It was quite a disappointment. I half expected to see dazzling heels in silver, champagne or gold, but lo and behold, Keira chose a pair of classic gray suede pointy pumps as her choice for the evening.
Don't get me wrong, the shoes were alright — just not with the dress. Check out Keira below then tell me if you agree: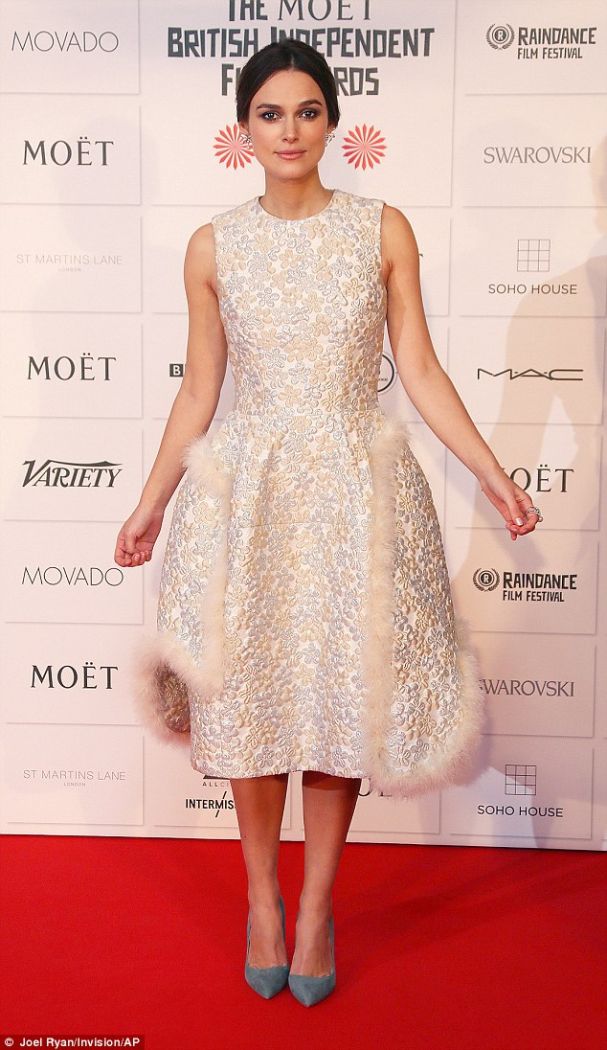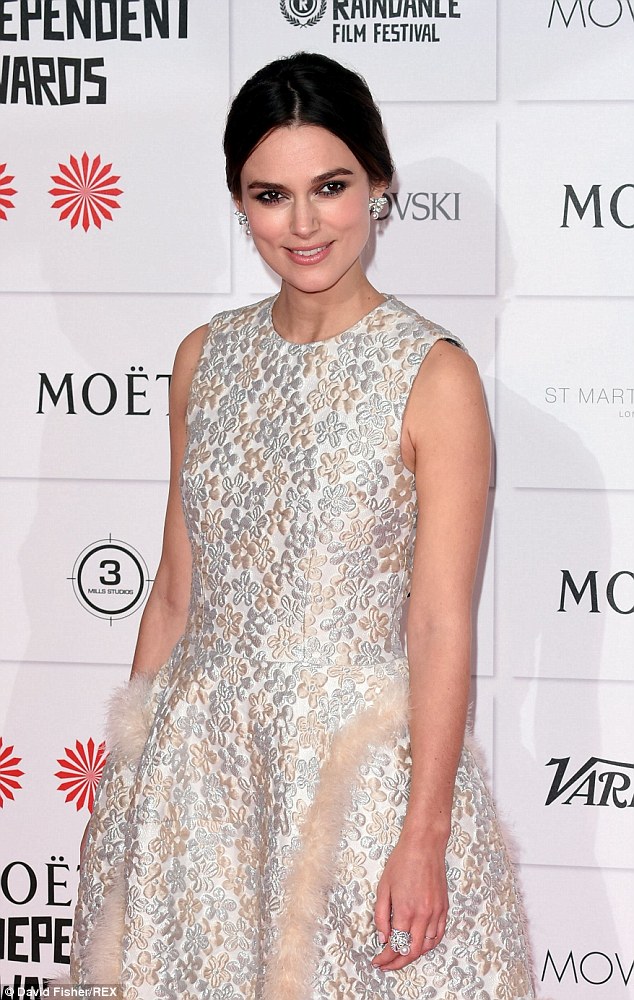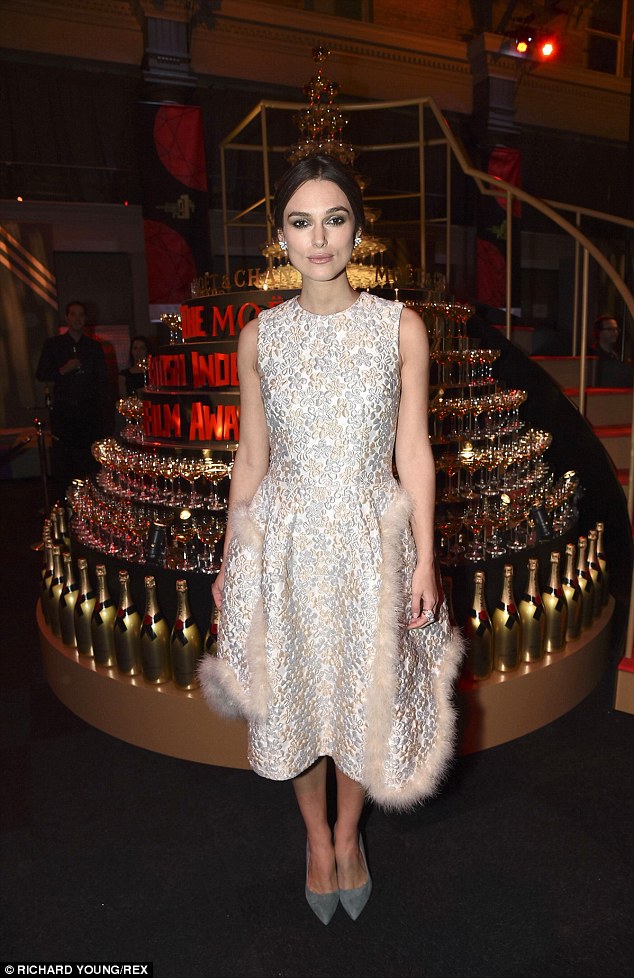 Keira Knightley attends the Moet British Independent Film Awards held at Old Billingsgate Market in London on December 7, 2014
Well, what do you think? Did Keira ruin her fancy dress by using classic gray suede pumps?
I'm trying to understand why she chose the pair, and the only reason I can think of is that she wanted to dress it down. The pumps don't look that bad with the dress, it's just that I was hoping for something as elaborate as the frock itself. You know what I mean?
I couldn't find any details on Keira's shoes, but below is a pair from VC Signature that comes in the same color. These "Chantilli" pumps feature 4-inch-tall heels and buckle details on the counters: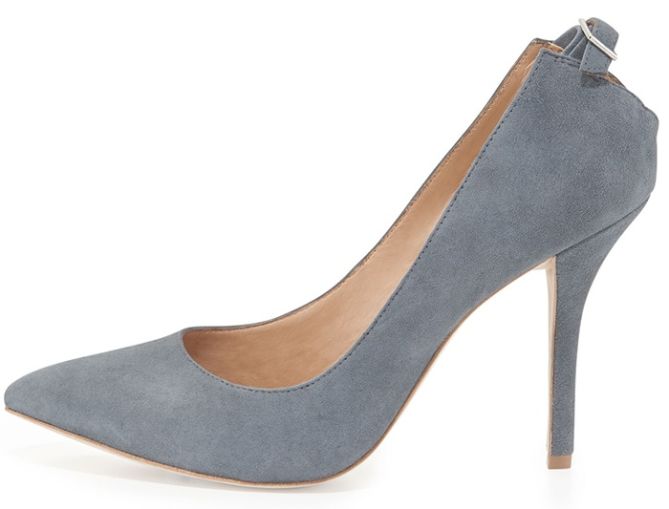 VC Signature Chantilli Pumps, $150
Personally, however, I wish Keira decked herself in jeweled or glittery shoes. Below are a few of the heels I wish she could have worn with the frock. Would you say my choices are better or just as bad?
Stuart Weitzman Nudist Sandals in Glitter, $398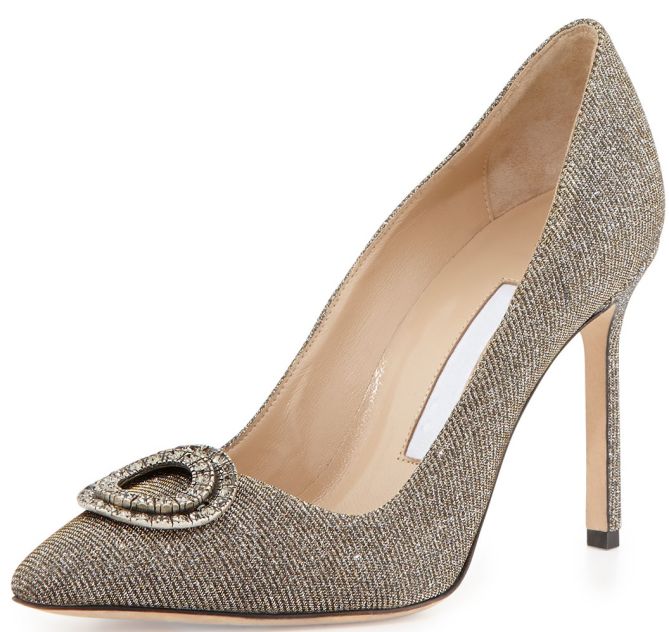 Manolo Blahnik Galatta Pumps, $845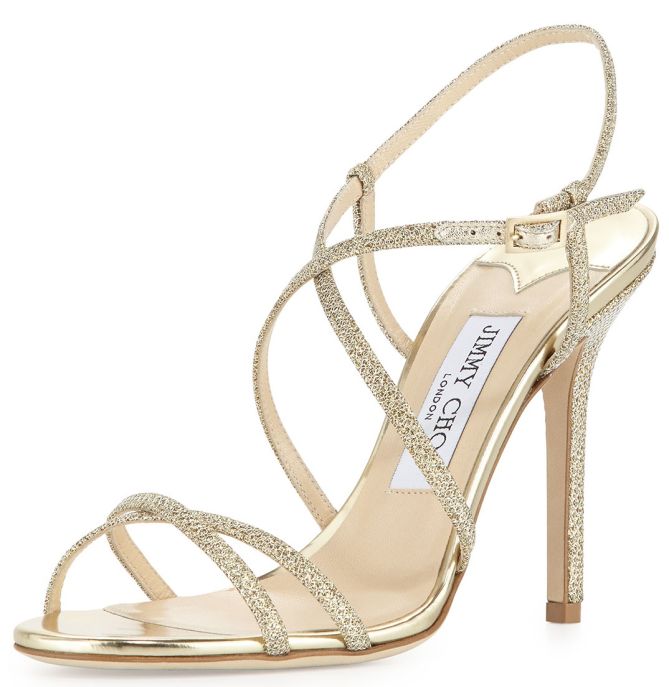 Jimmy Choo Issey Glitter Sandals, $595