Keira Knightley is one of Hollywood's most-loved actresses that is why when she announced her first pregnancy last December, all eyes were really on her. Seems like everyone is excited for her and is curious at the same time as to how she will fashionably take on her preggo mode.
The actress, however, seemed to be attempting to distract eyes away from her baby bump by wearing sort-of "not-so-Keira" looks. The 29-year-old actress hit the red carpet at the 2015 Producers Guild Awards last Saturday wearing a dress from the Chanel Resort 2015 collection which featured a floral print skirt and a floral applique top. Well, Keira still looked beautiful as always but we have to admit that her outfit that night just looked a bit bizarre. She polished off her ensemble with a neat up hairstyle and a slick of red lipstick. She wore a pair of black suede "Mimi" pointy toe pumps from Jimmy Choo.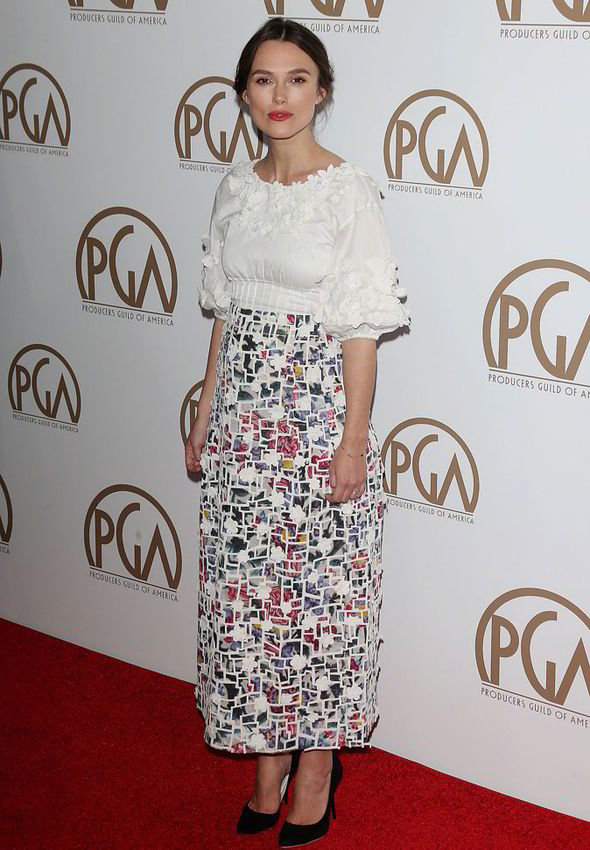 Keira was accompanied by her husband, James Righton, to the said awards night. The couple looked gorgeous together, by the way.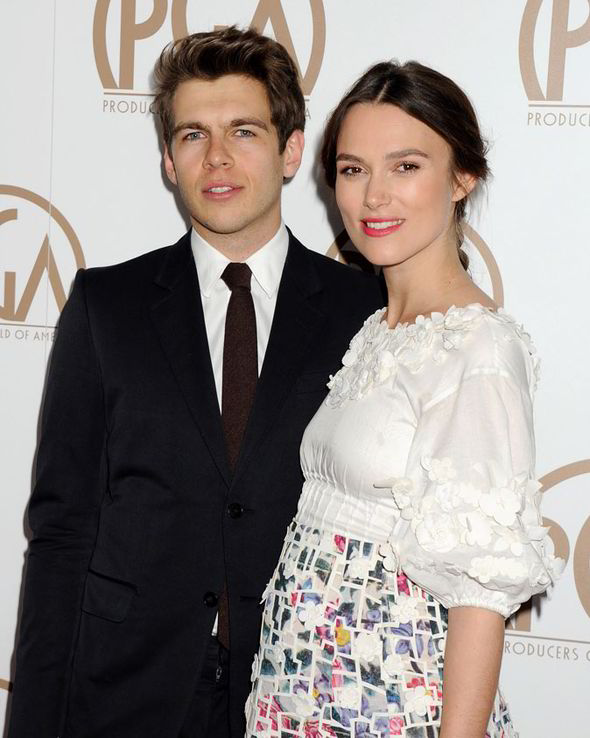 Oh well, Keira might have been called by the fashion police for this look in the 2015 Producers Guild Awards but she is still a stunner no matter what. and we're all excited for the coming of her mini-me soon!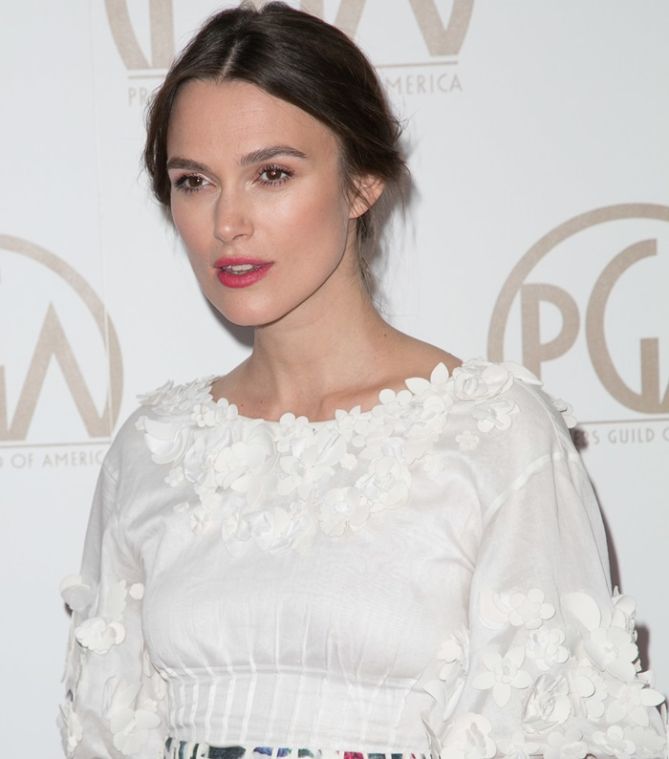 And if you are fancying Keira's black pointy toe pumps that night, you can purchase it online for only $412.55. This Jimmy Choo shoesy features almond toes and 120mm lacquered heels.