She's teamed up with another Hollywood funny lady for her new movie Snatched. And Amy Schumer is currently in London promoting the film with her co-star Goldie Hawn. The pair popped in to Magic FM to record an interview – which will air on Friday morning's breakfast show with Harriet Scott – to chat about working together on the project, which hits cinemas on May 12.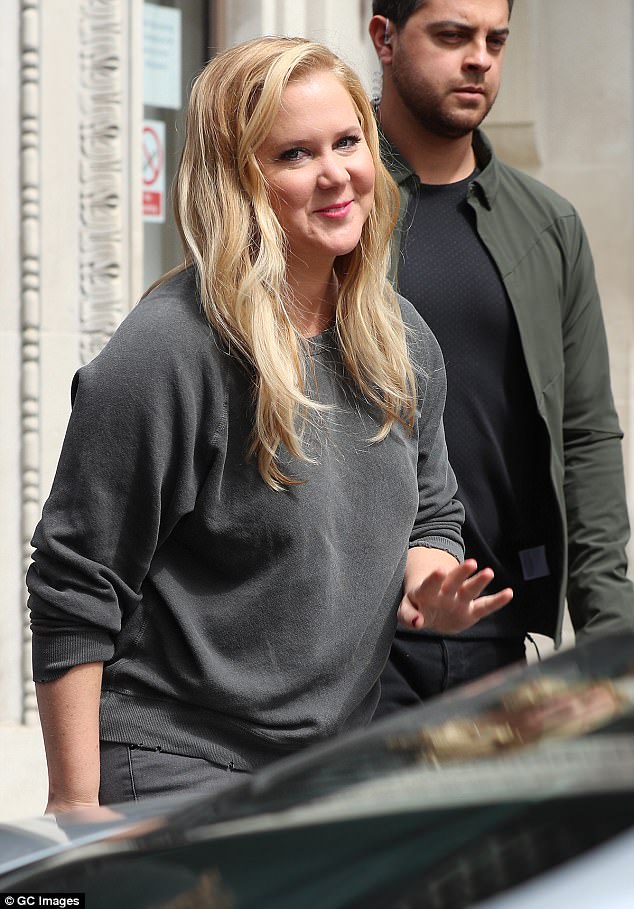 Amy, 35, strutted her way into the studios in a casual ensemble of a charcoal sweater and skinny dark jeans.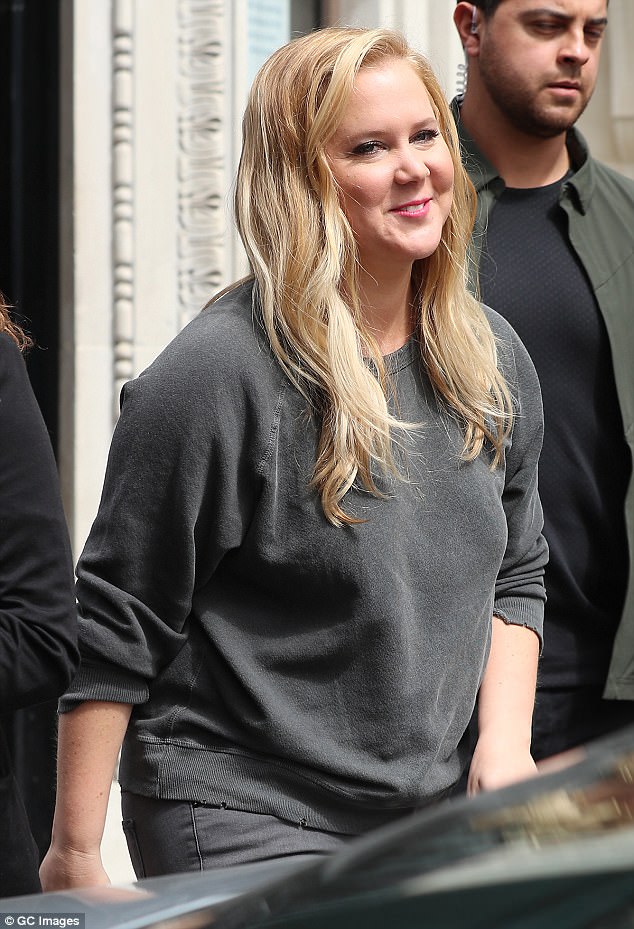 Amy spilled the beans on a scene she had to shoot with one of her breasts out.  'We filmed that for 10 minutes, and everyone was really respectful, it was closed set, so only a couple of people were on set, only the ones who had to be there,' she explained. 'Then I went to the bathroom and the rest of the crew was out there and I just kept my t*t out.'
She left her blonde locks and smiled sweetly as she entered the building – seen hugging a woman in a NASA T-shirt as she went.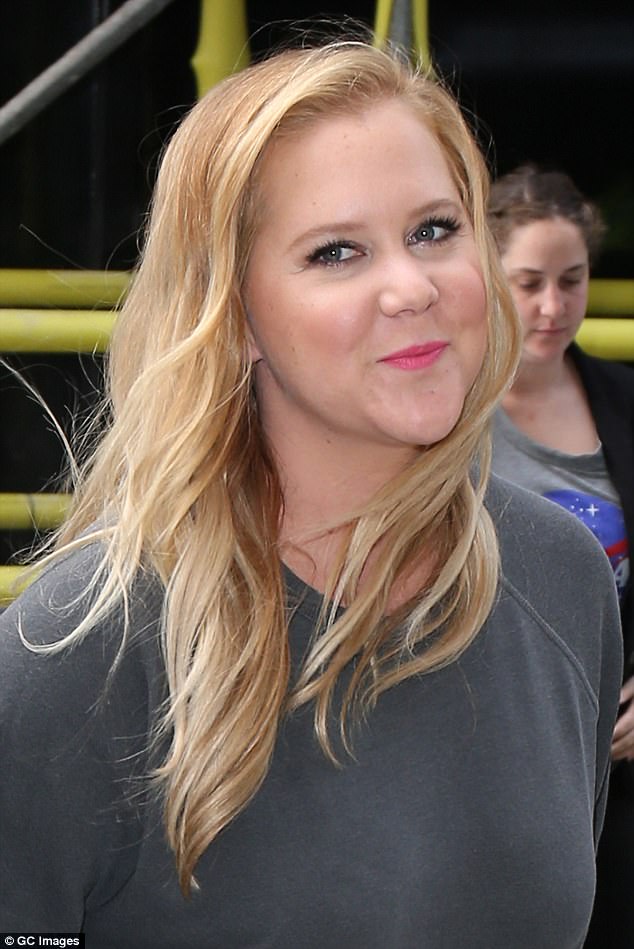 The comedienne is known for her irreverent comedy, and her devil-may-care style, as was also demonstrated in the infamous Kim and Kanye incident at the Time 100 event two years ago.  She also explained this incident: 'I have nothing against them. Obviously. Kanye was just owning it and looking very serious and I just had the impulse to throw myself on the floor. I can never do that again. But I picked the right people to do it to.'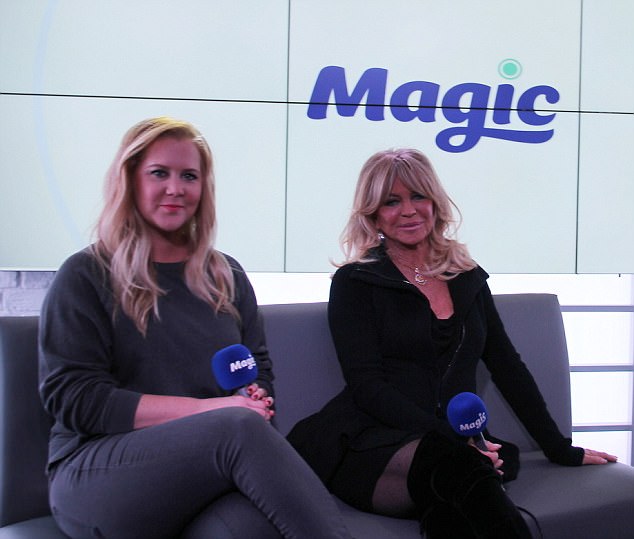 Goldie, 71, also joined the interview where she spoke about the Snatched script – which is a comedy written by Amy, Katie Dippold and Kim Caramele. She said: 'It's about mother and daughter, which is a strong relationship and an important one. It's a challenging, complex relationship, and I thought that was interesting inside of the crazy plot.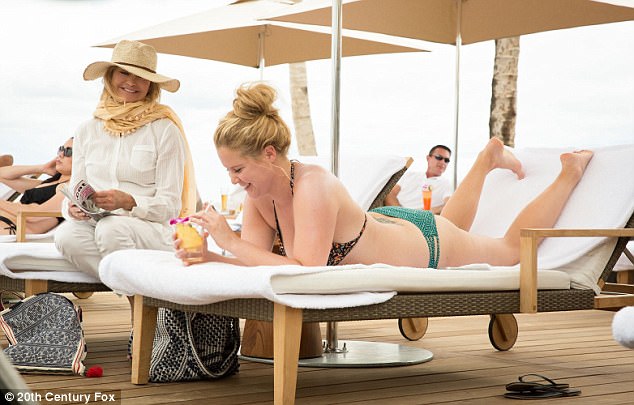 Goldie has been lured out of a 14-year break from filming to headline alongside Amy in Snatched, her last project being 2002's The Banger Sisters.  In the film, Amy's character's boyfriend dumps her before their exotic vacation. In order to try and overcome the heartbreak, she persuades her ultra-cautious mother to travel with her to paradise, with unexpected results.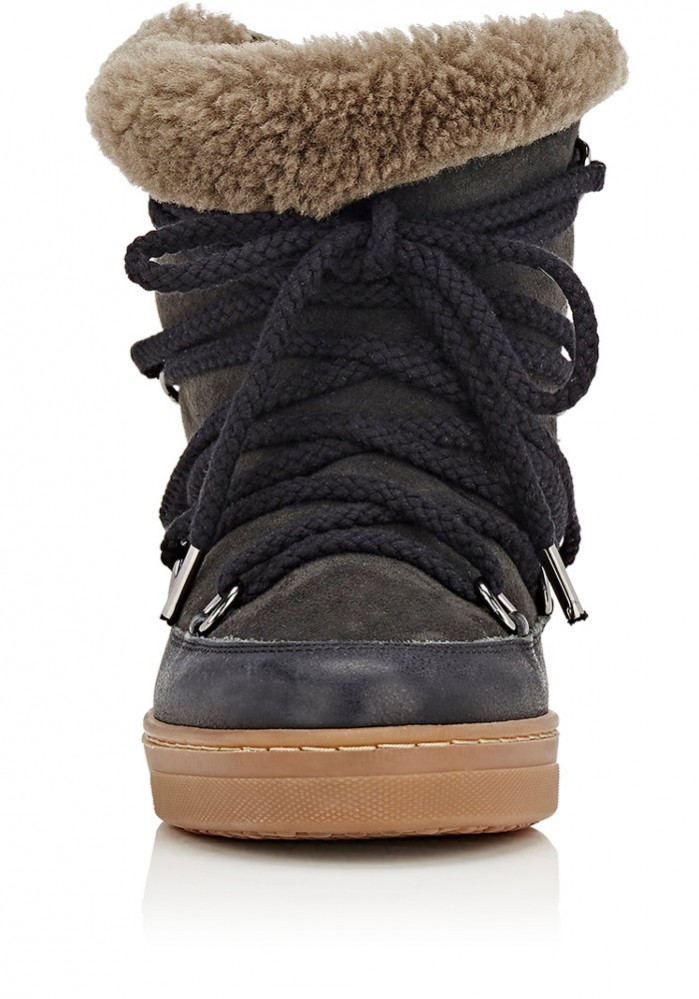 Crafted of black suede and calfskin, Isabel Marant Étoile's Nowles ankle boots feature a concealed wedge at interior.
The 'Nowles' black shearling lined boots are a hot choice amongst off-duty celebs due to their effortlessly cool vibe and they look great with everything from skinny jeans to relaxed dresses.  And the best part is that they're still available to buy; simply click through to the right to snap them up now from Barneys now.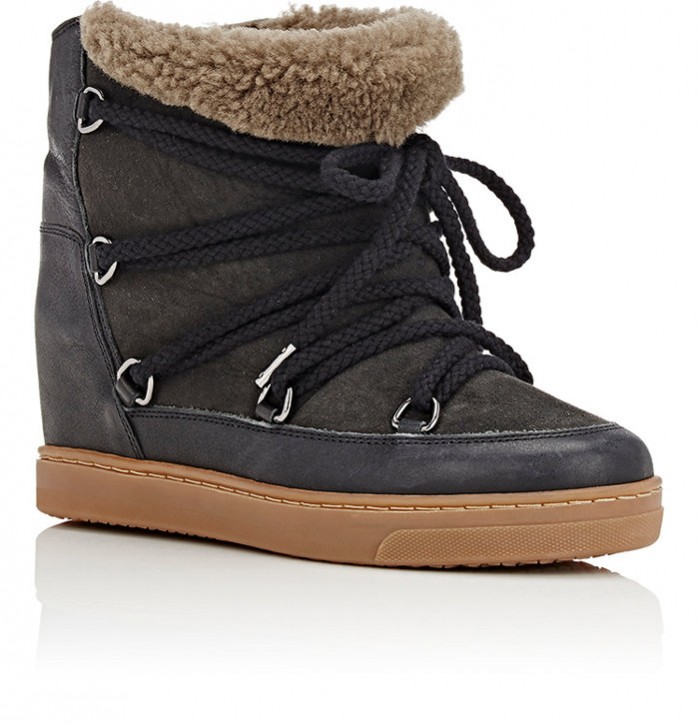 If you can't find your size, head to the edit below where you'll find our top alternatives