When none other than Charlotte McKinney says she's 'so single it's crazy', it really seems hard to believe, especially a body like hers. On Friday, the star looked more than date-worthy while leaving dinner solo from Catch in Los Angeles. The Baywatch star wore a trendy ensemble with ripped jeans and a cute crop top that made a display of her superior form.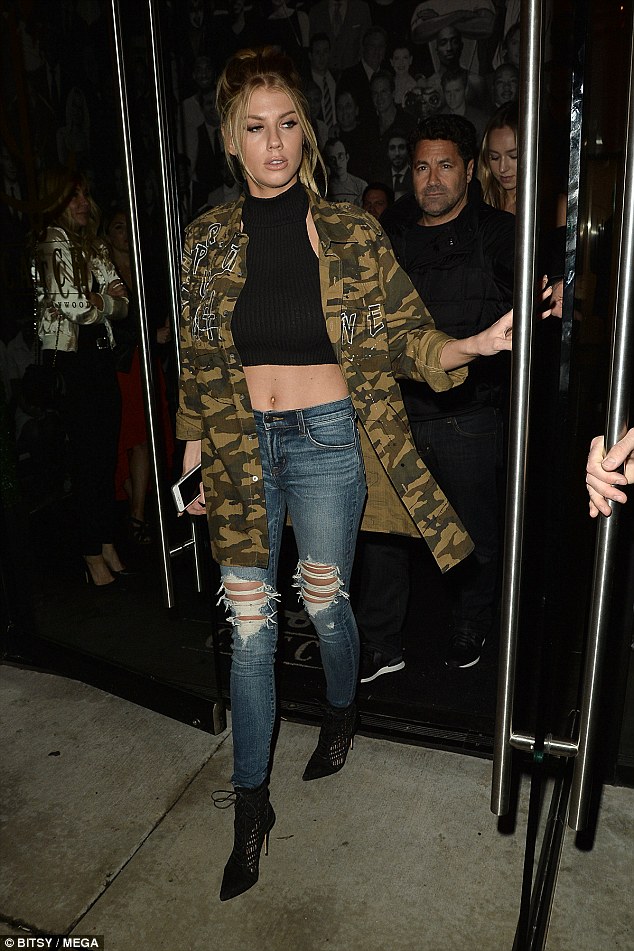 Charlotte McKinney looked ravishing on Friday while out to dinner at Catch.The Mad Families star paired the distressed denim with a darling cropped sleeveless turtleneck that showed off her flat tummy. She covered up with a chic camouflage overcoat which she left open to show off her enviable abs.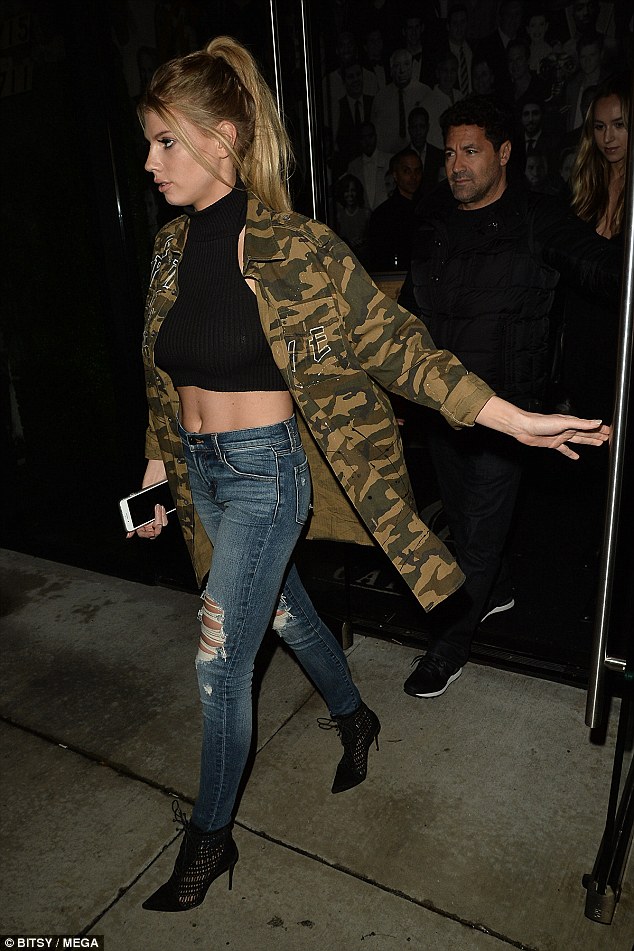 Charlotte wore her hair in a high ponytail that framed her face with loose golden strands. She glammed things up with sultry eye makeup that included a dark layer of eyeliner and flirty lashes complemented by nude lips.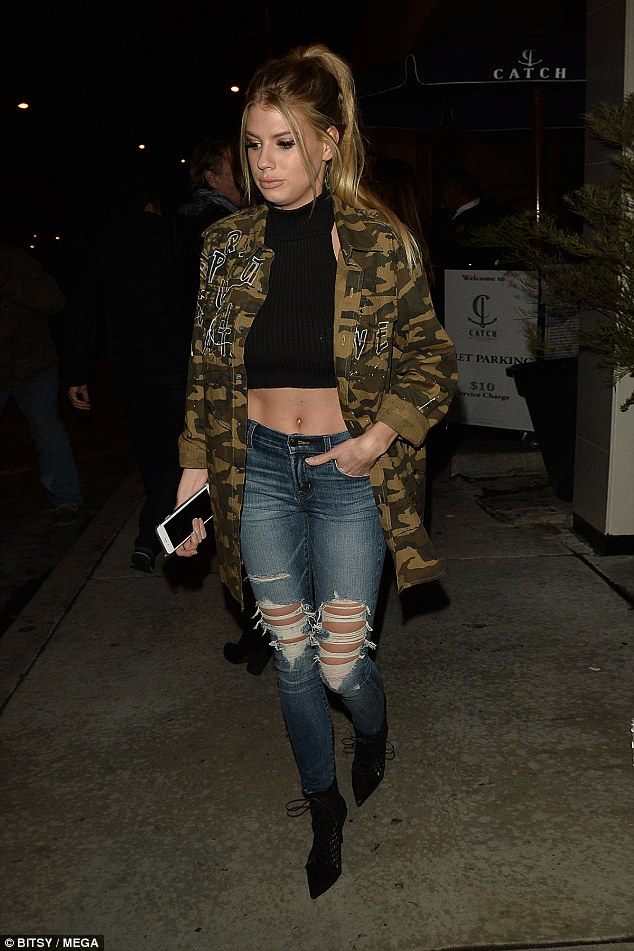 The Florida-born beauty held the door for herself while taking large strides in dramatic heels and then heading elsewhere for the evening.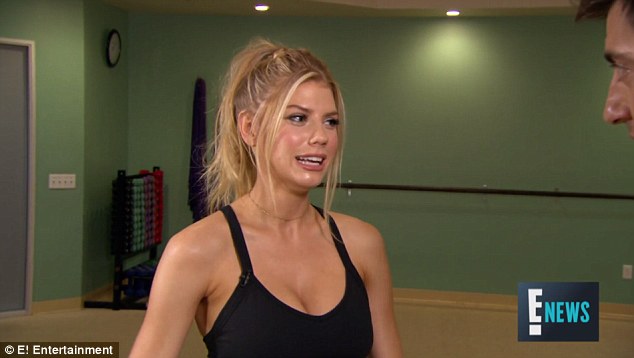 The doll talked about her work-outs this week. On Friday Charlotte dished about her dating life — or lack thereof — with E's Will Marfuggi, saying: 'It's so funny. I am so single, it's crazy. Usually I have some little things here and there.'
She described the type of guy she's looking for, explaining: 'A funny guy, that doesn't take themselves too serious and who doesn't talk about themselves all day.'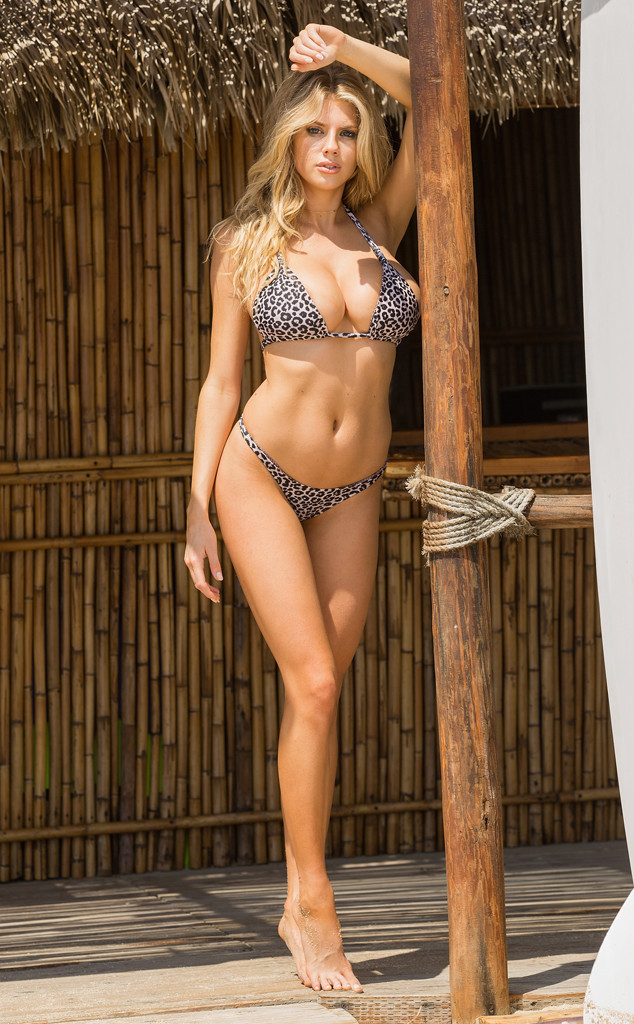 Although there were whispers of a budding romance between the 5-foot 7-inch knockout and actor Scoot Eastwood, she insists they're just friends.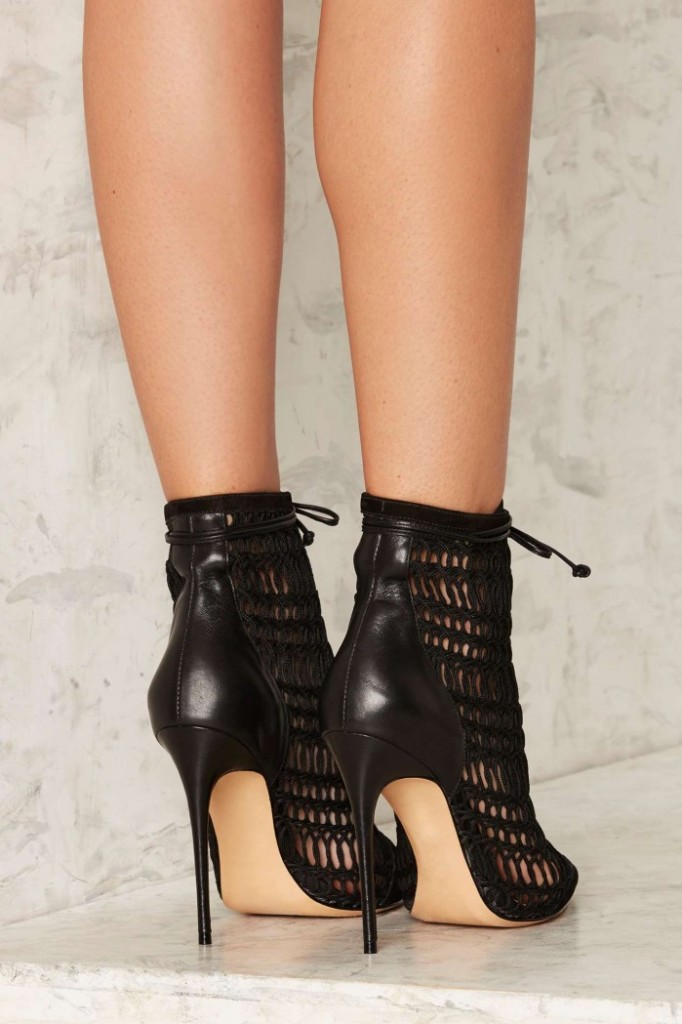 With their intricate lattice-detailing, delicate tie-front and dainty (albeit towering) heel, these black booties are the perfect accompaniment to any outfit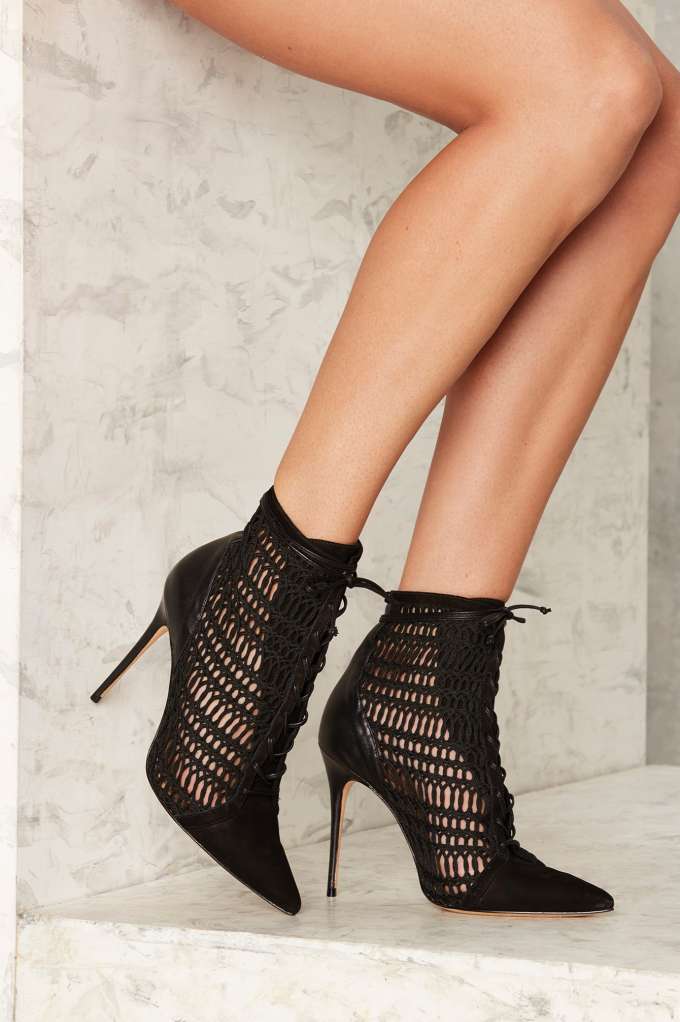 Cage against the machine. The Jolana Bootie by Schutz comes in black leather and features cut-out cage detailing at sides, ankle bootie design, stiletto heel, tie closure at front, and pointed toe.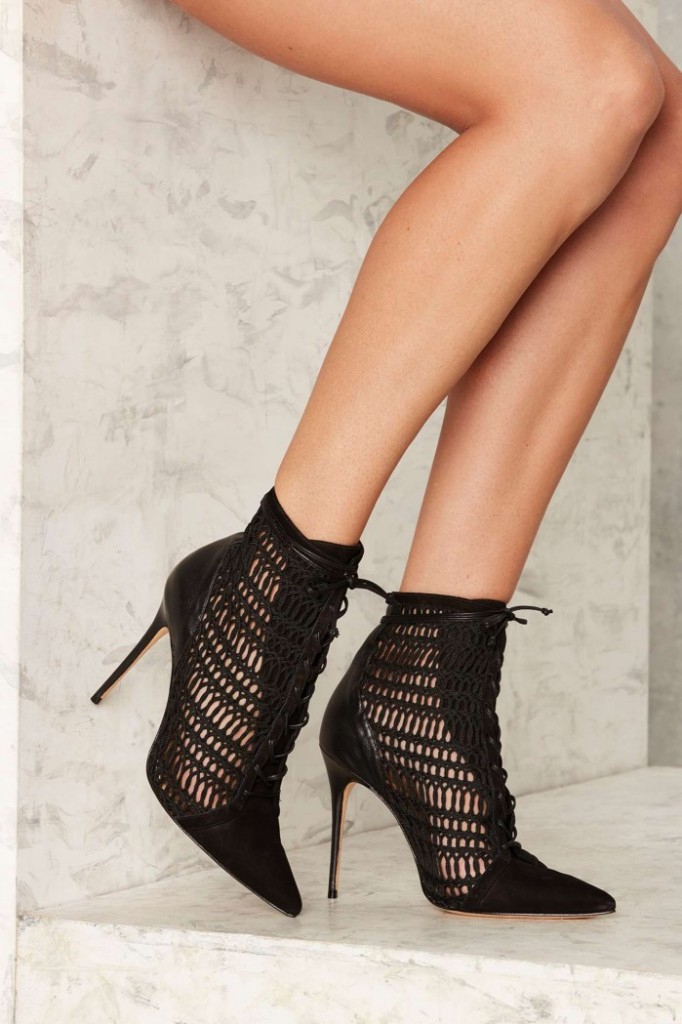 Want to shop around a bit first? Check out our carousel below to shop hot-to-trot footwear, inspired by Schutz's ankle boots. With prices this low, you can't go wrong with our curated edit: