Katie Salmon is feeling like a celebrity these days, wearing little to no clothes no matter if she is at the pool or on the streets. After all, you kinda need to keep things interesting is you are an ex-reality star. The blonde participated on MTV Love Island last year and she left the house in the fourth position.
This week, as she took a day off to relax at the spa(only her and the paparazzi) she looked really stylish in a bright pink swimsuit. With the swimsuit, she wore a pair of nude sandals that are actually really nice. As for her accessories, she rocked oversized sunnies and a glass of pink champagne. What you can take from her are the perfect positions in the pictures.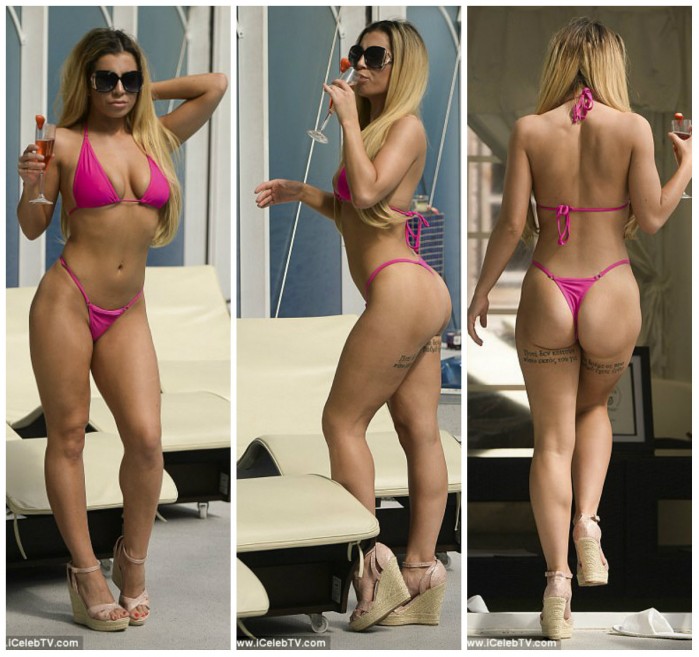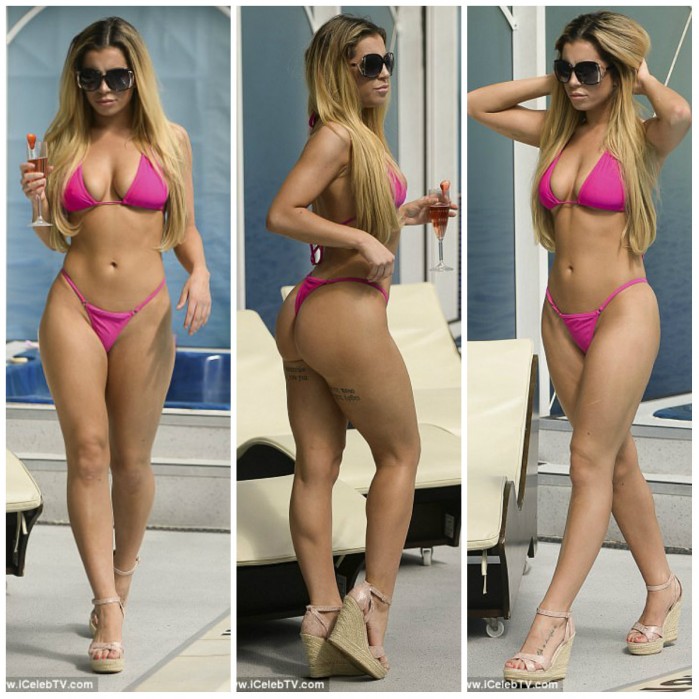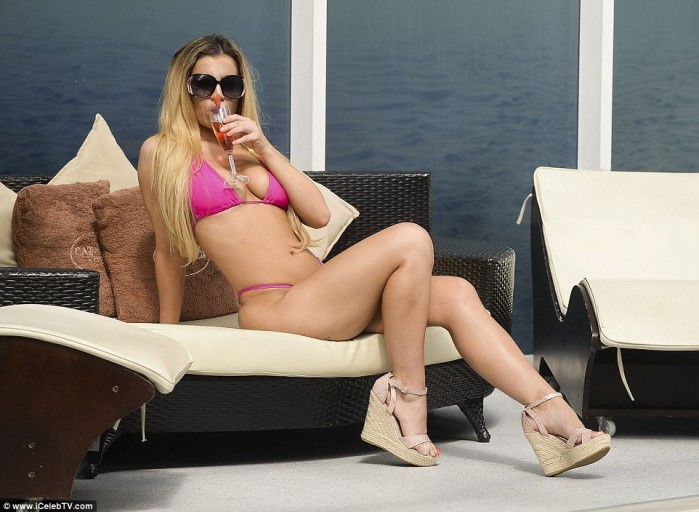 For real now, you should really own a pair of nude wedges in your dresser for the summer time. They are easy to pair and go with anything. Take them at the pool if you plan on calling the paparazzi or just wear them on the street with a pair of distress jeans and a white crop top.
They are a staple and this pair will never go out of style. Also, her shoes are budget friendly. Get them here.