Usually, Katie Price's sartorial choices leave something to be desired. But on Saturday, the TV personality stepped out in a nod-worthy attire that was fashionable and on-point. Yes, I'm serious! I mean, I actually genuinely liked what she was wearing.
For the date night with her hubby, the glamour model wore a little black dress and topped off the piece with a checkered shawl and over-the-knee boots. She styled her hair sleek and straight and kept her makeup simple save for falsies to define her eyes. Altogether, it was a well-appointed ensemble that looked sexy but still classy.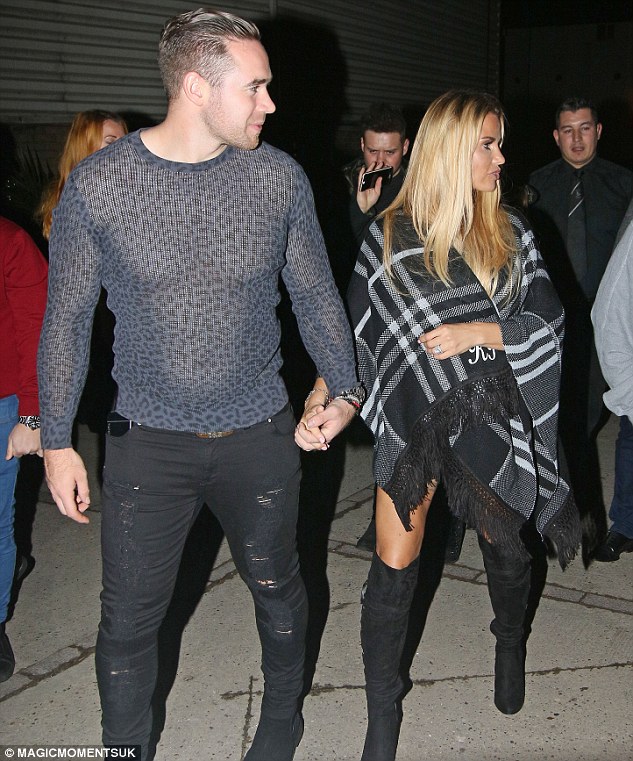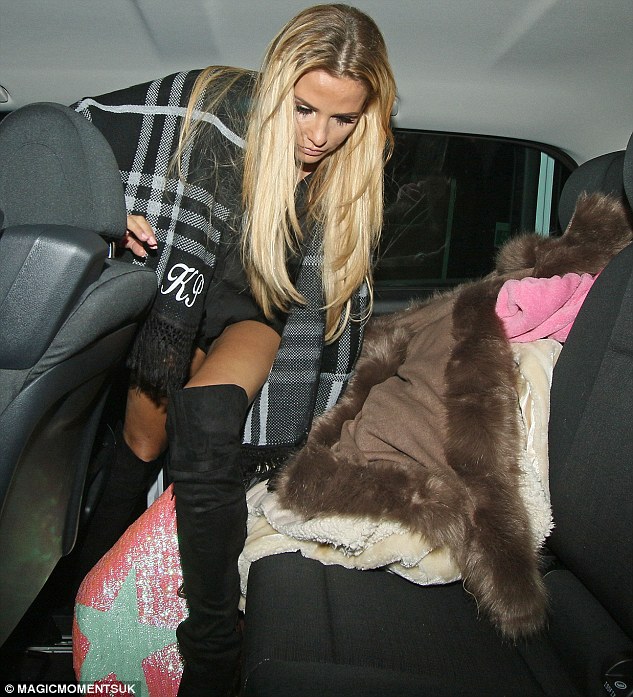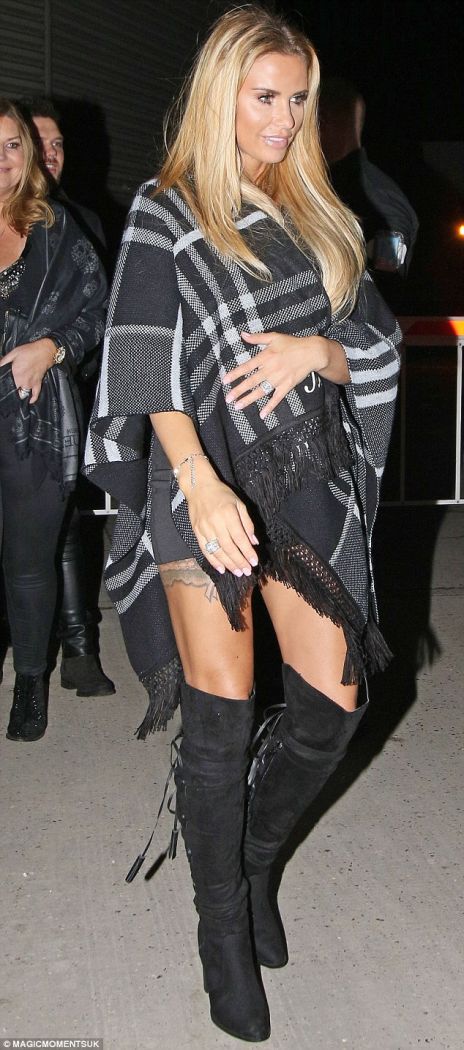 Katie Price steps out for a date night with her husband on November 28, 2015
Doesn't she look fabulous?
It's a fall appropriate attire, and she doesn't look cheap at all. What great about the outfit is how straightforward it looks and how easy it is to copy. Simply slip into a black dress, then finish off with a black patterned poncho or wrap plus some black suede over-the-knee boots.
I couldn't find any details on Katie's outfit, but below are similar-style boots from Saint Laurent that you can use to complete the look. They feature almost the same toe shape and silhouette.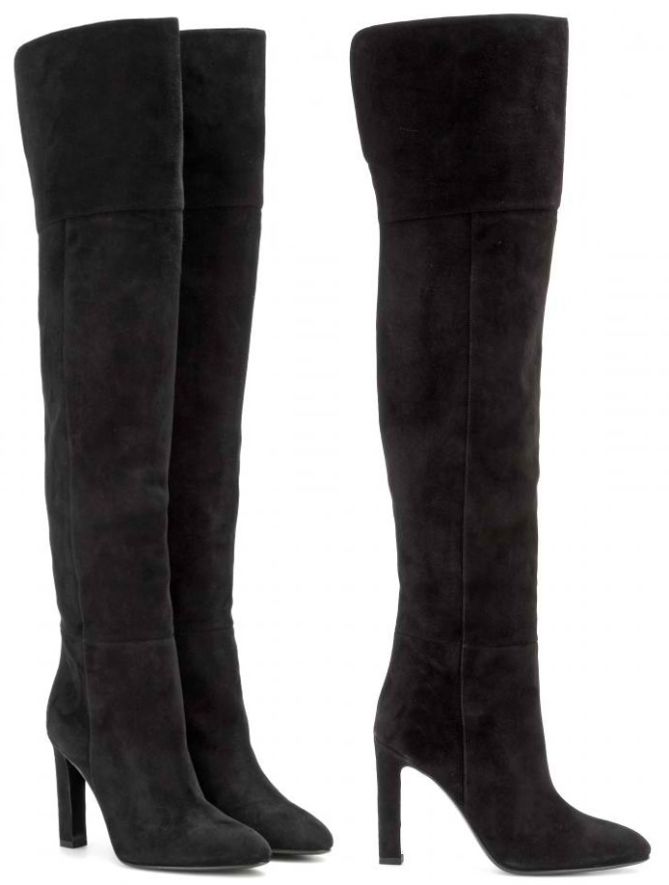 Saint Laurent Debra Over the Knee Suede Boots, $1995
For girls on a budget, these over-the-knee boots from Steve Madden are a good alternative. Not only are they pocket-friendly, but they look so much like Katie's boots too: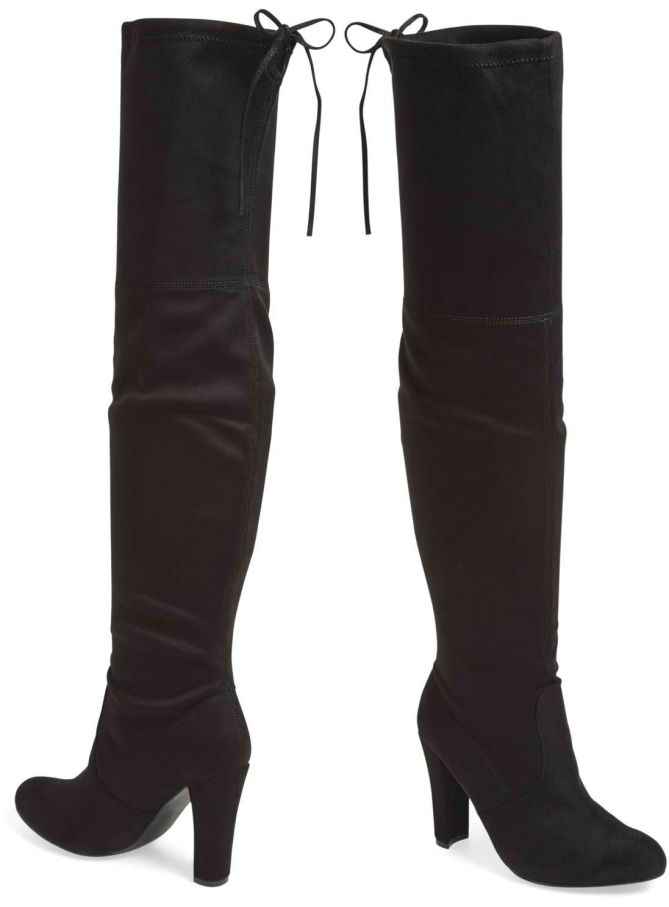 Steve Madden Gorgeous Boots, $150