Katie Price proved she won't let sleeping dogs lie as she defiantly flashed an image of one of the supposed 52 text message screenshots she received from Chris Hughes on Thursday night. The 39-year-old made no mention of their feud during the ITV Gala – which was also attended by Love Island star Chris and his girlfriend Olivia Attwood – instead, she chose to coyly expose one of the texts she claimed was sent by the 24-year-old. Katie – who is also claimed to have 'screamed' at Chris when inside the event – revealed a screenshot she claims he sent when departing the bash, just hours after she posed for a shock snap with her nemesis, Olivia.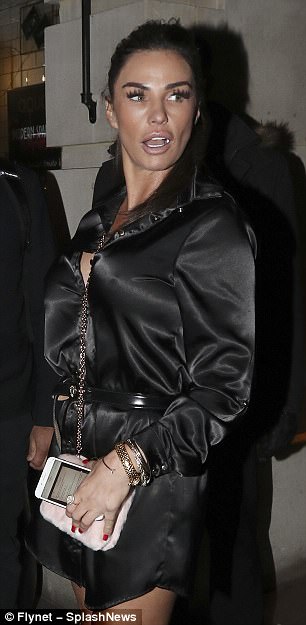 In an image obtained by The Sun, Katie is pictured cosying up to Olivia, as well as Linda Robson and Stacey Soloman, as they shared a group snap from inside the event, which seems a little surprising, given the feud.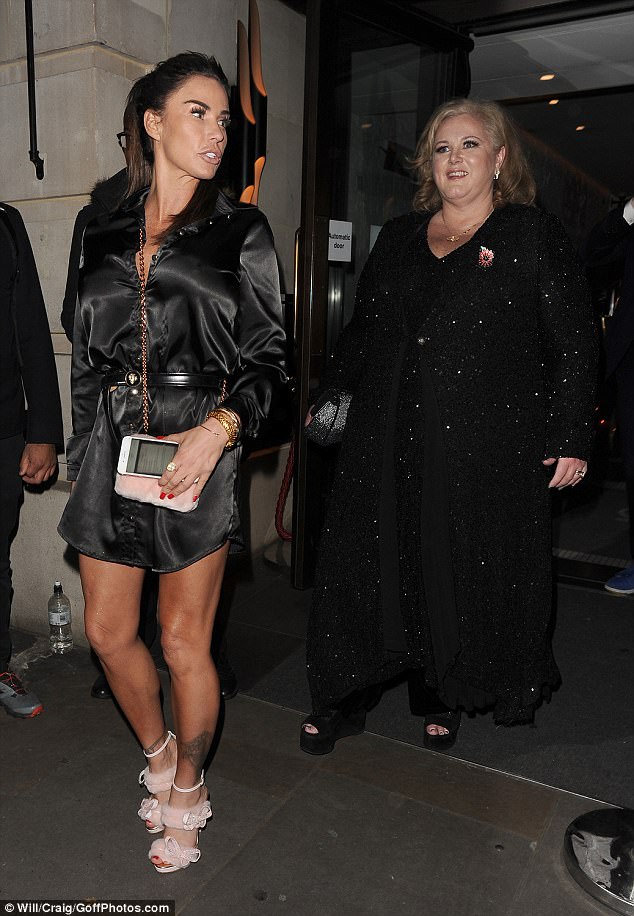 However, tensions still seemed to be high as Katie left the bash as she showcased the screen of her phone, which depicted one of the screenshots she claims was sent by Chris. It appeared to read: 'Oh no why are you having a hard time are you OK anything I can help with xx.'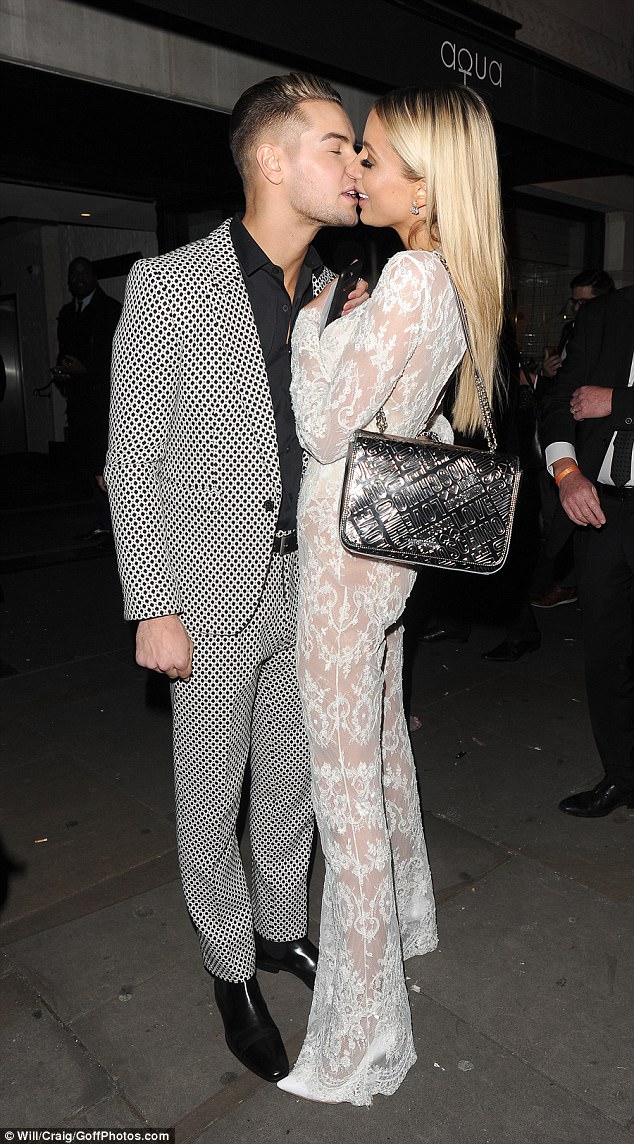 'Just personal stuff xx Something I don't want to bother you,' the message – which was sent by the username Chris Hughes – said.  'Stuff with work? Olivia? I'm good at giving advice,' Katie retorted. The user – who Chris has claimed is somebody pretending to be him – then responds: 'Olivia just loves all the media attention and me personally hate it sometimes it's too much.' Representatives for both Chris and Katie decline to comment.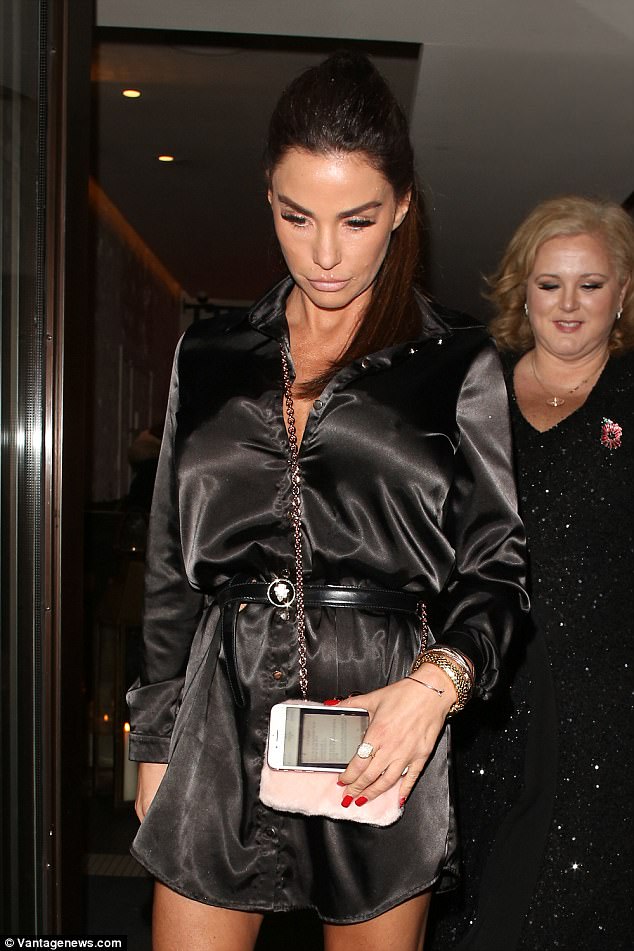 It was claimed that the mother-of-five also screamed ' text messages' at Chris when he and Kem arrived on stage with their hit single, Little Bit Leave It, playing in the background. A source told The Sun: 'Katie clearly had other ideas about their big moment because as soon Chris started speaking, she shouted 'text messages' at him twice. 'The room – which was full of some of the biggest names in TV and top ITV producers – went completely silent and they started shifting awkwardly in their seats.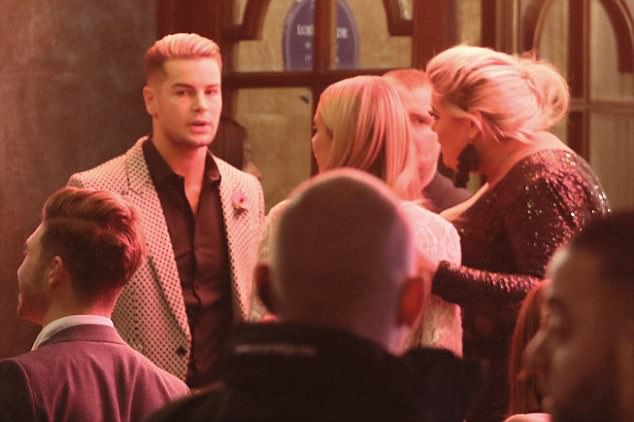 Just when everyone thought the incredibly awkward moment was over, Katie shouted it again. At this point Chris went as white as a sheet because everyone could clearly hear what Katie was shouting.' Their insider alleges that the move seriously upset his girlfriend Olivia, who was later comforted by Gemma Collins. Reality star Chris has already blasted Katie's text message claims and, in a lengthy rant last month, he accused her of also threatening his girlfriend Olivia, and begged her to 'get her head out of her a**e and leave him alone'.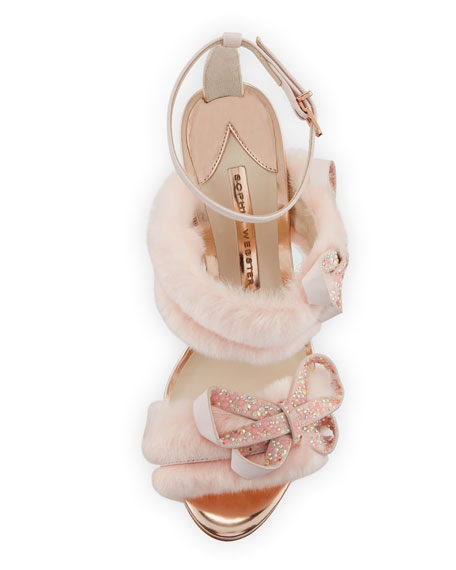 With their faux fur outer, embellished bows, gold piping and strappy design, these sandals are all kinds of beautiful and instantly jazz up any outfit. If you want to make them yours, click the link to your right now and bag them for £693!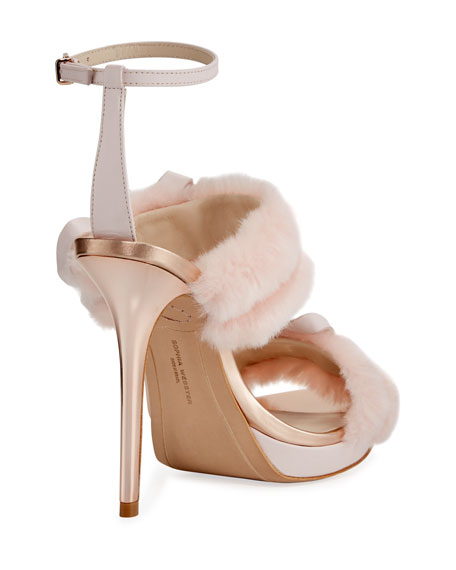 If you want to shop around for something similar, why not hit up our carousel below: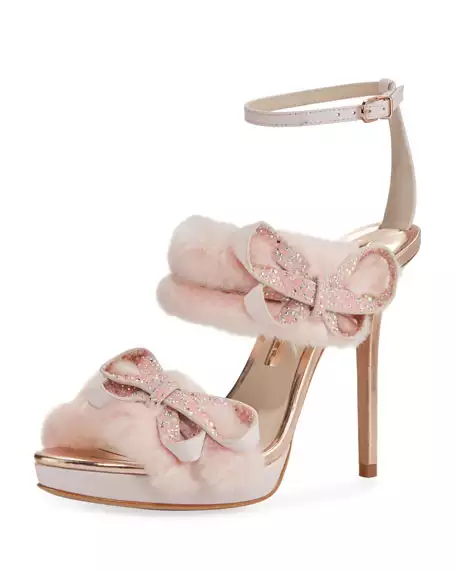 From Valentino to Missguided and beyond, we've got fur and faux fur sandals aplenty for you to peruse. Simply click to shop now!