Isabel Marant pieces are undoubtedly pricey. And thanks to a celebrity cult following, the label's market base has pretty much quadrupled. Katie Holmes is among Isabel Marant's famous fans, but I must say the actress failed to do the brand's much-coveted lace-up flats any justice when she stepped out in New York early this week.
Katie, who is currently filming her new movie, All We Had, wore her studded Isabel Marant flats with slouchy jeans and a white shirt. While the black cat-eye sunnies she used to go with were cool, the star-printed metallic backpack she appointed to complement the mix wasn't.
All in all, it was a little disappointing to look at Katie's getup because you know she could have done so much better. Had she folded the jeans and exposed her pretty lady ankles, I think it might have worked. Yes?
I hate to say it, but by wearing the jeans wrong, she ended up ruining any stylish effect the flats would have given the ensemble.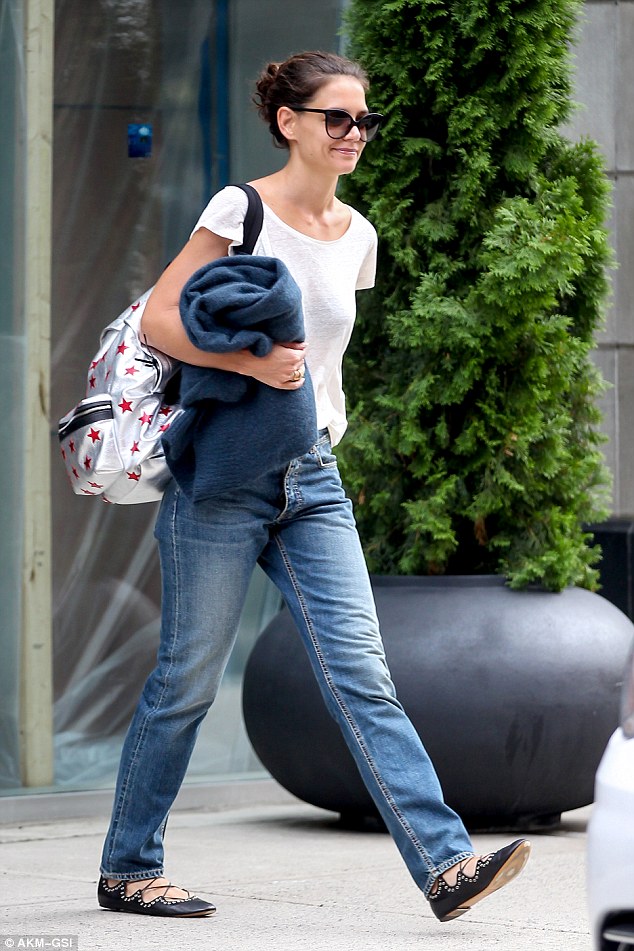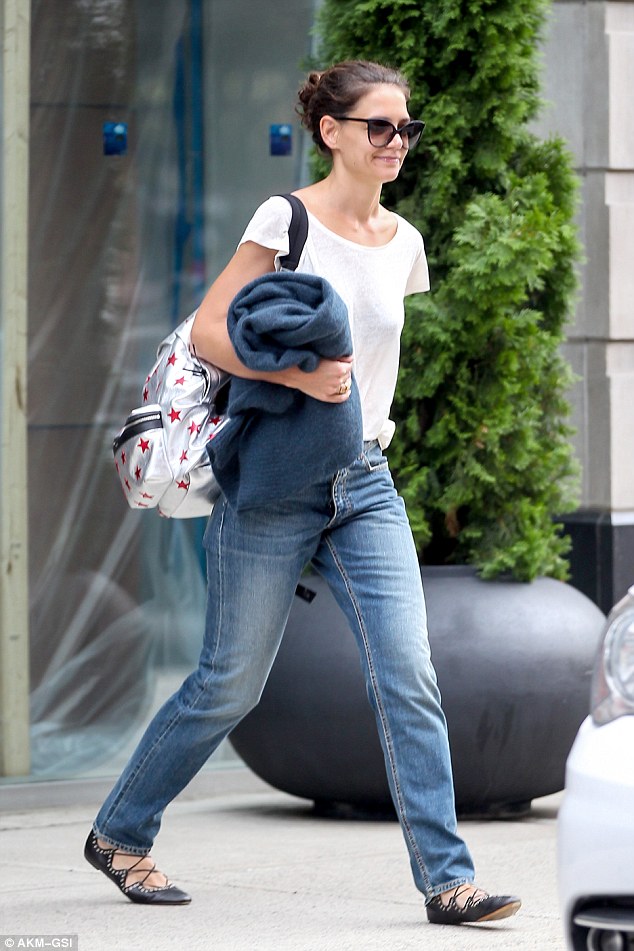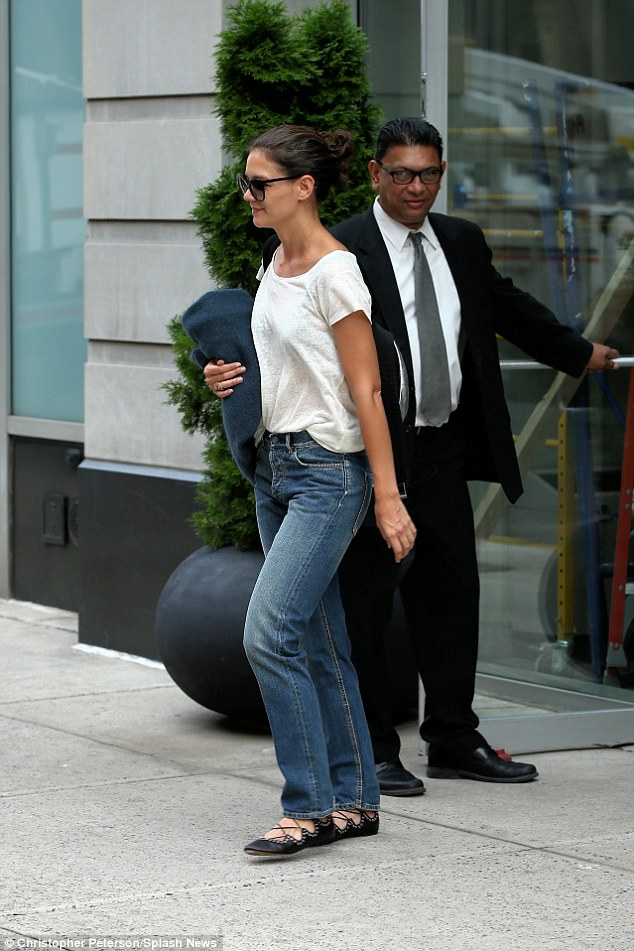 Katie Holmes steps out in expensive Isabel Marant flats while heading to the movie set of All We Had in New York on August 31, 2015
What do you think of the pairing Katie put together, would you wear it? Do you think she wore the right jean silhouette? Should she have folded the jeans to make the "look" work? Or did she simply ruin the shoes by wearing the wrong pair of bottoms?
Katie's Isabel Marant flats are the "Leo". What sets the pair apart from most designer lace-up flats in the market is the silhouette. Unlike others (which are pointed), the shoes follow a round-toe design and feature a wavy topline detailed with grommets. In fact, save for the edgy metallic add-ons, the Leo flats look a lot like authentic ballet dancing shoes: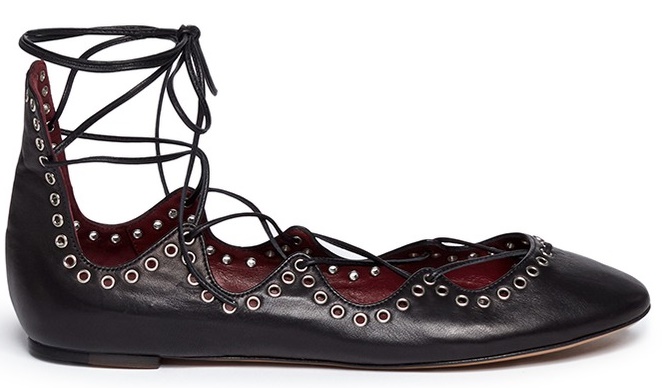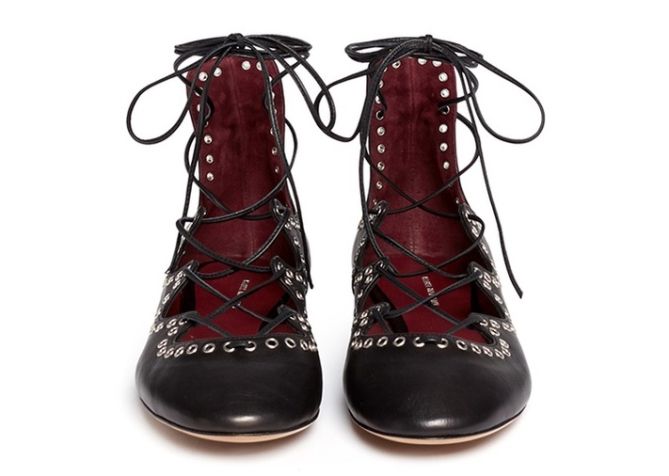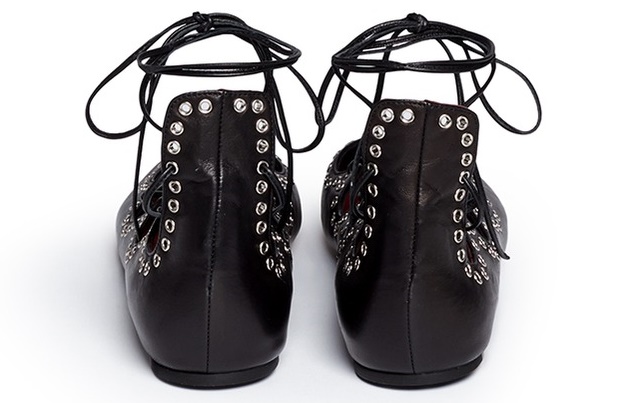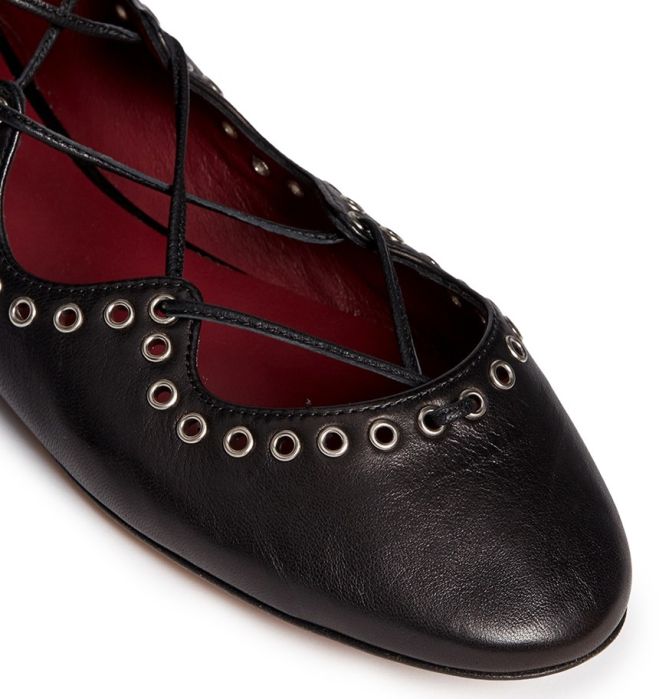 Isabel Marant Leo Lace Up Flats, $650
You can find the Leo online if you fancy them. They retail at a hefty $650. Be sure to wear them with your sexy ankles exposed. Try cropped trousers, dressy shorts, or mini frocks.