Katie Holmes sure got toned gams. This, everyone discovered, after the actress was spotted filming scenes for her new movie, All We Had, in New York City on Tuesday. For the shoot, Kate wore a very short and skintight strapless denim dress that revealed her butt cheeks as she bent forward to pull a grocery cart.
Even though she looked a tad skanky in the whole getup, I couldn't deny the fact that her thighs and almost-exposed butt cheeks were well-defined. An orange hobo bag, wild wavy shoulder-length hair, and gem-encrusted thong sandals were her character's finishing touches.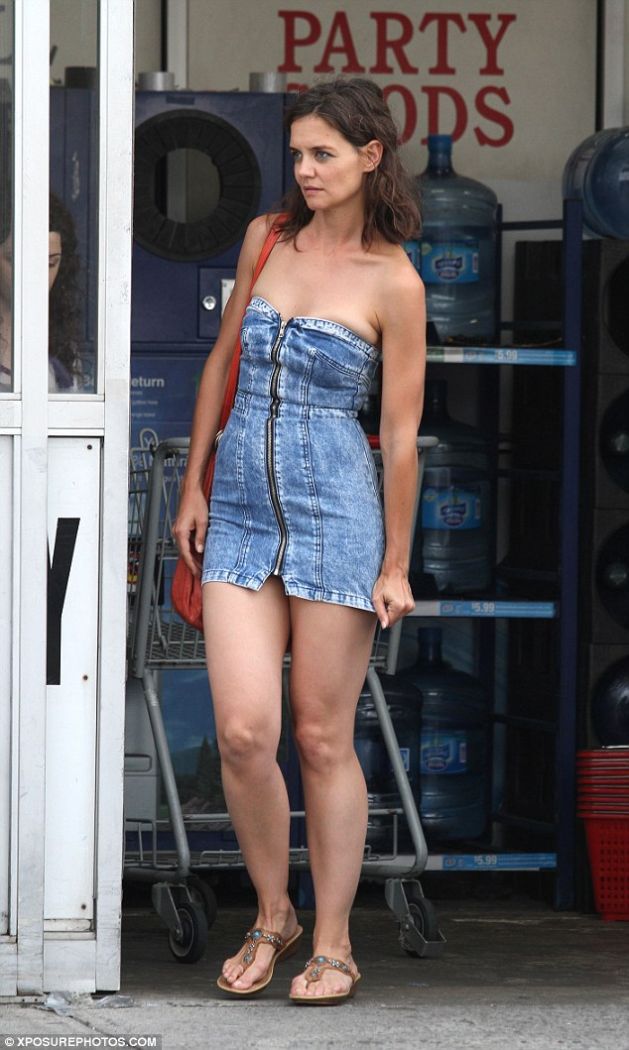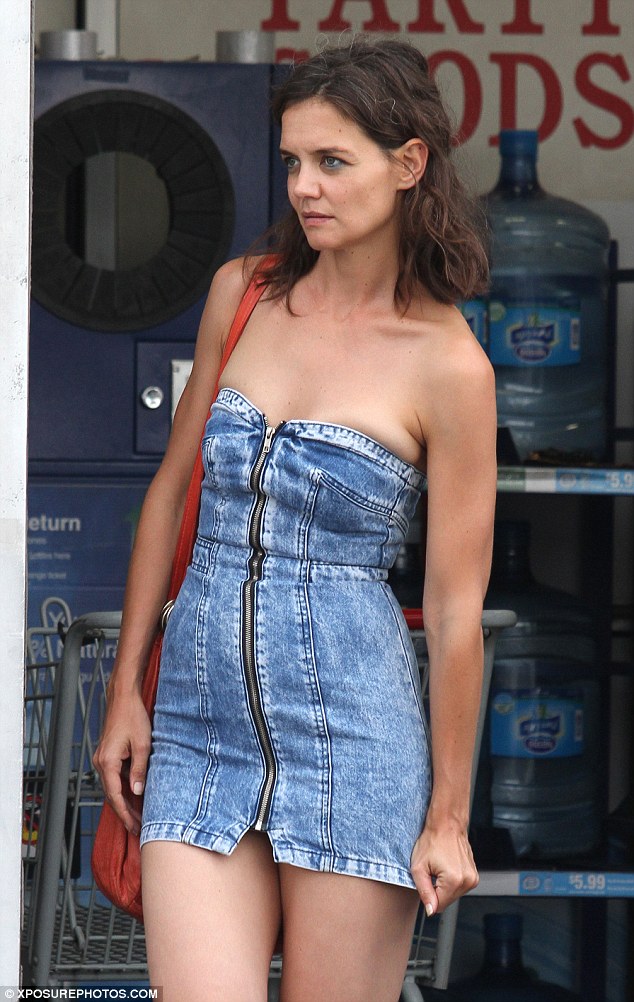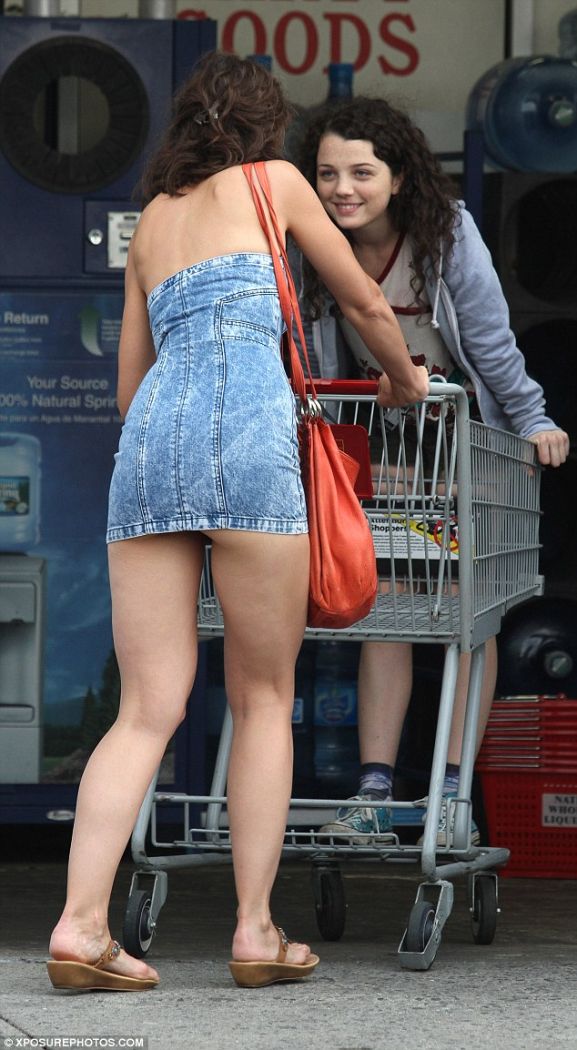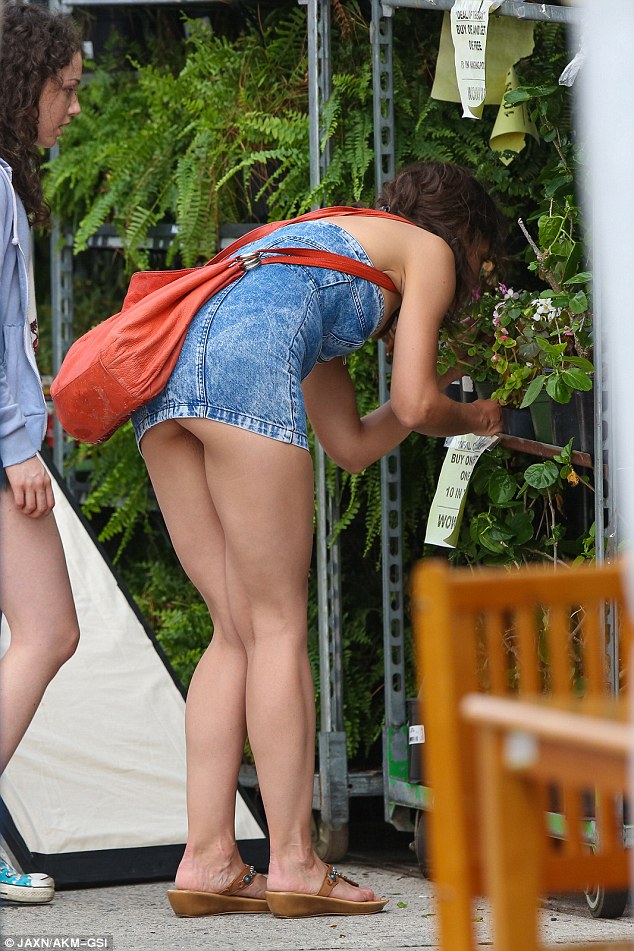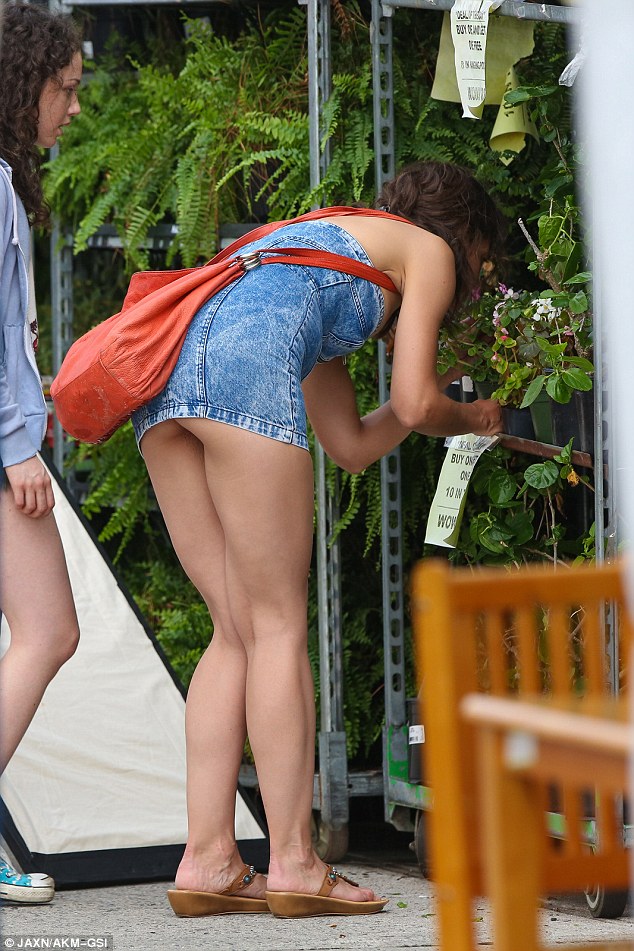 Katie Holmes wears a super short denim dress as she film scenes for her new movie, All We Had, in New York city on August 11, 2015
How do you like the outfit? Do you hate it? If the dress was longer and if she wore a strapless bra underneath, she would have looked a whole lot better, yes?
Katie's denim dress is from Topshop. It retails at an easy $85, and you can score it over here. As for Katie's beaded thong sandals, I don't have the deetz on the pair, but you can easily substitute them with these gorgeous sandals from Lilly Pulitzer: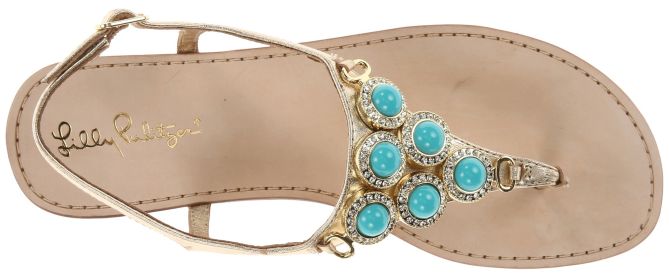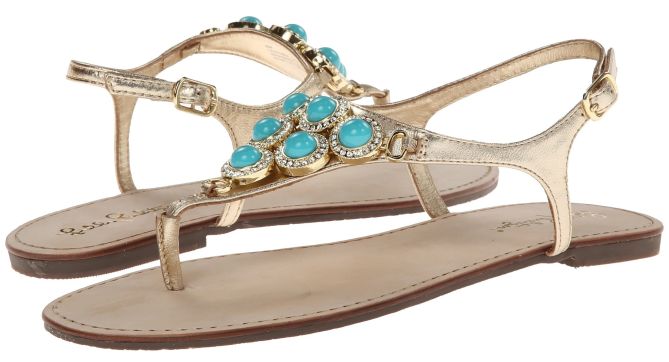 Lilly Pulitzer Beach Club Sandals, $188
Personally, I'd wear a pair of classic Converse Chuck Taylor sneakers with the dress. Either that or some white oxfords to tone down the sexiness.
Update: Katie's sandals are the Minnetonka "Boca".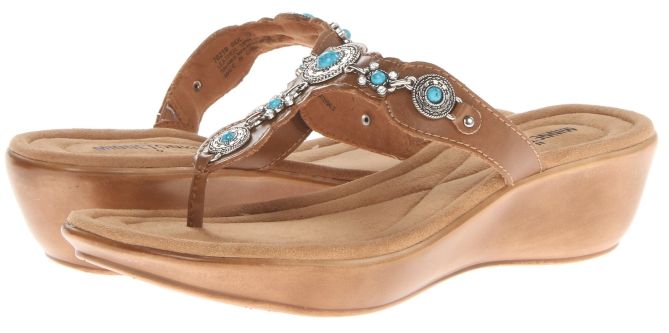 Minnetonka Boca Sandals, $50