Katie Holmes' off-duty style is usually simple and casual. Rarely will you find the former Mrs. Tom Cruise decked out in a fancy dress and high heels unless she's off to an event.
Early this week, the actress channeled sporty casual while out running errands in New York. Her outfit  for the day included a striped shirt, some skinny jeans, and a pair of super colorful sneakers you cannot miss. Check out Kate's sporty getup, then tell me if you approve: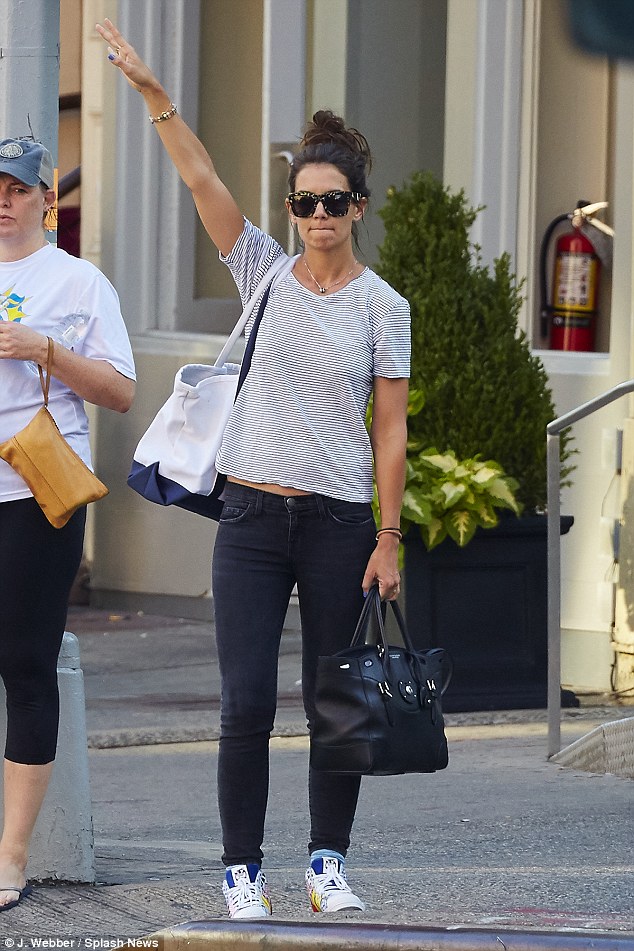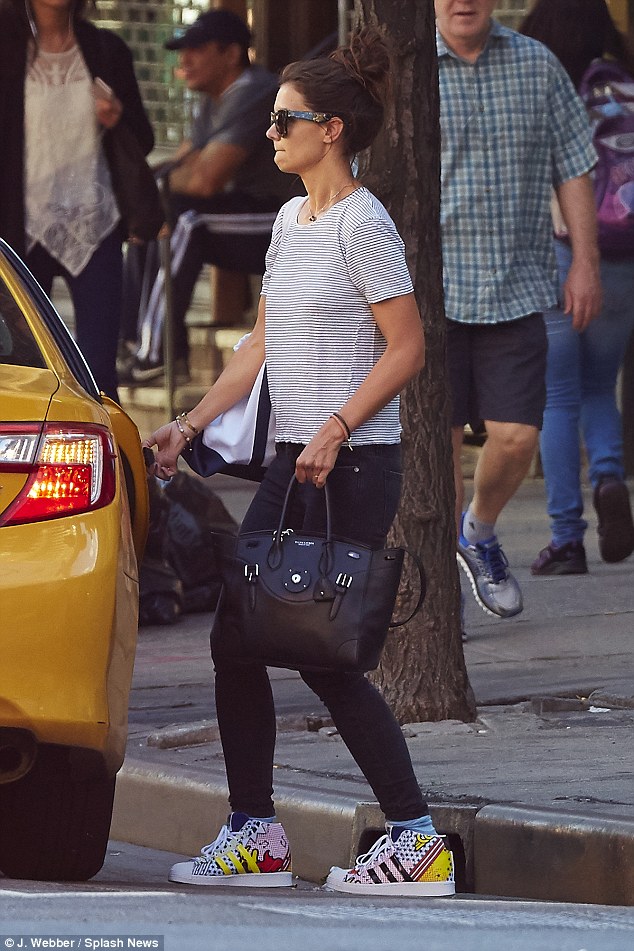 Katie Holmes steps out in New York City while in a pair of colorful Adidas sneakers, July 27, 2015
Well, any thoughts?
Do you like how she finished everything with those uber festive sneakers, or do you wish she wore, say, flats or heeled sandals instead?
I think she looks alright. I mean, maybe she's off to a workout session, hence the footwear choice. Either that, or she probably wanted to look sporty for the day. No, she doesn't look spectacular, but I like how the shoes brightened up the outfit. Don't you?
Katie's colorful sneakers are from Rita Ora's capsule collection for Adidas. They retailed at $100 when they were launched, but you can now grab the shoes for much less because they're on sale.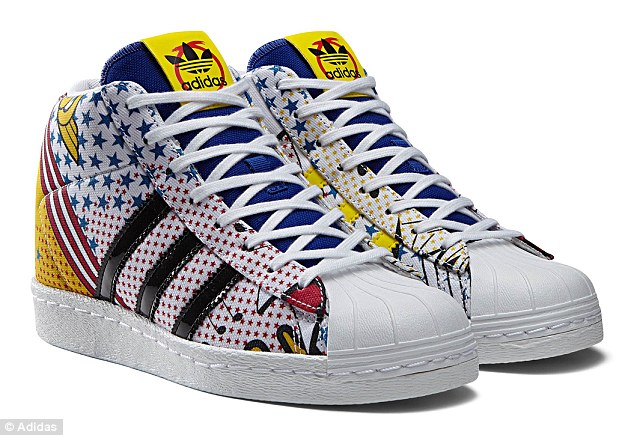 Adidas x Rita Ora Superstar Up Shoes, $70 (was $100)
If you like Katie's Adidas x Rita Ora kicks, I suggest you grab 'em pronto. Considering they're from a limited edition collection, I doubt they'll stay available for long. Wear them however you want to this summer. They're the perfect extras to put on if want to inject a little bit of fun into an outfit.