The Duchess of Cambridge attended the marathon runners last Sunday in London. She showed off a really casual and comfortable style for this occasion.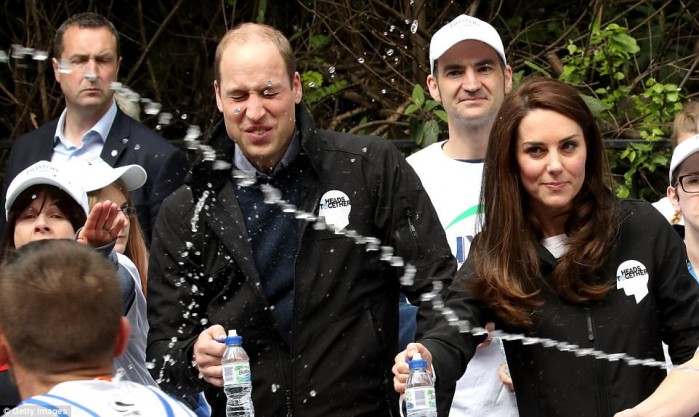 She decided to wear a stiped Breton top under her jacket matched with black skinny trousers. But the most important detail was at her feet. It was quite rare to see a Duchess with trainers but this happened last Sunday with Kate.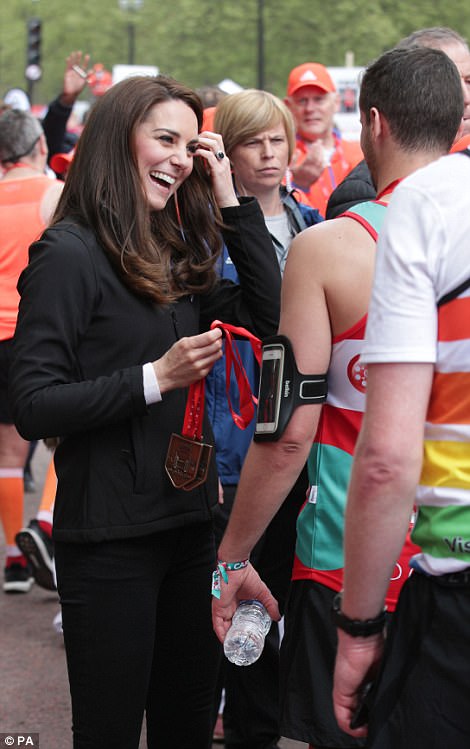 She decided to match her look with a pair of white Superga. Her relaxed vibes suited the royal and so we can accept these trainers on her. The pair she wore is the exact classic canvas plimsolls by Superga and are really cheap and affordable for everyone. Sporty looks are really fashion at the moment and so Kate followed the trend.
Wearing trainers as day-wear even for public occasions instead of reserving them only for the gym is commonplace. So Kate keeps up with trends and we are not surprised about that.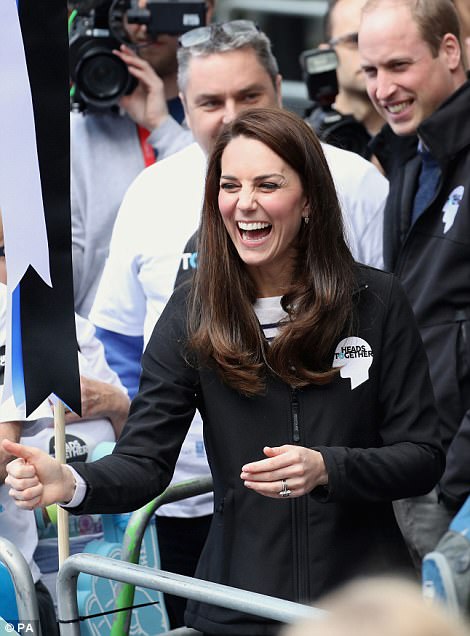 Kate and William cheered from the sidelines during the marathon. They were handing out bottles of water and some runners decided to had some fun splashing some water on them. The Prince appeared to take the joke better that his wife.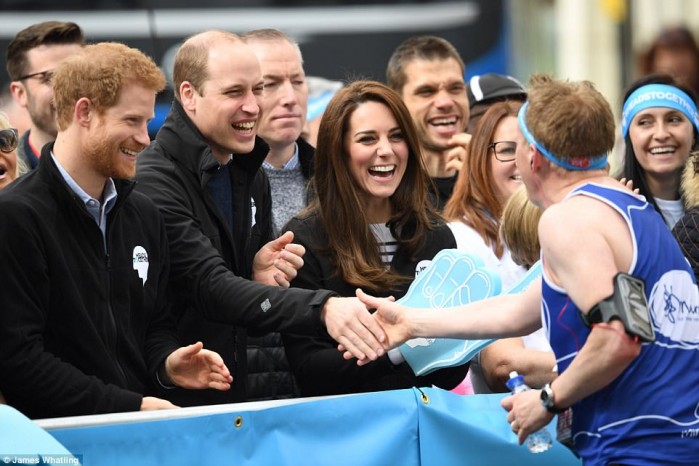 Then the Duchess of Cambridge was happy to pose for selfies with charity runners. The royals spend about half an hour hatting to supporters and clapping their hands to support the runners. We loved Kate's look as always.