Leave it to Kate Upton to stop traffic. The Sports Illustrated model was spotted shooting scenes for her new movie, Disaster Artist, in Beverly Hills recently, and the press went gaga over the blonde bombshell's super sheer ensemble, which revealed a black bodysuit underneath.
Kate's hair was arranged in Bardot style, though it was in disarray. That didn't matter, of course, since every guy who passed by the set was busy ogling at her ample bosom. Kate, in all her glory, looked like she was about to pop out of her dress.
Major cleavage action aside, the strappy heels she used to go with the frock were actually worth just as much attention. They were gold and knee-high, and she looked really sexy in them.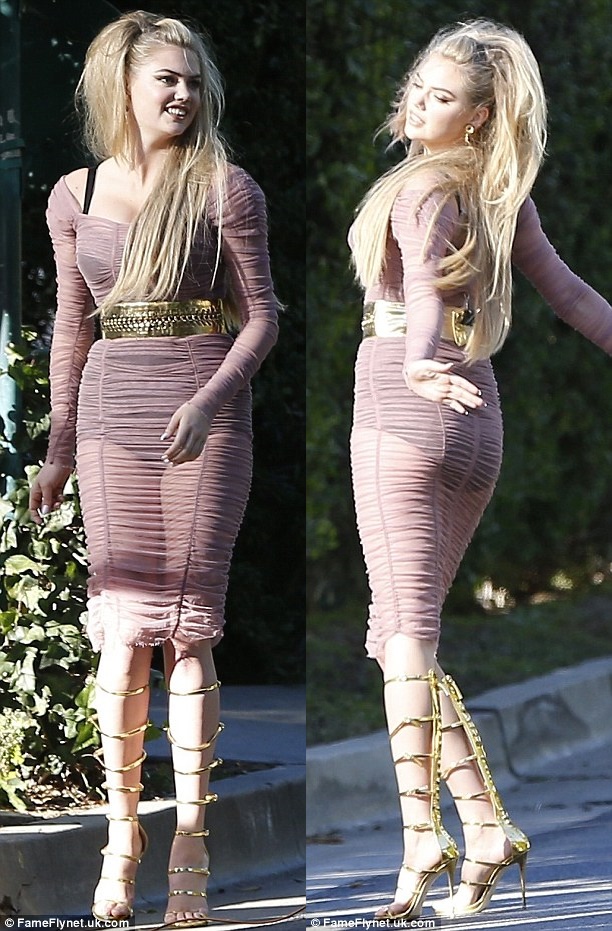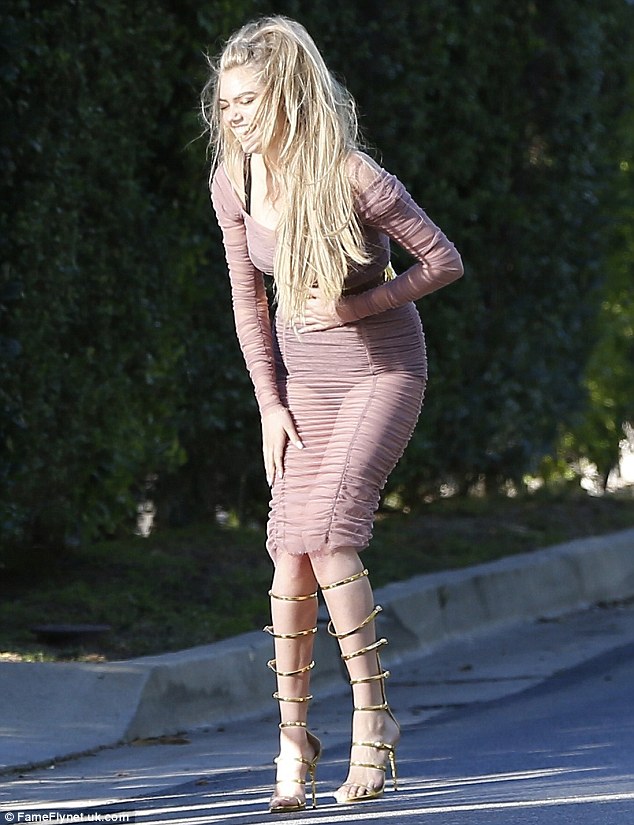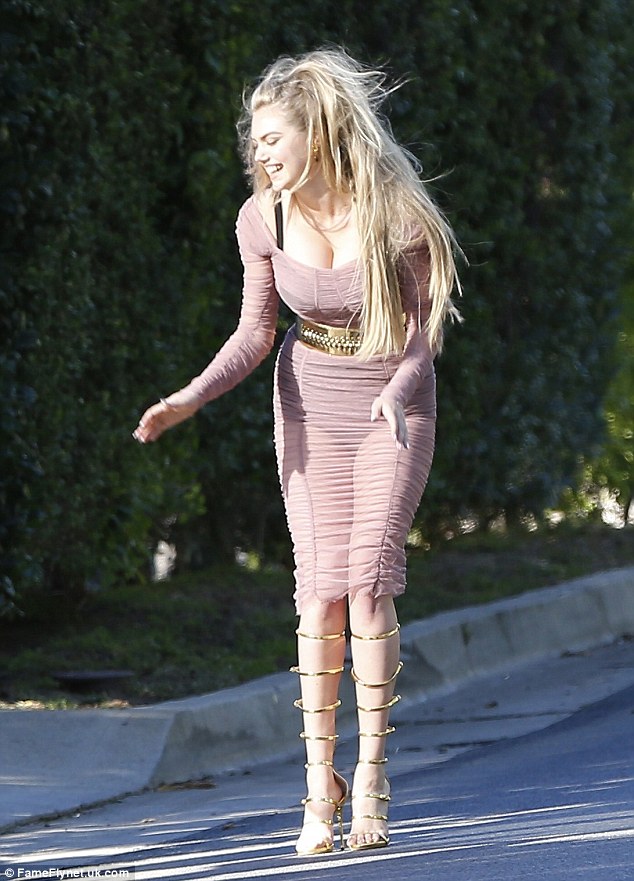 Kate Upton shoots scenes for her new movie, Disaster Artist, in Beverly Hills on December 16, 2015
I don't have the details on Kate's sheer and shirred dress, but her sandals are from Giuseppe Zanotti. They feature multiple slim horizontal buckled straps that go all the way up to the knees, 4.25-inch-tall gold mirror heels, and zip closures along the center back for easy access.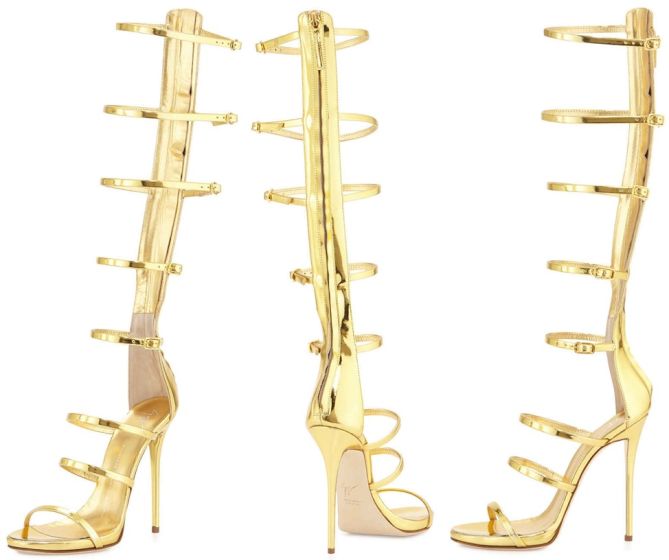 Giuseppe Zanotti Gladiator Sandals, $1295
A few moments later, Kate was seen changing into another attire. The outfit was just as pink, and she capped it off with an overcoat plus a pair of fancy pink ankle-strap d'orsay pumps. The effect was very "Barbie" doll-ish. No, her boobs were no longer on display, but the getup did showcase a lot of legs.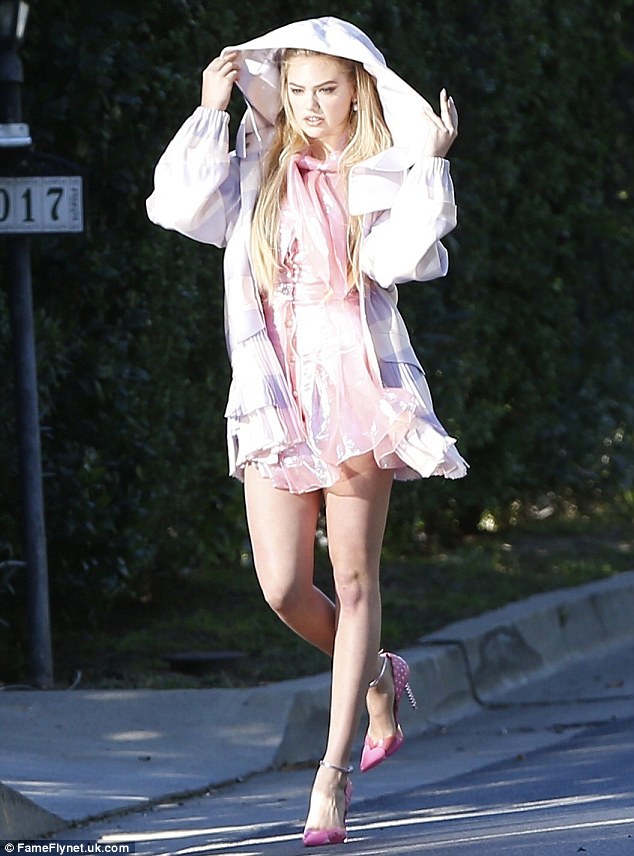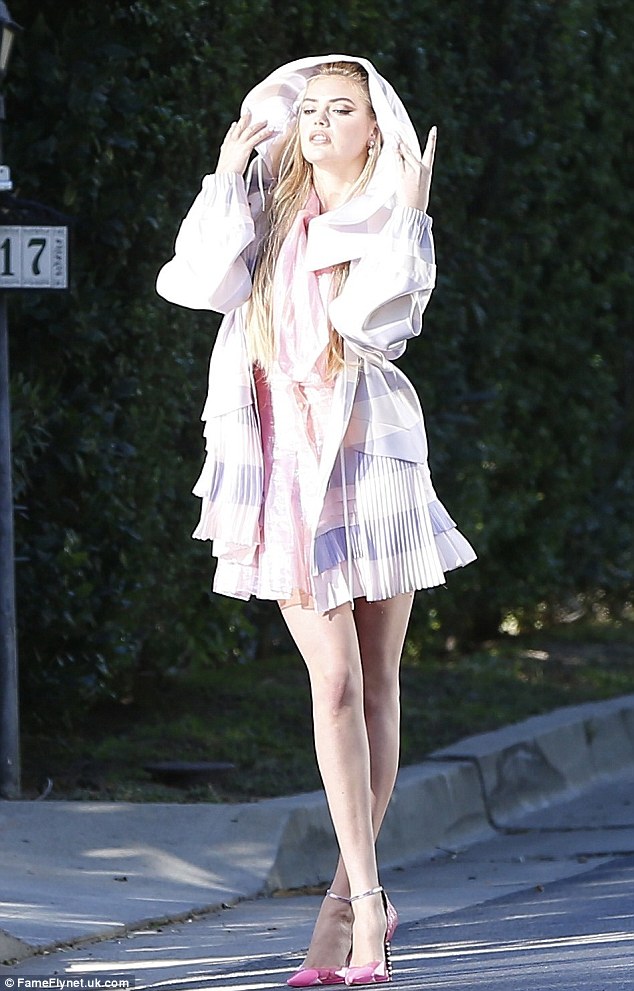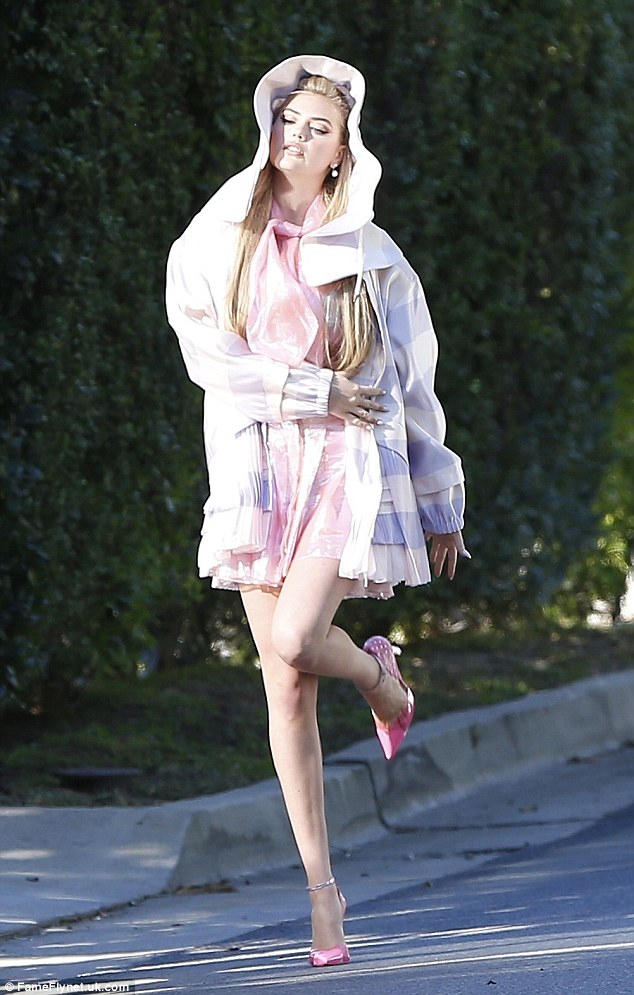 Kate changes into another pink-themed outfit complete with matching heels
I'm not a fan of the second outfit, but I do like the shoes. Scrap that, I'm not fond of both ensembles. However, the two pairs of shoes she used to finish them are all gorgeous.
It took me quite a while to figure out who made her pink pumps — that would be Sophia Webster. Up close, you'll see that the heels are textured and the vamps are detailed with clear PVC panels. Here is a similar style minus the  ankle straps. Will you care to give it a try?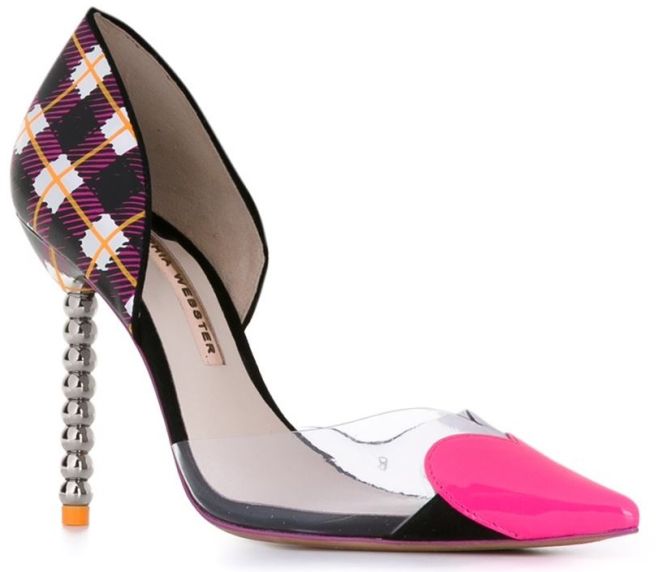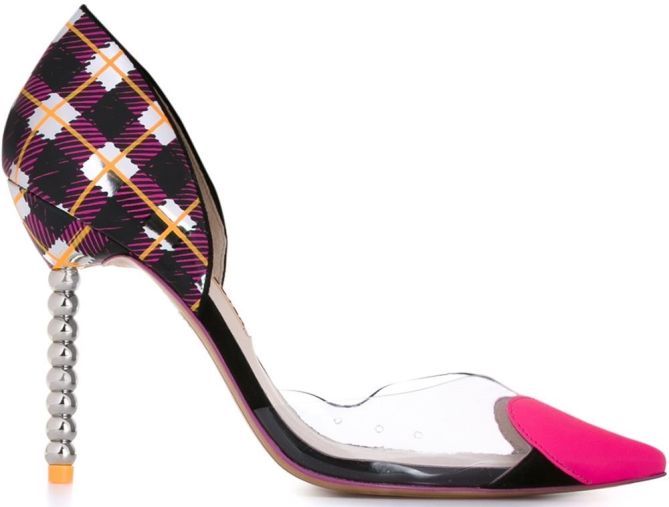 Sophia Wesbter Pointed Toe Pumps, $408 (was$ 582)