While Jennifer Lawrence took everyone's breaths away in a Dior Haute Couture gown at the London premiere of Hunger Games: Mockingjay Part 2 on Thursday, Katie Price made people's jaws drop for  another reason. All eyes were on the TV personality as she arrived at the red carpet in nothing but a swingy cape and a bodysuit. The ensemble showcased her derriere and side-boobs, while a pair of over-the-knee boots and a clutch complemented the attire.
Fortunately, Katie didn't look like a hot mess. Sure, the outfit was tacky, but she didn't look too bad. I mean, I've seen her in crazier outfits.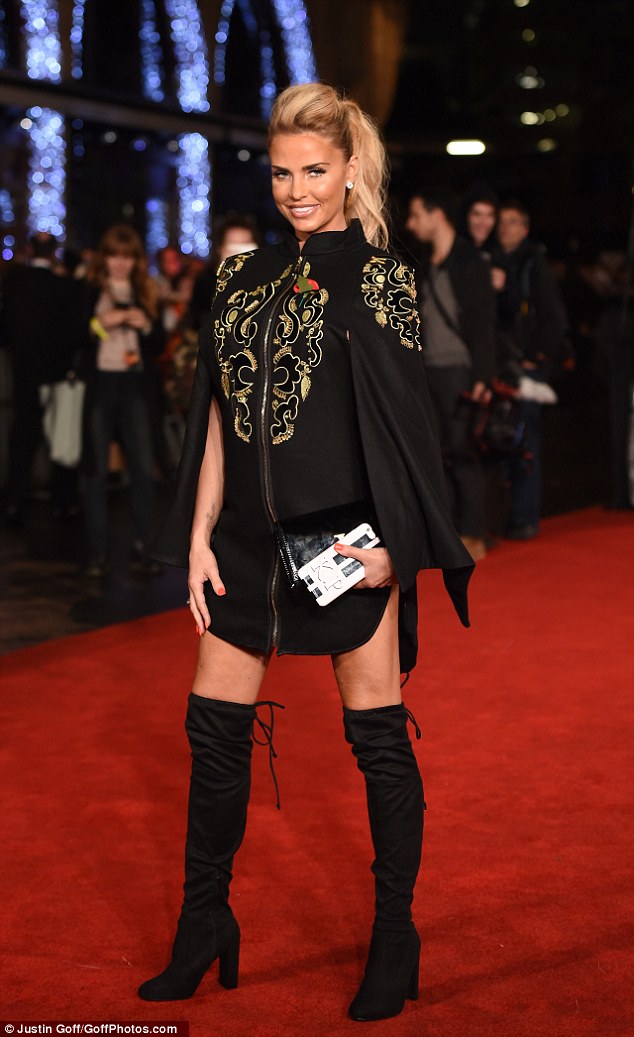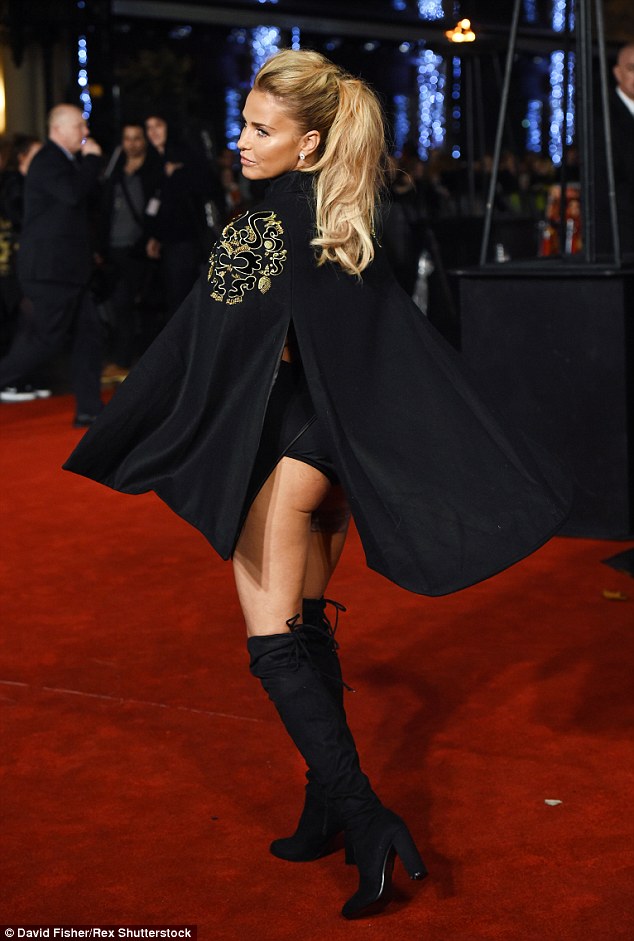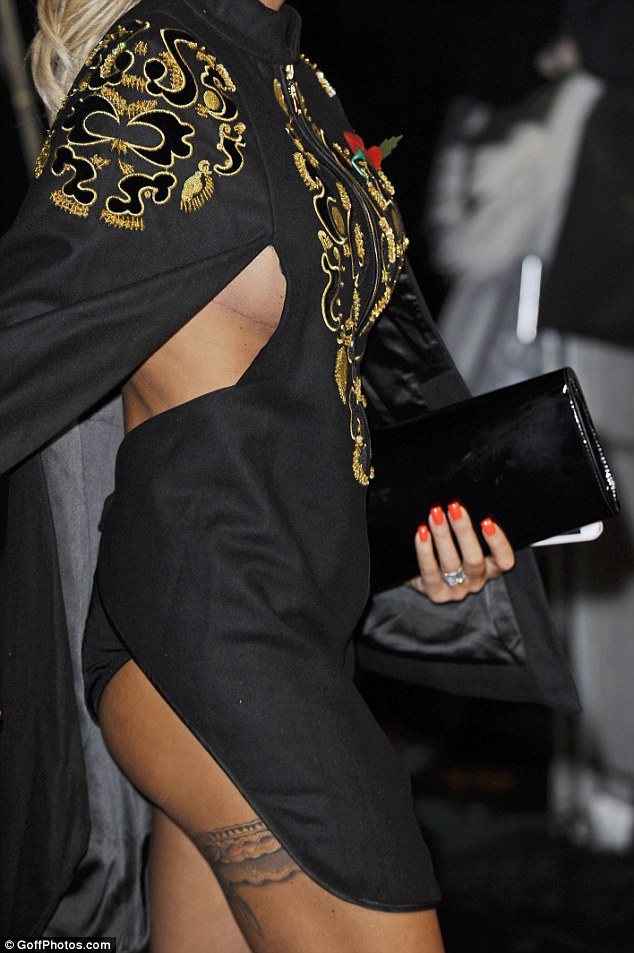 Katie Price shows off derrier, tattoo on legs, and side-boobs as she attends the premiere of Hunger Games: Mockingjay Part 2 in London on November 5, 2015
Do you fancy the getup?
The cape has some potential, but I don't like how she wore it with panties instead of, say, shorts. Simple black shorts would have been classier to look at. Would you agree?
Katie's cape is from The Henley House. You can't purchase it online so you'll need to be creative if you wish to acquire the piece.
As for Katie's over-the-knee boots, I couldn't find any information on them, but they look very similar to the "Highland" from Stuart  Weitzman. Here's the pair in classic leather: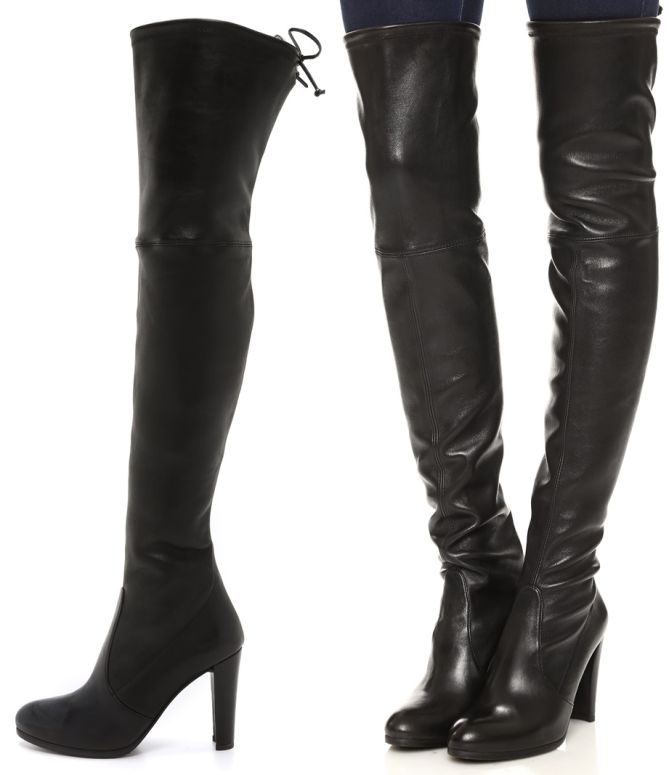 Stuart Weitzman Highland Boots, $855
It appears Katie wore the boots differently by scrunching the top portion of the shafts over the knees instead of pulling them all the way up to her thighs.
The Highland and their little sister, the Lowland (flat version) are celebrity favorites. What makes them appealing is the silhouette. It's timeless yet modern, and sophisticated but sexy. Price-wise, while Stuart Weitzman boots are expensive, they're the kind of shoes that give great value for your hard-earned money.
If you're dying to own a  pair of these extra tall SW boots, grab one pronto. To channel Katie Price, pair 'em with a swingy cape, but do be sure to wear tights or shorts underneath.