Kate Moss is dating a much younger lad named Count Nikolai von Bismarck. He is 28 years old, which means he is 14 years younger than Kate. It appears the iconic model is having a bit of fun after leaving her husband. Would you agree?
Speaking of Kate and her boy-toy, the two were spotted leaving their hotel in London on Thursday morning. They were probably headed home after attending the launch of her collab collection for Equipment x Net-A-Porter the night before. Kate was fresh-faced but looking sleek in black skinny jeans, a blazer, and a button-down shirt. She capped off the mix with a star-spangled necktie, dark sunnies, and a pair of strappy boots.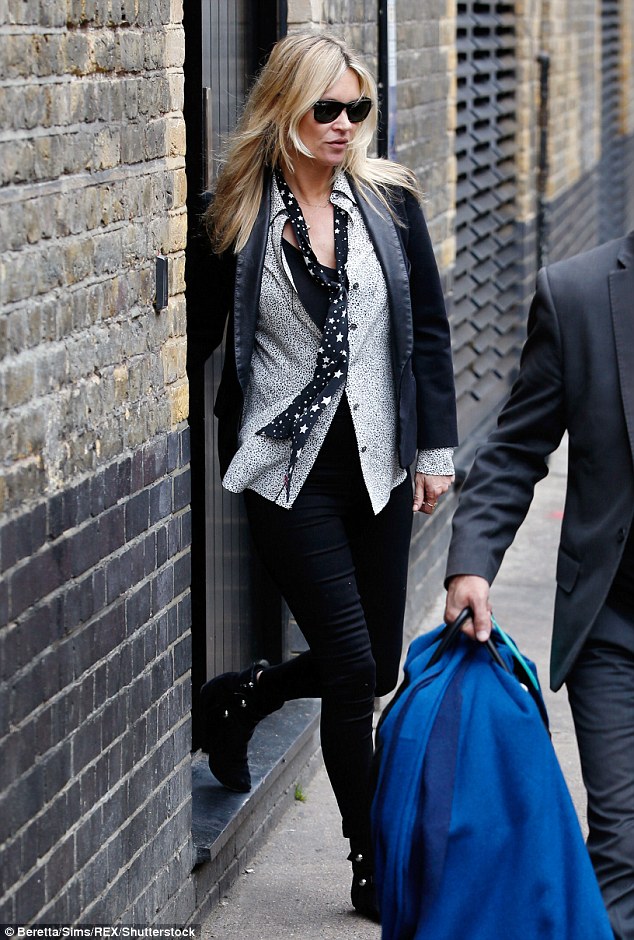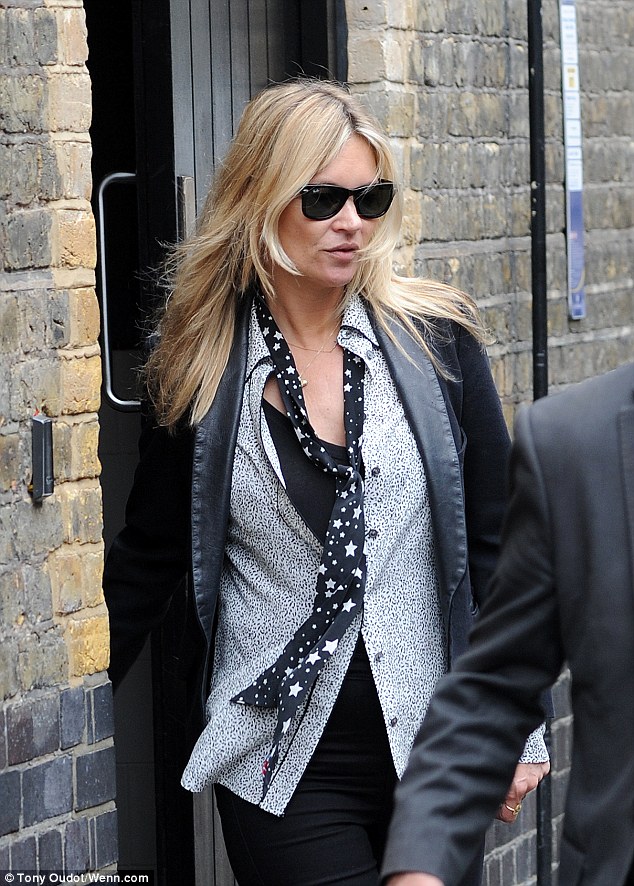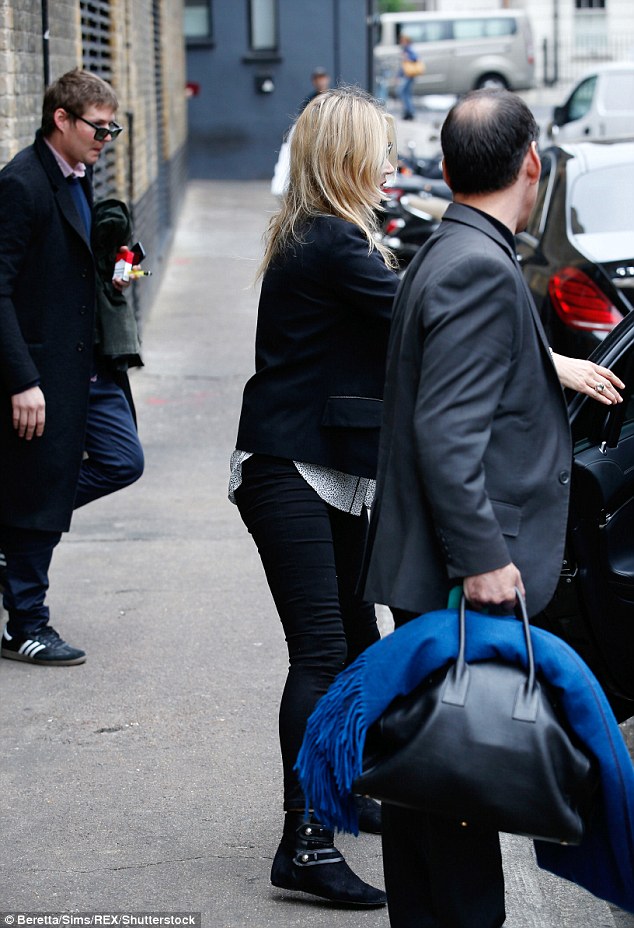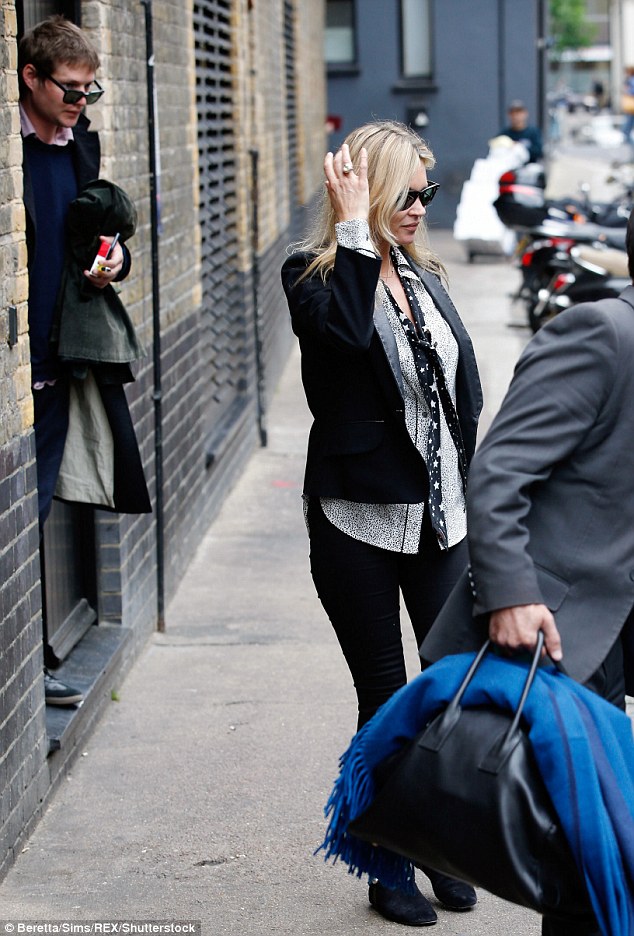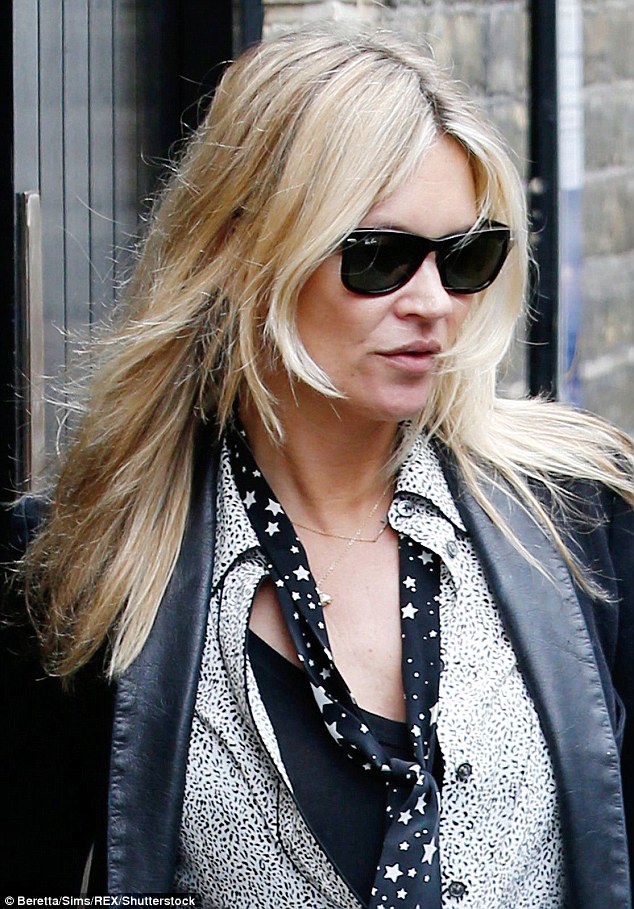 Kate Moss and boyfriend Count Nikolai von Bismarck leave their hotel in London on June 2, 2016
This is Kate's go-to style. Dark, edgy, and always rocker chic. Do you approve?
Occasionally, I wish she'd put on something bright and billowy. But hey, that would be like looking at a different person altogether.
Kate's predominantly black getup is actually easy to copy and pull off. You just have to make sure you have all the key pieces, like the necktie, the sunnies, the blazer, and the boots.
I couldn't find any deetz on the blazer, but you can easily score a similar piece from your favorite department store. Kate's star-print tie is actually from her collab collection while the black sunnies are from Ray-Ban. Both are available for the taking, if interested.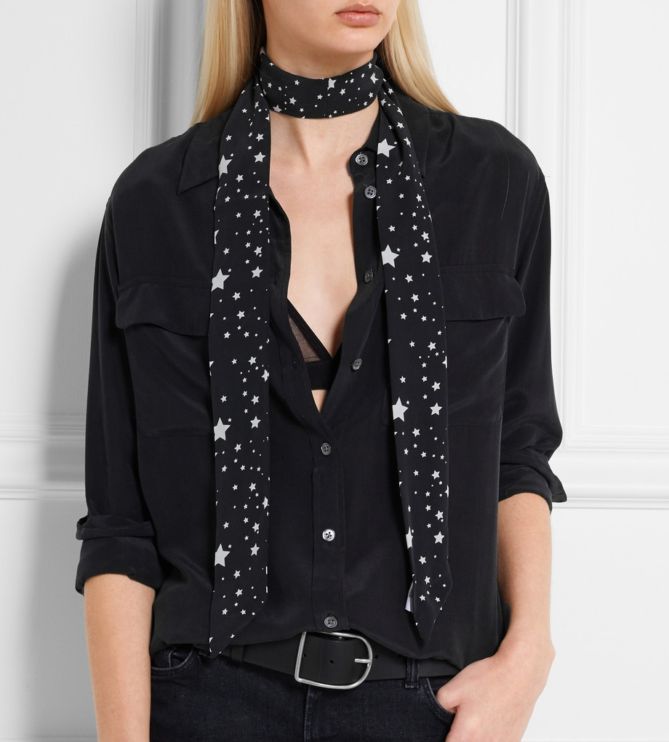 Kate Moss for Equipment Bria Printed Silk Crepe de Chine Scarf, $80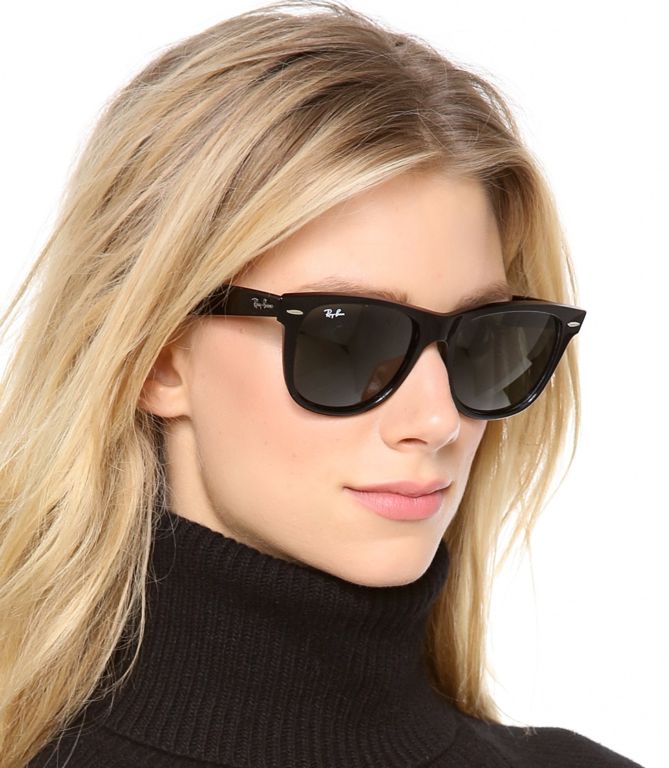 Ray-Ban Original Wayfarer Sunglasses, $150
Of course, this post wouldn't be complete without a note on the footwear. Kate's strappy flat boots are the Isabel Marant Roddy. They're crafted from suede and feature smooth leather panels on the straps and sides. Here's the pair up close: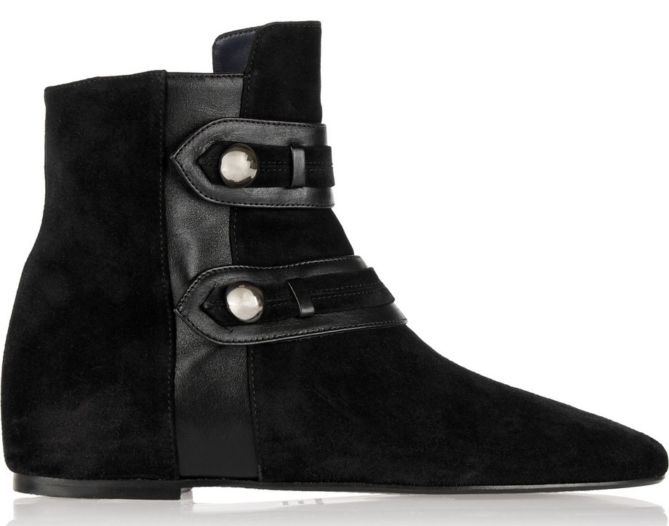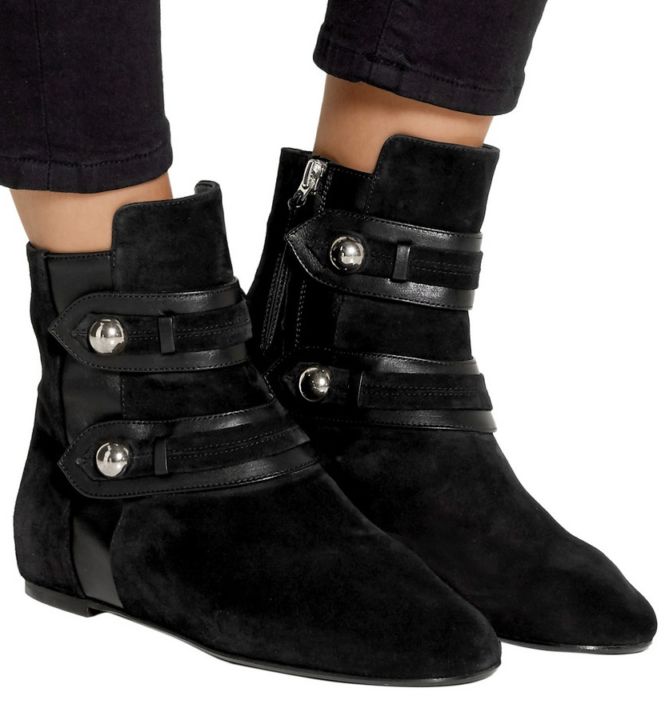 Isabel Marant Roddy Ankle Boots, $735 (sold out)
Do you like what you see?
Sorry but the boots are sold out. As an alternative, you can try the Ralf suede ankle boots instead. They don't have the buttoned straps, but they're just as interesting and as sleek: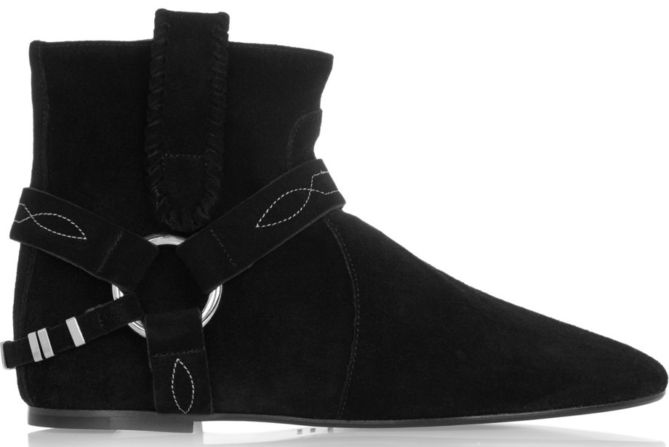 Isabel Marant Ralf Suede Ankle Boots, $575
For the frugal fashionistas, you can go with the Minnetonka Dixon boots instead. They're not as pointed nor as flat, but they look just as sleek. Plus, the textured straps give 'em a really unique flavor: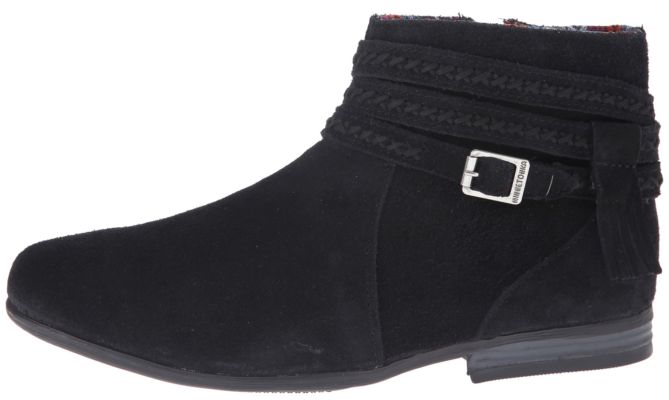 Minnetonka Dixon Boots, $73