Kate Moss celebrated her 41st birthday on Friday. Prior to the big day, however, the former supermodel was spotted leaving her home in London looking all glammed up. She sported a very natural no-makeup look, but accessorized with a pair of earrings and a pendant necklace to polish up her appearance. Her outfit included black leather pants and a black t-shirt styled with a fur coat and some chunky platform sandals.
The outfit was glamorous and retro-inspired — not my kind of style — but certainly the kind of getup that made Kate a fashion icon.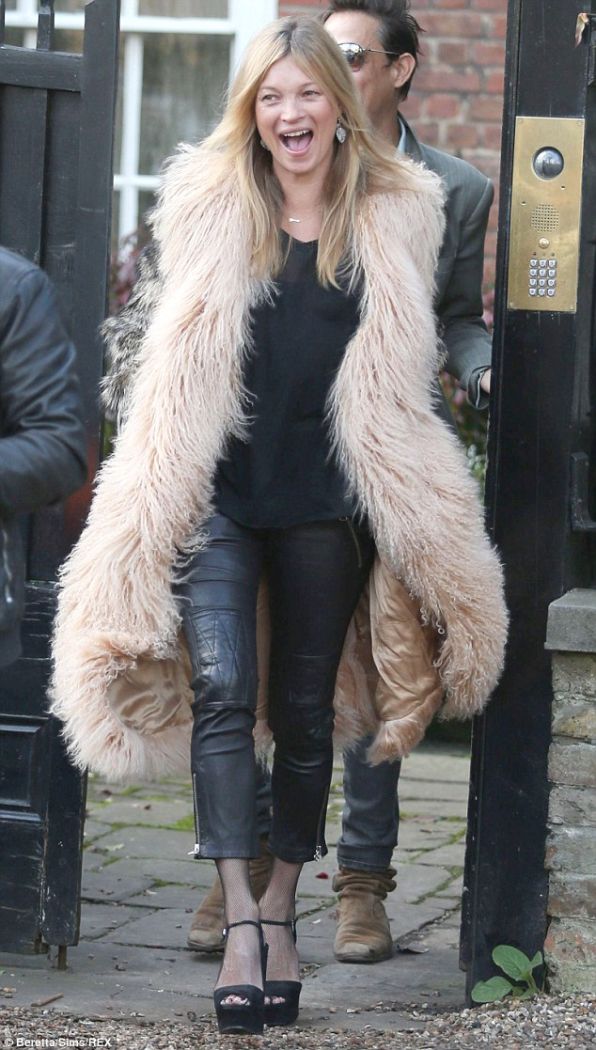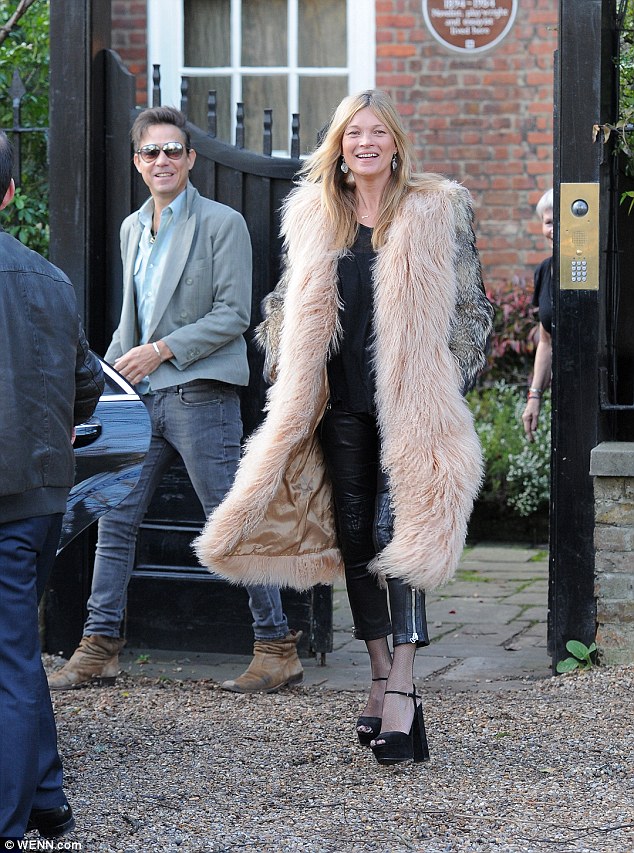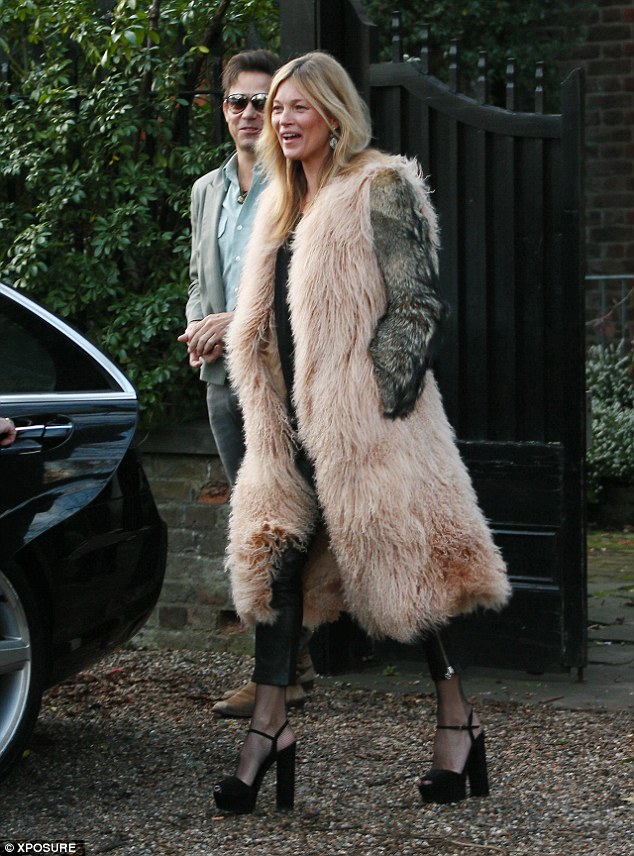 Kate Moss leaves her London home to spend the weekend and celebrate her birthday in the country, January 15, 2015
How do you like Kate's pre-birthday outfit? Do you approve or do you think she should dress her age?
You know, I can't help but admit she looks good in the ensemble. For some reason, only the likes of Kate Moss can pull off such an attire. Would you agree?
Speaking of the outfit, do you think you can wear fur and platform sandals together like Kate here?
If you wish to steal her style, you can do so using these sandals from MICHAEL Michael Kors and Steve Madden. Both come in the same silhouette as Kate's sandals. Both are also affordable enough to grab: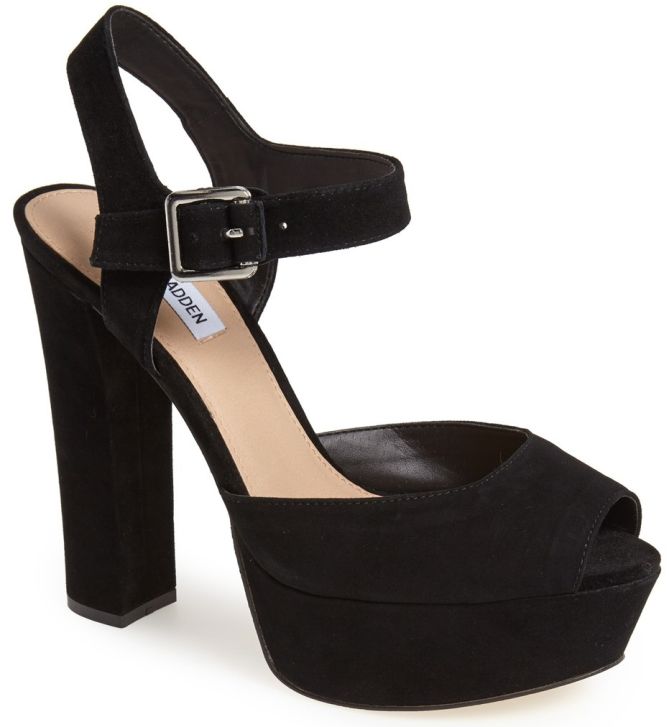 Steve Madden Jillyy Platform Sandals, $100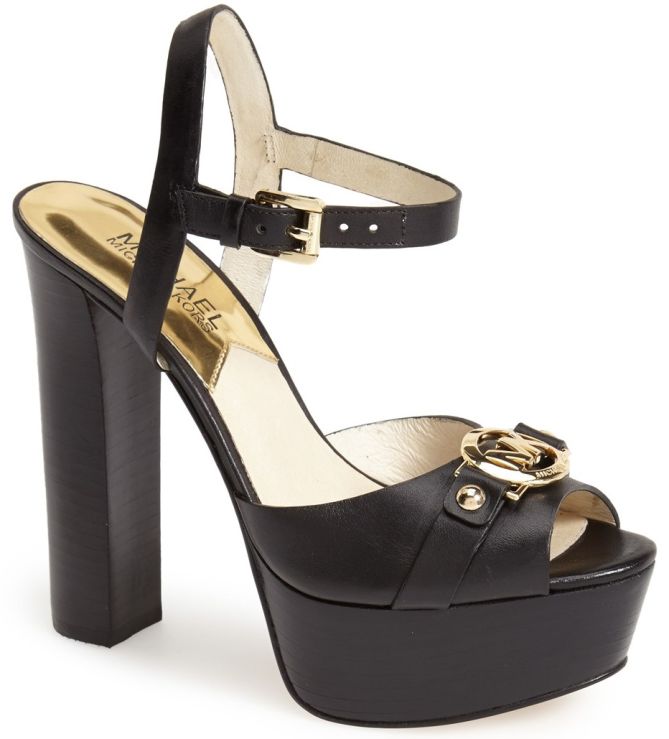 MICHAEL Michael Kors Racquel Platform Sandals, $165
Use any of these sandals with black skinny jeans, a black t-shirt, and a fur coat or jacket (like the one from Leith below) to steal Kate's look: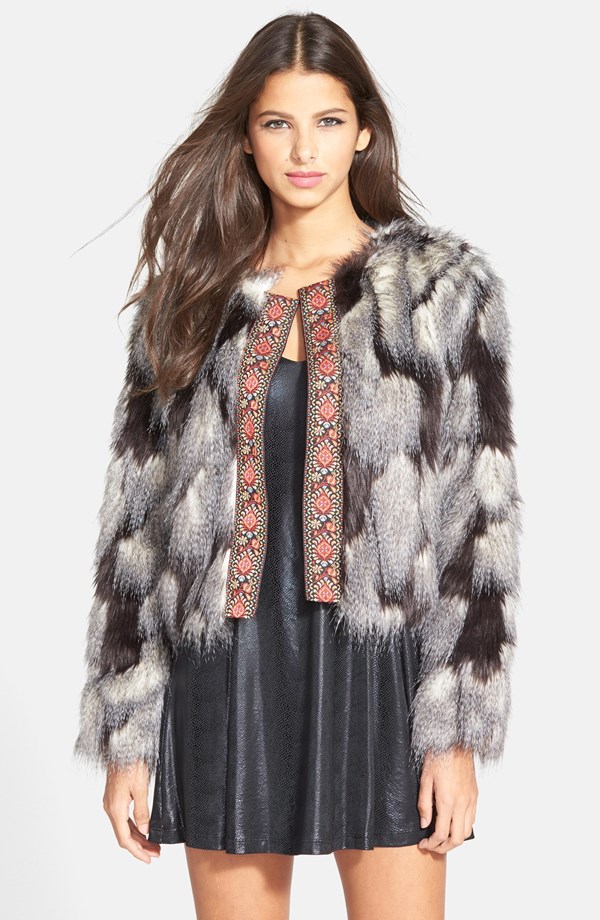 Leith Brocade Faux Fur Jacket, $50 (was $98)