Kate Moss is said to have a heated argument with actress Lindsay Lohan at Chiltern Firehouse recently. Reports say that the 40-year-old model was not happy about Lindsay's getting in touch with her husband Jamie Hince during her stay in the United Kingdom after they met while working on some music last year.
According to some sources, the argument between the two celebrities went on for a while. Kate seemed to be annoyed with Lindsay for contacting Jamie and she was ranting about it to fellow diners at the restaurant.
The model was also seen last Saturday in a hurry to get away from somewhere as she was running to catch a cab in her heels. But we can't deny the fact that even on a hurry and even if she didn't seem to put much effort in making herself look beautiful, Kate was still a beauty when she was hurrying up for a cab that Saturday. She was wearing a casual ensemble made up of a blue and white striped top and a pair of tight-fitting jeans. She matched her casual outfit with a Tabitha Simmons Phoenix buckled suede ankle boots.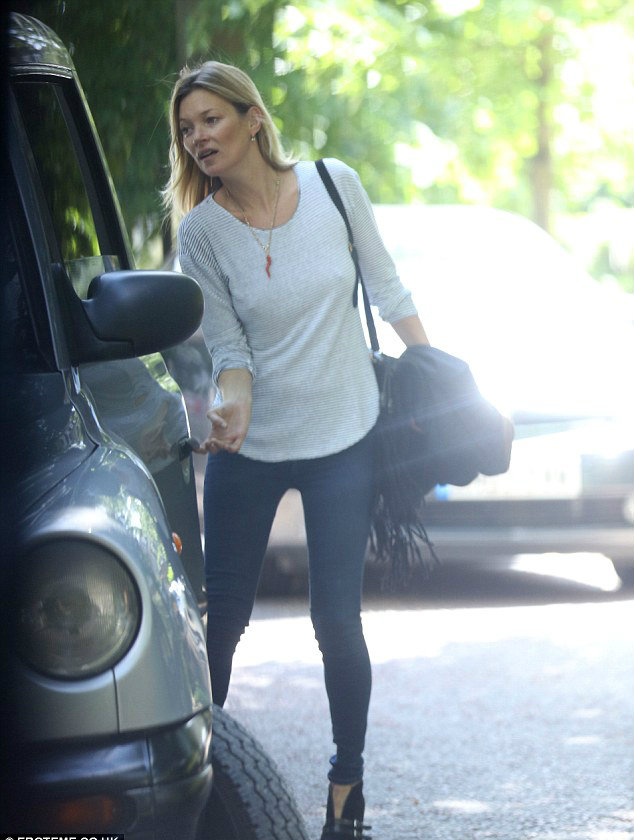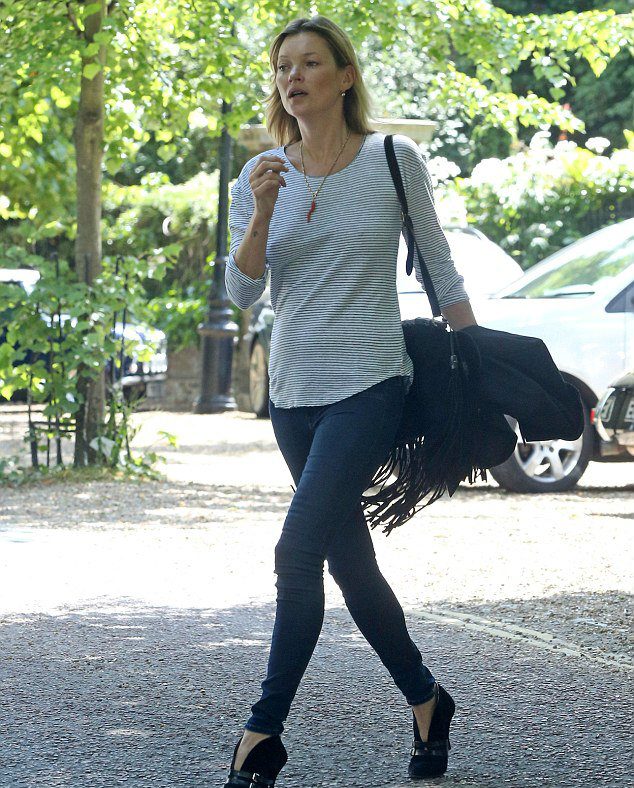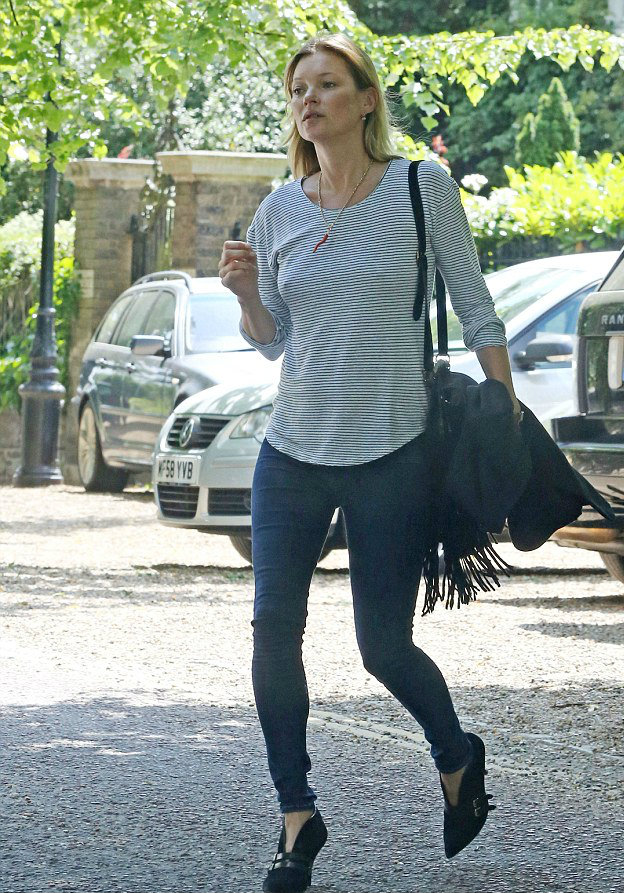 Oh well, whatever the rift is between Kate and Lindsay, I hope it will end soon and that Lindsay will just leave Kate and Jamie's marriage alone.
Anyway, how do you like Kate's booties? Well, it doesn't quite look appropriate for her attire but I couldn't deny the fact that the booties is a hip. They're from Tabitha Simmons and you can purchase them online at Net-A-Porter.