Don't get me wrong, I think Kate Moss' bohemian-rocker chic style is worthy of a nod, but in most cases, she always appears as if she needs a good bath and some sobering up. I don't know if she drinks a lot or doesn't take a shower on a daily basis, but that's just the impression she gives me.
Well, that is, up until I found these photos of the iconic model attending the Business of Fashion Gala held in London early this week.
For the occasion, Kate cleaned up real nice for a change. She looked impeccably polished in a Chinese-themed floor-length pussybow gown paired with on-point extras such as snake-print heels, a metallic clutch, and chandelier earrings. The legendary waif also wore a more natural beauty look. There was none of the usual cateye makeup and messy hair. In place was a neat updo and barely-there makeup meant to accentuate her features.
To be honest, I think it was the best she has looked in years. Yes, the outfit was a tad prim but she looked far more sophisticated and elegant in it. Check out the photos below and then tell me if you agree?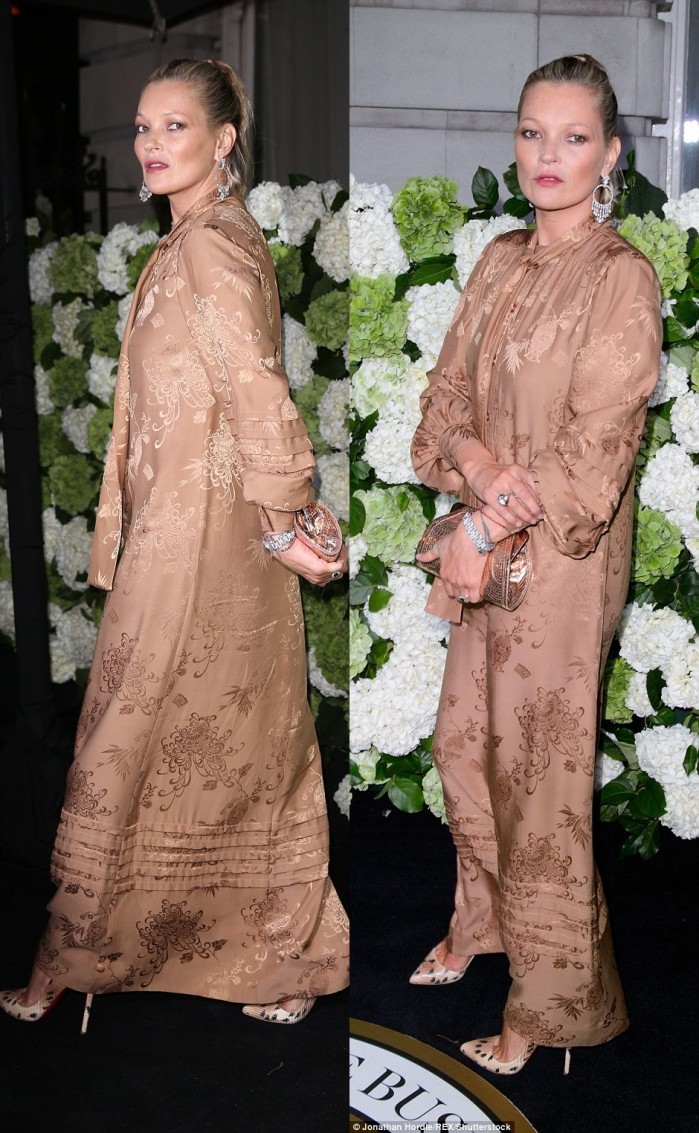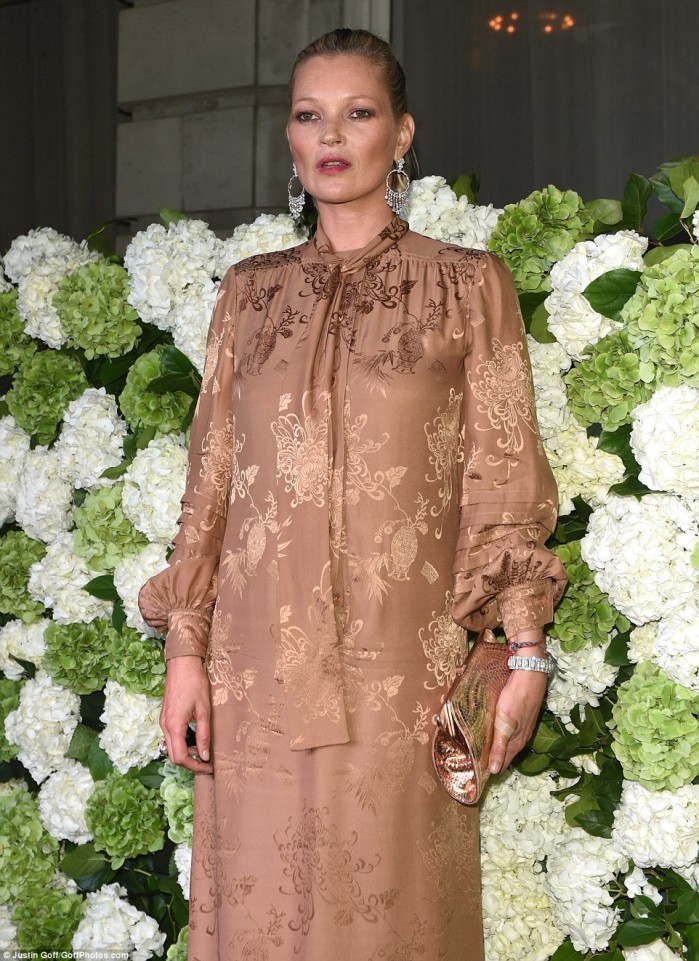 Kate Moss attends the Business of Fashion Gala held in London on September 19, 2016
Well? Any thoughts?
I love how she teamed the patterned dress with highly textured accessories. Doing so injected a refreshing twist into the monochromatic attire.
No information has been released on Kate's dress at the moment, but her exotic-skin pumps are by Christian Louboutin. They're the "Pigalle" in python. Below is a similar style with shorter heels for you to check out. This variant is no longer available, but other colors and versions of the Pigalle are ready for the taking if you wish to grab a pair. Simply Google them online: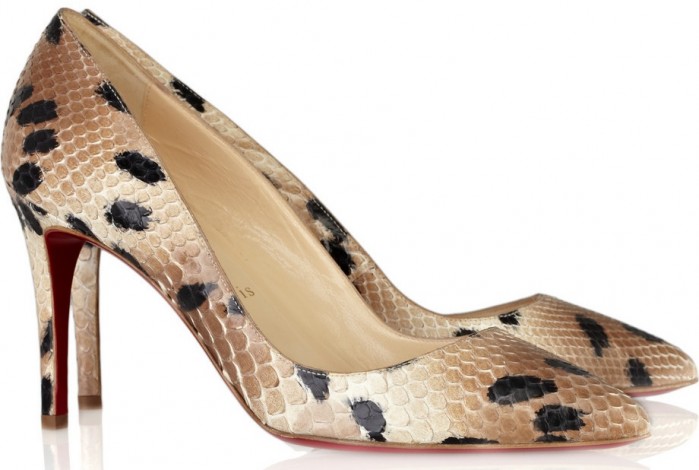 Christian Louboutin Pigalle 85mm Pumps in Python, sold out
If I'm not mistaken, Kate's pumps feature 4-inch-tall heels instead of three. Below is the cheetah print version with 4-inch-tall heels for you to mull over. If you're looking for statement shoes, these pumps are "IT". You can rock 'em with anything too, be it jeans, shorts, or a dress. They retail at $695 over at Barneys.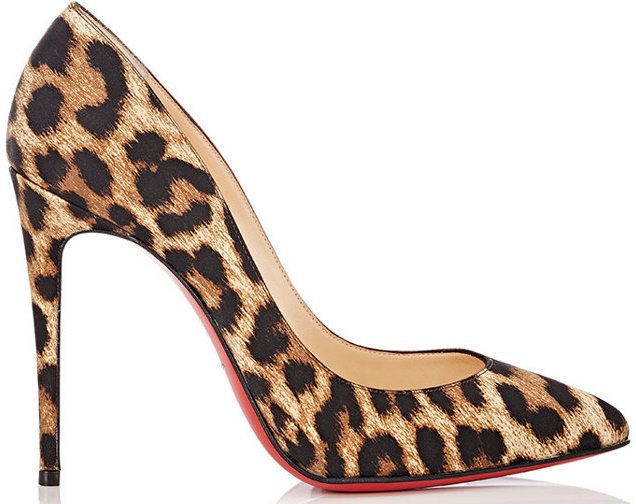 Christian Louboutin Pigalle Pumps in Cheetah Print, $695