It seems that Kate the Duchess of Cambridge feels better and infact last morning she was playing the role of Dancing Queen.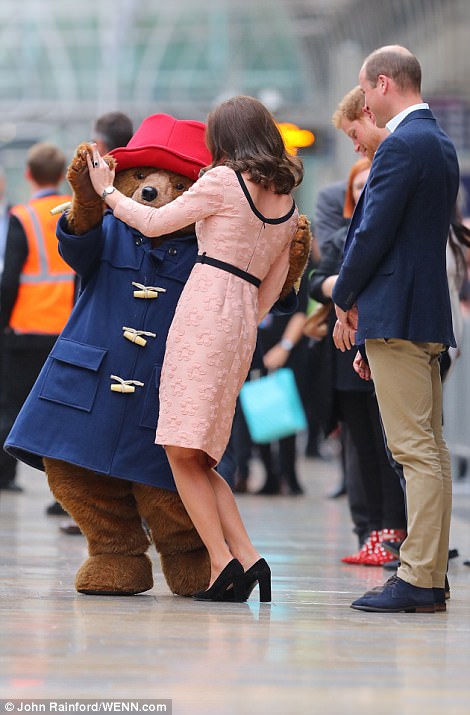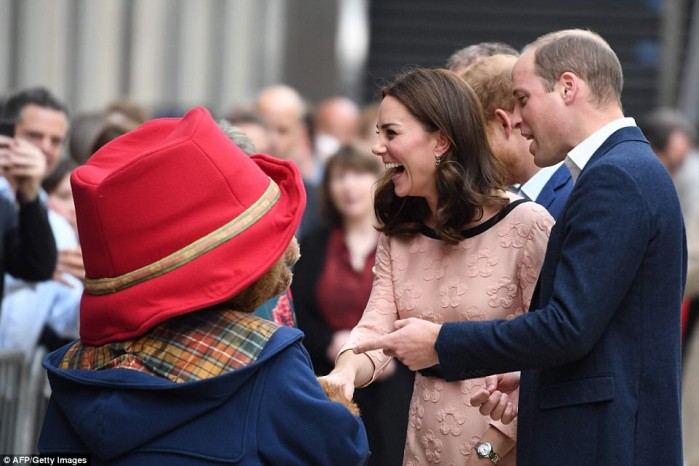 She was at Platform 1 at Paddington station in London after making a surprise appearance with her husband Prince Harry and the cast from the new Paddington 2 movie in a charity event for children. She looked amazing while dancing with the actor inside a Paddington costume with the sound of calypso band D-Lime who played on the soundtrack of the first and second Paddington films.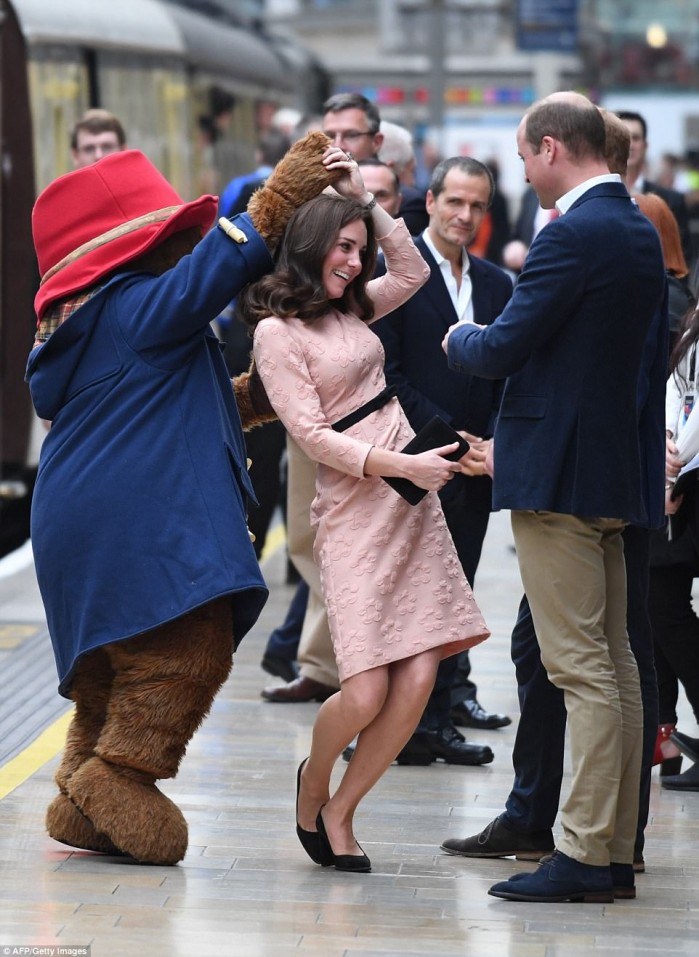 This was the second pubblic appearance of the Duchess after the sickness in September due to her third pregnancy. She decided to join this event because she felt so much better. They stayed with the actor Hugh Bonneville and other members of the cast of this film. They met 130 children from around a dozen of the 30 organisations supported by their royal charities forum. Kate was really chic and elegant as always. She wore a pink dress with flower motif and with a bow detail waist. This dress looks like the ones used in the sixties. The lenght of the skirt is perfect and also the three quarter sleeves lenght. At her feet she had a beautiful pair of suede shoes by Tod's. The block heel is perfect for her outfit even if she usually wears the stiletto one. This pair of shoes is really practical for royal walkabouts seeing that she is also pregnant. Then there is also the sharply pointed toes that keeps things chic. There are also some other alternatives that of course are cheaper. They would be perfect for your autumn looks.
They chatted to children on board the Belmond British Pullman steam train for more than 45 minutes and then they waved them when they left for a journey into the English countryside. Kate talked a lot with Esther Windsor and her daughter Lilly of 10 years old. She discussed her shared interest for art with Lilly. She is happy that children are creative. They also talked about the film Paddington movie and their plans to see the second one. The film will come out on November 10 in theatres. Kate and William tried to talk with as many children as they can.
Let's copy Kate's look.