Free spirited Hollywood royalty, Kate Hudson, stole the spotlight at the Golden Globe Awards held on Sunday. The blonde cutie rocked a nude-colored belly-baring ensemble bedecked with studs all over. The outfit showcased her cleavage, toned abs, and gorgeous tan. Coupled with Kate's disarming smile, you could say she was a vision to behold on the red carpet.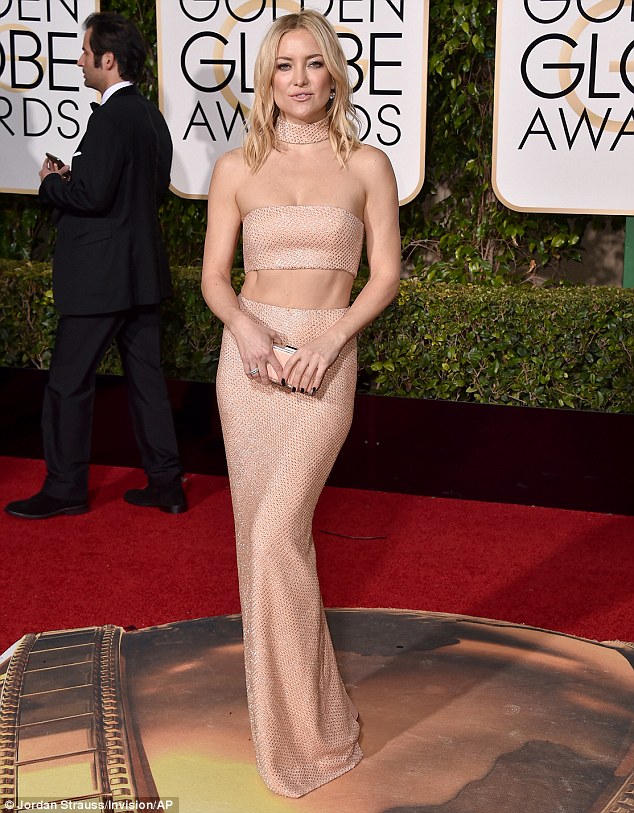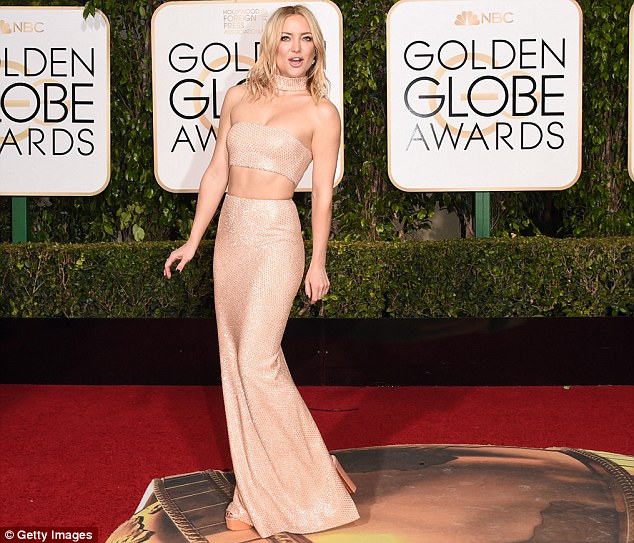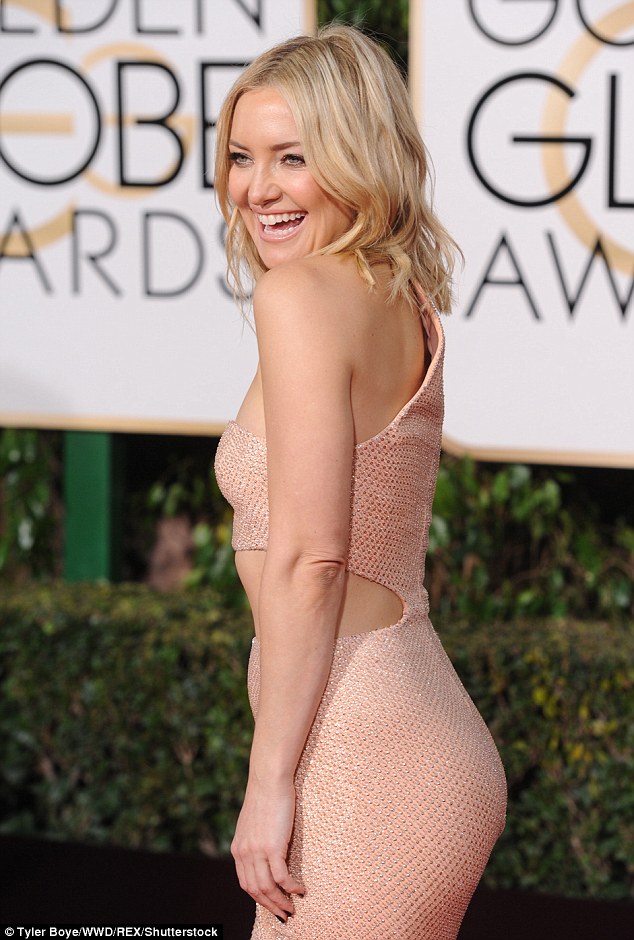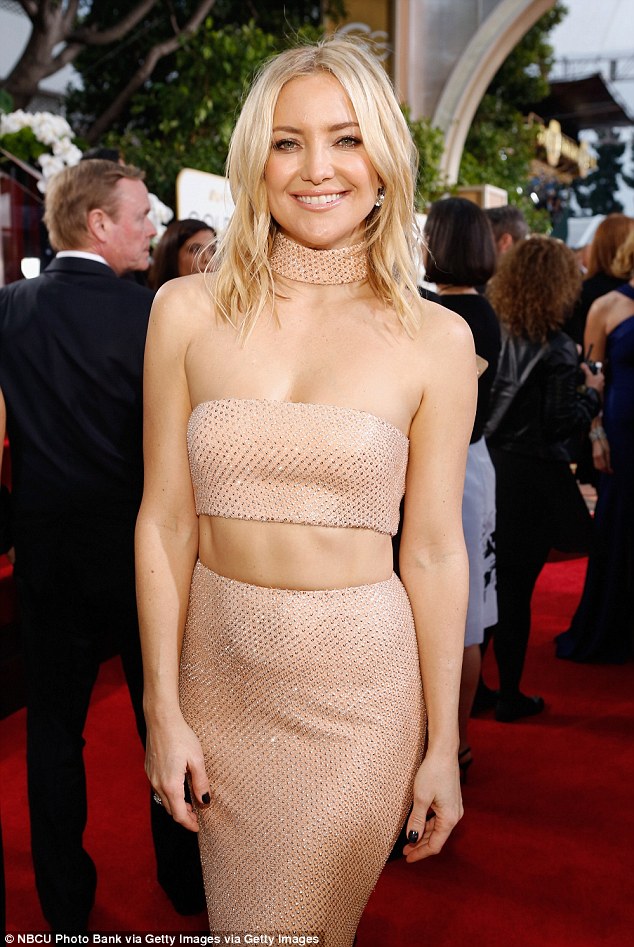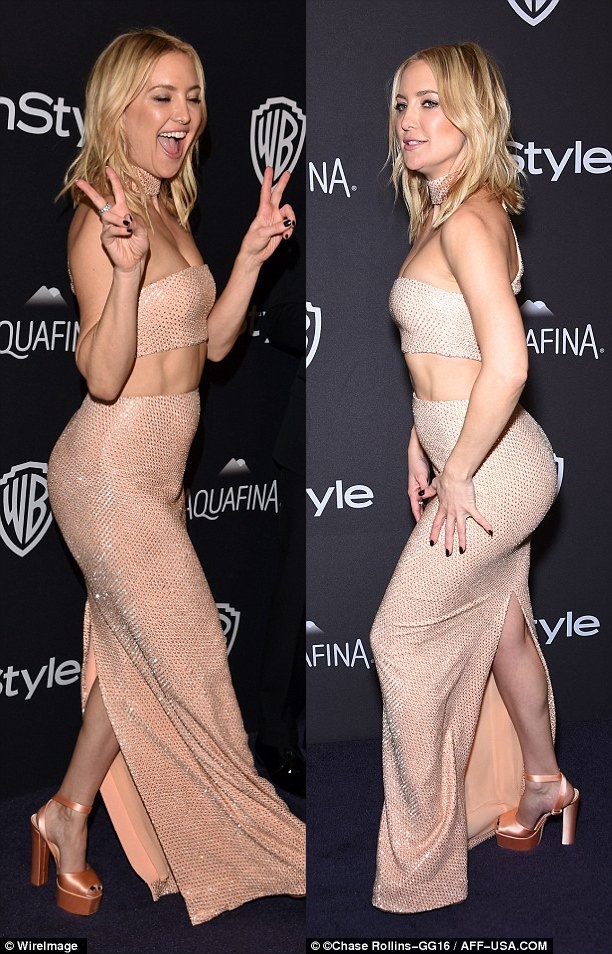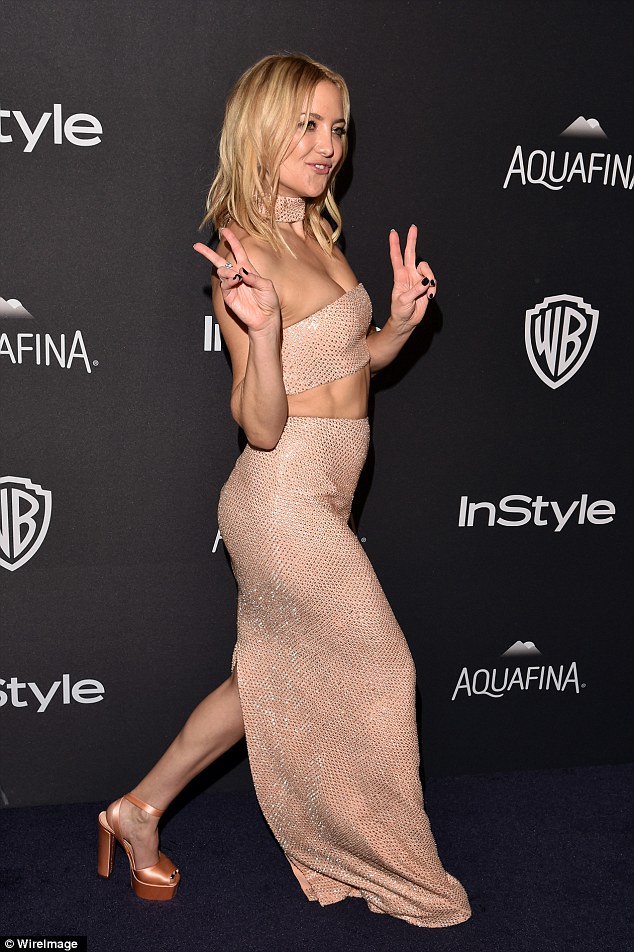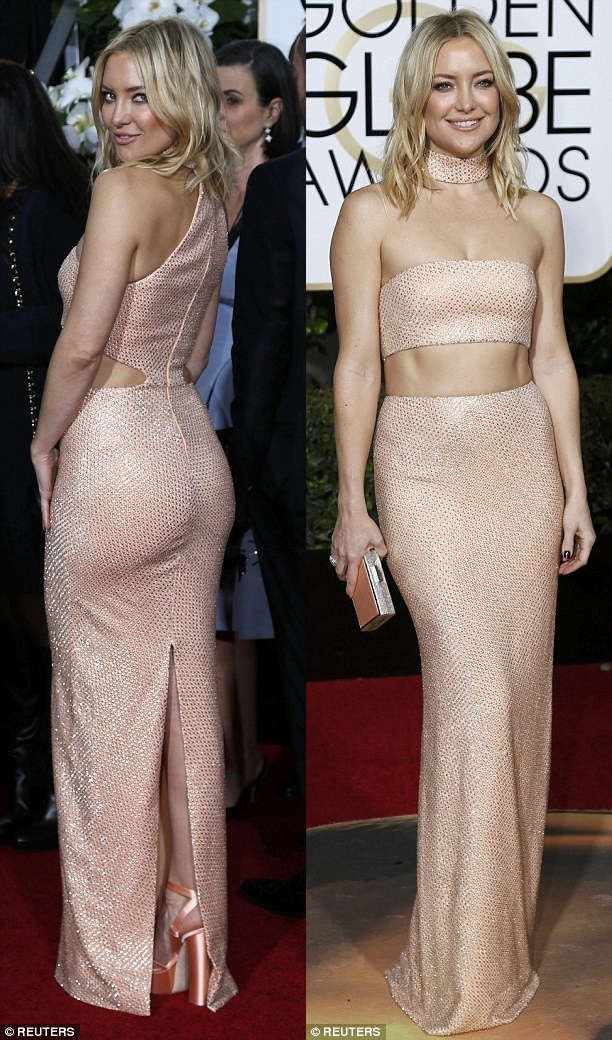 Kate Hudson attends the 2016 Golden Globe Awards in Beverly Hills on January 10, 2016
She looks fabulous. Would you agree? I can't say if the dress is appropriate for the occasion, but it sure is sexy. Besides, she doesn't look trampy in it so it's all good.
Kate's nude frock is from Michael Kors. What I'm more interested to talk about, however, are the shoes she used to go with. Those platform sandals look rather fancy. Yes?
A quick lookup on the pair gave me the name Giuseppe Zanotti. They're the "Lavinia" sandals, a style detailed with thick chunky 6-inch-tall heels, 1.5-inch-thick platforms, and wrap-around ankle straps. I couldn't find them in orange satin online, but below is the gold version for you to peruse: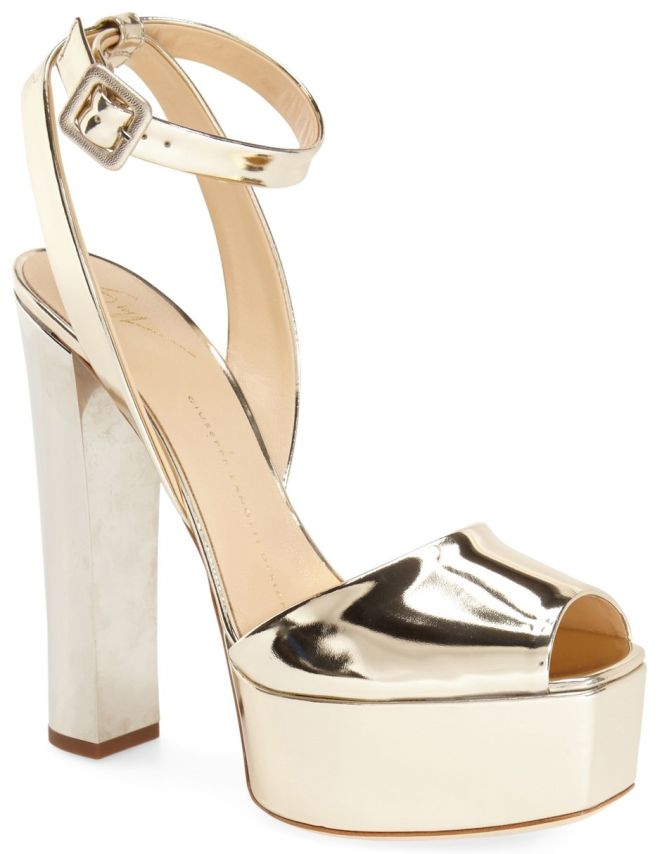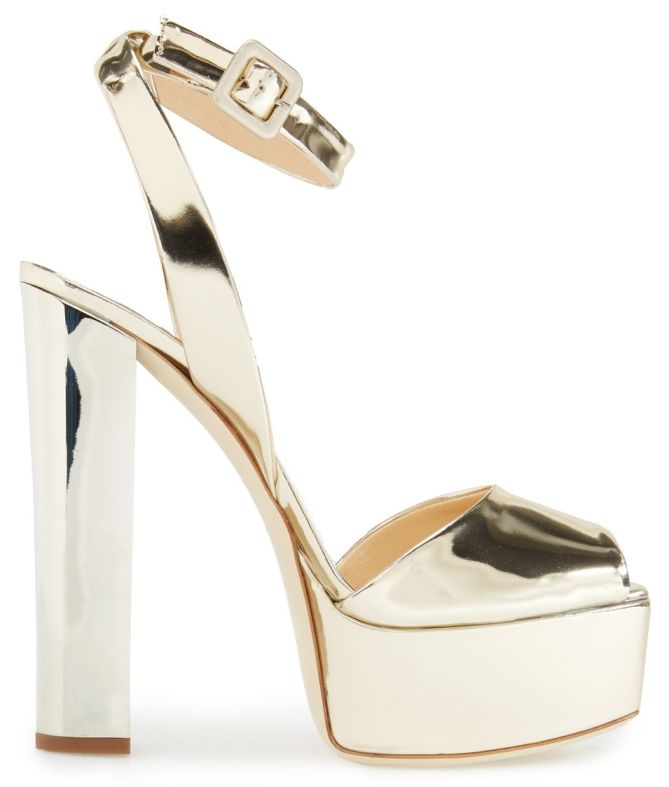 Giuseppe Zanotti Lavinia Sandals, $795
Do you like what you see?
You can find the shoes online if you fancy the silhouette. They are quite tall, so be sure you know how to teeter. They retail at $795 a pair so be prepared to splurge as well.