Oftentimes, we see celebrities appear on shows like Good Morning America looking all dressed to impress. Kate Hudson, however, is a deviation from that norm. The actress arrived at the GMA studios in New York City on Wednesday in a very casual getup of jeans and a black tank top.
Yes, she wore the combo for her guesting, and yes, she looked 100% confident while rocking the getup. Perhaps one reason was because Kate did complement the mix with standout heels — a pair of gold-trimmed Bordeaux-hued platform sandals that elongated her legs and amped up her sex appeal.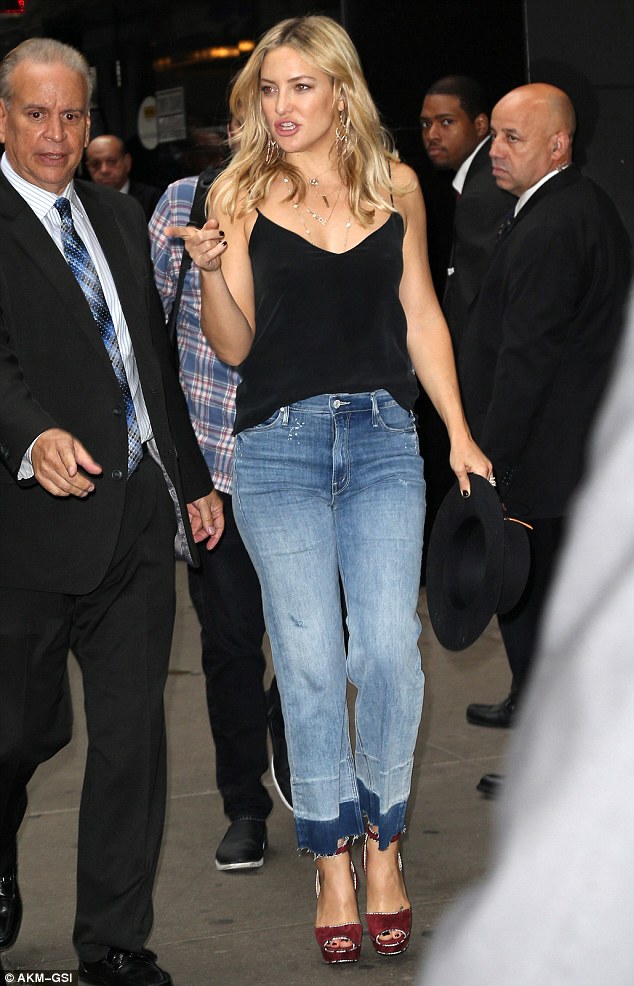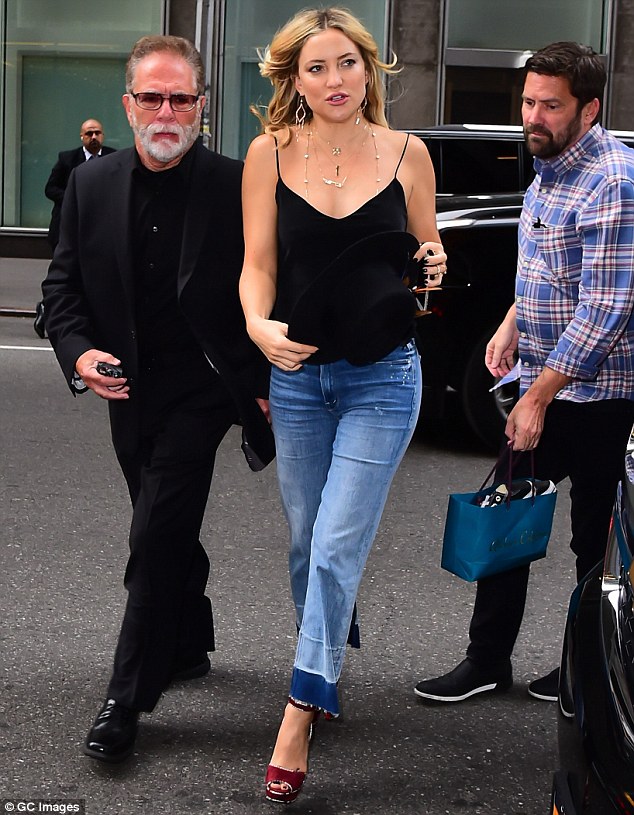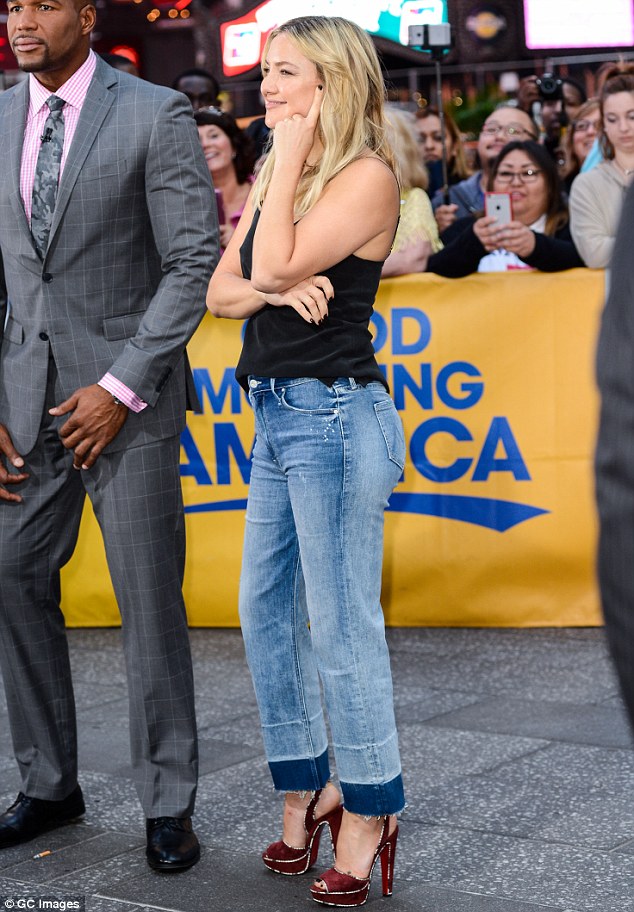 Kate Hudson appears on Good Morning America to promote her new movie, Deepwater Horizon, in New York City, on September 28, 2016
Any thoughts on Kate's ultra casual attire? Do you think she should have worn something dressy?
I agree, a simple LBD would have been perfect. But here's the thing, Kate is a free-spirited gal, so I doubt if she cares what people think of her outfit. Besides, let's be honest, there is perfectly nothing wrong with it. If anything, the pieces look expensive, especially the satin top. I think she looks good. Don't you?
Kate's tank top is from L'Agence while her jeans are from Mother. I believe you can grab both online if you are interested. The jeans retail over $380 but the top is on sale, though.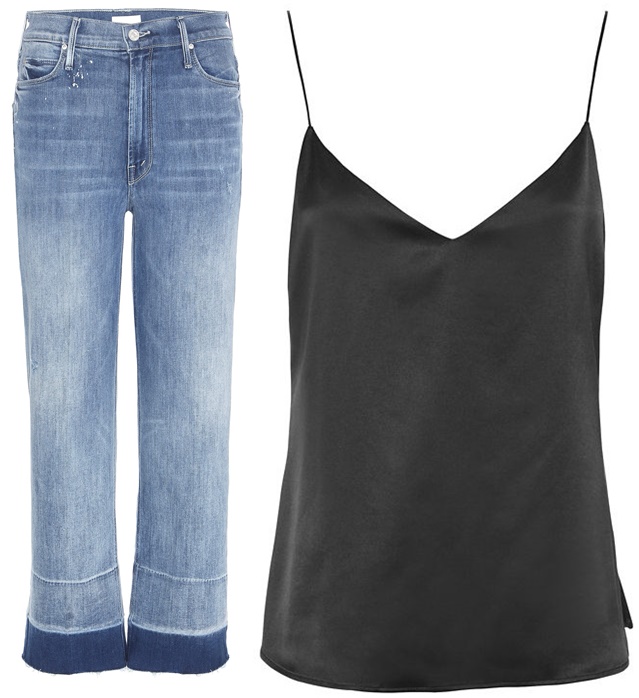 Mother Undone Hem Maverick Jeans, $382 / L'Agence Jane Satin Tank Top, $78 (was $195)
And as for the heels that totally made Kate's outfit, they're by Christian Louboutin. The Louloudance platform sandals feature gold trimming around the straps, inch-thick platforms, and 5.5-inch-tall covered heels. They are crafted from suede leather, hence the very plush feel. I couldn't find the bordeaux on the web, but below are the nude and black for you. You can find them over at Barneys: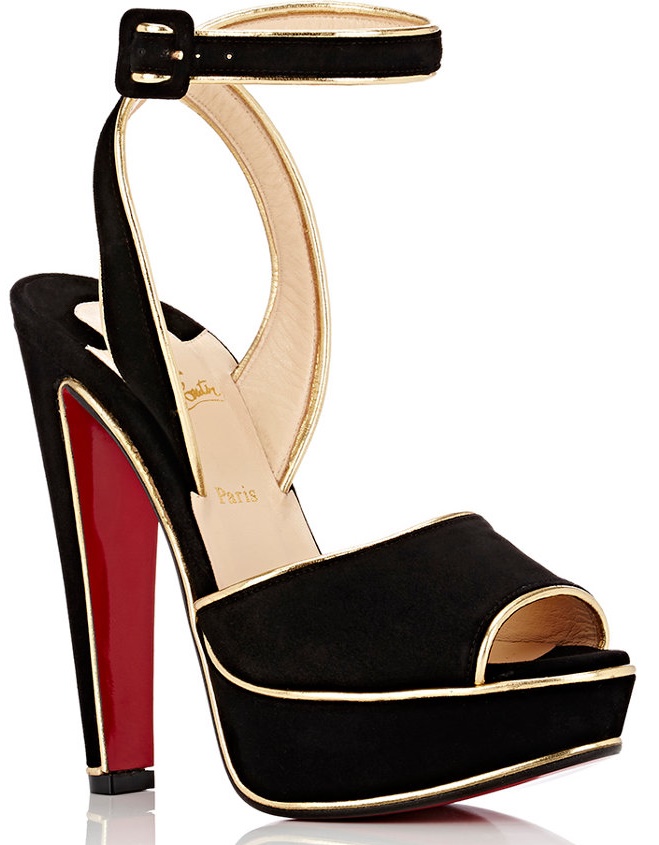 Christian Louboutin Louloudance Platform Sandals in Black Suede, $1095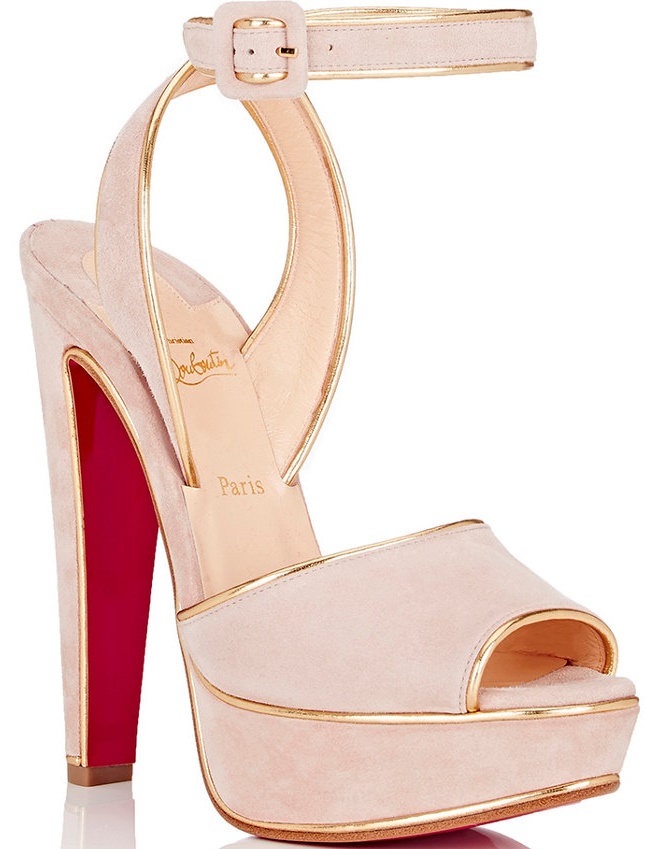 Christian Louboutin Louloudance Platform Sandals in Nude, $1095