Kate Hudson went to Hawaii to relax with her mom, Goldie Hawn, and comedienne, Amy Schumer, during Memorial Day weekend. However, on Tuesday, the actress was spotted arriving at LAX alone. Her plane-ride ensemble was simple, but charming in a way that made you think of summer.
Kate sported a textured sweater to keep warm in the plane, but opted to inject summer weather fashion elements into her style by way of suede espadrilles and a straw hat. In keeping with the color theme of her attire, she also used a white leather tote for, one that coincidentally matched the topper.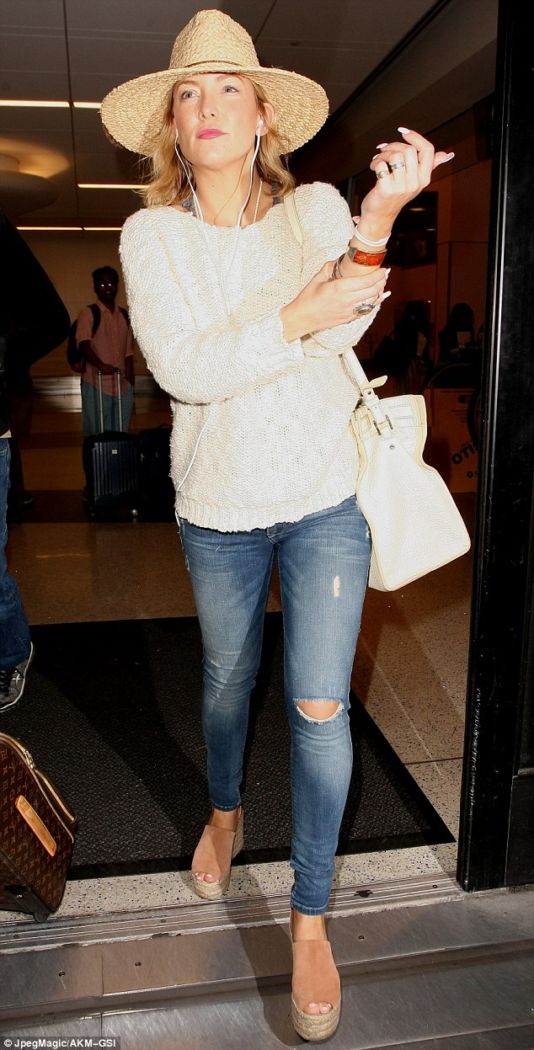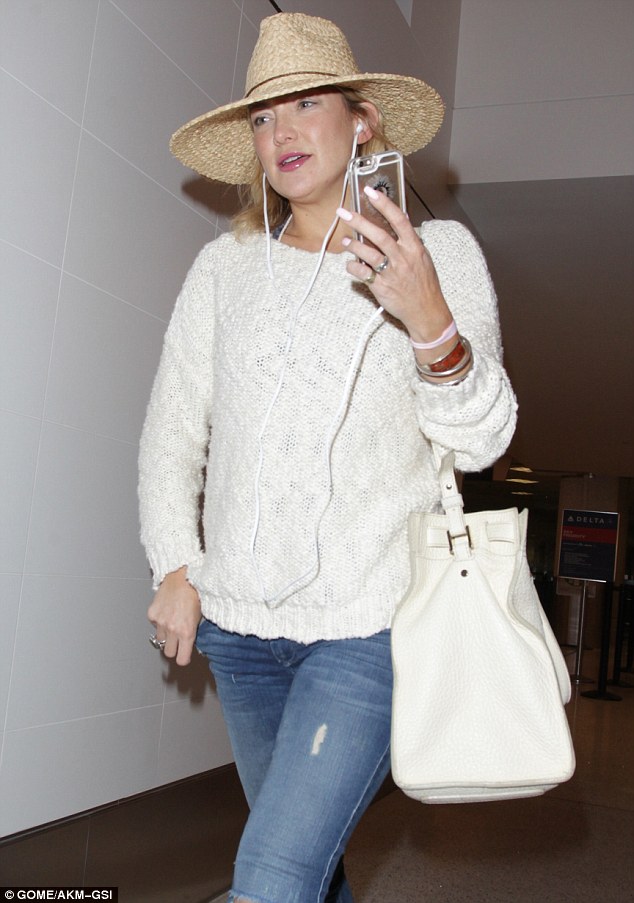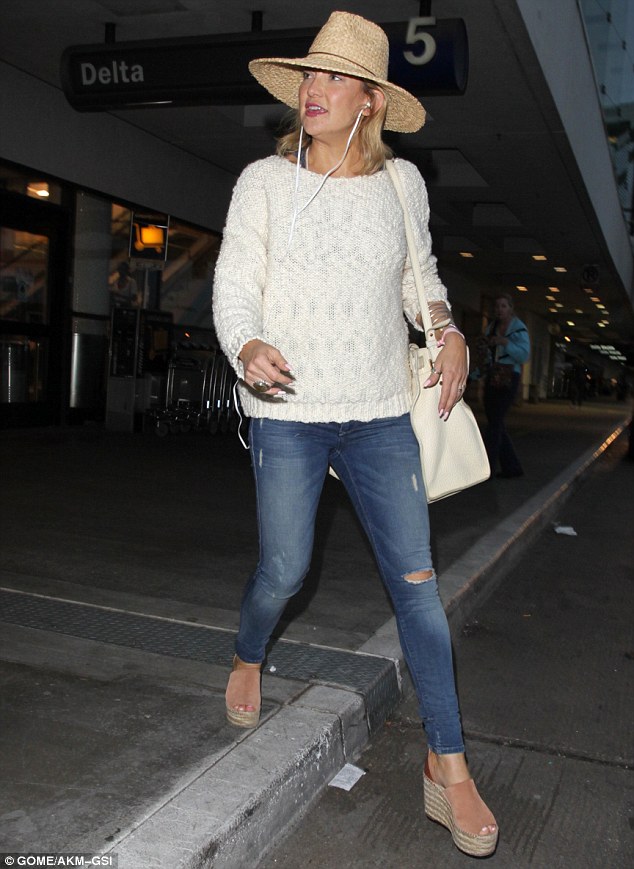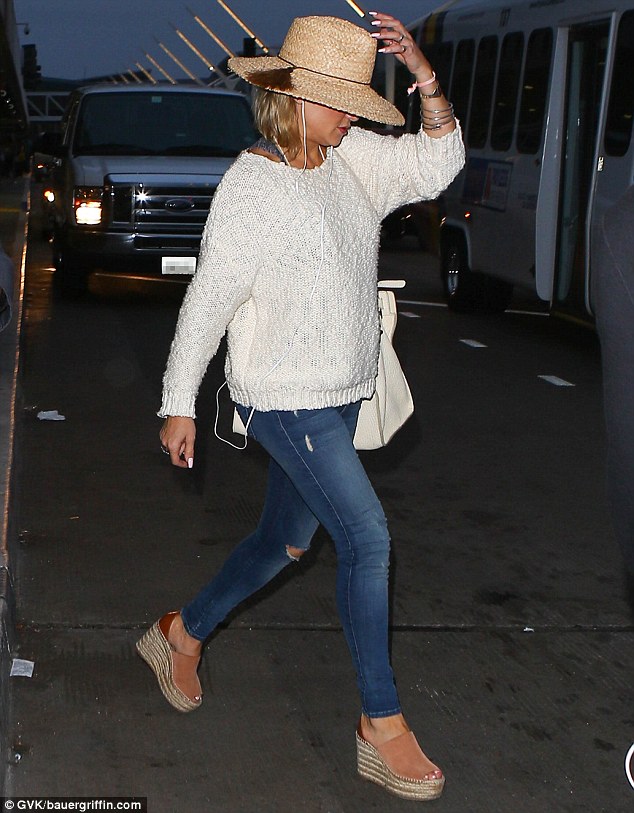 Kate Hudson arrives at LAX after a short trip to Hawaii where she spent Memorial Day weekend with her mother, Goldie Hawn, and Amy Schumer, May 31, 2016
Any thoughts on Kate's airport style?
I love how she dressed up the look with a hat and suede espadrilles. Imagine how plain the outfit will be without those extras. That said, I wouldn't mind wearing the getup for a plane ride. I'll probably choose shorter wedges, but the cute hat, I'll keep.
Kate's hat is from Ale by Alessandra Ambrosio. You won't find it online, but other versions are available for the taking. The skinny jeans are from Black Orchid. Those you can grab over at Shoptiques if you fancy the fit.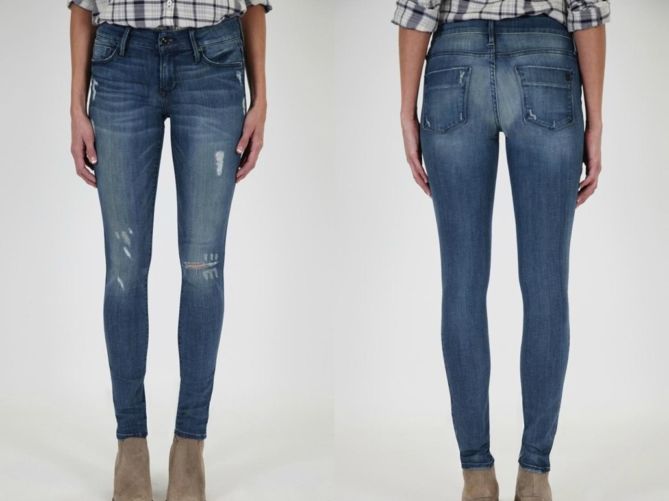 Black Orchid Super Skinny Jeans, $129
I like the fact that the jeans aren't that pricey. With a sale coupon I can get them for even less. I can't say the same for Kate's espadrilles, though. The pair is from Chloe and it will cost you $625 to own.
Here's a closer look at the wedges. They feature an interesting d'Orsay type of silhouette, one that includes wide vamps, peep toes, and straps that wrap around the ankles. They also come with 4.25-inch-tall heels, as well as 2-inch-thick platforms.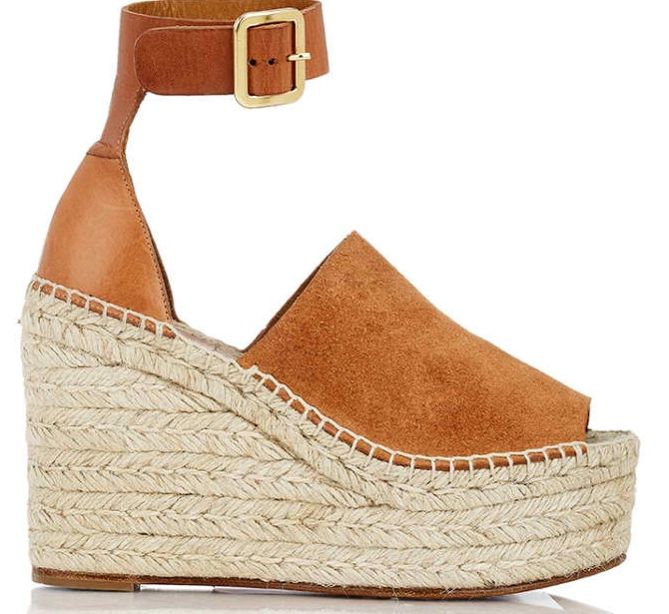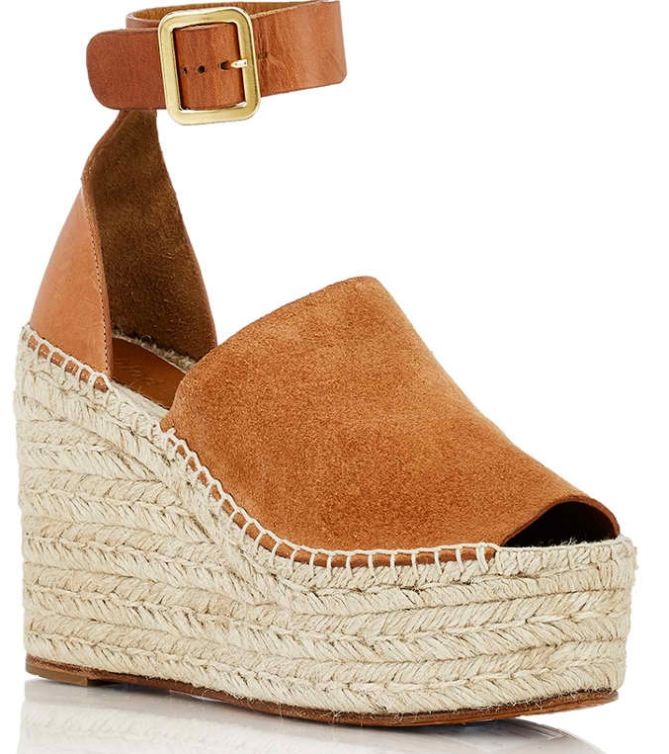 Chloe Espadrille Wedge Sandals, $625
If you fancy the sandals, you can find them at Barneys. For the frugal fashionistas, my recommendation would be these suede espadrilles from Marc Fisher. They will give you the same look and feel, but will only cost you $160: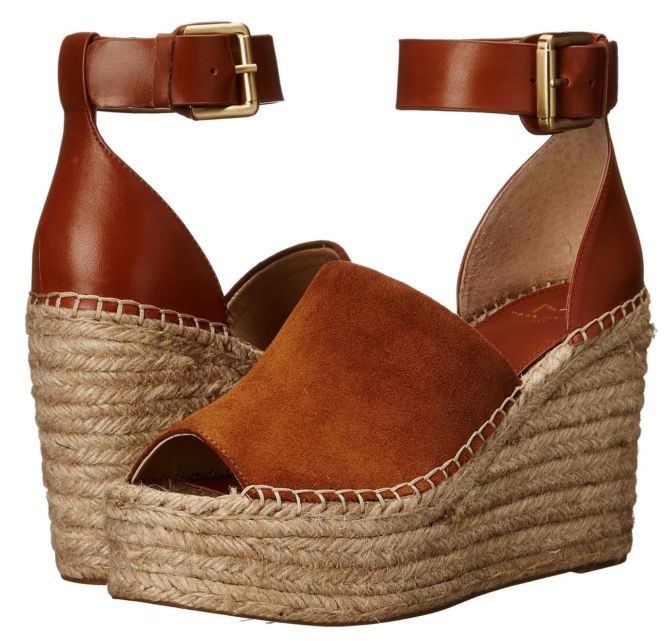 Marc Fisher LTD Adalyn Wedges, $160