Kate Hudson is comfortable flaunting her naked butt on social media, but on Monday, the actress turned fitness buff chose to cover up for the signing session of her new book, Pretty Happy Healthy Ways to Love Your Body, in New York City.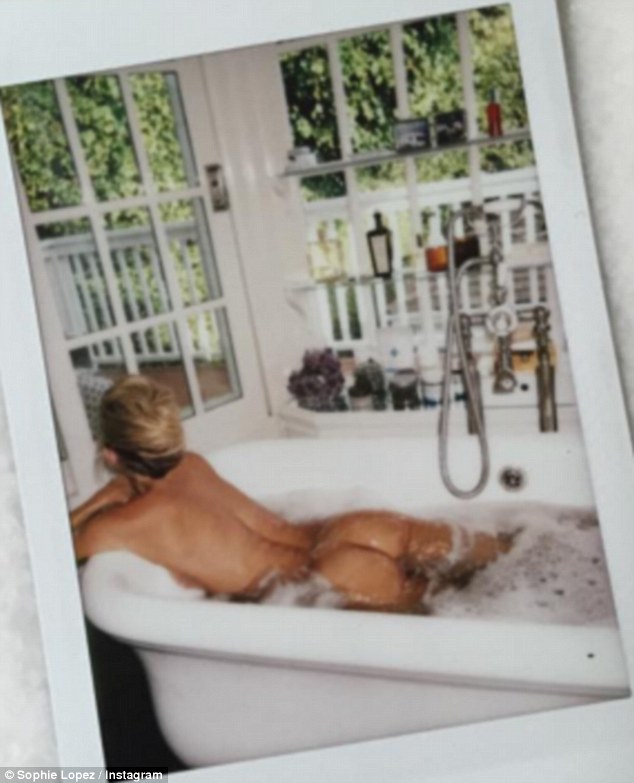 Kate showcases her derriere on social media
For the occasion, Kate wore all-black separates to appear more serious. She then capped off the combo with red lips and clear cap-toe pumps. The look was a classic, but I can't say it was her best. In fact, it was a little too conservative for her. Check out Kate's attire, then tell me if you agree: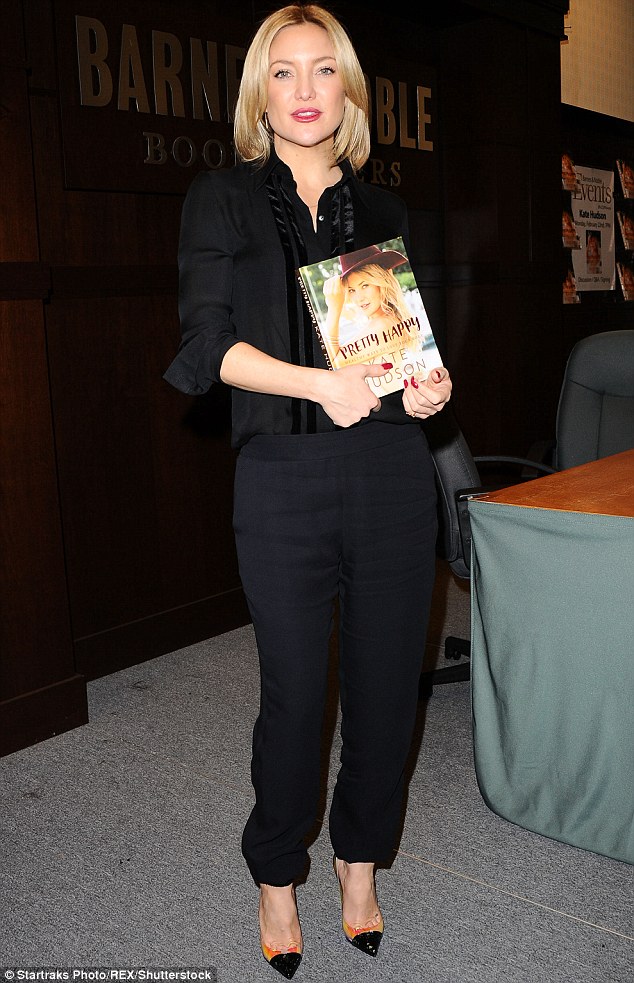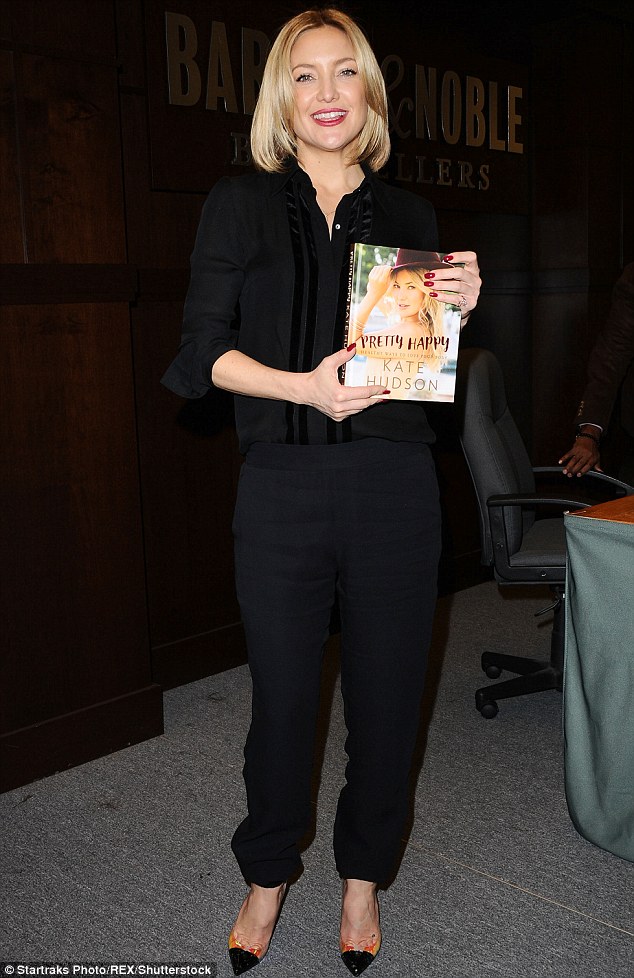 Kate Hudson promotes her new book in New York City on February 22, 2016
Well people, what do you think? Did Kate nail this all-black attire or fail it? I love anything black, but the fit of those trousers do not flatter her gorgeous frame at all. Would you agree?
So much for trying to look professional. I think she would have looked so much better had she worn a simple shift dress that accentuated her curves. Yes?
I don't have the details on Kate's top and trousers, but her cap toe pumps are the Christian Louboutin "Debout". A style detailed with multicolored PVC panels, pointed toes, and 4-inch-tall heels. They're not available online, but a similar pair with pink cap toes can be had over at Neiman Marcus if you're interested: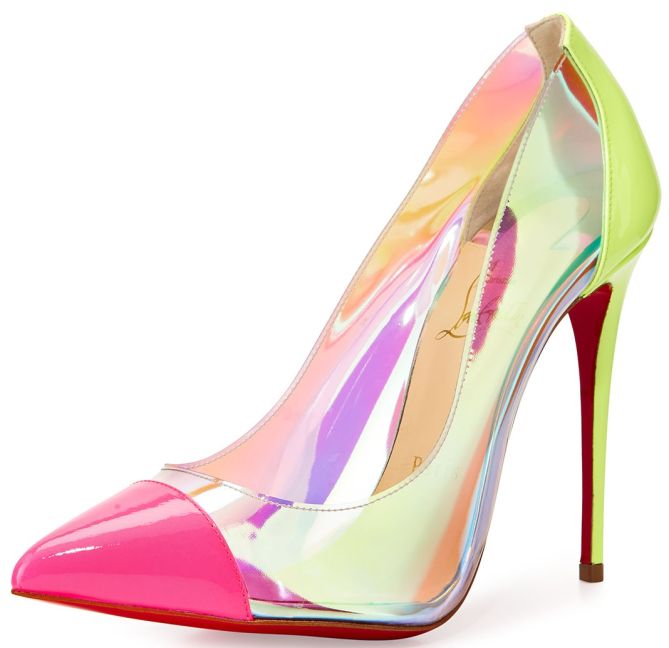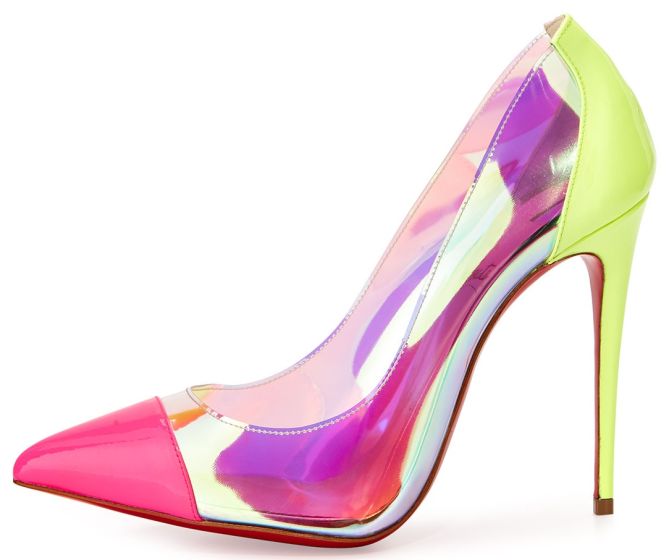 Christian Louboutin Debout Pumps, $795
Over the weekend, Kate also promoted her book in Illinois. Her getup for the signing wasn't as boring, but it was far from glamorous. She wore slouchy denim overalls with a loose sweater, and then teamed the combo with Stuart Weitzman booties.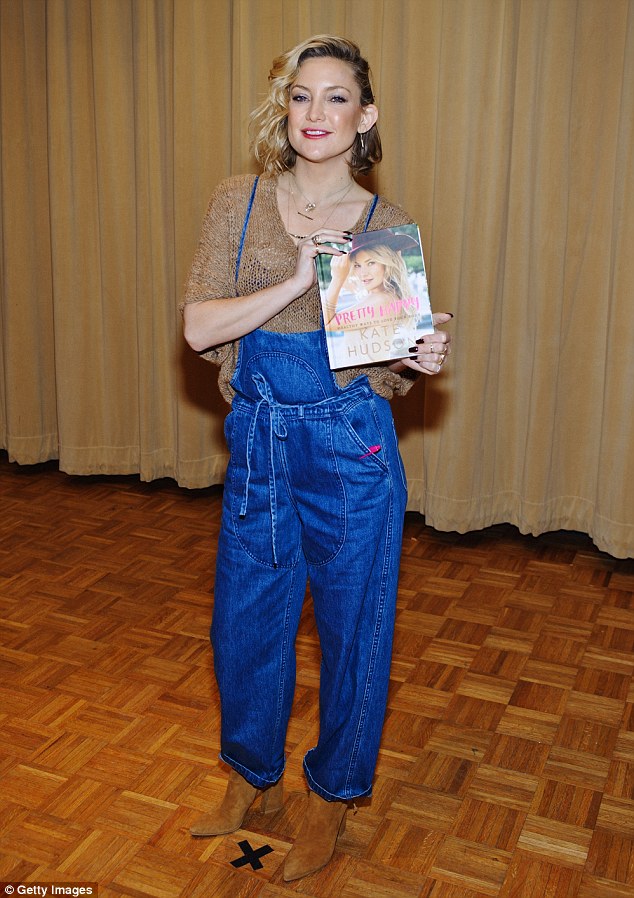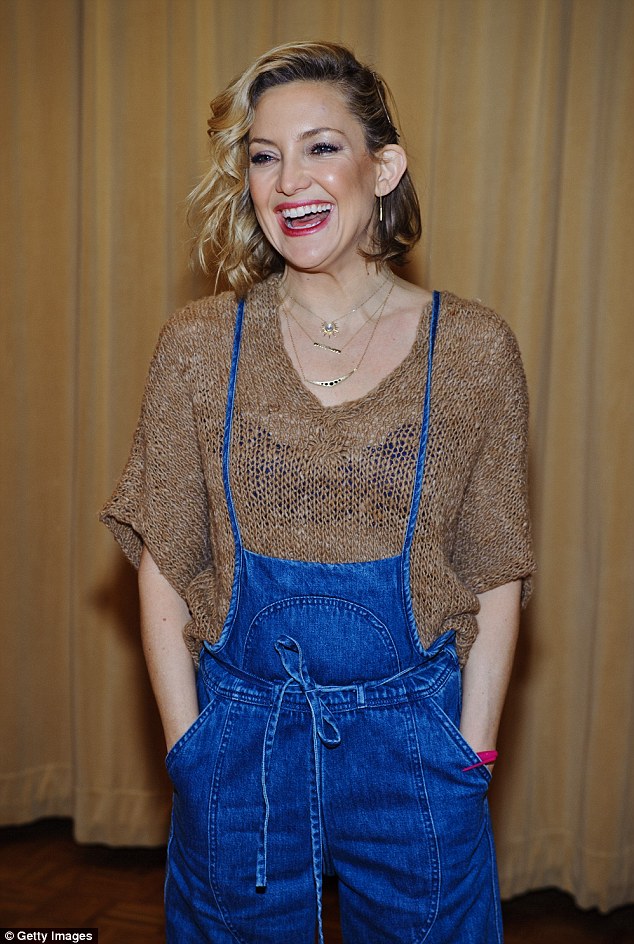 Kate promotes her new book in Illinois on February 20, 2016
Can't say I love the outfit but I think she pulled it off, nonetheless. Plus, the booties are worthy of a second glance. They're detailed with flared block heels and really flirty leather ties on the back. Here's a closer look. You can find these boots on the Stuart Weitzman website.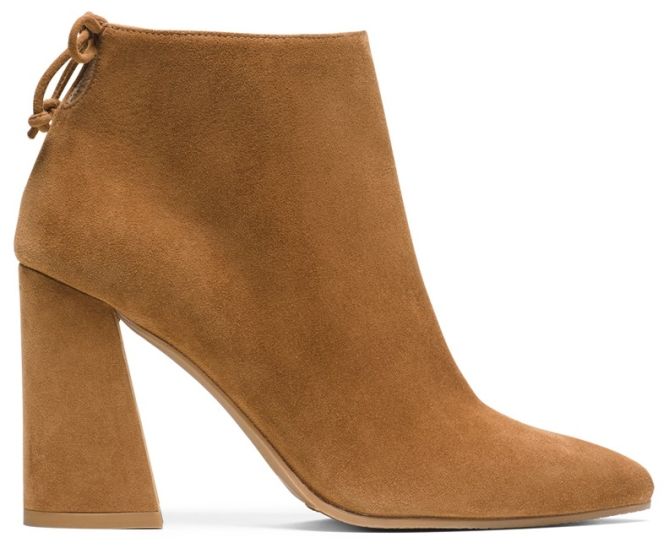 Stuart Weitzman Grandiose Boots, $498