Here's what I truly wonder: how much Botox Kate Bosworth uses on her forehead.
Sorry. I just can't help but assume the actress gets a dose on a regular basis because her forehead always looks wrinkle-free and stretched. Not a line in sight. None at all.
Yes, she may employ a very strict skincare regimen that involves expensive age-reversing creams. And true, there are laser procedures that improve skin's elasticity. But let's be honest, all of that wouldn't be enough to create such a pore-less and line-free forehead. Would agree?
Don't get me wrong, I am not bashing Kate. In fact, I love her. I think she has that certain something the French like to call je ne sais quoi. She oozes elegance and style, she knows how to dress without the help of an expert, and she's always able to pull off any outfit. Oftentimes, she is on the best-dressed list and brands, as well as fashion people, love her. Not many people can do that with little effort. So yeah, when it comes to style, Kate can definitely hold her own.
Speaking of which, the sartorially gifted thespian was spotted out and about in New York City recently.  And as expected, her skin looked completely surreal. When the sun hit her face, it only emphasized just how smooooooth her face was.
Yes, I'm jealous. Big time.
That said, let's talk about Kate's outfit for the day. She rocked a distressed patent leather jacket over a printed floral frock, and then capped off the combo with large sunnies, a gorgeous designer handbag, and some studded buckled cowboy boots. The attire was chic and cool all at once, and she simply looked amazing.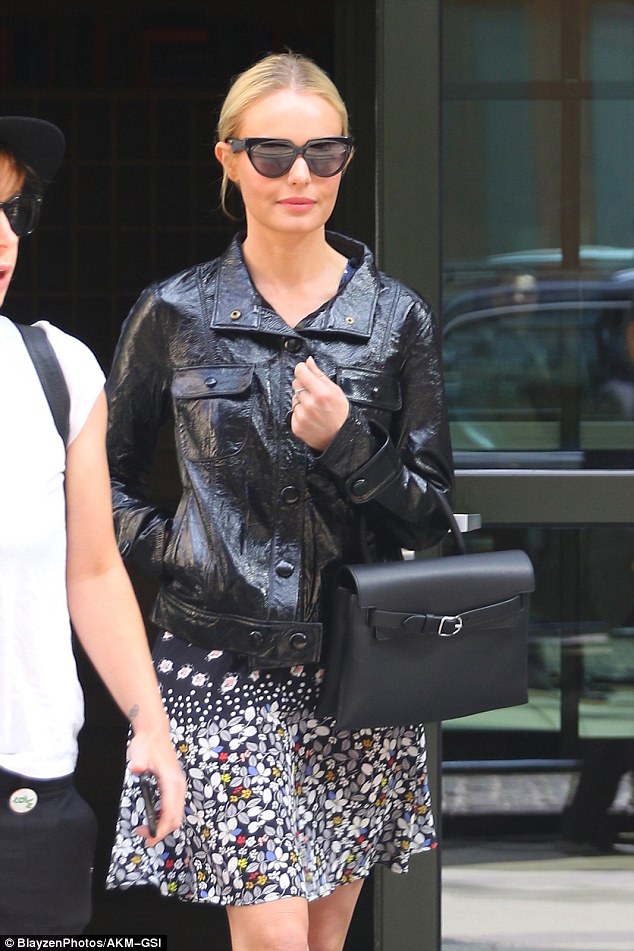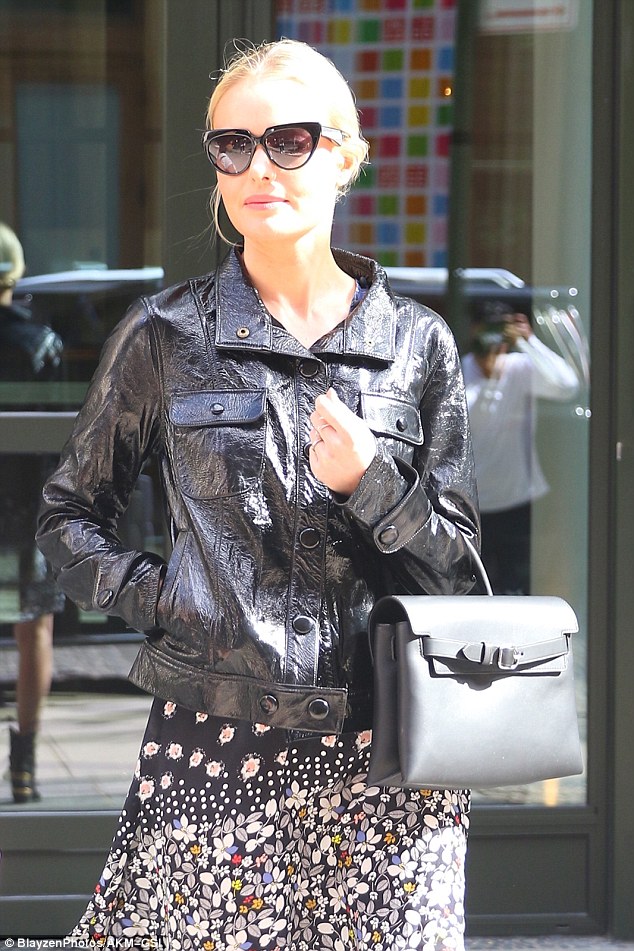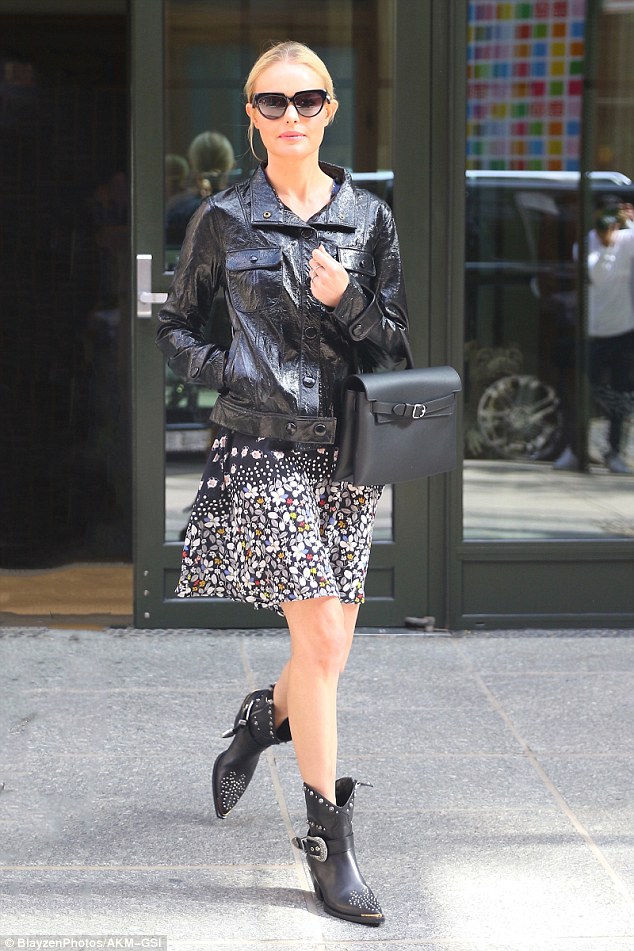 Kate Bosworth steps out in New York City on September 26, 2016
How do you like Kate's outfit? Are you digging the jacket? What about the boots?
I am not a big fan of a wrinkly jacket, but I admire how she's able to pull it off. The boots are another story, I think. They're very Western inspired, but also fresh and edgy in that punk-rock kind of way. Sad to say, I can't tell you anything about the pair because no information has been released yet. Based on the silhouette, however, I'd say they're probably from Matisse.
I'm basing my guess on two reasons — first, because Kate and Matisse have released a collab collection in the past that include similar-looking boots; and second, because Matisse currently offers a couple of boots in their line-up with the same silhouette. I can only assume that the pair on her feet is something that will be launched soon.
Now if you wish to steal Kate's style today, you can grab any of the Matisse boots below instead. They both feature the same Western-style silhouette. Wear with a short black floral dress and a black leather jacket, and then cap off with oversized eyewear. Et voila! You're all set!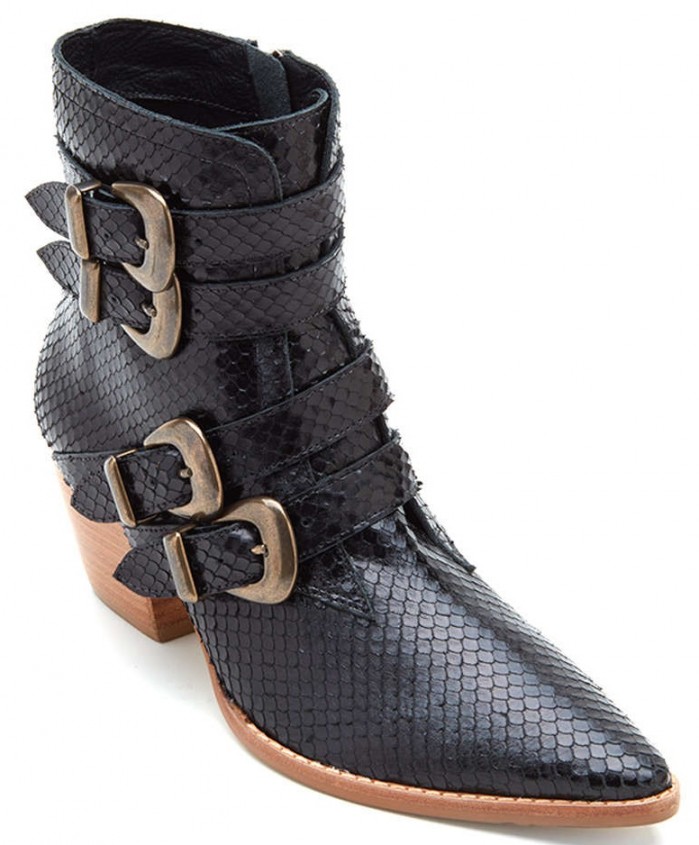 Matisse Harvey Buckled Boots, $215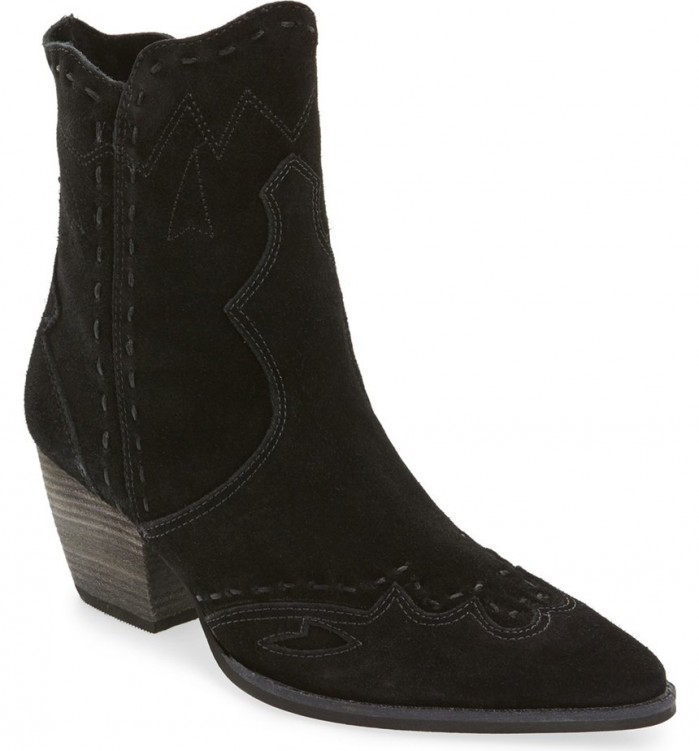 Matisse Parker Western Boots, $200