Kate Bosworth debuted a shorter do at the screening of Still Alice in New York on Tuesday. The stylish actress now sports a "lob", or long bob, for those who aren't familiar with the term.
For the occasion, Kate kept things simple and elegant by slipping into a long ecru halter dress jeweled to the hilt along the neckline. She teamed the piece with a fur jacket, a dainty bracelet, a box clutch, and a pair of metallic pointy stilettos.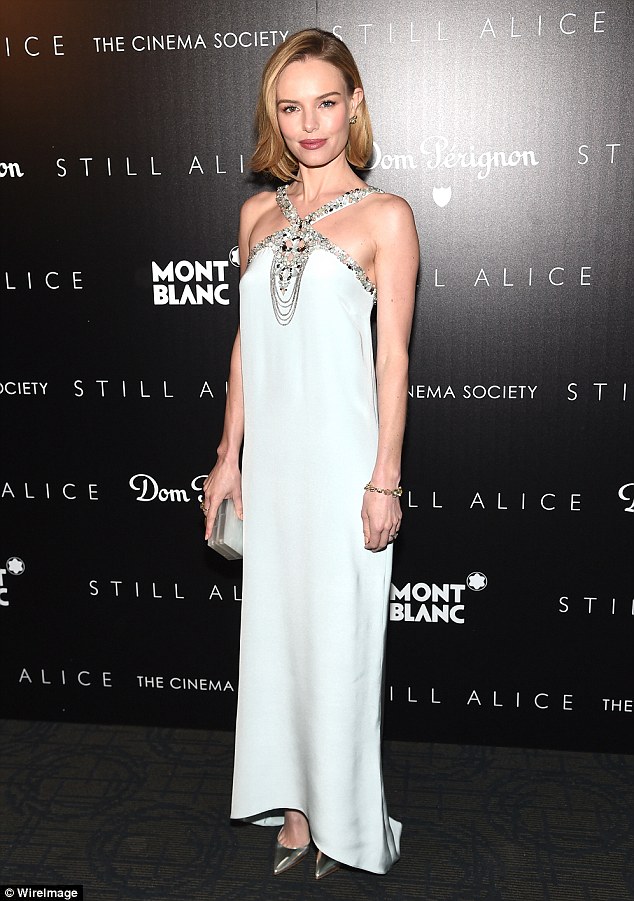 Kate Bosworth attends the screening of Still Alice in New York on January 13, 2015
Wow. She looks even prettier with the new cut. Would you agree?
I'm also a big fan of the dress. It's exquisite — glamorous without looking overdone. Sadly, I'm not too fond of the way she capped off the frock with pointy closed-toe heels. A pair of open-toe shoes would have made the whole getup sexier. What do you think?
Kate's silver pumps are by Jimmy Choo. As to which particular style, I'm not sure yet. However, my hunch is they could be either the Anouk or the Abel. Both are crafted in metallic leather, but the Anouk pumps feature 5-inch-tall heels while the Abel pumps come with 4-inch-tall heels.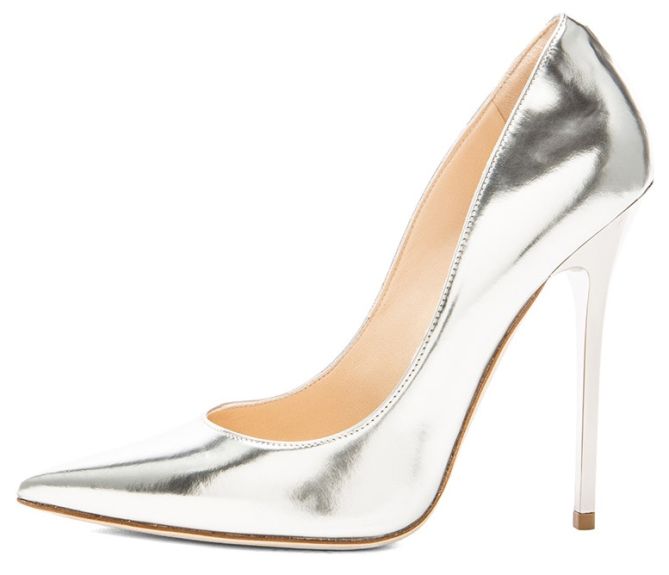 Jimmy Choo Anouk Pumps, $650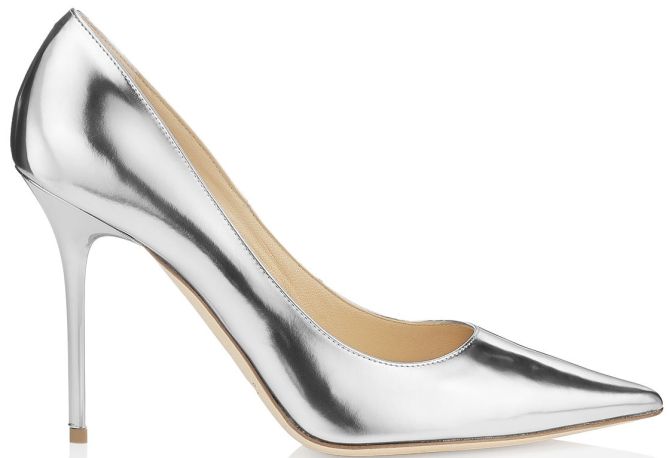 Jimmy Choo Abel Pumps, $595
Later in the evening, Kate was seen switching outfits. She traded in her long gown for a short black skirt and a cozy white jeweled jacket. She teamed the combo with black suede thigh-high boots. No doubt, the second outfit was even more stylish and chic.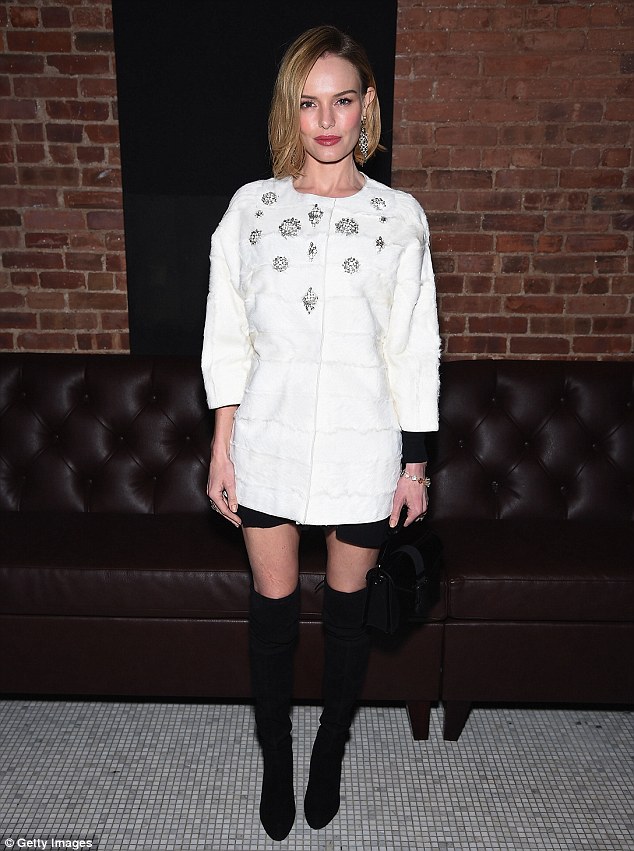 Kate Bosworth changes into a more casual outfit for the screening's after-party
Official outfit details haven't been released yet, but my hunch is that Kate's boots are the Stuart Weitzman High Street. The style comes with 3.75-inch-tall heels and 24.5-inch-tall stretchy shafts. The boots retail at a pricey $745, but they're really sexy and sophisticated. If I had a lot of moolah, I wouldn't hesitate to grab a pair for myself: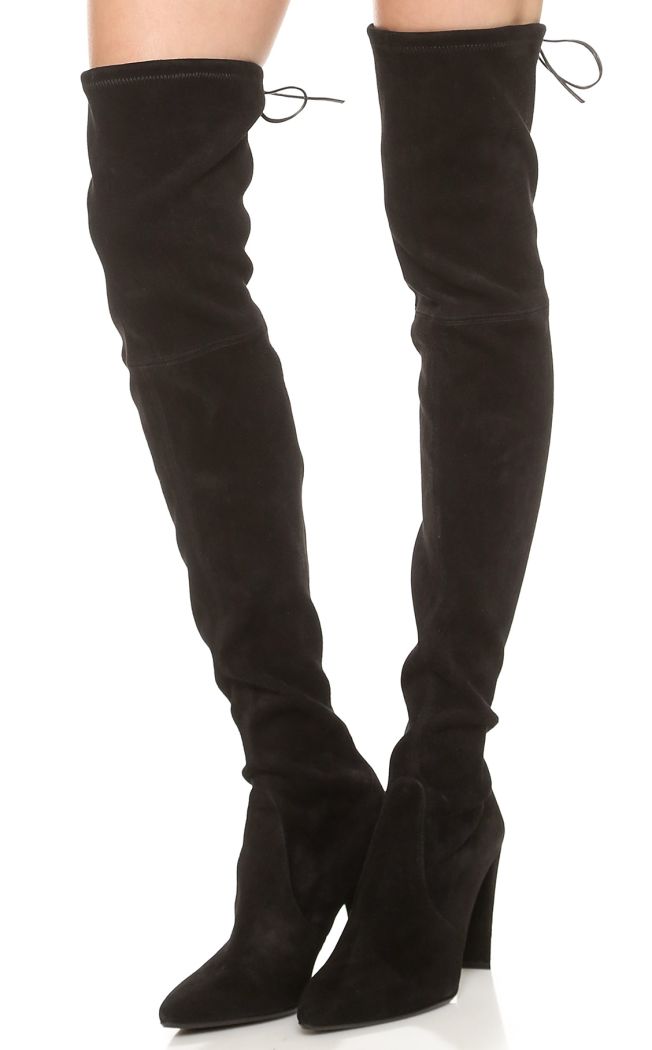 Stuart Weitzman High Street Boots, $745